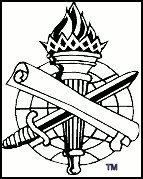 THE SPIRIT'S SWORD
"And take...the sword of the Spirit, which is the word of God" (Eph. 6:17)

published by

Mt. Baker church of Christ


Bellingham, WA
Volume III, Number 07 · April 04, 1999
Editor..................Joe R. Price
---
Visit our Web Sites:
Mt. Baker church of Christ: http://www.bibleanswer.com/mtbaker
BIBLE ANSWERS: http://www.bibleanswer.com
---
In this issue:

-- The Exchange Rate For Your Soul (Joe R. Price)
-- What Does The New Testament Of Jesus Christ Say About Easter? (Steven F. Deaton)
--Sermons:
----Reactions To Truth (Matt. 11:16-30)
----Your Adversary, The Devil (Job 1:6-12)
--Noteworthy News: Refugee flood 'out of control'
---
The Exchange Rate For Your Soul
by Joe R. Price
"For what profit is it to a man if he gains the whole world, and loses his own soul? Or what will a man give in exchange for his soul?" (Matthew 16:26)
Millions of people watch the financial markets every day, including the currency exchange rates. They analyze, invest, divest, loan, borrow, buy and spend. Their goals may be defined by different terms but the goal is the same: profit and financial security. Unfortunately, not nearly as many people keep track of the "spiritual market" in order to reach the goal of eternal security. Sad, since every person already possesses the most valuable commodity there is, his own soul.
There are people right now who know the Lord's will for their lives. But, rather than putting their faith in Christ, obeying His truth and being saved from their sins, they exchange their souls for things of lesser value and importance. Maybe that person is you.
Some do not obey the gospel of Christ because of their love of family. They have learned the truth but their mother and father, brother and sister have not. What will happen if you obey the gospel: Will your family reject you and your new faith? Will they pressure you to abandon the gospel of Christ for their sake? Will you be blamed for sending someone in the family to hell because of your new faith? Maybe. Or, maybe you will be able, by your life of obedient faith, persuade others to follow the simple truth of Jesus. Do not exchange your soul for your family! (Matt. 10:34-39)
Some do not obey the gospel of Christ because of selfish pride. The rich young ruler had everything going for him except his willingness to abandon his love of self (which showed itself in his materialism, Mk. 10:17-22). We must be willing to forsake all (including self) in order to follow Jesus (2 Cor. 8:5; Gal. 2:20). We must be willing to obey Jesus. Do not exchange your soul for selfish reasons which last but for a moment! (Lk. 9:23)
Some do not obey the gospel of Christ because they have been wrong in the past. Jesus came to save sinners (1 Tim. 1:15-16). However, to be saved we must humble ourselves before Him, admit our sins and willingly repenting of them all (Lk. 18:13; Acts 2:37-38, 41). Your past failures need not prevent your present and future salvation (Phil. 3:12-16). Do not exchange your soul for self-pity and doubt!
What is the current exchange rate for your soul?
---
What Does The New Testament Of Jesus Christ Say About Easter?
by Steven F. Deaton
Absolutely nothing! Now, some will say, "But Acts 12:4 mentions Easter!" Yes, in the King James Version the word Easter is used, but it was used to indicate the time of year, not any special event observed by Christians. The Greek word is translated properly as "Passover" (see NKJV or other translations).
So, what about Easter and its observance in a religious service or manner? Does the gospel of the Savior authorize us to have special services on or about Easter? Again, we kindly point out, there is nothing of the sort in all of the New Testament. Now, let us consider a couple of points about this.
1. The Bible says, 'So then faith comes by hearing, and hearing by the word of God" (Rom. 10:17). In order to have biblical faith, our belief must be founded upon the Word of God. We believe the worlds were framed by the word of God, because that is what the Bible says (Heb. 11:3; Gen. 1:1). We believe that God the Son came to earth, live a perfect life, died on the cross, and was resurrected, because the New Testament says so (Matt. 1:23; Heb. 4:15; Matt. 27:50; 28:1-8). However, since there is not any word of God that reveals the observance of Easter in a religious service, then it is not by faith -- it is by sight (cf. 2 Cor. 5:7).
2. The Bible says, "There is a way that seems right to a man, But its end is the way of death" (Prov. 14:12). Many people have been deluded by charlatans of religion into believing that a "special sunrise" service is acceptable to God and especially wholesome for man. They go "all out" for Easter services -- special locations, dress, sermons, times, etc. This is supposed to be for the glory and honor of God. However, they have forgotten one very important matter -- IT IS NOT OF HEAVEN BUT OF MEN (cf. Matt. 21:25)! They think it RIGHT to add to God's word with an Easter service, while it really leads them to spiritual separation (death) from God because it is not from Him. They have gone beyond the doctrine of Christ, and are therefore evil (2 Jn. 9-11; Gal. 1:6-9). It is sad to see so many kind people being lead down this path of apostasy by various false teachers.
If you would like to study further upon the observance of Easter, or other holidays, in a religious manner, we will be happy to do so over an open Bible.
-Loop 287 Newspaper Article Apr. 3, 1999 (Lufkin, TX)
---
Reactions To Truth (Matt. 11:16-30)
(Scripture Reading: Matthew 11:7-15)
How people reacted to John & Jesus can still be seen today.
I. REACTIONS TO JOHN - 11:16-19.
A. Some Saw Him As A Curiosity - 11:7-8; 1 Pet. 2:9; 4:3-4.
B. Some Considered Him A Prophet - 11:9-11; cf. Lk. 7:29; Matt. 17:9-13.
C. Most Rejected Him - 11:16-18; Lk. 7:30; Jno. 5:35; 2 Tim. 4:3-5; Gal. 4:16.
D. Wisdom Is Justified (Vindicated) Of Her Children - v. 16-19 (1 Cor. 1:21, 25).
II. REACTIONS TO JESUS - 11:20-24.
A. His Works Were Rejected - cf. Jno. 10:37-39; Acts 2:22.
B. The Importance Of Repentance - v. 20; Lk. 3:8-14; Acts 26:20; Rev. 9:20-21.
C. The Day Of Judgment - v. 22, 24; 2 Pet. 2:6; Lk. 12:47-48.
III. THE LORD'S INVITATION TO COME - 11:25-30.
A. God's Plan: His Truth Is Revealed To The Hum­ble In Heart - v. 25-27; Jno. 9:39-41
B. The Humble Are Blessed - v. 25; cf. Jno. 7:17; v. 28; cf. Jas. 4:6-10; v. 29-30; cf. 1 Jno. 3:1.
---
Your Adversary, The Devil
(Scripture Reading: Job 1:6-12)
1. Satan is a for formidable, deadly enemy (1 Pet. 5:8).
2. Who is Satan? Where did he come from? What kind of power does he possess?
What can we do about him? (Be careful! - 1 Tim. 1:3-4)
I. DEFINING TERMS.
A. Satan: Adversary Of Men - Job 1:9-11; 1 Chrn. 21:1; Zech. 3:1-2; 1 Pet. 5:8.
B. Devil: Accuser, slanderer - Jno. 8:44. Deceives the world - Rev. 12:9-10.
C. Not: Lucifer - Isa. 14:12...King of Babylon - Isa. 14:3-4, 10-11, 13-15, 16-17.
II. WHERE DID SATAN COME FROM?
A. A Created Being - Col. 1:15-17; Psa. 5:4; Jas. 1:13; 1 Jno. 3:8; Jno. 8:44; Heb. 2:14.
B. The Condemnation Of Satan - 1 Tim. 3:6; Jude 6; 2 Pet. 2:4; Jno. 8:44.
III. THE LIMITATIONS OF SATAN.
A. Satan Is Not All-Powerful. -cf. Job 1:12; 2:6; Eph. 6:11-13; Rev. 20:2.
-What about demonic possession? Zech. 13:1-2; Matt. 12:22, 29; 1 Jno. 3:8.
B. Satan Is Not All-Present. - cf. Lk. 4:13; Jas. 4:7.
IV. SATAN, TEMPTATION & YOU (2 Cor. 2:11).
A. He Entices Us To Sin Using Our Strong Desires (lusts) - Jas. 1:13-14.
B. His Temptations Can Be Resisted - 1 Cor. 10:13; Eph. 4:27 (6:11-13).
IV. WHAT WE CAN DO ABOUT SATAN.
A. Jesus Has Already Landed The Death-Blow - Gen. 3:15; Heb. 2:14-15; 1 Jno. 4:4.
B. Your Obedient Faith Crushes Satan - Rom. 16:20.
C. Be Assured That Satan Is Under A Death Sentence! - Rev. 20:10
---
Noteworthy News
(Current events in the light of Scripture)
Refugee flood 'out of control'
ALBANIA: Thousands of refugees put strain on food, water supplies.
MORINI, Albania (N.Y. Times News Service) - Hounded from their homes and herded by police cars and tanks into columns that snake through the valleys of southern Kosovo, the flood of refugees leaving the Serbian province surged by more that 78,000 people Friday.
Of the 1.8 million ethnic Albanians who lived in Kosovo, more than 310,000 of them have made the journey in the last 10 days to Montenegro and to neighboring countries like Macedonia and Albania. NATO officials estimated Friday that some 600,000 refugees still inside Kosovo are slowly making their way out, and many are destined for Albania, which has already received more refugees than any other country.
Many of the new refugees are expected to arrive over the next several days at the tiny border crossing in this small mountain town. Friday night, when the authorities closed the crossing at 9 p.m., long lines of refugees who were waiting to enter Albania were forced to bed down in open, hostile Serb territory. As they waited, the line grew constantly as Serb forces continued pushing groups of refugees toward the border. (length edited, jrp)
COMMENTARY
by: Joe R. Price
As I sit here in my warm home, thousands of miles from Kosovo and this human tragedy, I remember how truly blessed I am. (Jas. 1:17; Acts 14:17) How would I react to the plundering of my home, my belongings, my village, my country, my family? For their faith, Old Testament worthies were slain and/or forced to live in destitution, "they wandered in deserts and mountains, in dens and caves of the earth" (Heb. 11:37-38). Early Christians faced similar reproaches (Heb. 10:32-34). They lived for heaven. What are you living for?
What can we do during such times of tragic human suffering? Whatever is within our ability to do (Gal. 6:10). Pray for peace (1 Tim. 2:1-2). Live by faith (2 Cor. 5:7; Heb. 10:36-39). Look to heaven (Heb. 11:8-10).
---
The Spirit's Sword is a free, weekly publication of the Mt. Baker church of Christ, Bellingham, WA
Send all questions, comments and subscriptions to the editor at: ssword@bibleanswer.com