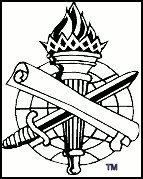 THE SPIRIT'S SWORD
"And take...the sword of the Spirit, which is the word of God" (Eph. 6:17)

published by

Mt. Baker church of Christ


Bellingham, WA
Volume III, Number 08 · April 11, 1999
Editor..................Joe R. Price
---
Visit our Web Sites:
Mt. Baker church of Christ: http://www.bibleanswer.com/mtbaker
BIBLE ANSWERS: http://www.bibleanswer.com
---
In this issue:

-- The Work of the Lord (Joe R. Price)
-- "Ten Rules Kids Won't Learn In School"
--Sermons:
----Ancient Landmarks (Jeremiah 6:16-19)
----The Kingdom of Christ (Luke 1:26-33)
--Noteworthy News: FaithWorks! gives twentysomethings spirituality
---
The Work of the Lord
by Joe R. Price
"Therefore, my beloved brethren, be steadfast, immovable, always abounding in the work of the Lord, knowing that your labor is not vain in the Lord." (1 Cor. 15:58)
There is work for every Christian to do. Each Christian is to be involved in faithful activity. God has prepared "good works" in which we are to walk (Eph. 2:10; Col. 1:10). But, opportunities to do good do not just happen. We should look for and make opportunities to do good for others (Gal. 6:10). Teach the lost, help the weak, visit the sick, cloth the naked, attend to the helpless (Jas. 1:27). What we do for others is what we are doing for (and to) Christ (Matt. 25:38-40, 44-45).
There is work for every church to do. The Lord has given this congregation the following work to do:
(1) This church has the work of spreading the gospel among men (1 Ths. 1:8). This work is done as each member teaches the gospel to others (Matt. 28:19-20; Acts 8:4). It is also accomplished when we as a congregation, according to our resources and opportunities, either sends and/or supports preachers in their work (Acts 13:2-3; Phil. 1:5, 4:14-16; 2 Cor. 8:11). We must remain committed to seeing that we actively promote the preaching of the gospel among the lost.
(2) This church has the work of building up the spiritual strength of our members (Acts 2:42, 46; Eph. 4:11-16; 1 Cor. 14:26). Christ has each congregation spiritual work to do. This is reasonable since the nature of His kingdom is spiritual, not physical "eating and drinking" (Jno. 18:36; Rom. 14:19). The work of spiritual edification placed upon local churches is accomplished through spiritual means - not pot lucks and bowling leagues. It is the word of Christ which gives us spiritual nourishment (1 Pet. 2:1-2; Matt. 4:4). This church's charge is to teach and preach "the whole counsel of God," thus fortifying the body of Christ.
(3) This church has the work of helping to relieve the needs of the saints (Acts 2:44-45; 4:32-35; 6:1-6). The local church is not charged with caring for all the poor in the world. (It is not even charged with providing for all of its own who are in need, 1 Tim. 5:16). It is not charged with providing food for those who can work but who choose not to (2 Ths. 3:10). But, we are to always be ready and willing to aid brethren who fall into destitute circumstances (Acts 11:27-30).
Your labor is not vain in the Lord. Work is, by definition, laborious. But its reward is sweet (Eccl. 5:12). Spiritual work brings eternal reward (2 Tim. 4:7-8). If you are not working for the Lord, why not?
"Work for the night is coming, when man works no more."
---
"Ten Rules Kids Won't Learn In School" WHAT GOD SAYS ABOUT IT
1. Life is not fair. Get use to it. The average teen-ager uses the phrase "It's not fair" 86 times a day.

2. The real world won't care as much about your self-esteem as your school does. This may come as a shock.

3. Sorry, you won't make $40,000.00 a year right out of high school. And you won't be a vice president or have a car phone either. You may even have to wear a uniform that doesn't have a designer label.

4. If you think your teacher is tough, wait until you get a boss.

5. Flipping burgers is not beneath your dignity. Your grandparents had a different word for burger flipping. They called it opportunity.

6. It's not your parents' fault if you mess up. You're responsible. This is the flip side of "It's my life" and "You're not my boss."

7. Before you were born, your parents weren't boring. They got that way paying your bills and listening to you.

8. Life is not divided into semesters. And you don't get summers off. Not even spring break. You are expected to show up every day for eight hours, and you don't get a new life every 10 weeks.

9. Smoking does not make you look cool. Watch an 11-year-old with a butt in his mouth. That's the way you look like to anyone over 20.

10. Your school may be "outcome based", but life isn't. In some schools, you're given as many times as you want to get the answer right. Standards are set low enough so everyone can meet them. This of course, bears not the slightest resemblance to anything in real life as you will find out.

Good Luck. You are going to need it. And the harder you work, the luckier you will get.

-Ecclesiastes 9:11


-Luke 9:23; 1 Pet. 5: 6-7


-Prov. 13:4; Lk. 10: 7; 1 Thess. 4:11-12




-Ephesians 6:5-8

-Colossians 3:22-25

-Proverbs 10:4-5; Galatians 6:4-5


-Ephesians 6:1-2


-Ecclesiastes 9:10

-1 Corinthians 6:19-21; 9:25

-Proverbs 6:6-11

-Prov. 20:13; 24:30-34
---
Ancient Landmarks
(Scripture Reading: Jeremiah 6:16-19)
1. "Do not remove the ancient landmark which your fathers have set."
-Prov. 22:28 (Deut. 19:14; 27:17; Prov. 23:10)
2. Christ has built His kingdom (inheritance), and marked out its boundaries for His heirs - Matt. 16:18; Heb. 8:8-12; Col. 3:17.
I. DISTINCTIVE BIBLE PREACHING (cf. Ezra, Neh. 8:8).
· 2 Timothy 4:2-5: Preach The Word.
· Acts 20:20, 27: All That Is Spiritually Profitable.
· 1 Cor. 14:7-9: Clarity Of Speech.
* The ancient landmark of distinctive preaching is being removed! *
II. AUTHORITATIVE PRACTICE - Col. 3:17.
· Acts 157-15: Establishing & Applying Bible Authority.
· 2 John 4-6: Walk In God's Commandments.
* The ancient landmark of N. T. authority is being removed! *
III. MILITANT PROMOTION OF TRUTH & RIGHTEOUSNESS - Matt. 23:23.
· 2 Cor. 4:13: The Spirit Of Faith In Our Lives (cf. 1 Jno. 5:4).
· Acts 5:28-29: Obey God First!
* The ancient landmark of Christian militancy is being removed! *
-cf. Isa. 30:8-10
---
The Kingdom of Christ
(Scripture Reading: Luke 1:26-33)
A king ruling over an insurmountable kingdom was predicted in OT:
Psa. 2:6-7; 110:1-3; 132:11; Isa. 9:6-7; Dan. 2:44; 7:13-14; Lk. 1:30-33.
1. Jesus announced its approach - Matt. 4:17; 12:28.
2. Jesus preached its gospel - Matt. 4:23 (Lk. 9:11); 13:10-11, 18-19.
3. Jesus identified His kingdom - Matt. 16:16-19.
4. Jesus identified its nature - Jno. 18:36 (Not of this world).
a. Spiritual - Lk. 17:20-21; 1 Pet. 3:15 (heart....life).
b. Superior to the kingdoms of men - Dan. 2:44.
c. Eternal in its duration - Lk. 1:33.
5. Jesus prophesied its establishment - Lk. 12:32; Mk. 9:1.
6. Apostles proclaimed its present reality - Acts 20:25; Col. 1:13; Rev. 1:9.
7. Its citizens have received remission of sins - Rev. 1:5-6; 5:9-10.
8. Our salvation demands that we enter it to be saved - Lk. 16:16 (Matt. 18:3; 19:14).
9. Our daily goal must be to put the kingdom first in our lives - Matt. 6:33; Lk. 9:62.
---
Noteworthy News
(Current events in the light of Scripture)
FaithWorks! gives twentysomethings spirituality
By David Dodd / Special to The Detroit News (Copyright 1999, The Detroit News)
SOUTHFIELD -- Gina Ratliff doesn't believe that most young adults see little relevance to God in their lives.
The 26-year-old therapist at Access Christian Counseling says she observes many people in their 20s who welcome faith into their hearts. That is why she developed FaithWorks!, a weekly spiritual discussion group for the twentysomething generation.
"The response has been terrific," she says. "These people are interested in learning more about themselves and growing closer to God in the process. It's all about combining psychology and spirituality so that we can really live the lives we're intended to live and be the people God created us to be."
FaithWorks! meetings are held each Thursday night for an hour. Every week, Ratliff chooses a topic ranging from healing past problems to acceptance to spirituality. There's always coffee and music. "I really wanted to create a safe place for people in this generation to come and be surrounded with others who are interested in learning and growing in this way," Ratliff says.
Not only does the discussion serve to satisfy the participants' hunger for spirituality, it also serves as a personal development tool for Ratliff.
"It's been an interest and mission of mine to work in my own generation," she says, "and I so enjoy learning about myself because it draws me closer to God and I can see more clearly what my own potential is."
COMMENTARY
by: Joe R. Price
This reminds me of our need to be sharing the gospel with our neighbors and friends. You can arrange a Bible study at your home and invite folks in your neighborhood to come. Prepare and present a Bible study which will introduce them to the gospel. Use this as a chance to get to know them better and to invite them to join you for worship at our services. People are interested in spiritual things. We should capitalize upon that interest.
The idea behind FaithWorks! is good but its message is not the gospel of Christ. The gospel does not combine the psychology of man (human wisdom, emotion, experiences, etc.) with the word of God to produce truth (Jer. 10:23; Prov. 14:12; 1 Cor. 1:18-25; 2:1-5). The Bible is sufficient to answer our concerns about "healing past problems to acceptance to spirituality" (2 Tim. 3:16-17). Salvation from our sin is our greatest need, and the gospel of Christ fully satisfies that craving (Rom. 1:16). Through Christ and His gospel we draw closer to God.
By the way, faith does work! (Gal. 5:6; Jas. 2:14-26) Ask yourself: "Is my faith working?!"
---
The Spirit's Sword is a free, weekly publication of the Mt. Baker church of Christ, Bellingham, WA
Send all questions, comments and subscriptions to the editor at: ssword@bibleanswer.com