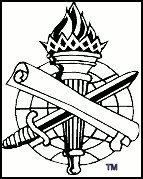 THE SPIRIT'S SWORD
"And take...the sword of the Spirit, which is the word of God" (Eph. 6:17)

published by

Mt. Baker church of Christ


Bellingham, WA
Volume III, Number 09 · April 18, 1999
Editor..................Joe R. Price
---
Visit our Web Sites:
Mt. Baker church of Christ: http://www.bibleanswer.com/mtbaker
BIBLE ANSWERS: http://www.bibleanswer.com
---
In this issue:

-- Dying to Self (Justin Monts)
-- Choruses in Churches of Christ, Prelude to Choirs (Bill Reeves)
--Sermons:
----The Road To Apostasy (Matthew 7:15-20)
----The Value Of One Soul (Luke 15:3-10)
--Noteworthy News: Man guilty of murdering pastor after Bible class
---
"For the love of Christ compels us, because we judge thus: that if One died for all, then all died; and He died for all, that those who live should live no longer for themselves, but for Him who died for them and rose again" (2 Cor. 5:14-15).
Dying to self is the most difficult task faced in this life. It involves renouncing all sin and wrongdoing as well as a resolve to serve Christ till our days shall end. The weight of this task cannot be stressed enough. Jesus stated, "If anyone desires to come after Me, let him deny himself, and take up his cross daily, and follow Me" (Luke 9:23).
When we consider what it means to die to self we find it requires a new way of living. This way of living is patterned after Jesus and his teachings. If one used to steal, they must steal no longer (Eph. 4:28); if one used to dress immodestly, they must dress modestly (1 Tim. 2:9); if one used to be quick to anger, they must put on self-control (Jas. 1:19-20); if one used to speak with filthy language, they must speak things fitting for saints (Eph. 5:4); or if one used to forsake the assembly of the saints, they must do so no longer (Heb. 10:25). In everything and in all things, one must adhere to God's will alone.
The apostle Paul revealed, "For if we have been united together in the likeness of His death, certainly we also shall be in the likeness of His resurrection, knowing this, that our old man was crucified with Him, that the body of sin might be done away with, that we should no longer be slaves of sin… Therefore do not let sin reign in your mortal body, that you should obey it in its lusts. And do not present your members as instruments of unrighteousness to sin, but present yourselves to God as being alive from the dead, and your members as instruments of righteousness to God" (Rom. 6:6-13). Dying to self means crucifying the old man of sin, and living for Jesus. Doing away with "some" or "most" of our sins will not suffice; the entire man must go.
Though this may mean ridicule from the world, and a daily battle with temptation and enticement, dying to self comes with the greatest rewards. Jesus made known, "He who finds his life will lose it, and he who loses his life for My sake will find it" (Matt 10:39). Elsewhere it is stated, "Blessed is the man who endures temptation; for when he has been approved, he will receive the crown of life which the Lord has promised to those who love Him" (James 1:12). Indeed, eternal life and the joys of heaven will be ours if we but die to self and live for God.
---
Choruses in Churches of Christ, Prelude to Choirs
by Bill Reeves
"Your special invitation to hear SONLIGHT SINGERS (a capella Christian Chorus from San Diego) at the Bright Angel Church of Christ, Saturday, September 12, 1998, 7:00 P.M. REFRESHMENTS: Following the presentation. Please stay as our guests. DIRECTOR: George Budurin. Additional information from Boyd Gulliland, Min. Admission is free!"
The above flyer was distributed in Las Vegas, NV, one being received by the faithful brethren meeting on N. Vegas Drive. Here is a case of a church of Christ having a professional chorus to sing (a capella) to it, while the persons in attendance are simply spectators who listen. This is entertainment pure and simple! This is NOT "teaching and admonishing one another", as congregational singing is designed by God to accomplish (Col. 3:16).
Satan is persistent; he tirelessly works through what can be called "incrementalism"; that is, slowly "growing" in the introduction of error by means of regular consecutive additions which are simply small steps at a time. Once the brotherhood becomes accustomed to the Choruses singing in the churches, then it is not so shocking a matter to introduce the choir on a regular basis. Like dripping water wears away the stone, so incrementalism effects great changes. These professional choruses, whether individually organized, or sent out by the colleges and universities among us, to perform ("presentations") in churches of Christ, are preludes to the choir!
The entertainment aspect of the "presentation" is highlighted by the "refreshments following the presentation", offered to all who attend from the area. And, this could be called "worship"? Does this church of Christ follow their invitations to worship God by the phrase: Admission Is Free? One reads in vain in the New Testament to find a thirty-second cousin to such a practice! It doesn't take a prophet to see that a choir in this church of Christ is not far in the future!
680 Winchester Dr.
Hopkinsville, KY 42240
---
The Road To Apostasy
(Scripture Reading: Matthew 7:15-20)
1. Satan never leaves the church alone! (Rev. 12:17)
2. Apostasy - "Lit., A standing away from;" "To depart, go away from, apostatize." - Lk. 8:13; 1 Tim. 4:1; Heb. 3:12.
3. Apostasy is rooted in a lack of respect for divine authori­ty - Col. 3:17.
I. WARNINGS AGAINST APOSTASY.
A. Human History Has Been A History Of Falling Away From God.
B. NT Warnings Against (Predictions Of) Apostasy: Matt. 7:15-20; 2 Pet. 2:1-2;
Acts 20:28-32; 2 Ths. 2:3-4 (1-12); 1 Tim. 4:1-3.
II. SIGNS ON THE ROAD TO APOSTASY (churches of Asia).
A. Leaving Our First Love - Rev. 2:4-5; Matt. 15:7-9.
B. Compromise With Human Doctrines - Rev. 2:14-16; Gal. 2:4-5
C. Toleration Of Evil & Error - Rev. 2:20-23; 1 Cor. 5:1-2; Eph. 5:11; 2 Tim. 4:2.
D. Arrogance And Self-Righteousness - Rev. 3:1-3 (cf. Lk. 18:9-14).
E. Spiritual Apathy - Rev. 3:15-17, 19.
-Our only protection against apostasy is to hold fast the word of truth: Acts 20:32 (2 Ths. 2:15; 2 Tim. 1:13; 4:2-3).
---
The Value Of One Soul
(Scripture Reading: Luke 15:3-10)
I. JESUS AND ONE SOUL.
A. Jesus Came To Save The Lost - Lk. 19:10 (Matt. 5:1; 14:13-14).
B. Consider Jesus' Encounters With "One Soul" - Jno. 4:6-26; Matt. 15:21-28; Lk. 7:36-50; Jno. 8:2-11; 21:15-17.
C. Since The Son Of God Saw The Value Of One Soul - So Must We!
II. THE VALUE (IMPORTANCE) OF THE SOUL - Matt. 16:26; Lk. 15:8-9.
A. It Is Made In The Image Of God - Gen. 1: 26-27; 2:7; 1 Cor. 15:45.
B. Christ Died For It - Heb. 2:9; Jno. 3:16; Rom. 5:6-8.
C. It Is Immortal - 1 Cor. 15:53-54, 20-22, 42-44 (2 Cor. 5:10; Rev. 20:11-15; Matt. 10:28).
D. Heaven Is Ready To Rejoice Over The Salvation Of One Sinner - Lk. 15:10 -Matthew 16:26-
---
Noteworthy News
(Current events in the light of Scripture)
Man guilty of murdering pastor after Bible class
By James Hannah/Associated Press (April 13, 1999)
DAYTON, Ohio -- A man accused of shooting his pastor after a Bible class pleaded guilty today to aggravated murder. Kenneth Nance, 59, was charged in the shooting of the Rev. Andrew Lofton, 65, on Sept. 16 at Christ Temple Apostolic Faith Church in suburban Trotwood.
Police have said religious differences between the two men may have been the motive.
Nance and his attorney provided no more information about the motive during today's court hearing.
Nance had sat quietly during the Bible class, in which Lofton explained the Book of Revelation and urged his Bible students to prepare themselves for the afterlife.
He entered the plea before Montgomery County Common Pleas Judge Dennis Langer as part of a deal with prosecutors. Nance will receive a mandatory life term when Langer sentences him April 26. Nance would be eligible for parole after 20 years.
As part of the deal, prosecutors dropped a reference to use of a gun, which would have added at least three years to the sentence.
The shooting had shocked Nance's neighbors, who described him as a kindhearted churchgoer who chauffeured his elderly friends on errands. They said Nance loved his pastor and was deeply religious, often meeting with friends to study the Bible. (Ó 1999, The Detroit News)
Commentary
by: Joe R. Price
The tragedies of murder are many. Its misery includes the loss of life, the enduring effects upon family members, the lost freedom of the assailant, not to mention the sin and eternal death it causes. And for what? Regardless of what caused Mr. Nance to gun down his preacher and friend, it solved nothing.
The Bible teaches us that one who hates his brother is a murderer (1 Jno. 3:15). A heart filled with hate and driven by wrath can never accomplish good things (Jas. 1:19-20). Like the senselessness of murder, hate produces misery in the heart and life of the person it resides. It also renders its victims embittered and suspicious. "Let all bitterness, wrath, anger, clamor, and evil speaking be put away from you, with all malice. And be kind to one another, tenderhearted, forgiving one another, even as God in Christ forgave you." (Eph. 4:31-32)
---
The Spirit's Sword is a free, weekly publication of the Mt. Baker church of Christ, Bellingham, WA
Send all questions, comments and subscriptions to the editor at: ssword@bibleanswer.com