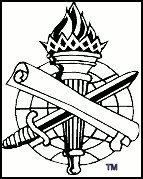 THE SPIRIT'S SWORD
"And take...the sword of the Spirit, which is the word of God" (Eph. 6:17)

published by

Mt. Baker church of Christ


Bellingham, WA
Volume III, Number 11 · May 02, 1999
Editor..................Joe R. Price
---
Visit our Web Sites:
Mt. Baker church of Christ: http://www.bibleanswer.com/mtbaker
BIBLE ANSWERS: http://www.bibleanswer.com
---
In this issue:

-- Success in God's Eyes (Justin Monts)
-- Let No One Despise Your Youth (Kent E. Heaton Sr.)
---
Success in God's Eyes
Justin Monts
How do you define success? Some define success as making a lot of money and marrying a "good-looking" man or woman. With God, however, success is measured in a much different way.
The Lord instructed Joshua, "This Book of the Law shall not depart from your mouth, but you shall meditate in it day and night, that you may observe to do according to all that is written in it. For then you will make your way prosperous, and then you will have good success" (Josh. 1:8). The only success that really matters is an approval that based on obedience to God (Acts 10:34-35). Having the greatest riches or the most popularity is meaningless in view of eternity. Are we living by the Book? That is the question to ask. If we are, then we are successful.

Among the Corinthians, we read of some less-fortunate but, nonetheless, successful Christians. "For you see your calling, brethren, that not many wise according to the flesh, not many mighty, not many noble, are called. But God has chosen the foolish things of the world to put to shame the wise, and God has chosen the weak things of the world to put to shame the things which are mighty; and the base things of the world and the things which are despised God has chosen, and the things which are not, to bring to nothing the things that are" (1 Cor. 1:26-28). Sometimes, rather than act jealous toward those who "have it all," we should just be thankful for what we lack. Those who were "unpopular" were more inclined to obey the gospel. On the other hand, the rich had to be reminded "not to be haughty, nor to trust in uncertain riches, to do good, to be rich in good works, ready to give, willing to share" (1 Tim 6:17-19; cf. Lk. 6:24). Such was not the case with the poor. In contrast, God had chosen them (Jas. 2:5).
When we stand before God in the judgment, will it really matter what the world thought of us? How successful we were according to its standard is insignificant. Did we obey the Lord? This is the question to dwell upon and consider. Recently, I came across a shirt which read, "He who dies with the most toys, still dies." And when all is said and done, friends, that is gospel truth (Mk. 8:36). Our condition before God alone determines success or failure (Eccl. 12:13-14). May each of us see things as God would have us to see them.
---
Let No One Despise Your Youth
Kent E. Heaton Sr.
There is in youth a fire of energy that burns eternal. As the years multiply, eyes look back to when the body was filled with such power and the mind was as clear as a bright clear sky. While maturity comes with age, vitality is lost in the body. There is in youth a newness and freshness that is difficult to contain.
An older man took occasion to write to a younger man in giving advice about how this young man should pattern his life. While not father and son in the flesh, these two shared a bond of friendship and love that bridged the years that separated them. The older man - the apostle Paul - wrote to his child in the faith -Timothy - with eternal words of encouragement to help all young people find their place in life.

"Let no one despise your youth, but be an example to the believers in word,
in conduct, in love, in spirit, in faith, in purity." (1 Timothy 4:12) Young people face many challenges in the world today and Paul shows a pattern that young people can follow to keep themselves from much sorrow. The time of youth is a very important time in forming the habits of a lifetime.
Young people can be an example in word with honesty, dependability and sound
speech. The word of our youth should be based upon truth, honesty and integrity. When they say something it is counted upon with dependability. Their speech is not filled with cursing and filthy language but with kindness, love and purity. "Let your speech always be with grace, seasoned with salt, that you may know how you ought to answer each one ... sound speech that cannot be condemned, that one who is an opponent may be ashamed, having nothing evil to say of you." (Colossians 4:6 & Titus 2:8)
Young people can be an example in conduct by their actions, their behavior and their manners. Paul spoke of his life in Acts 26:4 - "My manner of life from my youth, which was spent from the beginning among my own nation at Jerusalem, all the Jews know." He recognized that his life was seen by others. Young people can be a powerful example to others by their actions as lights in the world - "Let your light so shine before men, that they may see your good works and glorify your Father in heaven." (Matthew 5:16)
Young people can be an example in love by having love for one another, showing love and giving love. Our world is filled with too much hatred and strife. Young people can help us all remember the purity of youth in love for one another. "God is love." (1 John 4:8)
Young people can be an example in spirit by their disposition, their influence and their inspiration. "You are the salt of the earth; but if the salt loses its flavor, how shall it be seasoned? It is then good for nothing but to be thrown out and trampled underfoot by men." (Matthew 5:13) We need more youthful salt spread over our land of a good influence and example.
Young people can show their faith by being an example before God as godly young men and women. The Bible is very important to the lives of everyone but especially our youth. We must help them learn early the value of reading the Word and living the Word in their lives as examples in faith. (See 1 Timothy 4:13-16) Our young people are not the church of tomorrow but the church of today. In vitality and youth they can bring many blessings to the work of God.
The final exhortation by Paul for young people is to be an example in purity. This kind of purity is purity of mind, purity of body and purity of soul. Paul had written about these needs in 1 Corinthians 6:18-20 for the body to remain pure. He shows the purity of mind in Philippians 4:8. What a wonderful example young people can be who exercise purity in every part of their lives.
Quotable Quotes.......
"A really patient servant of God is as ready to bear inglorious troubles as those which are honorable. A brave man can easily bear with contempt, slander, and false accusations from an evil world; but to bear such injustice at the hands of good men, of friends and relations, is a great test of patience."
... Francois de Sales (1567-1622)
"At the Day of Judgment, we shall not be asked what we have read, but what we have done."
... Thomas a Kempis (1380-1471)
---
The Spirit's Sword is a free, weekly publication of the Mt. Baker church of Christ, Bellingham, WA
Send all questions, comments and subscriptions to the editor at: ssword@bibleanswer.com