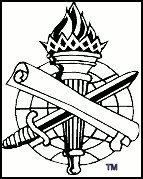 THE SPIRIT'S SWORD
"And take...the sword of the Spirit, which is the word of God" (Eph. 6:17)

published by

Mt. Baker church of Christ


Bellingham, WA
Volume III, Number 14 · May 23, 1999
Editor..................Joe R. Price
---
Visit our Web Sites:
Mt. Baker church of Christ: http://www.bibleanswer.com/mtbaker
BIBLE ANSWERS: http://www.bibleanswer.com
---
In this issue:

-- Learning from Columbine (

Justin Monts

)
-- THE COST OF REPENTANCE (

Joe R. Price)


--Sermons:
----"LORD, INCREASE OUR FAITH" (

Luke 17:1-10

)
----CHRISTIANS ARE SERVANTS (

Romans 6:15-23

)
--Noteworthy News: Live-in couples
---
Learning from Columbine
by Justin Monts
From Jonesboro, AR, to Paducah, KY, High School shootings have been on the rise. The latest incident was found in Columbine High School, at Littleton, CO. The tragedy that occurred there was reported to be the worst in U.S. history; 13 students were murdered and two took their lives. Below are some lessons to learn from this disaster.

1) Parents Should Monitor their Kids. Apparently Eric and Dylan were building bombs in their own garage. How did this escape the parents' attention? The sad answer is that they just weren't being watched! According to Proverbs 22:6, parents are to "Train up a child in the way he should go and when he is old he will not depart from it." Disaster can be avoided if children are supervised and instructed in the way of truth. Parents, do you monitor your kids?

2) Treating Others Proper is Important. The ridicule given by bullies at school only hurt the situation. When harsh words hurled it can often be like throwing gasoline on a fire. Jesus reminds us that "just as we want men to do unto us, we must do likewise unto them" (Lk. 6:31). It is important to be a friend to others if we want others to treat us nicely. If we fail to act pleasant bad things will inevitably come our way (Gal. 6:7-8).

3) Dwelling Upon Sin Leads to Action. Eric and Dylan made a habit of watching violent movies. They inclined their ears to vulgar music and distasteful lyrics. In the Bible, we read of David committing adultery because he lingered on his roof and "saw a woman bathing" (2 Sam. 11:2). Potiphar's wife "cast longing eyes" at Joseph and it led her to try and seduce him (Gen. 39:7). Achan saw, "coveted," and eventually took the accursed things of Ai (Josh. 7:20-21). To guard against sin we must meditate on whatsoever is noble and just (Phil. 4:8). Be assured, action always follows thought.
---
THE COST OF REPENTANCE
Joe R. Price
To many, Christianity has become a religion of convenience. In recent years there have been reports of a renewed interest in religion by many of America's "baby boomers" ("The Church Search," TIME, April 5, 1993, pp. 44-49). We are told that "many are traveling from church to church or faith to faith, sampling creeds, shopping for a custom-made God" (p. 45). New Testament Christianity will never catch the fancy of the mind set which is looking for "a religion that fits me." The Christiani­ty preached by Christ and His apostles is one into which men and women are called to "fit" themselves through personal faith, repentance and obedience to the word of the Lord (Matt. 7:21-23).
The cost of discipleship is high (Lk. 14:25-35), and so is the cost of repen­tance. While many baby boomers engage in a "church search" that will scratch their itching ears (2 Tim. 4:3-4), the Bible tells us the story of some people who learned the truth of God and were so persuaded by it that they were willing to pay a very high price in order to participate in its bless­ings.
The place was Ephesus in a time when the practice of magical arts and sorcery combined with the worship of Diana to form a very powerful force in the lives of its citizens. Into this bastion of idolatry and superstition came the apostle Paul preaching Jesus Christ and His Way (Acts 19:8-10). The miracles which attended his preaching were astound­ing, convincing many in the city of the superior power of Jesus Christ and His gospel over their sorcery (Acts 19:11-17). As a result, many believers divested themselves of their sinful practices, burning the very books which had once directed their performance of magical arts (Acts 19:19). This action of repentance cost them a combined total of 50,000 pieces of silver! That was enough money to pay the yearly wages of 200 men! Yes, repen­tance cost them something.
The gospel still commands sinners to repent (Acts 17:30-31). Those who obey its call must understand that repentance still costs something (namely, the ceasing of sin). The cost may be financial. It might be emotion­al. It might be both. But the price will be paid by the person full of godly sorrow over his sin (2 Cor. 7:10).
For instance, does not the gospel call upon the business man who prospers from the sale of sinful products (cf. alcohol) to renounce such a thing (Eph. 5:7-11; Gal. 5:21)? The gospel calls upon those in adulterous remarriages to cease their sinful relationship (Matt. 19:9; Rom. 6:1-2). It is hard to conceive of a more emotionally traumatic experience than this (read Ezra 10, where such an event occurred with godly results). Nevertheless, repentance demands that we cease practicing sin (Acts 26:20; Rev. 9:20-21).
We must all be ready and willing to pay the price repentance requires of us. Heaven will be worth it all.
---
"LORD, INCREASE OUR FAITH"
(Scripture Reading: Luke 17:1-10)
What can we do to increase our faith?
I. HEAR THE WORD OF GOD - Rom. 10:17 (Matt. 7:24-27).
A. Welcome God's Word Into Our Hearts & Lives - 1 Ths. 2:13; Acts 17:11-12.
B. Hold It Fast & Bear Fruit - Lk. 8:15; Jno. 15:1-8; Lk. 13:6-9
II. OBEY THE WORD OF GOD - Jas. 2:14-26.
A. Patience Is A Key To Faith - cf. Gal. 6:9; Heb. 10:39; 12:1-2; Jas. 1:2-4.
B. A Daily Walk In Truth - 2 Cor. 5:7; Gal. 5:7-8 (Jno. 8:31-32).
III. SERVE OUR MASTER IN ALL THINGS - Lk. 17:7-10; Matt. 25:40.
A. Faith Remembers To Do The Master's Will - v. 7-8; 1 Cor. 15:58.
B. Faith Remembers It Is A Servant - v. 9-10; cf. Mk. 9:33-37; 10:44-45.
C. Faith Remembers Its Unworthiness Before God - v. 10; cf. Psa. 143:2.
IV. TRUST IN THE POWER OF FAITH - Lk. 17:5-6.
A. The Power Of Faith Is The Power Of God! - cf. Heb. 11:30
B. The Power Of Faith Will: Protect, overcome, calm & save - Heb. 10:39. -Phil. 3:12-14; 2 Cor. 5:7-
---
CHRISTIANS ARE SERVANTS
(Scripture Reading: Romans 6:15-23)
I. BECOMING SERVANTS OF CHRIST.
A. We Have Been Bought With A Price - 1 Cor. 6:19-20; 7:23; 1 Pet. 1:18-21.
B. We Must Present Ourselves To Christ As His Servants - Rom. 6:16-18; Jno. 8:34.
II. CHRISTIANS MUST NOT SERVE:
A. Sin - Rom. 6:1, 19-23 (6:11-14); Jno. 8:34.
B. Mammon - Matt. 6:24-25; 1 Tim. 6:9-10.
C. Their Own Belly (Given Up To Selfish Pleasure & Desire) - Rom. 16:18; Titus 3:3.
D. The Creature Rather Than The Creator - Rom. 1:25, 22-23.
III. CHRISTIANS MUST SERVE:
A. God­ - Matt. 4:10; 1 Ths. 1:9; Heb. 9:14 (Matt. 22:37).
B. Christ - Jno. 12:25-56; Rom. 14:16-18; 16:17-18.
C. Righteousness - Rom. 6:19-22 (2 Tim. 3:16-17).
D. One Another - Gal. 5:13; 6:2 (Matt. 20:26-27; 25:40).
E. All Men - Gal. 6:10; 1 Ths. 5:15.
IV. OUR SERVICE TO GOD MUST BE CHARACTERIZED BY:
A. A Willing Mind - 2 Cor. 8:12. (Not forced, coerced)
B. Devotion - cf. Phil. 2:19-22.
C. Humility - 1 Pet. 5:5 (Acts 20:19).
D. Sacrifice - Matt. 20:28.
E. Reverence - Heb. 12:28-29. -Matt. 24:45-51
---
Noteworthy News
(Current events in the light of Scripture)
USA TODAY Snapshot
Source: Census Bureau
Live-in couples
The U.S. trend of living together is soaring: More than
half all first marriages are now preceded by cohabitation.
"Let Marriage Be Honored By All"
Joe R. Price
A barometer of the moral decline of our nation is an appalling lack of respect for the sanctity and propriety of marriage. God said, "Marriage is honorable among all, and the bed undefiled, but fornicators and adulterers God will judge" (Heb. 13:4). And again, "He who finds a wife finds a good thing, And obtains favor from the Lord" (Prov. 18:22).
Like buying a new car, these live-in couples think by "test-driving" marriage they will find the right "make and model." (Isa. 5:20)
Choosing a mate is one of the most important decisions men and women make. God intends it to be made with seriousness and sound judgment. But, He has not and will not approve the sin of
fornication as the proper proving ground for marriage! "Let us do evil that good may come" is a prevalent motto of our age, but it still reaps eternal disaster (Rom. 3:8).
Living together before marriage appeals to the flesh, pure and simple (1 Jno. 2:15-17). In addition to its sexual immorality there is also the absence of ultimate responsibility and obligation toward one's partner. Marriage is intended to be a permanent relationship. How permanent is a live-in arrangement? When the relationship faces difficulties (and it will), things are ready-made for a bail out. God designed marriage to be a life-long commitment between husband and wife (Gen. 2:23-24; Matt. 19:4-6). They vow to each other before God to persevere, to endure and to improve the relationship. Divorce is not an option to those who fear God and love their mates (Rom. 7:2; 1 Cor. 7:10-11; Matt. 19:9).
Living together before marriage does not improve the likelihood of successful marriages. That comes from really getting to know the person - their values, goals, personality and faith - before getting married. Then, by working together to succeed by applying God's truth to life's situations (Eph. 5:23-33; 1 Pet. 3:1-7).
---
The Spirit's Sword is a free, weekly publication of the Mt. Baker church of Christ, Bellingham, WA

Send all questions, comments and subscriptions to the editor at: ssword@bibleanswer.com