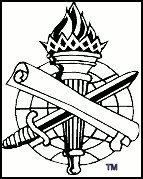 THE SPIRIT'S SWORD
"And take...the sword of the Spirit, which is the word of God" (Eph. 6:17)

published by

Mt. Baker church of Christ


Bellingham, WA
Volume III, Number 15 · May 30, 1999
Editor..................Joe R. Price
---
Visit our Web Sites:
Mt. Baker church of Christ: http://www.bibleanswer.com/mtbaker
BIBLE ANSWERS: http://www.bibleanswer.com
---
In this issue:

-- Sin and be UNhappy! (Joe R. Price)
-- THE RESURRECTION (

Steven F. Deaton)


--Sermons:
----The Way of Cain (

Genesis 4:1-10

)
----Godly Counsel On Dating (

Proverbs 4:1-13

)
--Noteworthy News: Watchdogs: TV ruder, cruder despite ratings
---
My bulletin blooper went out over the Internet for the whole wide world to see. The article was entitled "Sing and be Happy!", but the table of contents contained a typo. It read, "Sin and be Happy!" (Needless to say, I got a lot of good-natured ribbing about that from several friends!) One brother suggested that I write something on "Sin and be Unhappy", so here goes.
Sin offers happiness but delivers sorrow (Prov. 13:15, 6). "The way of the transgressor is hard" and "wickedness overthrows the sinner." The life of the person who is given over to sin provides evidence of these facts. Maybe not immediately. But ultimately and finally, the sinner is doomed to destruction.
Plus, consider the present disease, heartache, turmoil, pain, conflict and suffering imposed by sin. Only the fool-hearty can even begin to suggest that we should "call evil good" (Isa. 5:20)!
Psalm 73 teaches us see the ultimate result of living sinful lives. Armed with this knowledge we will not envy sinners (73:16-24, 1-3).
Just as the serpent convinced Eve that she would find pleasure and fulfillment by eating the forbidden fruit, he continues to deceive souls today with the same lie.
True, fleshly pleasure occurs when one indulges the flesh. But it is temporary (Heb. 11:25). The world allures us with strong temptations and impulses which can and must be brought under the control of Christ (1 Jno. 2:15-17; 2 Cor. 11:3-5; Eph. 6:10-13). The pleasures of the flesh are powerful, but they can be successfully resisted through faith in Christ (1 Pet. 5:8-9).
Sin makes man an enemy of God (Jas. 4:4). That is the worst possible position in which to be! No happiness there! To befriend the world and its sin means we are God's enemy (Jas. 4:4). Jesus can rescue every sinner from this unhappy result of sin. Genuine happiness, though, is discovered when one is saved from sin in Christ Jesus (Matt. 11:28-30; Acts 8:39).
The final result of sin is eternal death (Rom. 6:23). There is no happiness in hell. Outer darkness. Weeping and gnashing of teeth (Matt. 25:30). The worm does not die and the fire is never quenched (Mk. 9:43-48). Sin only and always brings eternal unhappiness (2 Thess. 1:8-9; Rev. 21:8).
Each of us decide what type of happiness we want. The "happiness" of sin is temporary, but its sorrow is eternal. Will you choose eternal happiness, or enjoy the "pleasures of sin for a season?" Don't sin and be UNhappy!
---
THE RESURRECTION
Steven F. Deaton
The resurrection of Jesus of Nazareth is at the very heart of Christianity. Without the bodily resurrection of the Savior, there is no hope. "And if Christ is not risen, then our preaching is empty and your faith is also empty" (1 Cor. 15:14). However, we have reliable testimony that Jesus was raised from the dead to sit at the right hand of the throne of God (Heb. 12:2).

First, the resurrection was prophesied not only by the prophets of old, but also by Jesus. Isaiah said, "He was cut off from the land of the living...He shall prolong His days" (Isa. 53:8, 10). Jesus said, "For as Jonah was three days and three nights in the belly of the great fish, so will the Son of Man be three days and three nights in the heart of the earth" (Matt. 12:40).

Second, the resurrection was unexpected by the disciples of our Lord. They had visions, as many do today, of a Messiah who would rule and reign as an earthly king. Their hopes were dashed and their spirits destroyed when Jesus was crucified (Lk. 24:13-24). Thomas had such strong doubt that he said, "Unless I see in His hands the print of the nails, and put my finger into the print of the nails, and put my hand into His side, I will not believe" (Jn. 20:25). Yet, when Jesus appeared to him, he said, "My Lord and my God" (Jn. 20:28).

Third, the resurrection of Jesus was denied by one who later believed--the apostle Paul. Saul, as he was formerly known, denied the deity of Christ and persecuted those who confessed such (Acts 7:58; 8:1, 3; 9:1-2). Yet, the Lord chose him "to bear [His] name before the Gentiles, kings, and the children of Israel" (Acts 9:15). Never has there been a more staunch advocate of the resurrection of Jesus than the one who formerly denied it (1 Cor. 15:10).

The question must be asked, if the resurrection of Jesus was a hoax, then why did the disciples who witnessed it, and the apostles, endure such great persecution--even death--for a fraud (Acts 5:40; 12:2-3; 14:19)?

Jesus of Nazareth was bodily resurrected from the grave and now reigns in heaven. As Lord of lords and King of kings He has commanded all men to believe in Him, repent of their sins, confess His name, and be baptized (Jn. 8:24; Lk. 13:3; 12:8-9; Mk. 16:16).
---
The Way of Cain
(Scripture Reading: Genesis 4:1-10)
-Jude 3-11 - "Way of Cain" is typical of those who teach / choose error.
I. THE WAY OF CAIN IS THE WAY OF UNBELIEF - Heb. 11:4; Gen. 4:4-5.
A. The Way Of Unbelief Included False Teaching & Its Teachers - Jude 4, 11.
B. It Is Dissatisfaction With God's Revealed Will - Jude 4 (Acts 20:24, 32).
II. THE WAY OF CAIN IS THE WAY OF SELF-RIGHTEOUSNESS - Gen. 4:5-7.
A. Cain Thought He Would Please God Since He Pleased Himself - Prov. 14:12; 16:25.
B. Self-Righteousness Leads To Arrogance (Lk. 18:11; Prov. 16:18); Envy (Gen. 4:5;
Gal. 5:21; 1 Pet. 2:1); Will worship (Col. 2:20-23); Hardened hearts (cf. Cain - Gen. 4:8).
III. THE WAY OF CAIN IS THE WAY OF HATE - 1 Jno. 3:10-12.
A. Hatred Is Selfish: Caring For Self, Not Others - Gen. 4:8-9; 1 Jno. 3:16-18.
B. Hatred Causes Lies - Gen. 4:9 (gossip, slander, backbiting, Eph. 4:31-5:2); Jude 16.
C. Hatred Is Murder - 1 Jno. 3:14-16.
D. Teaching Error Shows Hatred, Not Love, For Men! - Jude 4, 12
IV. THE WAY OF CAIN IS THE WAY OF DESTRUCTION - Jude 11 ("Woe").
A. God's Judgment Is Upon All Who Go The Way Of Cain - Jude 5-11, 14-15; Rev. 21:8.
---
Godly Counsel On Dating
(Scripture Reading: Proverbs 4:1-13)
1. Song of Solomon: A choice between sensual love & true love.
a. Love triangle: Shulamite girl, shepherd boy & king Solomon.
b. Solomon pursues girl. Girl must decide who she will marry: the one she is madly
in love with (who respects & loves her), or the one who can give her everything she
could ever dream of (a king's wife)?
2. Godly, practical advice given for anyone who intends to date & marry.
I. BEFORE YOU DATE SOMEONE:
A. Know What Is Real Beauty - SS 1:5-6; 4:7; 1 Pet. 3:3-4; Prov. 11:22, 31:30.
B. Know What You Will & Won't Do - SS 4:6; 1 Tim. 4:12 (Prov. 1:10, 15) 2 Tim. 2:22.
II. WHO SHOULD YOU DATE? - SS 2:7
A. Date Someone Who Shares Your Values, Interests & Goals - cf. SS 2:8-14; 5:16.
-Same faith (Amos 3:3) values, interests (Phil. 4:4); goals. (SS 2:8-16).
B. Date Someone Who Respects You - Solomon (SS 1:9-10; 4:1-5) vs. shepherd (SS 4:7; 7:10; 6:3).
III. LOVE OR LUST: WHICH WILL IT BE?
A. Lust: Fleshly Impulses Disguised As Love - (Solomon, 1:8-10; 4:1-6; 6:4-7; 7:6-9a).
Prv. 5:1-9; 2:16-17; 6:23-29, 32-35. (Matt. 5:28; Rom. 13:10; Heb. 13:4)
B. Love: Virtuous Impulses Toward One Another - 4:7-15; 5:16; 7:10 (1 Cor. 13:4-5).
C. Lust Is Temporary - Love Is Enduring - SS 6:8-9; 2:4-6.
D. The Power & Value Of True Love - SS 8:5-7.
IV. ADVICE ON DATING FROM A GODLY YOUNG WOMAN.
A. Don't Force Love - 2:7
B. Self-control & Moral Purity Are Essential For True Love To Flourish - SS 8:8-9, 10-12.
C. Don't Rush Things (don't try to force love) - SS 8:4.
-Remember, marriage is an exclusive, lifelong decision (Matt. 19:6).
-God endorses true, courting love (SS 5:1; 8:5-7).
---
Noteworthy News
(Current events in the light of Scripture)
Watchdogs: TV ruder, cruder despite ratings
­ WASHINGTON (CNN) -- Sex, violence and crude language have become more common on U.S. prime-time television despite a voluntary ratings system intended to help parents choose shows appropriate for their children, a media watchdog group says.
The ratings system has actually prompted some in the television industry to push the envelope even further, said L. Brent Bozell III, chairman of the Parents Television Council.
"Television is the raunchiest it has ever been in spite of, or perhaps because of, the ratings system," Bozell said Wednesday.
The council studied two weeks of November sweeps programming for each of the past three years on NBC, CBS, ABC, Fox, WB and UPN.
"Sexual content, foul language and violent content combined rose by more than 30 percent from November 1996, just before the original ratings system was implemented, to November 1998," Bozell said.
"Sexual content alone increased by more than 42 percent, with ABC easily leading the networks in this category," the study found. "Fox and WB were close together in second and third." WB is owned by Time-Warner, the parent company of CNN. (CNN Interactive, May 27, 1999)
COMMENTARY
by: Joe R. Price
We are not surprised by these findings. America TV has long reflected societal standards. It also helps to shape them. Every Christian must understand what TV entertainment is - an outlet for fleshly, worldly attitudes, values and standards to be promoted and enlarged.
Men set the ratings standards, and men change them. What used to be rated "R" now passes for "PG-13"; what began as "PG-13" material is now regularly rated as "PG". Standards are loosened, and most of us never perceive the change. We must use spiritual discernment and fill our lives with the fruits of righteousness (Phil. 1:9-11).
We can do better than entertaining ourselves and our families with such filth. Turn it off! Read the Bible. Talk with your children. Talk with someone about the gospel. Fill your time with good things (Phil. 4:8). Not only does our society depend up it - so does your soul! (Gal. 5:19-21)
---
The Spirit's Sword is a free, weekly publication of the Mt. Baker church of Christ, Bellingham, WA

Send all questions, comments and subscriptions to the editor at: ssword@bibleanswer.com