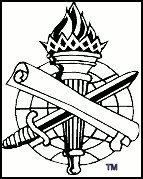 THE SPIRIT'S SWORD
"And take...the sword of the Spirit, which is the word of God" (Eph. 6:17)

published by

Mt. Baker church of Christ


Bellingham, WA
Volume III, Number 16 · June 06, 1999
Editor..................Joe R. Price
---
Visit our Web Sites:
Mt. Baker church of Christ: http://www.bibleanswer.com/mtbaker
BIBLE ANSWERS: http://www.bibleanswer.com
---
In this issue:

-- 60 Dead, Many Suffer on Mindanao, Philippines!
--Sermons:
----THE CHURCH OF ME (

3 John

)
----FELLOWSHIP & UNITY OF BELIEVERS (

1 John 1:1-7

)
--Noteworthy News: POLYGAMIST GUILTY OF INCEST WITH YOUNG WIFE
---
60 Dead, Many Suffer on Mindanao, Philippines!
March 24 - April 30, 1999 Earl Mitchell (elder, Downtown Church of Christ, Rogers, AR) and Ron Halbrook (evangelist, Hebron Ln. Church of Christ, Shepherdsville, KY) traveled and preached in the Philippine Islands. We concentrated on edifying Filipino preachers and were impressed with their hunger to learn God's Word. 258 souls were baptized, denominational preachers were converted, and new congregations began.

Filipino brethren are largely responsible for this harvest of souls, but it was a joy to share with them in these labors. God gives the increase through the power of the gospel (1 Cor. 3:6-9). Much work remains to be done. The laborers truly are few in view of the great harvest which continues (Matt. 9:37-38).
This was Ron's fourth Philippine trip; he plans to continue going each year, the Lord willing. In addition to teaching God's Word, Ron hopes to provide a communication bridge between U.S. & Filipino brethren. Earl wanted to see the Philippine work firsthand because the Downtown church in Rogers, AR is supporting several Filipino preachers.

We visited many places on the islands of Luzon, Mindanao, Cebu, and Negros. There was a massive outpouring of generosity by U.S. brethren in 1998 to relieve some of the suffering caused by a general drought which continued for nine to ten months. Jim McDonald of Lufkin, TX and Ron served as messengers to carry most of this benevolence in July of 1998. Ron and Earl were anxious to learn more about what has happened since that time.
The Philippines is a third-world economy and we understand there always are needs there. We were glad to see good rice crops growing and being harvested on Luzon, Cebu, and Negros. The drought has been broken. In fact, early rains this year are causing some hardships. U.S. brethren cannot relieve all the needs all the time in the Philippines, and to attempt to do so would create an unhealthy dependence on us. When there are grave emergencies, we must do what we can to relieve the suffering of God's people. In this way, God blesses both givers and receivers. Jesus said, "It is more blessed to give than to receive" (Acts 20:35).
There is a great emergency at this time on Mindanao. While at Midsayap, Earl and Ron got updated information on benevolence needs from five reputable preachers: Juanito Balbin, Jessy Julom, Ben Libertino, Emilio Lumapay, and Julie Notarte. They report the 1998 funds were properly distributed, with few complaints, but conditions are worse now for many brethren than in 1998. Rains ended the drought, but the first two plantings of crops were destroyed by locusts. We saw pictures of fields stripped bare to the ground! Rats ate the third planting. In addition to these woes, fighting between the Philippine army and Muslim and communist rebels has forced many brethren to evacuate their homelands with no means of feeding their families.
The results are widespread starvation and sickness, especially among the mountain peoples. At least sixty have died (Nov.'98-Apr.'99). The five men we interviewed said they had not sounded a general alarm because they were afraid U.S. brethren might tire of hearing their appeals after last year's drought. One preacher died while we were at Digos and a dying girl's life was saved when she was brought from the mountains. Almost 7,000 saints were aided on Mindanao in the 1998 distribution. The crop destructions affect everyone in some degree, but the brethren agree that saints in the mountain areas are in the most desperate need.
On June 18, 1999 Jim McDonald (P.O. Box 155032, Lufkin, TX; phone 409-637-0229) will leave for Mindanao to serve as a messenger for brethren wishing to send help. Checks from churches and individuals should be made out to Philippine Relief and sent to him as soon as possible. He will be
joined by Jim Everett (P.O. Box 864, Cedar Park, TX; phone 512-219-6816). A special effort is being made to reach the mountain brethren who are suffering and dying. The funds will be delivered to the churches so that brethren can buy food and medicines.
If Earl or Ron can answer any questions, please contact us (Earl's phone is 501-636-3575; Ron's phone is 502-955-1748). Let each do what he can. Time is short.
In Christian love, Earl Mitchell and Ron Halbrook
_____________
In this land of prosperity the Lord has blessed us with, will we share with our brethren who have so little? Who are undergoing tremendous suffering and heartache? Who are being faithful to the Lord in the face of tremendous obstacles?
"By this we know love, because He laid down His life for us. And we also ought to lay down our lives for the brethren. But whoever has this world's goods, and sees his brother in need, and shuts up his heart from him, how does the love of God abide in him? My little children, let us not love in word or in tongue, but in deed and truth. And by this we know that we are of the truth, and shall assure our hearts before Him." (1 Jno. 3:16-19)
---
THE CHURCH OF ME
(Scripture Reading: 3 John)
-The creed of the person who is loyal to the church of ME:
I. Identity Of Sinners: Whoever is disliked by ME - Jno. 9:13-25;
cf. Matt. 15:3; Rom. 14:1-4, 10, 13.
II. Identity Of The Wise: Whoever agrees with ME - Prov. 26:12, 16;
Rom. 1:22; Job 28:20-28; Jas. 3:13-18.
III. Identity Of The Humble: Whoever submits to ME - 1 Pet. 5:1-7;
Eph. 5:21; Phil. 2:3.
IV. Identity Of Troublers: Whoever admonishes or
rebukes ME - 1 Kgs. 18:17-18 (16:30-33); Matt. 23; Gal. 2:11-14; Matt. 18:15.
V. Definition Of Sympathy: Everyone must feel sorry for
& suffer with ME - 2 Cor. 1:3-4; Gal. 6:1-2; 1 Cor. 12:26.
VI. Definition Of Cooperation: Everyone must do all of
the things that please ME - Psa. 133:1; 3 Jno. 9-10; Eph. 4:16.
VII. Definition Of Good Preaching: preaching that addresseS
the sins of every persoN present except ME - Prov. 25:11-12;
Lam. 3:40-41; 2 Tim. 4:2-4; 1 Cor. 1:21 (Gal. 1:11-12).
---
FELLOWSHIP & UNITY OF BELIEVERS
(Scripture Reading: 1 John 1:1-7)
1. Subject of fellowship is important, understandable & applicable - 1 Cor. 1:9; Acts 2:42;
Eph. 5:11; 2 Jno. 9-11.
2. Unity is the oneness exhibited in fellow­ship - Eph. 4:3-6.
I. DEFINING FELLOWSHIP.
A. Fellowship Is Spiritual Participation Or Association - 1 Jno. 1:1-7; Acts 2:42;
Phil. 1:5; 4:15; Gal. 2:9-10; 2 Cor. 6:14-18.
II. FELLOWSHIP INVOLVES UNITY (ONENESS).
A. Unity Is The Oneness Which Results In/From Fellowship - Amos 3:1-3;
1 Cor. 1:9-10; Eph. 4:1-3.
B. Fellowship With Other Christians Results From Being In Fellowship With God
-1 Jno. 1:1-3; Jno. 17:20-21; Acts 9:26-28; 2 Jno. 9-11.
III. THE STANDARD OF FELLOWSHIP & UNITY AMONG CHRISTIANS.
A. Does Doctrine Affect Fellowship Among Us, Or Should There Be Continued,
Ongoing Acceptance Of Brethren Even When Some Doctrinal Er­ror Is Being
Practiced? (1 Tim. 6:3; 2 Tim. 1:13) 2 Jno. 9-11 (Rev. 2:21-23)
B. Our Fellowship & Unity Is Not Based Upon.......
C. Our Fellowship & Unity Is Based Upon Doctrine Of Christ - 2 Jno. 9-11; Jno. 14:23.
D. We May Scripturally Extend Fellowship When It Does Not Cause Us To Share In:
-Rom. 16:17; Eph. 5:11; 2 Jno. 9-11.
---
Noteworthy News
(Current events in the light of Scripture)
POLYGAMIST GUILTY OF INCEST WITH YOUNG WIFE
by Stephen Hunt · THE SALT LAKE TRIBUNE
Jurors rendered a split decision Thursday in the David Ortell Kingston incest trial, finding the 33-year-old polygamist guilty of two counts of having sex with his 16-year-old niece, and acquitting him of two other sex counts.
As Kingston was handcuffed and led away to await sentencing scheduled for July 9, anti-polygamists declared a victory.
"This is not a polygamy free-zone anymore," said Douglas White, attorney for Tapestry of Polygamy.
The secretive and illegal practice of polygamy is slowly being forced into the public consciousness and into the laps of prosecutors, White said, adding, "There's not a single prosecutor in the state who is not watching what's been done here today."
Said former polygamous wife Laura Chapman: "Most importantly, it gives children within polygamy a glimmer of hope. If they don't want an arranged marriage, the state can step in and help."
COMMENTARY
by: Joe R. Price
Polygamy was openly practiced in Utah (with the approval of the Mormon Church) until the 1890's. Brigham Young, territorial governor, president and prophet of the LDS Church had close to thirty (30) wives. Finally, when political pressures of gaining statehood mounted against polygamy, Wilford Woodruff, President of the Mormon Church, repudiated plural marriages in an Official Declaration dated Oct. 6, 1890, which was accepted by the church "as authoritative and binding." Nevertheless, Mormonism continues to teach that plural marriages will occur in their "celestial kingdom."
The gospel of Christ teaches one man for one woman for life (Matt. 19:4-6; 1 Cor. 7:1-2). Polygamy is adultery (Rom. 7:2-3; Heb. 13:4). But some of our own brethren are having trouble teaching that these days. They hesitate to say that polygamy is wrong. Some are unwilling to teach the polygamist that to repent of his sin of adultery he must stop living as husband and wife with all women except the one he first married! Why do they hesitate? Because they do not want to also have to tell the person who is divorced and remarried (for a cause other than fornication) that he is in sin and must repent by ceasing the sinful conduct (Matt. 19:9; Acts 26:20; Rev. 9:20-21). Which is worse: teaching polygamy is acceptable, or refusing to warn the adulterer of his sin? Both are unacceptable!
---
The Spirit's Sword is a free, weekly publication of the Mt. Baker church of Christ, Bellingham, WA

Send all questions, comments and subscriptions to the editor at: ssword@bibleanswer.com