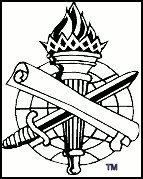 THE SPIRIT'S SWORD
"And take...the sword of the Spirit, which is the word of God" (Eph. 6:17)

published by

Mt. Baker church of Christ


Bellingham, WA
Volume III, Number 17 · June 13, 1999
Editor..................Joe R. Price
---
Visit our Web Sites:
Mt. Baker church of Christ: http://www.bibleanswer.com/mtbaker
BIBLE ANSWERS: http://www.bibleanswer.com
---
In this issue:

-- The Mind of Christ (Joe R. Price)
--Sermons:
----Laziness (Proverbs 24:30-34)
----The Providence of God (Dan. 4:34-37)
--Noteworthy News: Pipeline Explosion Kills Two
---
The Mind of Christ

Joe R. Price
The apostle Paul referred to and applied an OT prophet when he wrote: "For who knows the mind of the Lord that he may instruct Him? But we have the mind of Christ." (1 Cor. 2:16; Isa. 40:13) What did he mean, "we have the mind of Christ?" Is what Jesus thought and taught available to us today? If so, what must we do to have the mind of Christ within us?
The apostles of Christ received the gospel which they preached by divine revelation: "But I make known to you, brethren, that the gospel which was preached by men is not according to man. For I neither received it from man, nor was I taught it, but it came through the revelation of Jesus Christ." (Gal. 1:11-12) And so, Paul's statement in 1 Corinthians 2:16 is made primarily of the apostles. The good news preached by the apostles is not the product of the mind of man. If it were, then we could rely upon human wisdom to instruct us, correct us and guide us in spiritual things. Many folks rely upon human wisdom in spiritual things. However, the wisdom of man is foolishness before God (1 Cor. 3:19). We should be ever-grateful that God did not leave us to rely upon the wisdom of man for our understanding of truth and our salvation from sin (cf. Prov. 14:12; 16:25; Jer. 10:23). God has revealed the things prepared for those who love Him, and through the gospel He appeals to mankind to be saved and come to a knowledge of the truth (1 Cor. 2:9-10; 1 Tim. 2:3-4).
The Holy Spirit inspired the apostles to speak and write the mind of Christ. "However, when He, the Spirit of truth, has come, He will guide you into all truth; for He will not speak on His own authority, but whatever He hears He will speak...for He will take of what is Mine and declare it to you.....Therefore I said that He will take of Mine and declare it to you." (Jno. 16:13-15; cf. 1 Cor. 2:10-13) The apostles of Christ did not keep "the mind of Christ" (the gospel) to themselves. They went everywhere preaching it as they were commissioned to do by Jesus (Mk. 16:15-20). When we read the NT we are reading the mind of Christ! Imagine that! To be able to read what Christ thinks! When we view the NT this way we will be more apt to respect it and humbly obey it in our lives. Could it be that many Christians are failing to learn what the NT teaches because they have not learned that it is not the word of men, but of God (read 1 Thess. 2:13)? "If anyone thinks himself to be a prophet or spiritual, let him acknowledge that the things which I write to you are the commandments of the Lord." (1 Cor. 14:37)
What must you do if you want to have the mind of Christ?
First, you must have an enthusiastic desire and commitment to do the will of God (Jno. 7:16-17). If you are not eager to do God's will in your life you will have very little interest in learning His will. You will flounder around in doubt and uncertainty, tossed about by the doctrines of men (Eph. 4:14). Be sure you want to know and do God's will! Decide that you will not rely upon how you feel, your experiences or your wisdom to decide what God wants of you (cf. Jer. 17:5-8).
Second, you must diligently study God's word (2 Tim. 2:15). People do not wake up one morning to suddenly find they are full of understand of God's word. Such is the result of years of faithful reading, meditation, studying and application of God's word (cf. 1 Tim. 4:13; Psa. 1:1-2; 119:15, 97-104). If you want to understand the Bible and have the mind of Christ there is no shortcut. Decide now to start reading, meditating, studying and living the gospel of Christ!
Third, without hesitation you must obey the word of Christ (Matt. 7:24-27; Jno. 8:31-32). Unless we live what we learn from our study, we do not have faith (Rom. 10:17; Heb. 11:6). There is no eternal value in learning the truth, but not living it (Lk. 6:46). If you have learned the truth of Christ it is essential that you obey it! (2 Cor. 6:2)
God's word is the revelation of the mind of Christ. We have a magnificent blessing, privilege and responsibility before us. We can know the mind of Christ as we learn and live the word of Christ, the New Testament. We will never learn the gospel unless we first commit ourselves to doing the will of God. We can have the mind of Christ in us by believing and obeying what we learn, but that will not happen unless we learn God's word through diligent study. Christ can be "formed in you", but only when you know and obey His gospel. (Gal. 4:19; cf. Col. 1:27)
Do you know God? Are you sure? You can be (1 Jno. 2:3-6). He speaks to you in His Son (Heb. 1:1-2). His Son speaks to you through His apostles (1 Cor. 14:37). They had the mind of Christ through revelation and inspiration (1 Cor. 2:6-16). You can have the mind of Christ if you will diligently study His word and obey Him in all things (Col. 3:9-10, 16-17).
Deal bountifully with Your servant, That I may live and keep Your word. Open my eyes, that I may see Wondrous things from Your law.
Psalm 119:17-18
---
LAZINESS
(Scripture Reading: Proverbs 24:30-34)
1. God has always intended for man to be engaged in meaningful labor - Gen. 2:15.
2. Are we lazy...at our secular jobs? At our spiritual work? (Rom. 12:11)
I. JESUS WAS NOT A LAZY PERSON - Jno. 4: 34-35; Mk. 10:45; Jno. 9:4.
II. LAZY LESSONS.
A. Prov. 6:6-11: Prevent Laziness By Watching & Learning How Others Work.
-Spiritually: Learn spiritual work by watch­ing those who do it! - Phil. 4:9; Eph. 5:16.
B. Prov. 19:15: Idleness Breeds Laziness.
-Spiritually: Can condition ourselves to be satisfied with idleness! - 1 Tim. 4:7; Heb. 5:12-14.
C. Prov. 12:24: Lazy Man Will Always Be Controlled By Others.
-Spiritually: Laziness makes us suscep­tible to being controlled spiritually - Jude 3 (1 Jno. 4:1).
D. Prov. 18:9: Laziness Wastes One's Life & Opportunities - Prov. 24:30-34.
-Spiritually: We must be good stewards of the blessings we have been given! - 1 Cor. 4:2; Lk. 16:1-2, 9-12.
E. Prov. 21:25: Laziness Produces Nothing Beneficial, While Industry Brings Results.
-Spiritually: We must get busy to im­prove our spiritual condition! - 1 Pet. 2:1-2; Acts 8:4.
F. Prov. 22:13: If You Don't Want To Work, Any Excuse Is Good Enough!
-Spiritually: Don't look for excuses not to work for the Lord! - Acts 24:25
---
THE PROVIDENCE OF GOD
(Scripture Reading: Dan. 4:34-37)
I. DEFINING PROVIDENCE.
A. God's Foresight, Care & Control [Joseph (Gen. 45:5-7; 50:20); Cyrus
(Isa. 44:24-28; Ezra 1:1-4); Esther (4:14); Pharaoh (Rom. 9:17; Ex. 9:16)].
II. GOD RULES IN THE AFFAIRS OF:
A. Nature - Acts 14:17; Matt. 5:45; 6:30.
B. The Animal World - Job 12:10; Psa. 104:21, 27-28; Matt. 6:26; Acts 17:25.
C. The Nations - Psa. 66:7; Dan. 2:21; 4:25, 35; Prov. 21:1; 1 Tim. 2:1-2.
D. The Affairs Of Individuals - 1 Sam. 2:6-7 (Hannah); Isa. 45:4-5; Psa. 37:23; 31:15.
E. Even The Most Minute Things - Matt. 10:29-30.
III. HOW THEN SHOULD WE LIVE?
A. Seize Every Opportunity God Gives You - Eccl. 9:10; Gal. 6:9-10.
B. Quiet Resignation To Accept Those Things One Cannot Control - Eccl. 3:1-8.
C. We Should Develop A Contented Spirit - Exo. 2:21; Lk. 3:14; Heb. 13:5.
D. We Should Guard Against Becoming Bitter In Spirit - 1 Sam. 1:5-10; Heb. 12:15.
E. We Should Guard Against Murmuring & Complaining - Phil. 2:14; 1 Cor. 10:10.
F. We Should Learn To Trust In God - Matt. 5:44-45; 6:30-31.
G. We Should Remember To Pray - Matt. 7:7-11; Jas. 5:13-18. (Romans 8:28)
---
Noteworthy News
(Current events in the light of Scripture)
PIPELINE EXPLOSION KILLS TWO
(BELLINGHAM) -- One ten-year-old boy is dead and a second critically injured (who died Friday, jrp) by an exploding pipeline in Bellingham. The body of a second person was found by emergency workers late last night in Whatcom Creek. The explosions sent black smoke ten-thousand feet into the sky and caused fires that burned for hours later. The pipeline blast hit at about five yesterday afternoon, when the two boys where playing at a nearby creek. They were airlifted to Harborview Hospital in Seattle with burns over 90-percent of their bodies. Four other people were treated for smoke inhalation at a local hospital. The pipeline is a big one, according to its owner, Olympic Pipeline Company. It carries gasoline throughout the region, and a company spokeswoman says "it's basically the major fuel link for the state of Washington."
COMMENTARY
by: Joe R. Price
We extend our deepest sympathies to the families of those killed in this tragedy. The sudden, unexpected nature of this catastrophe deepens the sense of loss and helplessness of family and friends, emergency crews and the community. How did this calamity happen? Could anything have been done to prevent it? Is it safe for our children to play at Whatcom Falls State Park?
We may never know the answers to all our questions about this event. But we do know some things: We know that life if full of uncertainty, tragedy and unforeseen events (Eccl. 9:11, 1-3). We know that 'while there is life there is hope,' but we also know that we do not know how long we will be alive (Eccl. 9:4; Jas. 4:14-15). We know that such events should cause us to remember how fragile life is. We know that we should not put off becoming a Christian, that today "is the day of salvation" (2 Cor. 6:2). We know that we need to prepare for death by repenting of our sins and obeying the gospel of Christ (Acts 17:30-31). We know we must prepare to meet our God! (Amos 4:12)
---
The Spirit's Sword is a free, weekly publication of the Mt. Baker church of Christ, Bellingham, WA

Send all questions, comments and subscriptions to the editor at: ssword@bibleanswer.com