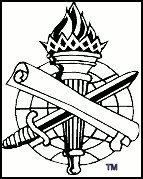 THE SPIRIT'S SWORD
"And take...the sword of the Spirit, which is the word of God" (Eph. 6:17)

published by

Mt. Baker church of Christ


Bellingham, WA
Volume III, Number 18 · June 20, 1999
Editor..................Joe R. Price
---
Visit our Web Sites:
Mt. Baker church of Christ: http://www.bibleanswer.com/mtbaker
BIBLE ANSWERS: http://www.bibleanswer.com
---
In this issue:

-- The ABC's of Anxiety (Joe R. Price)
-- Conditions vs. Merit (Larry Ray Hafley )
--Sermons:
----Where I Am, There You May Be Also (John 14:1-6)
----Are You Listening? (Proverbs 22:17-21)
--Noteworthy News: Southern Baptists urged to avoid "touchy-feely" services
---
THE ABC'S OF ANXIETY
Joe R. Price
We sin against God whenever anxiety consumes us. Anxiety is a distracting care which is the fruit of a lack of faith in God. In Matthew 6:19-34, Jesus teaches us the futility of anxiety as He emphasizes the need for greater faith in God. In his commentary on the gospel of Matthew, William Hendriksen entitles this section of scripture, "Unlimited Trust." Then, he notes what I will call the abc's of anxiety. Consider them with me in our quest to eliminate anxiety. Anxiety.....
Amounts to idolatry (Matt. 6:24). The distractions which cause anxiety are based in this world. The object of our anxiety becomes of primary importance to us. Hence, it takes the place God should have in our lives - and that is idolatry. Jesus said "ye cannot serve God and mammon." As Hendriksen noted, "attachment to mammon means detachment from God." (Commentary on Matthew, p. 343).
Blurs vision (Matt. 6:22-23). Anxiety obscures our vision. We are not able to focus on God, Christ, and heaven because we become preoccu­pied with laying up treasures on the earth (Matt. 6:19-21). Our eye is no longer single (v. 22-23), and so our faith is weakened.
Confuses values (Matt. 6:25). The anxious person is living with the wrong value system. The things which are secondary become primary, and vice versa. We must remember that food is not more important than life, that clothing is not more important than the body (v. 25). This tendency of anxiety is real! We must maintain proper values to avoid anxiety.
Defies all reason (Matt. 6:26-34). Anxiety makes us forget that we cannot add one cubit to our life. It borrows tomorrow's troubles (as if today's were not enough). And, it forgets the sovereignty of God. By refusing to have faith in the Creator who sustains the birds and the flowers, it wastes our opportunities to trust in God for everything.
Anxiety is insidious. It is an enemy of faith. Learn to trust God more. In nothing be anxious (Phil. 4:6-7).
---
CONDITIONS vs. MERIT
Larry Ray Hafley
One error that blinds many to the truth is the concept that condi­tions equal merit. If a blessing has terms or conditions that must be obeyed, it is considered as being earned, deserved, merited. But conditions do not equal merit! Our "daily bread," our food, "is the gift of God" (Eccl. 3:13; Matt. 6:11). Yet, there are conditions to be met before we receive it. Eating, drinking and enjoying the benefits of "labor" are called "the gift of God" (Eccl. 3:13; cf. 2 Thess. 3:10).
Note another example of the point above. God gave Jericho to Israel, but there were conditions attached (Josh. 6:2-5; Heb. 11:30). Israel had to be obedient in order to be blessed (Deut. 28-32; cf. Matt. 7:21-28). God said, "I have given into thine hand Jericho," yet "they took the city" (Josh. 6:2, 20). After meeting the terms, the conditions necessary to secure it, the land was not earned. Conditions do not equal merit. Years later, God said:
We have heard with our ears, O God, our fathers have told us, what work thou didst in their days, in the times of old. How thou didst drive out the heathen with thy hand, and plantedst them; how thou didst afflict the people, and cast them out. For they got not the land in possession by their own sword, neither did their own arm save them: but thy right hand, and thine arm, and the light of thy countenance, because thou hadst a favor unto them....through thee will we push down our enemies: through thy name will we tread them under that rise up against us. For I will not trust in my bow, neither shall my sword save me. But thou has saved us from our enemies (Psa. 44:1-3, 5-7).
Despite required acts of obedience, the blessings were not earned. So, too, of spiritual blessings. "Salvation is of the Lord" (Jonah 2:9); "It is the gift of God" (Eph. 2:8, 9; Rom. 6:23). Though one must believe, repent and be baptized in order to be saved (Heb. 11:6; Jno. 8:24; Mk. 16:16; Acts 2:38), these terms of pardon do not nullify grace. "Conditions equal merit" is a monstrous lie!
---
WHERE I AM, THERE YOU MAY BE ALSO
(Scripture Reading: John 14:1-6)
Do you want to be where Jesus is? (Phil. 1:21-24) To do so we must also "be where Jesus is" as we live our lives! - Jno. 14:1-6
--To be "where Christ is:"--
I. WE MUST BE IN "THE WAY" WITH CHRIST.
A. Christ Is Our Path From Earth To Heaven - Heb. 7:25; 10:19-25; Matt. 7:14; Lk. 13:24; Matt. 17:5; 28:18; Col. 3:17.
II. WE MUST BE IN "THE TRUTH" OF CHRIST.
A. Christ Has Shown Himself As "The Way" By Means Of His Revealed Truth (Word) - Jno. 1:1-3, 14; Col. 1:3-6.
B. We Can Rely That Christ's Word Is Right For Our Lives - cf. 14:2b; 2 Jno. 1-2.
III. WE MUST BE IN "THE LIFE" OF CHRIST.
A. Christ -- "The Way" & "The Truth" -- Gives Sinners Life From The Death Of Sin. - Jno. 6:63; Jno. 1:4; 8:12; 1 Jno. 1:1-4.
B. "Life In Christ" Must Impact Every Part Of Our Life - Rom. 6:1-11; 1 Tim. 6:17-19.
---
ARE YOU LISTENING?
(Scripture Reading: Proverbs 22:17-21)
Eccl. 5:1; Prov. 20:12; Matt. 13:9, 13-18 - Listening to God requires our attention & effort, respect & desire to understand. (Samuel - 1 Sam. 3:10)
Hear & Do: Exo. 15:26; Deut. 4:1; Matt. 7:24-25.
I. WE MUST LISTEN TO:
A. The Word Of God - Heb. 1:1-2; cf. Lk. 19:48; Rom. 10:17; Isa. 51:1, 4.
B. The Reproof Of Our Sin - Prov. 15:31; 25:12 (2 Tim. 3:16-17; Lk. 17:3); Prov. 10:17; 12:1; 17:10; 15:10.
C. Wise Counsel - Prov. 8:34 (2:1-2; 5:1); 18:15; 29:1.
II. THINGS WHICH KEEP US FROM LISTENING (Understanding) - Jno. 8:43.
A. Sin / Disobedience - Jno. 8:44; Matt. 7:26; Acts 7:54-58; Rom. 8:7.
B. Hard, Impenitent Heart - Matt. 13:14-16; Heb. 3:7-8, 13; Rom. 2:5-6.
C. Spiritual Shallowness (little spiritual interest) - Matt. 13:19.
D. Anger - Jas. 1:19-20.
Matt. 7:24-25 - Be wise - Listen to the words of Jesus & obey Him!!
---
Noteworthy News
(Current events in the light of Scripture)
SOUTHERN BAPTISTS URGED TO AVOID "TOUCHY-FEELY" SERVICES
By Julia Lieblich/AP Religion Writer
ATLANTA -- The president of the Southern Baptists called on members of the nation's largest Protestant denomination Tuesday to recruit in inner cities and shun "touchy-touchy feely-feely" worship and creative Biblical interpretation.
In a speech opening the denomination's annual meeting, the Rev. Paige Patterson urged Southern Baptists to pool their resources to reach out to urban areas.
Despite his call for more diversity in the church membership, Patterson made clear that he does not believe it should be accomplished with modern methods of preaching. He railed against pastors who replace the Bible with banter in their services.
"Twelve minute sermonettes generated by the 'felt needs' of an assembled cast of postmodern listeners augmented by drama and multiple repetitions of touchy-touchy, feely-feely music is the call of the hour," he said. He said Southern Baptists should be moved only by the Bible.
"For most Baptists it is settled forever -- we believe every syllable of the word of God to be absolutely true," he said. (The Detroit News, June 16, 1999, edited for length)
COMMENTARY
by: Joe R. Price
It is good to see the Southern Baptist leadership get it right about the nature of gospel preaching. We only wish they would get it right in application (i.e., water baptism, the one church, true worship, etc.). If they did, there wouldn't be anymore "Southern Baptists" - just disciples of Christ who collectively form churches of Christ (Acts 11:26; Rom. 16:16).
More and more churches of Christ have taken the bait and are now offering less and less Bible in their preaching and teaching. Some liberally-minded churches of Christ now offer Barney Fife classes ("Finding The Way Back To Mayberry" classes use old Andy Griffith shows - see www.barneyfife.com). That's not gospel preaching! (2 Tim. 4:2-4; 1 Cor. 2:1-5; 2 Cor. 2:17; 1 Thess. 2:3-6) Others are accepting positivism and doctrinal diversity rather than the "unity of the faith", so they necessarily must decrease the amount of Bible they preach lest they offend someone. That is not gospel preaching, either! (Eph. 4:3; Gal. 1:8-10; 2 Jno. 9-11)
When we speak out against such departures from the faith there are brethren who say we are "brotherhood watchdogs", meddling in the internal affairs of autonomous congregations. We are told that we should mind our own business. That kind of advice will certainly hasten the day of destruction (cf. Amos 7:10-17). Congregational autonomy was never designed by the Lord to be a safe haven for error and sin!
Did Paul keep silent when there was sin in the church at Corinth? At Thessalonica? At Philippi? Was Paul a meddler and violator of congregational autonomy when, by preaching the gospel, he rebuked brethren in these places of their sin and called upon them to repent? What about Timothy and Titus (1 Tim. 1:3; Tit. 1:5)? Did they violate the autonomy of the Ephesian and Cretan churches as they opposed error and taught truth? No! Brethren, sermonettes will not get the job done of preaching the gospel. Neither will trying to silence the mouths of preachers who still "reprove, rebuke, exhort with all longsuffering and teaching." Let's get it right!
---
The Spirit's Sword is a free, weekly publication of the Mt. Baker church of Christ, Bellingham, WA

Send all questions, comments and subscriptions to the editor at: ssword@bibleanswer.com