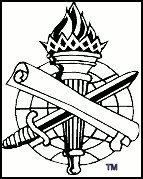 THE SPIRITíS SWORD
"And take...the sword of the Spirit, which is the word of God" (Eph. 6:17)

published by

Mt. Baker church of Christ


Bellingham, WA
Volume III, Number 19 ∑ June 27, 1999
Editor..................Joe R. Price
---
Visit our Web Sites:
Mt. Baker church of Christ: http://www.bibleanswer.com/mtbaker
BIBLE ANSWERS: http://www.bibleanswer.com
---
In this issue:

--Questions about Astrology and the Bible (Warren E. Berkley)
--Sermons:
----Now Abide Faith, Hope & Love (1 Corinthians 13:8-13)
----The Sin Of Division (1 Cor. 1:10-17)
--Noteworthy News: School Censors Graduation Speech - Salutatorian's address too religious, district says
---
QUESTIONS ABOUT ASTROLOGY & THE BIBLE
Warren E. Berkley

One of the biggest businesses in America is astrology. There are over 175,000 part-time astrologers, and 10,000 full-time. And over 2,000 newspapers carry daily horoscopes. The popularity of astrology is everywhere, with astrological signs on T-shirts, coffee cups and jewelry. Now we have those Television commercials of 1-800 and 1-900 numbers with quick astrological counsel. Something this popular naturally leads to questions. With common sense, and with faith in God's Word, there are some answers:

1. Why should the current revival of interest in the occult and astrology cause us concern?

The respectability and credibility so many people are giving to the occult and to astrology should alarm us for at least two reasons: (1) Because of what the Bible says about sorcery (Gal. 5:20 and Rev. 21:8), and (2) It is a troubling fact of history, that outbreaks of occultism frequently accompany the collapse of a civilization; one example is, the Roman Empire. [From the Seattle Daily Times, Sept. 8, 1975 - "History has shown that astrology thrives best in times of religious decline and of social unrest."]

2. What is astrology?

It operates on the premise that the destinies of nations and individuals are determined by the relative positions of the stars and planets. This information and the guidance one seeks is allegedly available through the charts drawn up by professional astrologers. [Astronomy is not the same as astrology. Astronomy is the objective, scientific study of the stars and planets, with a view toward understanding their motion and relation; NOT with a view toward their alleged influence on human conduct!]

3. Is astrology upheld by scientists?

No! In 1975, a statement endorsed by 186 prominent scientists challenged "the pretentious claims of astrological charlatans." The Associated Press report of this went on to say: "There is simply no scientific basis for astrology, which deals with the presumed influences of stars, planets and other heavenly bodies on human affairs..," (Wichita Eagle, Sept. 3, 1975).

4. But isn't it true that astrologers have made some amazing predictions that turned out to be true?

No! In May of 1974, the Reader's Digest reported on a survey of the predictions made by the three most popular British astrologers in one year. Of these three popular astrologers, the "TOP ACHIEVER" was right only 12 times out of 30. The third "seer" had only 4 correct guesses out of 30 tries. Further, some of their "visions" are only educated predictions, based on currently available data. Thus, they do not have an impressive track record.

5. Where did astrology come from?

According to the Bible, it came from the eastern, idolatrous nations. God warned His people about this influence (see Deut. 4:19; 17:2, 3, 5; 18:9-12; Isa. 2:6; 47:13, 14).

6. Are the concepts and messages of astrology cohesive and united?

Astrology is an strange, divided, "mixed bag" of conflicting messages. Check what your astrological message is for today as it reads in four or five different charts; see if you can discern a unified message.

7. What has God said about all this?

"And take heed, lest you lift your eyes to heaven, and when you see the sun, the moon, and the stars, all the host of heaven, you feel driven to worship them and serve them, which the Lord your God has given to all the peoples under the whole heaven as a heritage ... For the Lord your God is a consuming fire, a jealous God ... To you it was shown, that you might know that the Lord Himself is God; there is none other besides Him," (Deut. 4:19, 24, 35).

"You are wearied in the multitude of your counsels; let now the astrologers, the stargazers, and the monthly prognosticators stand up and save you from these things that shall come upon you. Behold, they shall be as stubble, the fire shall burn them; they shall not deliver themselves from the power of the flame; it shall not be a coal to be warmed by, nor a fire to sit before," (Isa. 47:13,14).

8. Are there New Testament passages that relate to this interest in the occult and sorcery?

Galatians 5:20 affirms that "sorcery" is a work of the flesh. The King James has the word "witchcraft," which is from the Greek, PHARMAKEIA. The word means charms, remedies, or guidance sought in drugs, incantations, star gazing and sorcery. Vines says, of PHARMAKEIA: "...primarily signified the use of medicine, drugs, spells; then, poisoning; then, sorcery ... In sorcery, the use of drugs, whether simple or potent, was generally accompanied by incantations and appeals to occult powers ..."

"But the cowardly, unbelieving, abominable, murderers, sexually immoral, sorcerers, idolaters, and all liars shall have their part in the lake which burns with fire and brimstone, which is the second death," (Rev. 21:8).

The Ephesians had been involved in things in the category of sorcery, but when they obeyed the gospel they burned their incantation books (Acts 19:18-20).

9. Is astrology a type of revelation from God?

No! "God, who at various times and in different ways spoke in time past to the fathers by the prophets, has in these last days spoken to us BY HIS SON...," (Heb. 1:1,2; see, Eph. 3:1-5; Jude 3).

10. Who must we turn to for the guidance we need?

THE LORD, who is "wonderful in counsel and excellent in guidance," (Isa. 28:29). To those involved in astrology, my admonition would be: "Behold, you are trusting in deceptive words to no avail," (Jer. 7:8).
---
NOW ABIDE FAITH, HOPE & LOVE
(Scripture Reading: 1 Corinthians 13:8-13)

This triplet serves as strong exhortation to us to remain faithful unto death & receive the crown of life (Rev. 2:10; 2 Tim. 4:7-8).

THE TRIUMPH OF FAITH, HOPE & LOVE - Rom. 5:1-5
THE ACTION & IMPACT OF FAITH, HOPE & LOVE - 1 Ths. 1:2-4
THE INFLUENCE OF FAITH, HOPE & LOVE - Col. 1:3-6
THE MOTIVATION OF FAITH, HOPE & LOVE - Heb. 10:22-25
THE REVERENCE OF FAITH, HOPE & LOVE - 1 Peter 1:17-23
THE REWARD OF FAITH, HOPE & LOVE - 1 Peter 1:3-9

-We must have faith, hope and love abiding in us! (2 Pet. 1:5-11)
---
For the full text of this sermon, visit BIBLE ANSWERS at: http://www.bibleanswer.com/division.htm

I. AN APOSTOLIC PLEA FOR UNITY IN THE MIDST OF DIVISION - 1:10-13.
A. The Authority Of Christ Demands Unity Among Saints - 1:10, 2 (Eph. 4:4-6).
B. The Welfare Of The Congregation Necessitates It - 1:11-13.
C. Christ Is Not Divided! - 1:13; Jno. 17:20-21

II. WE ARE UNITED & NAMED AFTER CHRIST BECAUSE:
A. Christ Was Crucified For Us - 1:13 (1 Cor. 15:3; Rom. 5:8; Gal. 1:4; 1 Pet. 2:24).
B. We Were Baptized Into His Name - 1:13 (Matt. 28:18-19; Acts 2:38; 1 Cor. 1:9).
C. Therefore, We Must Not Align Ourselves After Men!

III. UNITED IN PREACHING AND PRACTICE - 1:14-18.
A. Paul's Relief - 1:14-16.
B. As An Apostle, His Primary Work Was To Preach The Gospel - 1:17-18.
C. Was Paul Saying That Baptism Is Unnecessary In 1:17?

IV. WHAT WE CAN DO TO OVERCOME & AVOID DIVISION - 1 Cor. 1:10.
A. Speak The Same Thing: The Gospel of Christ - 1 Cor. 2:1-5; 4:11.
B. Have The Same Mind: The Mind of Christ - Phil. 2:1-5.
C. Have The Same Judgment: Use The Will Of Christ To Determine Right & Wrong - cf. 1 Cor. 2:14-16; Phil. 1:9-11; 2 Tim. 3:16-17.
D. "Grow Up" & Be Mature In Christ - cf. 1 Cor. 3:1-3; Eph. 4:11-16.
E. Follow The Authority Of Christ (Revealed In The Truth Of The Gospel) Rather Than Any Man - 1 Cor. 1:10; 4:6; Col. 3:17.
---
Noteworthy News
(Current events in the light of Scripture)

SCHOOL CENSORS GRADUATION SPEECH -
SALUTATORIAN'S ADDRESS TOO RELIGIOUS, DISTRICT SAYS
Stacy Finz, San Francisco Chronicle Staff Writer

Amador Valley High School officials may have won the first round yesterday when they forced a 17- year-old honor student to cut short his graduation speech, saying the message was too religious. But Nicholas Lassonde's attorney has promised to sue the Pleasanton Unified School District for violating the teenager's First Amendment rights. Lassonde, one of two salutatorians, addressed 424 graduates, their families and friends at the Alameda County Fairgrounds during Amador Valley High's graduation. But about halfway through his speech, the A-plus student and devout Christian announced to the audience that the next sequence had been censored by school officials. Students, dressed in purple caps and gowns, erupted into boos. "Unfortunately, the school district does not believe the rest of my speech is appropriate," said Lassonde, adding that scripts of the entire address were being passed out in the parking lot or were available on his website www.deadmoose.com. He said he also will read the speech in its entirety at Grace Church of Pleasanton at 10 a.m. Sunday. With that announcement, graduates and spectators cheered loudly, many rising in a standing ovation. District officials said Lassonde's speech -- which urged graduates to "seek out the Lord and let him guide you" and quoted extensively from the Bible -- violated separation of church and state. "We don't want to show disrespect for any philosophy or religion," said Jerri Long, a district spokeswoman. "We don't want anyone to feel uncomfortable. And Nick's speech crossed the line." Among the parts Lassonde was told to cut were an extensive excerpt from an Old Testament psalm, a quote saying in part "the gift of God is eternal life through Jesus Christ our Lord"; and a question by Lassonde: "Have you accepted the gift, or will you pay the ultimate price?" (Edited for length, jrp)
COMMENTARY
by: Joe R. Price
We admire this young man's willingness to speak out for his faith - more Christians should follow his example. We are in a moral and cultural battle in our country for the heart and soul of America. More importantly, we are in a life and death struggle with Satan for the souls of sinners (2 Cor. 10:3-5; Eph. 6:10-13). Shall we let men silence the message of truth because they "don't want anyone to feel uncomfortable" about their sin? (Acts 7:54-60; 24:24-25) Better to be uncomfortable now - and be led to repent of sins and obey the Lord - than to experience the agony of eternal fire! (Mk. 9:42-48; 2 Ths. 1:8-9) America is in spiritual and moral disarray. Those who would speak of God and righteousness are being silenced. Are we speaking out? Or, are we being silenced because we fear man? (Matt. 10:27-28)
---
The Spirit's Sword is a free, weekly publication of the Mt. Baker church of Christ, Bellingham, WA

Send all questions, comments and subscriptions to the editor at: ssword@bibleanswer.com