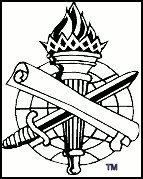 THE SPIRIT'S SWORD
"And take...the sword of the Spirit, which is the word of God" (Eph. 6:17)

published by

Mt. Baker church of Christ


Bellingham, WA
Volume III, Number 21 · July 11, 1999
Editor..................Joe R. Price
---
Visit our Web Sites:
Mt. Baker church of Christ: http://www.bibleanswer.com/mtbaker
BIBLE ANSWERS: http://www.bibleanswer.com
---
In this issue:

-- Can Christians Use Instrumental Music to Worship God (Joe R. Price)
-- My Work As An Evangelist Is... (Whit Sasser)
--Sermons:
----A Man Acquainted With Grief (Isaiah 53:1-6)
----Become Such As I Am (

Acts 26:24-32

)
--Noteworthy News: Zion Is Big Enough For Two of Us, Says Visiting Prophet
---
Can Christians Use Instrumental Music to Worship God
(as long as it is outside of the worship service)?

Joe R. Price
This week I received the following question (name withheld):
"Hello Joe. I frequently ask people about a specific belief about
instrumental music. I am a member of the church and studying to preach the gospel at this present time. I was just curious as to whether or not you feel that to use instruments outside the worship service (i.e. at home or by yourself) would be ok by the scriptures. Some say that because we are outside of the worship service that we are free to do anything along those lines. Please let me know what your ideas on the subject are."
In other words, do the scriptures allow a Christian to worship God using instrumental music as long as he/she does so outside the assembly of the saints? The simple Bible answer to this question is "no." Let us look at why that is the only scriptural answer possible.
First, the New Testament is silent on using instrumental music to worship God. It does speak of singing unto the Lord, and we all agree it is right to worship God in song (Eph. 5:19; Col. 3:16). By telling us what kind of music (vocal) He approves, the Lord has necessarily excluded what kind(s) of music He does not accept (i.e., instrumental).
Does this only apply to congregational singing (a church assembled in worship, 1 Cor. 14:26)? No, for in James 5:13 the individual saint is told to express cheerfulness by singing praises, not singing and playing. Excluding instrumental music in the worship of God is not limited to congregational worship. If a brother or sister objects, then we would kindly ask for the scripture which authorizes a Christian, outside of congregational worship, to use instrumental music in worship. (Col. 3:17; 1 Thess. 5:21-22)
If it is true that outside the assembly of the church one may use instrumental music to worship God, then what would be wrong with strumming a guitar around the campfire while young Christians sing praises to God? How could the Christian who approves the use of instrumental music in worship outside of worship services possibly object to this practice? The illustration fits the criterion offered by his line of reasoning: it is outside the worship service; such a gathering does not constitute a worship service of the church (it has been privately arranged).
We no more have the right to offer "strange" music to God as Nadab and Abihu had the right to offer "strange fire" before God (which He had not commanded, Lev. 10:1-2)!
Brethren, we must get back to a "thus saith the Lord" and not try to squeeze into legitimacy that which the Lord forbids! (Col. 3:17) Let us be content with God's ways and be true worshippers (Jno. 4:23-24).
I am grateful to this brother for his good question and interest in finding a Bible answer to every Bible question!
---
MY WORK AS AN EVANGELIST IS...

Whit Sasser
1. To be a man of God (I Timothy 6:11) - I am first and foremost, loyal to God. My allegiance is to the Lord, no matter what a man or group of men, including a congregation, may think or do (Galatians 1:10). I do not consider myself a "church of Christ" preacher.
2. Full time (Acts 20:20) - I am available 24 hours a day to assist anyone, both publicly and privately. Jesus said that the field is the world, therefore my scope of labor may take me many different places, at many different times.
3. To hold forth the pattern of sound words (II Timothy 1:13) - There will be no new gospel from me. I preach the old story unapologetically.
4. To declare the whole counsel of God (Acts 20:27) - I intend to withhold nothing profitable to you and preach all of God's Bible on any given subject. There will be no taboo subjects, no gag orders enforced, no testing the wind to see if something is favorable, in season or out (II Tim. 4:2-5), before preaching on my part. And I trust you respect me for that. On the other hand, I do not use the pulpit to promote my private opinions or "hobby-ride" a subject. In the long run I hope that a good balance of spiritual food is provided.
5. To set in order the things that are lacking (Titus 1:5) - What that is may change with the passing of time and with persons growing, but I see this as a God-given responsibility.
6. To be an example (I Timothy 4:12) - I hope I will exemplify to the believers what a Christian can and should be. And this to my neighbor also. I am not infallible, of course.
7. To be a Bible student (I Timothy 4:13,15) - I hope my Bible study can benefit you, too.
8. To be an evangelist (II Timothy 4:5) - An evangelist is a "gospelizer" nor a personal work expert with some magic plan for increasing numbers at a congregation. Increase is the Lord's area (I Corinthians 3:7). Noah preached for over 100 years with no visible results (assuming his family was already faithful). Was he therefore a failure? Of course not! We may become preoccupied with increases in numbers due to the pride of having a large group or the embarrassment of being small, more so than simply loving souls that are lost. I will not resort to carnal methods, human wisdom, "bait and switch" techniques, or any other man-made thing to accomplish what the gospel may not be doing for someone. Paul said he was not ashamed of the gospel, for it is the power of God unto salvation (Romans 1:16). To that I say, "Amen".
9. An impartial person (I Timothy 5:21) - I will try to be non-prejudiced and show no partiality or favoritism in my dealings with anyone.
10. To be gentle with all (II Timothy 2:24-26) - The Scriptures do not permit me to exert pressure on anyone to do anything the Lord commands them to do. Not that I would want to or even could, but I must not even consider it. God being my helper, I will humbly and gently encourage all to do the Lord's will.
Additional Passages: I Timothy 1:3-4; 4:6; II Tim. 2:2, 14-16; Titus 1:12-14; 2:1, 7-8, 15; 3:1-2, 8.
Conclusion: I thank you for allowing me the privilege of teaching the Bible among you.
---
A MAN ACQUAINTED WITH GRIEF
(Scripture Reading: Isaiah 53:1-6)
-Jesus was acquainted with grief:
I. FROM THE HARDSHIPS OF LIFE - Matt. 8:18-20.
A. He Lived A Poor And Grueling Life - cf. Lk. 8:1-3; 9:58.
-Lessons: Sacrifice (Matt. 8:19-20); Gratitude (Eph. 5:20); Understand (Eccl. 7:14).
II. FROM HIS FAMILY - Jno. 7:4-5.
A. His Brothers Rejected Him During Life.
-Lessons: Matt. 10:36f; Eph. 5:22, 25, 28.
III. FROM HIS FRIENDS.
A. His Closest Companions Brought Him Grief: Jno. 13:18, 21, 27 (Psa. 55:12-14);
Jno. 13:36-38 (Lk. 22:60-61); 16:32 (Matt. 26:56).
-Lessons: Strengthen faith (Matt. 10:22); be true friend (Prv. 17:17; 18:24).
IV. FOR DOING GOOD - Jno. 5:15-16.
A. Rather Than Praised, He Was Persecuted.
-Lessons: Mistreatment will come (2 Tim. 3:12); Blessed (Matt. 5:10-11);
Rejoice (Matt. 5:12).
V. FROM ENDURING TEMPTATIONS - Heb. 2:18.
A. Jesus' Temptations Were A Source Of Grief - cf. Heb. 4:15; Lk. 22:28.
-Lessons: Heb. 2:18; 4:16.
VI. IN HIS DEATH - Isa. 53:3-6, 10.
A. He Endured A Cruel Death For Us - Matt. 27: 27-31; Jno. 19:30.
-Lessons: Rom. 6:3; Die - Rom. 6:2, 4; Die to self - Gal. 2:20.
---
BECOME SUCH AS I AM
(Scripture Reading: Acts 26:24-32)
I. HE WAS FREE FROM THE BONDAGE OF SIN.
A. cf. Agrippa & Company - Jno. 8:34-36; 2 Pet. 2:19; Rom. 6:16-18.
B. cf. Paul - 1 Tim. 1:12-16; Acts 9:6; 22:16.
II. HE WAS FREE FROM THE MISTAKES OF THE PAST.
A. Paul's Past Was Filled With Sin - Acts 26:9-11; 2 Cor. 5:17.
B. How Are You Dealing With Your Past Mis­takes? - cf. Phil. 3:13-14
III. HE WAS FREE FROM RITUALISM & CEREMONIAL­ISM - Gal. 4:8-12.
A. Religious Ritualism Was Never An End In Itself - Hosea 6:6; Amos 5:21-24; Isa. 1:10-20; Psa. 51:16-17.
B. Man Offers Many Self-Made Religious Cere­monies To God.
IV. HE WAS FREE FROM THE LOVE OF THE WORLD.
A. This Had Not Always Been So - Phil. 3:4-7; Gal. 6:14.
B. Some Only Half-Heartedly Refrain From The World, Never Glorying In The Cross - cf. Exo. 16:3; Lk. 9:62; 1 Jno. 2:15-17.
V. HE WAS FREE FROM VACILLATION.
A. A Lack Of Steadfastness Did Not Charact­erize Paul - Phil. 3:14; 2 Tim. 4:7; 2 Pet. 3:17-18; 1 Cor. 15:58.
---
Noteworthy News
(Current events in the light of Scripture)
ZION IS BIG ENOUGH FOR TWO OF US, SAYS VISITING PROPHET
BY BOB MIMS
THE SALT LAKE TRIBUNE
Yes, Ted J. Hanson calmly tells you, not only is he a modern-day prophet, but he is coming to Salt Lake City with a word or two from the Lord.
Hanson, the 43-year-old founder and pastor of the Abundant Life Church in Bellingham, Wash., is aware that Utah's capital city already has a long-established tradition of resident prophets.
However, he won't challenge the spiritual bona fides of LDS Church President Gordon B. Hinckley, the latest in a succession stretching back 169 years to church founder Joseph Smith to wear the mantle of "prophet, seer and revelator."
Instead, Hanson says he and Hinckley are different kinds of prophets -- and there is room in Zion for both.
"[Hinckley] likely claims to be a prophet under the Old Covenant, Old Testament. An Old Covenant prophet heard the word of the Lord and told the people what God said," said Hanson, a keynote speaker at the Worldwide Gospel Church Ministries' (charismatic Pentecostals, jrp) annual Holy Convocation this week.
"I'm a New Covenant prophet. A New Covenant prophet hears the word of the Lord and brings people where they can hear the same thing he has heard. That happens through a personal relationship with Jesus Christ."
"The highest form of communication is the Holy Spirit speaking to human heart," he said.
He acknowledged there are not a few who claim prophetic mantles, in some cases predicting a doomsday or other event, only to leave followers disappointed.
As for Hanson, he has not and will not be predicting dates for the Second Coming or other apocalyptic events, saying those who do show their lack of scriptural knowledge and expose themselves as frauds.
Determining a prophet's credentials is not as difficult as it might seem. A true prophet, Hanson said, "always points listeners toward Christ, to loving God more . . . and loving your neighbor as yourself."
(The Salt Lake Tribune, Saturday, July 3, 1999)
COMMENTARY
by: Joe R. Price
I confess my ignorance! I was unaware we had a prophet among us....right here in Bellingham! I didn't know Ten Hanson, Abundant Life Church, Bellingham, is a prophet of God! The Bible didn't tell me so...but Ten Hanson does!
Hanson is right about one thing - it is not difficult to determine a prophet's credentials. Israel was told to test the prophets based upon whether their words came to pass. If they didn't, they were not from God and Israel was not to fear them (Deut. 18:20-22). We should not fear Ten Hanson as a prophet from God, either.
There is no "room in Zion" for Hanson, Hinckley, or any other alleged modern-day prophet: Prophecy has ceased! (1 Cor. 13:8-13) Many false prophets are in the world, and we know them by their fruits (1 Jno. 4:1; Matt. 7:15-23).
Hanson says the Holy Spirit speaks to the human heart. Well, not through Hanson or any other supposed miraculous method! The Spirit of God speaks to all men by means of the gospel of Christ which He revealed, inspired and confirmed (Jno. 16:8-13; Mk. 16:17-20; 1 Cor. 2:1-5, 10-13; Heb. 2:3-4).
By the way: if Hanson thinks there is "room in Zion" for himself and Hinckley as prophets, which is really speaking by the Holy Spirit?? Mormons and Pentecostals certainly do not speak the same thing! They both speak by an "unholy" spirit! Do not be afraid of them! (Deut. 18:22)
---
The Spirit's Sword is a free, weekly publication of the Mt. Baker church of Christ, Bellingham, WA

Send all questions, comments and subscriptions to the editor at: ssword@bibleanswer.com