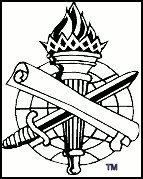 THE SPIRITíS SWORD
"And take...the sword of the Spirit, which is the word of God" (Eph. 6:17)

published by

Mt. Baker church of Christ


Bellingham, WA
Volume III, Number 25 ∑ August 08, 1999
Editor..................Joe R. Price
---
Visit our Web Sites:
Mt. Baker church of Christ: http://www.bibleanswer.com/mtbaker
BIBLE ANSWERS: http://www.bibleanswer.com
---
In this issue:

--By Faith Abel Offered (Jeff Herrin) (A series on Hebrews 11: Part 1)
--How Well Do You Know Your Bible?
--Sermons:
----Identifying the People Of God
----Growing a Great Church
---
[A Series on Hebrews 11 (Part 1)]

BY FAITH ABEL OFFERED
Jeff Herrin

As we consider the many Old Testament characters which are mentioned in Hebrews 11, we see a variety of accomplishments attributed to their faith. Faith prepares us for a variety of circumstances in life.

We know very little about Abel, but we see his faith in an offering he brought to God. Because of his faith, "Abel offered to God a better sacrifice than Cain" (Heb. 11:4). He wasn't competing with Cain, but offering to God. The brothers' sacrifices differed because of a difference in their faith.

We should recognize that it is possible to make what appears to be a fine offering in the absence of faith. In I Samuel 13, King Saul made such an offering. It is likely the animals Saul offered were flawless, but his offering demonstrated his doubt in God, rather than his faith. Nevertheless, it seems that Malachi (Mal. 1:7-8) addressed a problem which is more commonplace in the church today. In his day a lack of faith could be seen in the polluted bread and blind animals which were offered to God. When Christians aren't prepared for Bible class, don't put their heart into the singing, are always too busy to do anything for anyone else, and grudgingly give of their means, they make a stingy offering to God. We need to follow the example of Abel, not Saul or those who were rebuked by Malachi. Abel had a better perspective (Heb. 11:2, 6). In his offering we see a wonderful faith.

As Christians, we have offerings to make to God. The quality of our offerings is often a reflection of the quality of our faith. We are to offer thanksgiving, perform good works, and share with others (Heb. 13:15-16). Abel offered his best to God (Gen. 4:4). How about our thankfulness, kindness, and generosity? If your offering could stand improvement, don't neglect the building up of your faith (Rom. 10:16). It is the best thing you can do to better your offering to God.
---
HOW WELL DO YOU KNOW YOUR BIBLE?

The following was passed on to me. It illustrates several worthwhile lessons. Like trusting what men say instead of checking the Bible for ourselves. And then there is the lesson of studying the Bible within its context. And don't forget about "rightly dividing the word of truth" (2 Tim. 2:15)! (Be advised, some of the terms and concepts mentioned herein are not scriptural, i.e., "pastorate" and "committee of Deacons," etc.)

A young man was being interviewed for his first pastorate by a committee of Deacons. "Do you know the Bible?" asked the chairman of the board. "Yes," replied the young man. "Which part do you know the best?" asked the chairman. "The New Testament," he answered. "Then tell us the story of the Prodigal Son."

"O.K. There was a man of the Pharisees named NICODEMUS...and he went down from Jerusalem to JERICHO by NIGHT...and he fell upon STONY GROUND and the THORNS choked him half to death...

The next morning Solomon and his wife GOMORRAH came by and carried him down to the ARK for MOSES to take care of him...

But, as he was going through the EASTERN GATE into the ARK, he caught his HAIR in a LIMB and he hung there for 40 days and 40 nights and he afterward HUNGERED and the RAVENS came and fed him...

The next day the three WISE MEN came and carried him down to the BOAT DOCK and he caught a ship to NINEVEH...

And when he got to NINEVEH, he saw DELILAH sitting on the wall...and he said, "CHUNK HER DOWN BOYS!" and they said "How many times shall we CHUNK HER DOWN? Till 7 times 7? and he said "Ney, but 70 times 7.

And they CHUNKED her down 490 times and she BURST asunder in their midst. And they picked up 12 baskets of the FRAGMENTS...and in the RESURRECTION, whose wife shall she be?"

And the chairman of the committee said, "Men, I think we ought to call him. He may be young, but he DOES know his Bible!"
---
IDENTIFYING THE PEOPLE OF GOD
(Scripture Reading: Ezekiel 37:24-28)

-God's people are identifiable - Matt. 5:16; 1 Pet. 2:9-10; Jno. 8:31.

I. WE GENERALLY (& CORRECTLY) IDENTIFY THE CHURCH BY:
A. Terms Of Admission (Acts 2:37-41, 47): H-B-R-C-B.
B. Name Of The Church (Matt. 16:18; Rom. 16:16): church of Christ.
C. Items Of Worship (Jno. 4:24): L.S.-Prayer-Sing-Give-Preach.
D. Organization Of The Church (Phil. 1:1; Acts 14:23): Local congreg.
E. Work Of The Church (Acts 6:2-4): Evangelize, edify, limited benev.
* We can be doing all of this & still not be God's people!!

II. TWO CHARACTERISTICS JESUS USED TO IDENTIFY HIS PEOPLE:
A. God's People Love One Another - Jno. 13:34-35 ("by this... - v. 35); Gal. 5:13;
Rom. 12:9-10; 1 Pet. 4:8; 1 Jno. 3:16-19; 1 Jno. 4:7-11.
*To be God's people we must love one another! Col. 3:12-14

B. God's People Work - Jno. 15:7-8; Rom. 7:4; Jno. 15:4; 9:4; Matt. 9:38;
2 Tim. 2:20-21, 15; Eph. 4:16; 2 Cor. 8:1-5 (Matt. 25:14-15).
*To be God's people we must work the works of God (bear fruit)!
-God's people do not come in, sit down, go out & do nothing! Rom. 12:11
-God's people do not leave for others the work they can do themselves! Gal. 6:9-10
-God's people dutifully serve the Lord's wishes...always! Lk. 17:7-10
---
GROWING A GREAT CHURCH
(Scripture Reading: Matthew 22:34-40)

"A GREAT COMMITMENT TO THE GREAT COMMANDMENT
AND THE GREAT COMMISSION WILL GROW A GREAT CHURCH."

I. A GREAT COMMITMENT: ALL YOUR BEING - Matt. 22:37.
A. All Your Heart, Soul & Mind - Rom. 12:1-2.
B. Total Commitment - Lk. 9:23, 62; Gal. 2:20.

II. THE GREAT COMMANDMENT - Matt. 22:37-40.
A. First, Love The Lord Your God - cf. Jno. 14:15, 21-24; 1 Jno. 2:5; 5:3.
B. Second, Love Your Neighbor As Yourself - Matt. 22:39; 1 Jno. 5:1-2; Gal. 5:13-15.

III. A GREAT COMMISSION - Matt. 28:19-20; Mk. 16:15-16.
A. A Great Reach: "Go into all the world" (All are lost! - Rom. 3:23).
B. A Great Message: "Teach/preach...the gospel" - Rom. 1:16; 1 Cor. 1:18.
C. A Great Result: "Saved / disciples" - cf. Lk. 19:10 (1 Cor. 3:6)

IV. THE RESULT: GROWTH OF A GREAT CHURCH - Acts 5:12-14.
A. Great Faith Toward God - Acts 2:42.
B. Great Unity With Each Other - Acts 4:32, 34-35.
C. Great Maturity In Living- Acts 8:4; Eph. 4:11-16.
---
The Spirit's Sword is a free, weekly publication of the Mt. Baker church of Christ, Bellingham, WA

Send all questions, comments and subscriptions to the editor at: ssword@bibleanswer.com