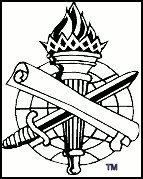 THE SPIRITíS SWORD
"And take...the sword of the Spirit, which is the word of God" (Eph. 6:17)

published by

Mt. Baker church of Christ


Bellingham, WA
Volume III, Number 27 ∑ August 22, 1999
Editor..................Joe R. Price
---
Visit our Web Sites:
Mt. Baker church of Christ: http://www.bibleanswer.com/mtbaker
BIBLE ANSWERS: http://www.bibleanswer.com
---
In this issue:

--Letter To The Editor
--By Faith Enoch Was Taken Up (Jeff Herrin) (A series on Hebrews 11: Part 3)
--Sermons:
----Five Wonderful Things
----Keeping The Church Pure
--Noteworthy News: Lutheran Bishops Vote To Unite With Episcopalians
---
LETTER TO THE EDITOR
August 17, 1999

Letters to the Editor
The Bellingham Herald
P. O. Box 1277
Bellingham, WA 98227

Dear Editor,

Your article describing "Mormons on a Mission" (Sunday, Aug. 15, C1) reminded me of the years I lived in Utah. The dedication of Mormon missionaries is impressive.

Since facts do not disparage but enlighten (your publication guidelines rightly prohibit disparaging another's religion), please allow these facts to enlighten your readers about the article's statement that "The Church of Jesus Christ of Latter-day Saints is Christian,...." The facts are these:

1) The LDS Church believes that God was not always God - he was once a man before he became God (Joseph Smith, Jr., History of the Church, VI:305). Christianity teaches that God has always been God. (Psalm 90:2)

2) The LDS Church believes that God is an exalted man of flesh and bones (Ibid.; Doctrine & Covenants 130:22; 131:7-8). Christianity teaches that God is not man. (Num. 23:19; Isa. 43:10; 44:6)

3) The LDS Church believes there are many gods over many worlds and that male Mormons may progress to godhood (Joseph Smith, Jr., History of the Church, VI:474-475). Christianity teaches there is one God over all and that man will never be God.

The facts are clear. Mormonism is not Christian.

Sincerely,

Joe R. Price
---
-A Series on Hebrews 11 (Part 3)-

BY FAITH ENOCH WAS TAKEN UP
Jeff Herrin

Why was Enoch taken up? Why not Abraham, Moses, or David? We know very little about Enoch. I would hesitate to say that Enoch's ascension in any way proved he was superior to other men and women of great faith in the Bible.

Through Enoch God taught a great lesson at the beginning of human history. In Adam and Eve we see the penalty of sin. Enoch shows us that God continues to hold life and death in His hands and can suspend the sentence of death. The Almighty is not rendered helpless by sin and death.

God has also shown us who He will deliver from death in Enoch. He chose the faithful man who walked with Him. Enoch was close to God. We cannot walk with God by accident. Enoch deliberately chose to walk with God. In Enoch, "He has shown you, O man, what is good; And what does the LORD require of you But to do justly, to love mercy, And to walk humbly with your God?" (Micah 6:8).

We need to strive to live each moment of our lives in fellowship with God (I Jn. 1:7). Furthermore, we should make an effort to set aside some private moments to draw closer to God through prayer and meditation on His word. By walking with God, Enoch blazed a trail for us to follow. If we follow his example we too can be taken up. "For the Lord Himself will descend from heaven with a shout, with the voice of an archangel, and with the trumpet of God. And the dead in Christ will rise first. Then we who are alive and remain shall be caught up together with them in the clouds to meet the Lord in the air. And thus we shall always be with the Lord" (I Th. 4:16-17).
---
For the full text of this sermon, visit BIBLE ANSWERS at: http://www.bibleanswer.com/5things.htm
FIVE WONDERFUL THINGS
(Scripture Reading: John 5:24-30)

I. WONDERFUL PRIVILEGE: HEARING THE WORD OF GOD.
A. Our Access To God's Word Should Cause Faith & Gratitude - 5:24.
B. Contemplate What We Have In The Word Of God - Heb. 4:12; 1 Pet. 1:23; Psa. 119:104-105; Jno. 6:44-45; Acts 3:22-23!

II. WONDERFUL PROVIDER: GOD THE FATHER - Eph. 2:4-5.
A. God's Love Is Wonderful -- Sent His Son (Jno. 3:16) - Jno. 5:26, 27; Rom. 5:8. -2 Cor. 9:15 - Thanks be to God! Acknowledge His provisions by our faith!

III. WONDERFUL POSSESSION: ETERNAL LIFE.
A. Spiritual Life Is A Present Reality For The Christian - Jno. 5:24; 1 Jno. 5:11-12.
B. Eternal Life Is Also Our Hope For The Future - Mk. 10:28-30; Rom. 2:6-7; 1 Pet. 1:3-5, 9; Rom. 6:22.

IV. WONDERFUL PROMISE: NO CONDEMNATION.
A. The Believer's Security Is Guaranteed - Rom. 8:1; (Jno. 12:42-43).
B. The Believer's Security Is Conditional - Jno. 10:27-28 (Heb. 3:12-13); 5:24; 1 Tim. 1:19-20; 2 Tim. 2:17-18; 4:7-8.

V. WONDERFUL PASSAGE: FROM DEATH INTO LIFE.
A. He Who Hears & Believes Receives Spiritual Life - Jno. 5:24, 25; Eph. 2:1, 5; Rom. 6:4; Titus 3:5.
B. If We Reject God's Word & Faith In God We Remain Dead In Sin -- Lost!
---
For the full text of this sermon, visit BIBLE ANSWERS at: http://www.bibleanswer.com/churpure.htm

KEEPING THE CHURCH PURE
(Scripture Reading: Eph. 5:25-29)

1. The church is to maintain its purity & holiness (Tit. 2:11-14; Jas. 1:27; 1 Pet. 1:15-16).
2. A pure church will be delivered up to God!!

I. PURITY OF DOCTRINE MUST BE PREACHED.
A. God's Word Is Pure - Psa. 119:140. Truth purifies when obeyed - Eph. 5:26; Jno. 15:1-3; 17:17 (1 Pet. 1:22).
B. Truth's Power To Purify Is Jeopardized By Error - 2 Cor. 2:17; 2 Tim. 4:3-4.
C. We Must Guard & Maintain The Purity Of God's Doctrine - Jude 3; 1 Tim. 6:3; 2 Tim. 1:13; 2 Jno. 9.

II. PURE LIVES MUST BE LIVED.
A. The Church Is Not Pure Unless The Lives Of Every Christian Is Pure - Rev. 3:4.
-Pure in heart (2 Tim. 2:22); Pure in speech (Jas. 1:26); Pure in deed (2 Cor. 7:1).
B. Purity Of Life Is Constantly Threatened - Heb. 2:2-3; 1 Jno. 2:15; 1 Cor. 15:33.
C. Christians Must Maintain Purity Of Life - 1 Jno. 3:9 (Psa. 119:11); 1 Jno. 3:2-3.

III. PURE LOVE MUST BE PRACTICED.
A. Christian Love Is A Tremendous Responsibility - Matt. 22:37; Jno. 13:34.
B. Pure Love Is Always In Danger - 1 Jno. 3:17-18; Gal. 6:2; Eph. 5:2; Rom. 12:9-10.
C. Pure Love Is Learned & Developed - Jno. 14:15.
---
Noteworthy News
(Current events in the light of Scripture)

LUTHERAN BISHOPS VOTE TO UNITE WITH EPISCOPALIANS
By Hanna Rosin
Washington Post Staff Writer
Friday, August 20, 1999; Page A01

Following three days of tempestuous debate, U.S. Lutheran leaders yesterday passed a historic union with Episcopalians, enabling the two churches to recognize each other's members and sacraments and making their clergy essentially interchangeable.

Sixty-nine percent of the 1,033 voting bishops -- slightly more than the required two-thirds -- consented to the union, after intense lobbying on both sides at the biennial Lutheran convention in Denver. The agreement advances the widely held Christian goal of breaking down barriers between different denominations and uniting in a common church.

The union will take effect following approval by the Episcopalians, who are scheduled to meet next July and who have already approved an earlier draft of the document.

Supporters of the union were elated for reasons both idealistic and practical: in part because Christians took a big step toward fulfilling Jesus's vision in John 17 that his followers "may be one," and in part because two mainstream Protestant denominations that have watched their numbers dwindle over the last 30 years are now, while remaining distinct, united into a fellowship 8 million strong.

But others are dubious. "Ecumenism is self-defeating," said Randall Balmer, professor of American religion at Columbia University and an Episcopalian who opposed the agreement with the Lutherans. "For better or for worse, the most successful religious movements have been exclusive. By dissolving any historical, doctrinal difference, they're creating a mainline Protestant mush which means nothing."

COMMENTARY
Joe R. Price

What do you get when you cross the Lutheran Church and the Episcopal Church? Another denomination - not the church which is found in the Bible! (Matt. 16:18; Acts 20:28; Eph. 1:21-23; 4:4; 5:23) Jesus's prayer for unity did not involve joining denominations to get another denomination! (Jno. 17:21) (When the ingredients are wrong, the result will be wrong, too.)

The only way we will ever have Bible unity is to come together upon Bible truth (Eph. 4:1-6). Every creed and every sinful deed must be put away, with every human innovation.

If denominationalism is acceptable to Christ, then unions such as this one are unnecessary. If such unions are to be preferred over denominations, then why will this union allow these two denominations to continue to exist with their own separate names, clergy and sacraments? Ecumenism is not Bible unity. It is the will and wisdom of men, not Christ. (1 Cor. 1:10)
---
The Spirit's Sword is a free, weekly publication of the Mt. Baker church of Christ, Bellingham, WA

Send all questions, comments and subscriptions to the editor at: ssword@bibleanswer.com