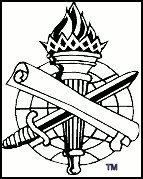 THE SPIRITíS SWORD
"And take...the sword of the Spirit, which is the word of God" (Eph. 6:17)

published by

Mt. Baker church of Christ


Bellingham, WA
Volume III, Number 30 ∑ September 12, 1999
Editor..................Joe R. Price
---
Visit our Web Sites:
Mt. Baker church of Christ: http://www.bibleanswer.com/mtbaker
BIBLE ANSWERS: http://www.bibleanswer.com
---
In this issue:

-- By Faith Abraham Lived As An Alien (Jeff Herrin) -- A series on Hebrews 11: Part 6
-- The Fruit Of The Spirit Is Goodness (Kent E. Heaton Sr.)
--Sermons:
----Here Am I, Send Me!
----When We Come Together (1 Cor. 11:17-34)
--Noteworthy News: Bush Lists Donors On Web Site
---
BY FAITH ABRAHAM LIVED AS AN ALIEN A Series on Hebrews 11 (Part 6)

Jeff Herrin

This is one of the most demanding aspects of faith. Jesus told his disciples, "If you were of the world, the world would love its own. Yet because you are not of the world, but I chose you out of the world, therefore the world hates you" (Jn. 15:9). Many people want to belong to the world in a way that Christianity will not allow. They either reject the gospel, or struggle to live the Christian life with divided loyalties. Jesus warned, "No one can serve two masters; for either he will hate the one and love the other, or else he will be loyal to the one and despise the other. You cannot serve God and mammon" (Mt. 6:24).

Abraham left his homeland and family to live in the land of the Canaanites. He treated them with respect they came to highly esteem his integrity (Gen. 23:6); nevertheless, he never completely fit into Canaanite society. There was something special about Abraham that set him apart from the surrounding inhabitants of the land. He was the friend of God (II Chron. 20:7).

God offers something very special to us, but we will have to resign ourselves to being outsiders to the sinful practices of the world in order to receive it. We are foreigners in this world and our citizenship is in heaven alone (Phil. 3:20). Dual-citizenship is not an option.

The benefits of being citizens of heaven are tremendous. Paul tells us, "God has said: 'I will dwell in them And walk among them. I will be their God, And they shall be My people. Therefore Come out from among them And be separate, says the Lord. Do not touch what is unclean, And I will receive you. I will be a Father to you, And you shall be My sons and daughters, Says the LORD Almighty'" (II Cor. 6:16-18).
---
THE FRUIT OF THE SPIRIT IS GOODNESS

Kent E. Heaton Sr.

The gospel of Jesus Christ has a changing effect upon those who are molded by it. In baptism, the Holy Spirit is given as a gift to bless and secure the hearts of those cleansed by the blood of Christ. (Acts 2:38,39) The apostle Paul recounts the blessings of the Spirit in Galatians 5 as the "fruit of the Spirit is love, joy, peace, long-suffering, kindness, goodness, faithfulness, gentleness, self-control. Against such there is no law." Here is the character of all those who call upon the name of Jesus Christ. The new creation is formed in obedience - "Therefore, if anyone is in Christ, he is a new creation; old things have passed away; behold, all things have become new." (2 Corinthians 5:17)

The character of "goodness" is included in the fruit of the Spirit. This grace (among so many) is needed in our day and time so badly. We now hear of "road rage" and a trip to the mall or store can evidence the type of anger and mistrust that people have for one another. Even within the body of Christ, feelings of hostility exist. Paul was dealing with these same issues in his time and how much more do we find those answers for us today.

"For you, brethren, have been called to liberty; only do not use liberty as an opportunity for the flesh, but through love serve one another. For all the law is fulfilled in one word, even in this: You shall love your neighbor as yourself. But if you bite and devour one another, beware lest you be consumed by one another! I say then: Walk in the Spirit, and you shall not fulfill the lust of the flesh." (Galatians 5:13-16)

Goodness is based upon the love we have for one another. The core of this disposition is our desire to serve one another. When we fail to learn goodness we become as animals and bite and devour one another. The answer is to walk in the Spirit and not fulfill the desires of Satan. Goodness is the disposition to be a good person filled with the heart of humility. The spirit of the child of child is tempered with mildness and desirous of doing good for all men.

The hands are not clinched in anger but open with benevolence and acts of kindness. The heart is not closed in hatred and distrust but sympathy and love. The mind is not seeking the evil in others but seeks the good in others. The Spirit desires that we be filled with goodness in our hearts, our minds and our actions.

This type of disposition would take away the need to gossip and murmur. Goodness dispels hatred and selfish ambition. Through the action of goodness fornication, adultery, uncleanness and licentiousness will be removed. Instead of outbursts of wrath there will be outbursts of joy and happiness from the hearts of the man or woman filled with goodness. Goodness fights against the works of the flesh. "Against such there is no law." (Galatians 5:23) Goodness is powerful!

Goodness cannot come from man but must come from the Spirit. The fruit of the Spirit is the product of what the Spirit is presenting in my life. I can only bear the fruit of goodness if I am walking in the Spirit. "For those who live according to the flesh set their minds on the things of the flesh, but those who live according to the Spirit, the things of the Spirit." (Romans 8:5) The closer I come to God, the more in His likeness I become. "But as He who called you is holy, you also be holy in all your conduct, because it is written, 'Be holy, for I am holy.'" (1 Peter 1:15,16) From this holiness I learn the lessons of goodness.

"Now I myself am confident concerning you, my brethren, that you also are full of goodness, filled with all knowledge, able also to admonish one another." (Romans 15:14) Amen.
---
HERE AM I, SEND ME!
(Scripture Reading: Isaiah 6:1-8)

I. THREE MEN CALLED BY GOD.
A. Jonah: "Here am I, I'm not going" - Jonah 1:1-3.
B. Moses: "Here am I, send Aaron" - Exo. 3:10.
C. Isaiah: "Here am I, send me" - Isaiah 6:1-8.

II. GOD CALLING YET...SHALL I NOT HEAR?
A. The Call To Be Saints - 1 Cor. 1:2 (9); 1 Pet. 1:15-16.
B. The Call To Service In The Church - Rom. 12:3-8; 1 Pet. 4:7-11.
C. The Call Of Evangelism - Mk. 16:15; Acts 16:9-10; Rom. 10:12-15.
---
For the complete text of the following sermon, visit BIBLE ANSWERS at: http://www.bibleanswer.com/1co11_17.htm

WHEN WE COME TOGETHER
(Scripture Reading: 1 Cor. 11:17-34)

1. 1 Cor. 11:17-34 - Godly attitudes & conduct in their assemblies were in shambles. The Holy Spirit directed stern rebuke & correction of their sin.
2. The problem(s) in Corinth; why we come together & how to properly do our work, what is not in the text, the effects of & the remedy for their sin.

I. OUR COMING TOGETHER IS TO PARTICIPATE IN & ACCOMPLISH SPIRITUAL SERVICE UNTO GOD.
A. Context: The Assembly Of The Saints - 11:17, 18, 20, 33, 34.

II. TWO PROBLEMS IN CORINTH ARE DISCUSSED HERE:
A. "First Of All": Division Among Them Due To Unloving Attitudes - 11:18, 21.
B. Second: Perversion Of The Lord's Supper - 11:20-21.

III. PROPERLY PARTAKE OF THE LORD'S SUPPER - 11:23-32.
A. The Eating Which Occurs When We "Come Together" Was Instituted By The Lord - 11:23-26 (Matt. 26:26-28).
B. The Obligations Of Those Who Eat The Lord's Supper - 11:27-32.

IV. THE SOLUTION FOR FACTIOUS, FLESHLY EMPHASIS WHEN BRETHREN "COME TOGETHER" - 11:33-34.
A. First: Cease Every Divisive Attitude And Action & Practice Brotherly Love - v. 33; Rom. 12:9-10.
B. Second: Cease Eating Meals When You "Come Together" - v. 22, 34.

V. WHAT IS NOT MENTIONED IN 1 CORINTHIANS 11:17-34:
-A "love feast" or "fellowship meal."
-Authority to "come together" for a "shared meal."
-A "shared meal" which was eaten outside the worship assembly, yet not eaten "at home."
-Church kitchens, fellowship halls, pot-luck dinners, eating in the basement after services, etc.

Conclusion
Adding "shared meals" to 1 Cor. 11 is adding to the silence of God's word! - Rev. 22:18
---
Noteworthy News
(Current events in the light of Scripture)

BUSH LISTS DONORS ON WEB SITE
By Wayne Slater / The Dallas Morning News

AUSTIN - Gov. George W. Bush, who says he supports quick disclosure of campaign contributors, began a daily updated report Thursday of donors on his Internet Web site.

"I have always supported rapid public disclosure of campaign contributions as a healthy campaign-finance reform," said Mr. Bush, the Republican presidential front-runner.

He is reporting donations to his campaign through Aug. 26, and the posting will be updated daily as new contributions are received.

The initial posting Thursday on the Bush Web site - www.georgewbush.com - shows the campaign had collected $49.3 million through Aug. 26.

Mr. Bush is the first presidential contender to release the names of his donors in advance of federally required reporting periods. The next finance reports are due in October.

"By daily posting an updated list of contributors on my Web site, Americans will be able to look for themselves to find out who is helping to fund my campaign," Mr. Bush said.

COMMENTARY
Joe R. Price

That's a lot of money! I suspect it takes several full-time staffers to keep and update a list of this kind.

The Bible teaches us that everything we possess in this life, ultimately, is not ours. We have it and use it for a short time, and then it becomes the property of someone else. We sell it, pass it on as an inheritance, give it away, or it becomes worthless over time. Finally, we die, and leave it all behind (Eccl. 2:10-11; 5:13-17; Lk. 12:13-21; 1 Tim. 6:6-10).

What if we were required to disclose how we spend our money? Are we using the blessings we have from God to support the work of the local church (1 Cor. 16:1-2)? Are we spending wisely to provide the necessities of life for our families (1 Tim. 5:8)? Or, are we buying and selling for the sole purpose of indulging ourselves (Matt. 6:19-21)? Are we trusting in God, or the almighty dollar (Matt. 6:24-34; 1 Tim. 6:17-19)?

On the day of judgment we will be required to make a full disclosure of how we used our material goods (2 Cor. 5:10). Let us be good stewards of what God has placed in our hands, thereby "storing up for (ourselves) a good foundation for the time to come, that (we) may lay hold on eternal life" (1 Tim. 6:19).
---
The Spirit's Sword is a free, weekly publication of the Mt. Baker church of Christ, Bellingham, WA

Send all questions, comments and subscriptions to the editor at: ssword@bibleanswer.com