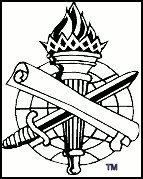 THE SPIRITíS SWORD
"And take...the sword of the Spirit, which is the word of God" (Eph. 6:17)

published by

Mt. Baker church of Christ


Bellingham, WA
Volume III, Number 37 ∑ October 31, 1999
Editor..................Joe R. Price
---
Visit our Web Sites:
Mt. Baker church of Christ: http://www.bibleanswer.com/mtbaker
BIBLE ANSWERS: http://www.bibleanswer.com
---
In this issue:

-- By Faith Moses Kept The Passover (Jeff Herrin) -- A series on Hebrews 11: Part 13
-- Doing The Really Hard Things (Greg Gwin)
-- Brief Exhortations (David Riggs)
--Sermons:
----Judging Jesus (John 7:24)
----Judging Jesus (John 7:24)
--Noteworthy News: UT's $3,500 mascot costume stolen
---
BY FAITH MOSES KEPT THE PASSOVER A Series on Hebrews 11 (Part 13)

Jeff Herrin

Prior to the final plague, God delivered a grave warning to Moses. Like Noah, Moses learned that a terrible judgment was coming and God offered but a single way of escape. "By faith he kept the Passover and the sprinkling of blood, lest he who destroyed the firstborn should touch them" (Heb. 11:28).

The peril of this destroyer was unexpected and unpredictable. The Israelites had opportunity to prepare, but there was nothing outside of the word of God to suggest any urgency in preparing. No remarkable storm clouds appeared to herald the coming destruction. Today God's word warns us to prepare for the judgment. Hearing this word can produce the faith to save our souls (Rm. 10:17), but many people look to their homes and checkbooks to forecast their daily activities. It took faith to get the Israelites to act and we must have the same faith to act today.

Moses believed God's warning concerning the death of the firstborn and as a result he instituted the Passover. A frantic effort to teach the Israelites and prepare the required feast ensued. Many lives were spared by Moses' efforts at this time. Surely there is a lesson here for us if we believe God's word. When the lepers discovered the food of Syria as Samaria starved, they recognized their responsibility saying, "We are not doing right. This day is a day of good news, and we remain silent. If we wait until morning light, some punishment will come upon us" (II Kgs. 7:9). They had discovered a way of salvation and there was no time to be wasted in sharing the news. Paul said, "I am a debtor both to Greeks and to barbarians, both to wise and to unwise" (Rm. 1:14). Moses owed the Israelites the Passover, the lepers owed the Israelites the food, and we owe people the gospel.

Finally, it took faith to implement the strange plan of the Passover. The peril wasn't obvious and, furthermore, what could putting blood on your door posts and eating a feast do to stop a plague anyway? It was a strange plan for salvation. It is only with hindsight that we can see how it was symbolic of the salvation we attain by the sacrifice of the Lamb of God who is our Passover today. God's requirements may be difficult to understand. We may think we have a better way, but God's word kept the Israelites from being destroyed in Moses' day and it continues to provide the only shelter from the perils of sin.
---
DOING THE REALLY HARD THINGS

Greg Gwin

There are some difficult things that God commands us to do. It's hard, for example, to go to a brother or sister who has sinned, look them in the eye, and tell them that they must repent. It would be much easier to simply "look the other way", but God says we must go to them (Luke 17:3). It's hard to approach a weak Christian, point out their serious neglect of duty, and urge them to turn back to God. It would be easier to just "let it slide", but God says we must speak to them (Gal. 6:1). It's hard to finally withdraw yourself from a disciple who has sinned and refuses to repent. It would be easier to ignore the situation and act as though nothing had happened, but God says such action must be taken (1 Tim. 6:3-5). To all of you who obediently do these difficult things, we express our thanks and admiration. You are truly "the salt of the earth" and "the light of the world" (Matt. 5:13-16).

Now, may we say a word to those of you who might be on the receiving end of such actions? We hope that you understand that your brothers and sisters take no delight in doing such things. It gives them no perverse sense of pleasure. There is no morbid gratification that comes from this. Surely you can see that it is truly difficult. Your fellow Christians can think of a thousand things they would rather be doing.

There is absolutely no enjoyment in this. But they do it anyway, because they know two things: 1) God commands them to do so, and 2) It is in your best interest. Please try to understand this, and if it becomes necessary for someone to come to you - in a conscientious effort to serve God and you - please respect them for it. Respect them, appreciate them, and love them for their deep concern for your soul. They are doing one of the really hard things that at God calls upon His people to do.
---
BRIEF EXHORTATIONS

David Riggs

"Pride goes before destruction, and a haughty spirit before a fall." (Prov. 16:18)

While campaigning for the presidency in August 1928, Herbert Hoover said, "We are nearer to the final triumph over poverty than ever before in the history of any land. The poorhouse is vanishing from among us. We have not yet reached the goal, but we shall soon be in sight of the day when poverty will be banished from this nation." Americans found Hoover's words highly gratifying, and he was elected by a landslide. Less than a year later, however, the stock market crashed, beginning the Great Depression.
---
---
For the complete text of the following sermon, visit BIBLE ANSWERS at: http://www.bibleanswer.com/judgjesu.htm

JUDGING JESUS
(Scripture Reading: John 7:24)

1. Greatest religious question every man must answer is "Who Is Jesus?"
2. Jno. 7:24 - Jesus invites righteous judgment of Himself (use His words and works - 7:50-51).

I. HIS IDENTITY: WHO WAS HE?
A. He Claimed To Be God - Jno. 5:17-18; 8:58; 10:30-36.
B. What People Said (Say) About Him - Jno. 7:12ff (Matt. 16:13-16).
1. v. 12 - Good man (cf. Good moral teacher - Moral man doesn't lie!).
2. v. 12 - Leads astray.
3. v. 20 - Have a demon (Deluded, deranged, visions of grandeur).
4. v. 31 - Believed (Untested - Matt. 27:20-22) - "the prophet", Christ (7:40, 26-27, 41-42).

II. HOW WILL WE JUDGE WHO HE WAS (IS)? - 7:24.
A. His Teachings - Jno. 7:14-18.
-His claims: To speak from God (7:15-18), from above (Jno. 8:23-24), sinless (Jno. 8:46), rise from dead (Matt. 16:21; Jno. 11:25), the way, truth life, light (Jno. 14:6; 8:12), all should love/obey Him (Matt. 10:37; Lk. 6:46; Jno. 14:15).
B. His Works - Jno. 7:19-23.
1. What do His works say about Him?
-That He is the Christ, the Son of the living God! - Jno. 11:47; 10:37-38 (20:30-31).
---
Noteworthy News
(Current events in the light of Scripture)

UT'S $3,500 MASCOT COSTUME STOLEN
Copyright © 1999 Nando Media
Copyright © 1999 Associated Press

KNOXVILLE, Tenn. (October 7, 1999 9:50 a.m. EDT http://www.nandotimes.com) - Smokey, the University of Tennessee's 6 1/2-foot-tall bluetick hound mascot costume, is missing.

Adam DeVault, who for four years has pranced, danced and flipped along the sidelines in the $3,500 outfit, discovered the costume stolen from his apartment just hours after the Tennessee-Auburn football game Saturday. "It's really made me sick," said DeVault, a 23-year-old graduate student.

The costume was the only thing missing, he said. The thief apparently entered through an unlocked balcony door sometime between midnight and 1 a.m.

Susie Gorman-Aierstok, who oversees the cheerleaders, dance team and Tennessee Hostess program, said she didn't want to say anything about the disappearance of the 12-year-old outfit until now.

"We were afraid that if it got out, they would just throw it away," she said. Now she's publicly pleading for the costume's return, and promising not to bring charges against whoever brings Smokey home.


COMMENTARY
Joe R. Price

Every football team should be so lucky as to have bluetick hound dog for a mascot! By all means, bring Smokey home (no offense intended to University of Tennessee students or fans)!

Could be it be that you, although a Christian, are walking through life wearing a costume? Are you pretending to be something or somebody you are not? If so, you need to repent of the sin of hypocrisy and live a genuine life, not a deceptive one (1 Pet. 2:1-2; Col. 3:5-11).

It has been said that character is who we are when nobody is watching. But we should never forget: God is always watching! (Heb. 4:13) Let us live holy lives which are genuine, not feigned.
---
The Spirit's Sword is a free, weekly publication of the Mt. Baker church of Christ, Bellingham, WA

Send all questions, comments and subscriptions to the editor at: ssword@bibleanswer.com