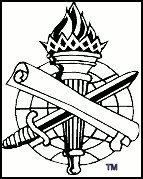 THE SPIRITíS SWORD
"And take...the sword of the Spirit, which is the word of God" (Eph. 6:17)

published by

Mt. Baker church of Christ


Bellingham, WA
Volume III, Number 40 ∑ November 21, 1999
Editor..................Joe R. Price
---
Visit our Web Sites:
Mt. Baker church of Christ: http://www.bibleanswer.com/mtbaker
BIBLE ANSWERS: http://www.bibleanswer.com
---
In this issue:

-- By Faith Rahab Did Not Perish (Jeff Herrin) -- A series on Hebrews 11:Part 16
-- The Power To Forgive Sins
--Sermons:
----Psalms 119: The Divine Will
--Fundamentals of the Faith: What Must I Do To Be Saved?
---
BY FAITH RAHAB DID NOT PERISH A Series on Hebrews 11 (Part 16)

Jeff Herrin
The last person discussed in detail by the Hebrew writer in Hebrews 11 was a Gentile. This woman was a harlot in Jericho, yet she was hospitable to the spies and hid them from their enemies. This example served to remind the Jews of a great theme of the gospel; "By faith the harlot Rahab did not perish with those who did not believe" (Heb. 11:31). There is not partiality in the kingdom of heaven. As Jesus said, "For God so loved the world that He gave His only begotten Son, that whoever believes in Him should not perish but have everlasting life" (Jn. 3:16).

Long before the cross, this "sinner" became a believer and did not perish. Jesus presented the Pharisees with three parables in Luke 15 to convince them that God truly desires the salvation of sinners. They needed to learn the lesson of Rahab. Moreover, what did the salvation of Rahab say about Gentiles in the first century who believed the gospel? Surely if she wassaved by faith, they could be saved by faith.

But what does it say about people of different races, vocations, and customs who believe today? I have heard people complain about those from other ethnic groups of "white peoples church". Can that be the Lords church? Jesus said, "I tell you, no; but unless you repent you will all likewise perish" (Lk. 13:3). We are all sinners in need of Gods grace to be saved. Read Hebrews 11:31. It puts race, our previous manner of life, and faith into the proper perspective. Faith can supersede all.

What else do we learn from Hebrews 11:31? "By faith the harlot Rahab did not perish with those who did not believe, when she had received the spies with peace." Israel was indebted to Rahab. If this woman received the spies with peace, how should they have received the Gentiles who believed the gospel? Paul remembered, "Now when Peter had come to Antioch, I withstood him to his face, because he was to be blamed; for before certain men came from James, he would eat with the Gentiles; but when they came, he withdrew and separated himself, fearing those who were of the circumcision" (Gal. 2:11-12). Peter needed to correct his behavior. He had failed to receive those whom God had received.

Be careful to receive those whom God has received. Don't just suffer their name be put on the directory, but treat them as brothers and sisters in the Lord. Follow the example of Rahab. Live a life of faith and receive the brethren with peace.
---
The Power To Forgive Sins

Joe R. Price
Here is recent Bible question which was submitted to the BIBLE ANSWERS web site and the answer we sent back. (If you have access to the internet we hope you will visit the BIBLE ANSWERS web site at www.bibleanswer.com for more Bible study material.)

"In this verse Jesus talks to the disciples about forgiving sins. Does this verse mean to say that 1) the disciples had the power to forgive sins, or 2) we have the power to forgive sins?"

Due to the nature of Jesus' words and actions on this occasion, I conclude that it is the apostles who are termed "disciples" in John 20:19-23.

Here, Jesus is symbolically commissioning His apostles to go into all the world and preach the gospel. He had used similar language before His death (Jno. 16:7-15). Now, as the Father had sent the Son into the world (with a word and a mission, Jno. 12:49-50), He is now sending His apostles into the world (with the Holy Spirit inspired word of the gospel). At His ascension, Jesus will again restate this "commission" - Matt. 28:18-20.

When the apostles received the Holy Spirit they were empowered to preach the saving gospel (Acts 1:8; 2:1-4). It is God who ultimately forgives sins (cf. Mk. 2:6). God has chosen to do so through the convicting and converting power of the gospel (Jno. 16:8-13; Rom. 1:16-17; Acts 2:37-38, 41; 3:22-26).

So, John 20:22-23 is emphasizing the effect of the Holy Spirit inspired word - the gospel - which the apostles would preach to the world. Through their message sins would be forgiven or retained (by God), depending upon the men's reaction to the gospel of Christ.

For our sins to be forgiven today, we must believe and obey the gospel preached by the apostles of Christ (Acts 2:40-41; 2 Thess. 2:13-15).
---
For the complete text of the following sermon, visit BIBLE ANSWERS at: http://www.bibleanswer.com/worldly.htm

Psalms 119: The Divine Will
(Scripture Reading: Psalm 119:1-8)

Psa. 119 is "a manual for meditation & personal improvement." It honors
God's will in relation to human character and conduct by using poetic
technique and synonyms of God's will.
1. v. 1-8 - Divine Blessings.
2. v. 9-16 - Protection Against Sin.
3. v. 17-24 - Fullness of Life.
4. v. 25-32 - Strength in Sorrows & Trials.
5. v. 33-40 - Establishes Fear of God. (Prov. 1:7)
6. v. 41-48 - Salvation. According to word (1 Tim. 2:4); Answer (1 Pet. 3:15).
7. v. 49-56 - Grants Hope. Life is a pilgrimage (1 Pet. 2:11-12).
8. v. 57-64 - God's Provisions & Care. Sustained by His word (Jno. 6:63).
9. v. 65-72 - Develops Character (2 Pet. 1:4; Phil. 1:9-10).
10. v. 73-80 - Separates Reverent From Proud. Influence of humility (Matt. 5:13-16).
11. v. 81-88 - Enables Endurance When Persecuted (Matt. 5:11-12).
12. v. 89-96 - Service To God (1 Cor. 7:23).
13. v. 97-104 - Wisdom To Avoid Sin (cf. Rom. 7:7).
14. v. 105-112 - Light (Jno. 8:12).
15. v. 113-120 - Security (Eph. 6:13-17).
16. v. 121-128 - Supreme Standard of Authority (Col. 3:17).
17. v. 129-136 - Satisfies the Soul (Matt. 5:6).
18. v. 137-144 - Reveals the Nature of God (1 Pet. 1:15-16).
19. v. 145-152 - God is Near. Confident hope (Heb. 13:5-6).
20. v. 153-160 - Deliverance (Psa. 22:19-24).
21. v. 161-168 - Incites Praise of God (Rev. 19:1-2).
22. v. 169-176 - God's Helping Hand to Man (2 Tim. 3:16-17).
---
Fundamentals of the Faith:

What Must I Do To Be Saved?

Man's most essential need is the salvation of his soul from sin, since one's soul is his most valuable possession (Matthew 16:26).

The all important question, "What must I do to be saved?" is asked three times in the New Testament (Acts 2:37; 9:6; 16:30).

The Bible answer is clear and compelling. Open God's word to discover how to be saved. Then, obey the word of God and be saved from your sins.

WHAT IS SIN AND ITS EFFECT?
-Violation of God's law - 1 John 3:4; 5:17; James 4:17.
-Separates man from God - Isaiah 59:1-2.
-Causes spiritual death - Romans 3:23; 6:23.

SALVATION FROM SIN IS AVAILABLE TO ALL PEOPLE - Acts 10:34-35; Romans
1:16-17; 10:11-13.

WHAT GOD HAS DONE FOR OUR SALVATION:
-Loved us even in our sin against Him - John 3:16.
-Sent His Son, Jesus Christ, to die for us - Romans 5:6-9.
-This is God's grace toward mankind - Ephesians 2:1-8.

WHAT MAN MUST DO IN ORDER TO BE SAVED FROM SIN:
-HEAR the gospel of Christ - Mark 16:15; John 6:44-45; Romans 10:17.
-BELIEVE:
1) In God - Hebrews 11:6.
2) The gospel (good news) of Christ - Mark 16:16; John 8:24; Acts 16:30-31.
-REPENT of sins - Luke 13:3-5; Acts 2:38; 17:30; Romans 2:4.
-CONFESS faith in Christ - Matthew 10:32-33; Romans 10:9-10.
-BE BAPTIZED - Mark 16:16; Acts 2:28; 22:16; Galatians 3:27; 1 Peter 3:21.

WHAT HAPPENS THEN?
-Sins are removed, washed away - Acts 2:38; 1 Peter 3:21.
-One becomes a Christian and is added to the church - Acts 11:26; 2:47.

WHAT IS YOUR RESPONSIBILITY AS A CHRISTIAN?
-Live faithfully to Christ's teachings - Matthew 7:21-23; Romans 6:17-18; 12:1-2; Revelation 2:10.

Both God and man have a part in man's salvation from sin (Ephesians 2:8-10;
Matthew 7:24-27). God has done His part. He is ready to save you. Now, it is up to you to obey Him in faith to be saved from your sins.

---
The Spirit's Sword is a free, weekly publication of the Mt. Baker church of Christ, Bellingham, WA
Send all questions, comments and subscriptions to the editor at: ssword@bibleanswer.com