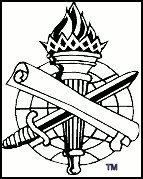 THE SPIRITíS SWORD
"And take...the sword of the Spirit, which is the word of God" (Eph. 6:17)

published by

Mt. Baker church of Christ


Bellingham, WA
1860 Mt. Baker HWY
Bellingham, WA 98226

Volume III, Number 44 ∑ January 02, 2000
Editor..................Joe R. Price
---
Visit our Web Sites:
Mt. Baker church of Christ: http://www.bibleanswer.com/mtbaker
BIBLE ANSWERS: http://www.bibleanswer.com
---
In this issue:

It's Catching!
Too Late
Sermons:
Are You "Y2K" Ready?
Not Even Mentioned Among You (Eph. 5:1-14)
---
IT'S CATCHING!
Joe R. Price

All of us have experienced "catching" something from our kids, our neighbors or our fellow workers. The flu, running noses, sore throats and more -- all are examples of things contagious.

Spiritually speaking, there are a number of things which are also "catching." Some, we must avoid. Others, we should want to catch.

WE SHOULD WANT TO "CATCH".....

1. A GOOD INFLUENCE. A good influence is only obtained through hard work (Phil. 2:12-16). But, we are often helped in this effort by the good influences of others. "Even so let your light shine before men; that they may see your good works, and glorify your Father who is in heaven." (Matt. 5:16)

2. GODLY COMMUNICATION. Our speech is very often patterned after what we hear. Children learn good or bad speech by what they hear from their parents and playmates. "Let no corrupt speech proceed out of your mouth.... edifying as the need may be, that it may give grace to them that hear." (Eph. 4:29)

3. ZEAL. Like fire catches the dry blades of grass, turning the mountainside into an inferno, our zeal for the Lord's work can help others become "fired up" for Him. "...in diligence not slothful; fervent in spirit; serving the Lord." (Rom. 12:11)

WE MUST BECOME IMMUNE TO.....

1. GOSSIP. Like a cancer, gossip grows until it hurts many innocent souls. Remember, it takes a listener to make a gossip! "Who shall dwell in Your holy hill?...He who does not backbite with his tongue...." (Psa. 15:1-3)

2. ENVY. How do you feel and react over the good fortunes of another person? We should "rejoice with them that rejoice" (Rom. 12:15). However, envy looks at the advantages of others with "an evil eye" (Mark 7:22) of discontent and resentment. Envy is infectious -- it likes company!

3. WORLDLINESS. The enticements of this world will one day pass away (1 Jno. 2:17). Therefore, we must "deny...worldly lusts" (Titus 2:12) and do God's will in order to "abide forever" (1 Jno. 2:17).

---
TOO LATE
Author Unknown

An elderly carpenter was ready to retire. He told his employer-contractor of his plans to leave the house-building business and live a more leisurely life with his wife enjoying his extended family. He would miss the paycheck, but he needed to retire. They could get by. The contractor was sorry to see his good worker go and asked if he could build just one more house as a personal favor. The carpenter said yes, but in time it was easy to see that his heart was not in his work. He resorted to shoddy workmanship and used inferior materials. It was an unfortunate way to end a dedicated career.

When the carpenter finished his work the employer came to inspect the house. He handed the front-door key to the carpenter. "This is your house," he said, "my gift to you." The carpenter was shocked! What a shame! If he had only known he was building his own house, he would have done it all so differently. So it is with us. We build our lives, a day at a time, often putting less than our best into the building. Then with a shock we realize we have to live in the house we have built. If we could do it over, we'd do it much differently. But we cannot go back. You are the carpenter. Each day you hammer a nail, place a board, Or erect a wall. "Life is a do-it-yourself project," someone has said. Your attitudes and the choices you make today build the "house" you live in tomorrow.

Build wisely!
---
For the complete text of the following sermon, visit BIBLE ANSWERS at: http://www.bibleanswer.com/ly2kready.htm

ARE YOU "Y2K" READY?
(Scripture Reading: 1 Thess. 5:1-11)

I. THE YEAR 2 KISS - Romans 16:16.
A. Greet Brethren (1 Cor. 16:20; 1 Pet. 5:14; cf. 2 Tim. 1:16).
B. Greet Strangers (Heb. 13:2; Matt. 25:35).

II. THE YEAR 2 KNOCK - Matthew 7:7.
A. At Christ's Door To Be Saved (Jno. 10:9; Acts 4:12; 2:37-38).
B. At Our Neighbor's Door To Teach The Gospel (Mk. 16:15; Rom. 10:14).

III. THE YEAR 2 KNOW...
A. God (Acts 17:22-24; 1 Cor. 15:34; 1 Ths. 4:5; 2 Ths. 1:8).
B. The Love Of Christ (Eph. 3: 17-19; 1 Jno. 4:7-9; Jno. 14:15).
C. The Truth (Jno. 8:31-32; 17:17; 1 Ths. 4:2).
D. How To Live Holy Lives (1 Ths. 4:4-7; Rom. 6:19).

IV. THE YEAR 2 KNEEL...
A. Before Christ:
-In Petition, Prayer & Praise (Mk. 1:40; Lk. 5:8; Eph. 3:14; Matt. 28:9; Heb. 10:24-25) - Matt. 6:33.
B. Before Each Other:
-In Service (Jno. 13:12-17; Gal. 6:1-2; Rom. 15:32; Lk. 6:37-38).
---
For the complete text of the following sermon, visit BIBLE ANSWERS at: http://www.bibleanswer.com/eph5114.htm
NOT EVEN MENTIONED AMONG YOU
(Scripture: Ephesians 5:1-14)

I. WHO?
A. Sons of God (5:1); Gal. 3:26-27 -- Saints (5:3); 1 Cor. 1:3; 1 Ths. 4:3.
B. Sons of Disobedience (5:5); Eph. 2:1-3 -- Sinners (5:5); 1 Jno. 3:4; Phil. 3:17-19.

II. TRAITS?
A. Self Sacrifice - Rom. 12:1. Imitate God/Christ (5:1), Light in the Lord (5:8); Fruit of the Spirit (5:9).
B. Not: Self Indulgence - Serve Satan (2:1-2); Darkness (5:8, 11); Unfruitful (5:11).

III. SPECIFIC CONDUCT?
A. Love (Eph. 5:2); Give Thanks (Eph. 5:4).
B. Love's Perversion (Eph. 5:3-4) - (Fornication, uncleanness, covetousness, filthiness, foolish talking, course jesting).

IV. RESULT?
A. Inheritance - Eph. 5:5.
B. Wrath - Eph. 5:6.

V. WARNINGS:
A. Do Not Be Deceived (Eph. 5:6): Sin will be punished by God!
B. Do Not Be Partakers (Eph. 5:7, 11): We have nothing in common!
---
The Spirit's Sword is a free, weekly publication of the Mt. Baker church of Christ, Bellingham, WA
Send all questions, comments and subscriptions to the editor at: ssword@bibleanswer.com