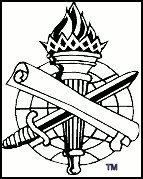 THE SPIRITíS SWORD
"And take...the sword of the Spirit, which is the word of God" (Eph. 6:17)

published by

Mt. Baker church of Christ


Bellingham, WA
1860 Mt. Baker HWY
Bellingham, WA 98226

Volume III, Number 46 ∑ January 16, 2000
Editor..................Joe R. Price
---
Visit our Web Sites:
Mt. Baker church of Christ: http://www.bibleanswer.com/mtbaker
BIBLE ANSWERS: http://www.bibleanswer.com
---
In this issue:

"Spiritualizing" Baptism
How Are You Doing? (Jim Sasser)
Sermons:
The Public Confession of Sin
The Power of Forgiveness
Noteworthy News: Marriage Rate Dropping In NYC
---
"SPIRITUALIZING" BAPTISM
Joe R. Price

There are many good people in the religious community who do not believe that water baptism has been commanded by Jesus as necessary for salvation from sins. That is obvious. And, it is upsetting because there are so many New Testament passages which plainly speak to its necessity: Mark 16:16; Acts 2:37-38, 41; 8:35-38; 10:47-48; 16:15; 16:30-34; 22:16; Rom. 6:3-4; 1 Pet. 3:21, and others.

So, what do these sincerely mistaken folks do about all of these passages which teach the essential nature of baptism? Although they pronounce their allegiance to the Bible as God's word, every one of their replies to its teaching on water baptism is a rejection of it. We strongly urge our religious friends to accept the Bible teaching on the subject and not the reasoning and wisdom of man (1 Cor. 1:21).

Some of the things men say to resist and reject the necessity of water baptism are:

1) "Well, I was baptized when I was a baby." By this they refer to the practice of sprinkling. The NT always presents the one to be baptized as a believer, not an infant who is without mental and moral capacity (Mk. 16:16; Acts 2:37-38). Sprinkling is not baptism, for the word itself means to dip, to plunge, to immerse. The practice of sprinkling as a form of baptism did not begin in NT times.

2) "The passages which talk about baptism are really describing an internal, spiritual process, the baptism or work of the Holy Spirit upon the heart of the sinner - not actual water baptism." One problem with this explanation is, of course, that water is prominent in the baptism which is commanded by the apostles of Christ. The Ethiopian and Philip came upon water and the man knew he needed to be baptized in it (Acts 8:36-38). Peter commanded water baptism to Cornelius and his house (Acts 10:47-48). Saul arose and was baptized to "wash away his sins" (Acts 22:16). God uses water baptism to "save us" (1 Pet. 3:20-21). The proper element of baptism is water. We cannot "spiritualize" it away to escape its essentiality.

3) "The purpose of water baptism is not important." The apostle Peter said it is "unto the remission of your sins" in Acts 2:38 -- that's important! Ananias said it will "wash away your sins" in Acts 22:16 -- that's important! Jesus said it needed to be "saved" in Mark 16:16 -- that's important! Why we are baptized in water is just as important as whether we have been baptized in water.

4) "Water baptism is important to obey Jesus but not to be saved." The problem with that analysis is that the scriptures say it is necessary for our salvation (Mk. 16:16; Acts 2:38; 22:16; 1 Pet. 3:21). When we love Jesus we will obey Him, understanding that He will save those who obey Him (Jno. 14:15; Heb. 5:9).

5) "All this discussion about water baptism is nit-picking. We should focus on the grace of God and the faith of man as in Romans 5:1-11 or Ephesians 2:8-9." When we plead for the necessity of water baptism we are focusing on the grace of God and the faith of man. The sinner is baptized into the death of Jesus (Rom. 6:3). By this action of faith the sinner obtains the grace of God -- the blood of Jesus washes away his sins (Acts 22:16). God's mercy and grace saves us when we obtain the "washing of regeneration" which is accomplished in water baptism (Titus 3:4-5; Eph. 5:26).
---
HOW ARE YOU DOING?
(please read 2 Corinthians 13:5 & Romans 12:3-8)

-A LIST OF GOOD THINGS THAT I DO THAT ARE HELPING TO UPBUILD MYSELF, THE CHURCH, AND MY FELLOWMEN.

1. I am faithful to be at all the services of the church.
2. I take active part in study and worship.
3. I visit the sick, the needy, and others.
4. I live a clean life in my everyday living.
5. I tell others about our services and encourage them to come.
6. I tell others about the Gospel of Christ and its power to save.
7. I try to keep our meeting place clean and as presentable as
possible.
8. I do not tell things nor accept things told by others without due
investigation of the truthfulness of such.
9. When I see a brother in a fault, whether it be the preacher or an elder
or any other brother, I go to him and to him only about his fault.
10. I pray to God without ceasing on behalf of myself and my brethren.


-THINGS THAT I DO THAT ARE DETRIMENTAL TO THE CAUSE OF CHRIST AND TO MYSELF.

1. I am not faithful in my attendance at the services of the Lord.
2. I never study or take part even when I attend.
3. I am factious and a dissenter.
4. I never visit the sick or needy.
5. I don't always watch what I say and where I go.
6. I have habits, or they have me, that harm my body and do no good for
anyone.
7. I gossip and like to listen to gossip.
8. I very seldom talk to anyone about the Bible, the church, or his soul.
9. I really have not learned how to pray.
l0. I live and dress in a way that is not becoming to a Christian.

-Jim Sasser, Garyslist
---
For the complete text of the following sermon, visit BIBLE ANSWERS at: http://www.bibleanswer.com/lconfess_sin.htm

THE PUBLIC CONFESSION OF SIN
(Scripture Reading: Psalm 32)

Confess (HOMOLOGEO) - "lit., to speak the same thing, to assent, accord, agree with," to declare or admit.

I. TO WHOM? I MUST CONFESS MY SINS:
A. To God - 1 Jno. 1:9; Psa. 51:4; Acts 8:22.
B. To The One(s) I Have Sinned Against - Jas. 5:16; Matt. 5:24; Eph. 5:31-32; Col. 3:13.
C. To Those Who Know About My Sin - Jas. 5:16; 2 Cor. 2:5-8.

II. WHY? I MUST CONFESS MY SINS:
A. To Be Forgiven & To Restore Fellowship W/ God - Psa. 51:1-3; 1 Jno. 1:9; Isa. 59:2.
B. To Restore Fellowship With My Brethren - cf. Eph. 5:11.
C. To Restore My Honor Before Men - cf. Matt. 5:14; 1 Pet. 2:11-12; 2 Cor. 2:6-8.
D. The Public Confession Of Sins Is:
1. Not a sign of weakness.
2. Not an occasion for brethren to think less of the one who confesses sin.
3. Not a punishment or doing "penance" for one's sins.
4. Not accepted by God if we continue in our sin.
5. Not driven by truth and not emotion (Acts 2:36-38).

III. WHAT? IN ORDER TO CONFESS MY SINS I MUST HAVE:
A. A Proper Heart - Lk. 18:13; Psa. 38:18.
B. A Hatred & Repudiation Of Sin - Prov. 28:13; 2 Cor. 7:10-11.
C. Faith In God's Promise To Forgive Me - 1 Jno. 1:9.
---
For the complete text of the following sermon, visit BIBLE ANSWERS at: http://www.bibleanswer.com/forgivenesspower.htm
THE POWER OF FORGIVENESS
(Scripture Reading: Matt. 18:21-35)

1. God's forgiveness our pattern for forgiveness - Eph. 4:32; Col. 3:12-13.
2. Forgive - "to send forth, send away...(n)... a dismissal, release" (Vine); remit.

I. THE POWER TO FORGIVE:
A. Comes From Our Own Forgiveness - Lk. 6:36; 7:36-47; Matt. 18:21-35; 5:7; 6:14-15.
B. Comes From The Power Of Love -Col. 3:13-14; 1 Jno. 4:10-11; 1 Pet. 4:8; 1 Cor. 13:4-8.

II. HEALING POWER OF/IN FORGIVENESS (Jas. 5:16).
A. Power To Restore The Soul From Sin - Isa. 59:1-2, 12-13; 1 Jno. 1:9; Psa. 51:1-4.
B. Power To Restore The Mind From The Guilt & Pain Of Sin - Psa. 32; 51:8, 10-12.
C. Power To Restore Relationships - Lk. 15:18-24; Matt. 18:15; Lk. 17:3-4; Eph. 4:31-32.

III. SUMMARY: CHARACTERISTICS OF FORGIVENESS - Matt. 18:21-35.
A. No Limits - v. 21-22.
B. As God Forgives - v. 23-27 (completely, immediately, with finality).
C. With Humility - v. 28-30.
D. With Mercy & Compassion - v. 31-34.
E. From The Heart - v. 35 (genuine).
---
Noteworthy News
(Current events in the light of Scripture)

REPORT: MARRIAGE RATE DROPPING IN NYC

NEW YORK (AP) -- Wedded bliss? Not in this city. The number of new marriages in the city is at its lowest point since the 1970s because of a decline in the number of people in their twenties, an end to the taboo on living together outside of wedlock and financial incentives that can make it more appealing to stay single, The New York Times reported Sunday. "I will never be married," said Ben Speth, 36, who lives in Brooklyn with his girlfriend. "I don't need the state's imprimatur. It is enough for me to love and be loved." Although the city has long been a haven for singles, the decline in marriage rates appears to mirror a national trend. "The baby boomers basically have all had their initial marriage by now," Tom Smith, who runs the National Opinion Research Center at the University of Chicago, told the Times. "And we have a relatively small pool of people in the prime ready-to-get-married age now." That age is generally around 25. Those in their mid- to late 20s are
underrepresented in the general population, since the number of births in the United States declined 16 percent between 1965 and 1975. In the last several years, city marriage rates have been at the lowest levels since the late 1970s. In 1999, the marriage rate in New York was 7.6 per 1,000 people, down from 9.1 per 1,000 in 1997. Marriage rates are also dropping nationally. In 1998, 8.3 per 1,000 Americans married, the lowest rate since 1958. -(The Detroit News, January 10, 2000)

COMMENTARY
Joe R. Price

There is no question about it: marriage is under attack in our society. The decline in marriages is not entirely due to population adjustments. After all, the population of our country has increased over the past 30 years. As noted above, most no longer regard living together as wrong. Fornication is okay in men's eyes as long as the couple is "in love." Such reasoning of man leads to death (Prov. 14:12).

While government legitimizes marriage from a legal standpoint (property, marital, parental rights, etc.), it is God, through the word of Jesus Christ, who validates marriage (Matt. 19:4-6). Because He instituted marriage for mankind, God's will is final in telling us what marriage is, whether it is important, and who can marry with God's approval (Heb. 13:4).

We must work hard to continue to respect marriage as God wants it to be respected.
---
The Spirit's Sword is a free, weekly publication of the Mt. Baker church of Christ, Bellingham, WA
Send all questions, comments and subscriptions to the editor at: ssword@bibleanswer.com