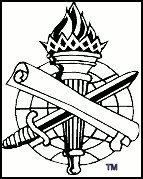 THE SPIRITíS SWORD
"And take...the sword of the Spirit, which is the word of God" (Eph. 6:17)

published by

Mt. Baker church of Christ


Bellingham, WA
1860 Mt. Baker HWY
Bellingham, WA 98226

Volume III, Number 47 ∑ January 23, 2000
Editor..................Joe R. Price
---
Visit our Web Sites:
Mt. Baker church of Christ: http://www.bibleanswer.com/mtbaker
BIBLE ANSWERS: http://www.bibleanswer.com
---
In this issue:

--What Must I Do To Be Saved?
--No Excuse Sunday
--Sermons:
----Learning Lessons
----Noah And You
--Noteworthy News: Web Site Invites Sinners to Confess Online
---
WHAT MUST I DO TO BE SAVED?
Joe R. Price

Man's most essential need is the salvation of his soul from sin, since one's soul is his most valuable possession (Matthew 16:26).

The all important question, "What must I do to be saved?" is asked three times in the New Testament (Acts 2:37; 9:6; 16:30).

The Bible answer is clear and compelling. Open God's word to discover how to be saved. Then, obey the word of God and be saved from your sins.

WHAT IS SIN AND ITS EFFECT?
-Violation of God's law - 1 John 3:4; 5:17; James 4:17.
-Separates man from God - Isaiah 59:1-2.
-Causes spiritual death - Romans 3:23; 6:23.

SALVATION FROM SIN IS AVAILABLE TO ALL PEOPLE - Acts 10:34-35; Romans 1:16-17; 10:11-13.

WHAT GOD HAS DONE FOR OUR SALVATION:
-Loved us even in our sin against Him - John 3:16.
-Sent His Son, Jesus Christ, to die for us - Romans 5:6-9.
-This is God's grace toward mankind - Ephesians 2:1-8.

WHAT MAN MUST DO IN ORDER TO BE SAVED FROM SIN:
-HEAR the gospel of Christ - Mark 16:15; John 6:44-45; Rom. 10:17.
-BELIEVE:
1) In God - Hebrews 11:6.
2) The gospel (good news) of Christ - Mark 16:16; John 8:24; Acts 16:30-31.
-REPENT of sins - Luke 13:3-5; Acts 2:38; 17:30; Romans 2:4.
-CONFESS faith in Christ - Matthew 10:32-33; Romans 10:9-10.
-BE BAPTIZED - Mark 16:16; Acts 2:28; 22:16; Gal. 3:27; 1 Pet. 3:21.

WHAT HAPPENS THEN?
-Sins are removed, washed away - Acts 2:38; 1 Peter 3:21.
-One becomes a Christian and is added to the church - Acts 11:26; 2:47.

WHAT IS YOUR RESPONSIBILITY AS A CHRISTIAN?
-Live faithfully to Christ's teachings - Matthew 7:21-23; Romans 6:17-18;
12:1-2; Revelation 2:10.

Both God and man have a part in man's salvation from sin (Ephesians 2:8-10; Matthew 7:24-27). God has done His part. He is ready to save you. Now, it is up to you to obey Him in faith to be saved from your sins.
---
NO EXCUSE SUNDAY
(Author Unknown)

To make it possible for everyone to attend church this Sunday, we are going to have a special "No Excuse Sunday":

Cots will be placed in the foyer for those who say, "Sunday is my only day to sleep in."

There will be a special section with lounge chairs for those who feel that our pews are too hard.

Eye drops will be available for those with tired eyes from watching TV late Saturday night.

We will have steel helmets for those who say, "The roof would cave in if I ever came to church."

Blankets will be furnished for those who think the church is too cold, and fans for those who say it is too hot.

Scorecards will be available for those who wish to list the hypocrites present.

Relatives and friends will be in attendance for those who can't go to church and cook dinner, too.

We will distribute "Stamp Out Stewardship" buttons for those that feel the church is always asking for money.

One section will be devoted to trees and grass for those who like to seek God in nature.

Doctors and nurses will be in attendance for those who plan to be sick on Sunday.

The sanctuary will be decorated with both Christmas poinsettias and Easter lilies for those who never have seen the church building without them.

We will provide hearing aids for those who can't hear the preacher and cotton balls for those who think he's too loud.

Hope to see you there!

** "Answer a fool according to his folly, Lest he be wise in his own eyes." (Proverbs 26:5)
---
For the complete text of the following sermon, visit BIBLE ANSWERS at: http://www.bibleanswer.com/learning.htm

LEARNING LESSONS
(Scripture Reading: Titus 2:11-15)

I. LEARNING LESSONS THE HARD WAY - Prov. 13:15-16.
A. By Making Wrong Choices:
1. Choosing sin - (the experience of practicing sin) - Gen. 3:6; Num. 13:30-14:1.
2. Choosing for the moment w/o assessing future effects (priorities) - cf. Lot.
B. By Repeating The Same Mistakes (Sins) Over & Over & Over - Jgs. 2:11-19; Matt. 23:29-32.
C. By Following Feelings Instead Of Faith - Prov. 14:12; Acts 26:9.

II. LEARNING LESSONS THE RIGHT WAY - Prov. 13:15.
A. Learn From The Past - Rom. 15:4; cf. Matt. 11:20-24.
B. Learn From The Circumstances / Examples Of Others - Jno. 9:3; 1 Cor. 4:6
C. Learn By Asking Questions Of The Right People - cf. 1 Cor. 14:35.
D. Learn By Listening To The Word Of God - Jno. 6:45; Prov. 1:1-7; 4:20-5:2; Eph. 4:20-21.
E. Learn By Doing - Matt. 11:29; Jno. 8:31-32; cf. Phil. 4:11; Prov. 1:10-15; 4:14-15.
F. Learn Through Discipline - Heb. 12:5-6, 11; 1 Tim. 1:20.
---
For the complete text of the following sermon, visit BIBLE ANSWERS at: http://www.bibleanswer.com/lnoahandu.htm
NOAH AND YOU
(Scripture Reading: Genesis 7:17-24)

I. LEARN ABOUT SALVATION - 2 Pet. 2:5; Heb. 11:7.
A. Saved By Grace Through Faith - Gen. 6:8 (cf. Eph. 2:8), 22; 7:1.
B. Like Noah, Our Obedient Faith Must Show:
1. Reverence - Heb. 11:7 -- Heb. 12:28-29.
2. Patient endurance - Heb. 11:7 -- Matt. 10:22; Jas. 5:7-9.
3. Willingness to be different - Heb. 11:7 -- 2 Cor. 6:17 (Jno. 15:18-20).
4. Hope - Gen. 6:13-14 -- Rom. 5:2; 8:24-25.
C. Noah Obtained Deliverance - 1 Pet. 3:20-21; Ezek. 14:14, 20; Prov. 11:4.

II. LEARN ABOUT CONDEMNATION - Lk. 17:26-27.
A. Judgment Will Happen When Life Goes On As Usual - Matt. 24:45-51; 1 Ths. 5:3.
B. Condemnation Is For Those Who Are Disobedient - 1 Pet. 3:20; cf. 2 Ths. 1:7-9.
C. Condemnation Against Sinners Is Certain - Gen. 6:3; 2 Pet. 3:3-7, 10-13.

III. LEARN ABOUT PROCLAMATION - 2 Pet. 2:5.
A. Noah Warned His Neighbors (preacher of righteousness) - Gen. 7:1.
B. We Must Warn Our Neighbors - cf. Acts 8:4; Rom. 10:13-15; 1 Pet. 2:11-12; 1 Pet. 3:15.

IV. LEARN ABOUT ADORATION - Gen. 8:20.
A. Praise Of God Is Entirely Appropriate - Gen. 8:14-19; Heb. 13:14-15.
B. We Must Approach God In Purity (clean animals) - cf. Lev. 21:16-21; Matt. 15:7-9; Jas. 4:8
C. God Accepts True Worship - Gen. 8:21; cf. Jno. 4:23-24.
---
Noteworthy News
(Current events in the light of Scripture)

Web Site Invites Sinners to Confess Online (Updated 11:10 AM ET January 21, 2000)

LONDON (Reuters) - A cyber-confessional has been launched which allows sinners to unburden their souls by typing transgressions "into a space provided" and using the Internet to make peace with God.

"This is between you and God and your privacy is totally respected," says the introduction to the Internet Web site run by London-based Premier Christian radio.

Passages from the Bible, poems and prayers are set against a backdrop of blue sky, clouds, sunflowers and leaves on "The Confessor" Web site (www.theconfessor.co.uk).

It offers no interaction with priests and assures cyber-sinners that whatever they say will be erased when the confession is over. The site makes no demands for penance.

The Roman Catholic Church condemned the idea.

"This is not what Catholics would understand as confession. Confession cannot be done by telephone, e-mail or proxy," a church spokesman told the Daily Telegraph newspaper in Thursday's editions.

COMMENTARY
Joe R. Price

I just visited The Confessor web site. I can see why the Roman Catholic Church condemns the idea. There are no Catholic priests online, no "cyber-confessionals" in which to say, "bless me father, for I have sinned...." There is no list of approved penance activities commanded by a priest before forgiveness occurs, no reliance upon the RCC for the reception of God's grace.

Of course, the Christian does not have to "go online" in order to be forgiven of his sins. A repentant confession of our sins must be made to God, since every sin is against Him (Psa. 51:4). The gospel of Christ does not teach or endorse the necessity of any man through whom one's confession of sins must pass in order to reach God's grace. Our Mediator and Intercessor is our High Priest, Jesus (Heb. 4:15-16; 7:25). Being priests of God, each Christian approaches God with the confession of his own sins, assured that God will hear and forgive (1 Pet. 2:5, 9; 1 Jno. 1:9).

It is also right to confess our sins to those against whom we sin. From such, along with fervent prayer, spiritual healing from God occurs (Jas. 5:16; Gal. 6:1-2). No priest, church or web site is needed to do that!
---
The Spirit's Sword is a free, weekly publication of the Mt. Baker church of Christ, Bellingham, WA
Send all questions, comments and subscriptions to the editor at: ssword@bibleanswer.com