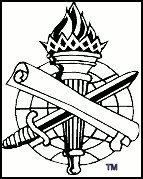 THE SPIRITíS SWORD
"And take...the sword of the Spirit, which is the word of God" (Eph. 6:17)

published by

Mt. Baker church of Christ


Bellingham, WA
1860 Mt. Baker HWY
Bellingham, WA 98226

Volume III, Number 49 ∑ February 06, 2000
Editor..................Joe R. Price
---
Visit our Web Sites:
Mt. Baker church of Christ: http://www.bibleanswer.com/mtbaker
BIBLE ANSWERS: http://www.bibleanswer.com
---
In this issue:
---
ARE THERE ANY FALSE TEACHERS?
Steven F. Deaton

The Bible warns of false prophets, ones who pretend to be preachers of righteousness, but are actually agents of the devil. "For such are false apostles, deceitful workers, transforming themselves into apostles of Christ. And no wonder! For Satan himself transforms himself into an angel of light. Therefore it is no great thing if his ministers also transform themselves into ministers of righteousness, whose end will be according to their works" (2 Cor. 11:13-15). John warned, "Beloved, do not believe every spirit, but test the spirits, whether they are of God; because many false prophets have gone out into the world" (1 Jn. 4:1). However, in spite of these warnings, many today act as though there are few, or no, false teachers in the world. They will give their general approval to almost any man (or woman) who says he is preaching the gospel.

In contrast to the general feeling among religious people, the Bible teaches that false prophets abound. John said "many" have gone out into the world. Is it any different today? Right after Jesus stated that few would make it to heaven while many will go to hell, He warned us about false teachers (Matt. 7:13-10). Do you suppose there is any connection? Many false teachers will deceive many people. Few teachers of righteousness will persuade few people.

Instead of endorsing everyone who is a "preacher" and accepting his teaching, we are to examine, test, and try why he says by the Scripture (1 Thess. 5:21; Acts 17:11). When it is true, accept it and live by it. When it is false, reject it and him (Gal. 1:8-9). When a man will not affirm that Jesus is the Christ, reject him (Matt. 16:16). When a man will not teach that salvation is offered to all men of all races, reject him (Mk. 16:15). When a man will not advocate the words of the Lord, that baptism is for salvation, reject him (Mk. 16:16; cf. Acts 2:38).

Please, dear friend, understand that there are false teachers in the world. Use some discernment. If what we teach is false, reject it. Only follow the Word of God! Yet, if what we teach is true according to God's revelation, receive it and abide in it. We want to go to heaven and want you to too. Contact us for a Bible study.

-(Loop 287 Newspaper Article, Feb. 5, 2000)
---
ARE YOU READY?
Joe R. Price

People expect many different things to happen at the end of the world. The word of God makes it very clear that Jesus Christ will return one day, and in that moment this world and everything in it will be consumed (2 Pet. 3:10). People may scoff at such a prospect if they wish, but one day the scoffing will end as "every knee shall bow, and every tongue shall confess to God" (Rom. 14:11). With Peter we ask, "Seeing that these things are thus all to be dissolved, what manner of persons ought ye to be in all holy living and godliness..." (2 Pet. 3:11)? Perhaps a brief look at what to expect when Christ returns and the world ends will help us be more determined to be Christians every moment of our lives.

-When Christ returns, all men can expect: (1) To be resurrected from the dead (Jno. 5:28-29; 1 Cor. 15:21-22); (2) A judgment of one's life (Heb. 9:27); (3) A reward commensurate with one's life (2 Cor. 5:10).

-When Christ returns, Christians can expect to receive: (1) Eternal life (Titus 1:2); (2) An inheritance in heaven (1 Pet. 1:3-4); (3) Glory with Christ (Col. 3:4); (4) Rest (2 Ths. 1:7); (5) A home with Christ forever (1 Ths. 4:17).

-When Christ returns, non-Christians can expect to receive: (1) Eternal punishment / destruction (2 Ths. 1:8); (2) Vengeance (2 Ths. 1:7); (3) Eternal sorrow and pain (Matt. 25:30; Mk. 9:43-48).

With these prospects of the future, why are you not a Christian? If you are a Christian, have you convinced yourself that you can live half-heartedly and finally go to heaven when you die? God has never deserved nor accepted second best. Why do you think He will accept it from you? (Matt. 22:37-38) This glimpse into future events assures us that we ought to be preparing now for our death and Christ's return.

Are you ready to meet Jesus? Obey the gospel and become a Christian, or "prepare to meet thy God" (Amos 4:12)!
---
For the complete text of the following sermon, visit BIBLE ANSWERS at: http://www.bibleanswer.com/battlegr.htm

BATTLEGROUNDS OF THE RIGHTEOUS
(Scripture Reading: 2 Timothy 4:1-8)

I. BATTLEGROUND # 1: RIDICULE & CRITICISM - Neh. 4:1-3, 6 (2:19-20).
A. Intended To Cause Us To Doubt Our Cause, Our God & Ourselves - 4:1-3; cf. Matt. 5:11-12; 1 Pet. 4:4, 14.
B. Jews' Response - v. 4-6:
C. Common Battleground Today! Acts 4:12; Phil. 4:6-7; 1 Pet. 3:13-17.

II. BATTLEGROUND # 2: OPEN WARFARE - Neh. 4:7-23.
A. Physical Threats - 4:8-16 - The Jews' Attitude: We Are Ready!
B. As They Stood Prepared, So Must We! Phil. 1:16

III. BATTLEGROUND # 3: INTERNAL TROUBLE - Neh. 5:1-13.
A. Mistreatment Of Brethren Complained Against & Corrected.
B. Factiousness / Strife Will Destroy A Good Work - Gal. 5:13-15, 20, 25-26.

IV. BATTLEGROUND # 4: COMPROMISE - Neh. 6:1-3 (2 Tim. 4:3-4).
A. Compromise Occurs When We Doubt Our Work - cf. v. 3; 2 Tim. 1:12.
B. Compromise Occurs When We Are Afraid - 6:4-9; Mk. 8:38; Matt. 10:28.
C. Compromise Occurs When We Trust In Our Own Strength - Neh. 6:15-16; cf. Phil. 4:13; Rom. 8:31, 35-37 (God is our strength!).
---
For the complete text of the following sermon, visit BIBLE ANSWERS at: http://www.bibleanswer.com/myfaith.htm
DOES MY FAITH PLEASE GOD? (Hebrews 11)
(Scripture Reading: Hebrews 11:39-12:2)

I. DO I PERCEIVE THE DIVINE DESIGN? - 11:3
A. Faith Understands - It Perceives With The Mind (noeo) - Heb. 3:4.
B. Faith Perceives Its Surroundings - 11:3; Rom. 1:20; Psa. 33:6; Gen. 1.

II. DO I ACT ON GOD'S PROMISES? - 11:8-22.
A. Abraham, Sarah, Isaac & Jacob Did: They Trusted God's Promises - Heb. 11:8-22.
B. A Pleasing Faith:
1. Obeys God - 11:8-9, 17.
2. Trusts the faithfulness of God - 11:11.
3. Sustained by hope - 11:10, 13-16; Heb. 6:13-19 (God's faithfulness & our hope).

III. DO I ESTEEM CHRIST ABOVE ALL? - 11:23-26
A. It Is Not Afraid Of Men - 11:23. cf. Jno. 12:42-43; Acts 5:29
B. It Is Not Controlled By Earthly Advantages - 11:24-26; Acts 7:22; Matt. 16:26.
C. It Is Deliberate - 11:24-26; Lk. 14:27-33; Matt. 10:39.

IV. DO I OVERCOME (TREMENDOUS) ODDS? - 11:29-38.
A. The Victory Of Faith - 11:29-34; 1 Jno. 5:4.
B. The Victory Of Faith Usually Comes Through Trials Of Faith - 11:35-38; 1 Pet. 1:3-9.
C. Their Faith Calls Us To Greater Faith - 12:1-2; 11:40.

Conclusion
Luke 18:8 - "When the Son of man comes, will He really find faith on the earth?" (NKJV)
---
Noteworthy News
(Current events in the light of Scripture)

RELIGIOUS GROUP SAYS FILLINGS MIRACULOUSLY CHANGED TO GOLD

By Teresa Watanabe / Los Angeles Times

ORANGEVALE, Calif. -- In the heart of the Sacramento Valley, where 49ers flocked to mine a mother lode of riches 150 years ago, Christian believers are proclaiming a new and godly gold rush: The Holy Spirit, they claim, is miraculously transforming porcelain crowns and silver fillings into gold. Never mind that they can't seem to prove it. Disregard the dental records that contradict some of their claims. The reports of divine dentistry have taken on a life of their own as they rapidly spread on the Internet and in evangelical media, stirring up a frenzy of excitement through revival churches in California and worldwide. Believers are hailing transformed teeth, the appearance of gold dust and a host of other claimed miracles as proof of a powerful "move of God," bringing renewal to Christian churches at the start of the millennium. Ministries stressing the miraculous have taken off among the estimated 500 million charismatic and Pentecostal believers worldwide who make up Christianity's fastest-growing segment. Here in Orangevale, at the Family Christian Center, Pastor Rich Oliver draws back his lip and displays a glittering gold crown he says God gave him in March. Actually, dental records show his previous dentist put the crown in on April 29, 1991. When confronted with those records, Oliver says, "I'd have to say I was absolutely wrong ... (but) none of it distracts from the fact that I know God is a healer." Nonetheless, Oliver touts his congregation's "gold rush" on the Internet and lines up church members to witness about how God changed their teeth -- and lives. One member, Jan Rosenberg, said God changed her fillings to gold to bolster her spirits during a deep bout of depression after her mother's death. A few days later, her right forearm started itching and suddenly, she says, a tiny cross was divinely etched into her skin. (The Detroit News)

COMMENTARY
Joe R. Price

None are so blind as they who will not see. I was taught that as a child and it still holds true. Jesus taught the same thing in Matthew 13:14 and John 9:39-41. Here are some things we should "see" in these events:

* The denial of incontrovertible facts is not faith! 2 Thess. 2:9-12; Heb. 11:1
* The bandwagon mentality ("miraculous have taken off ") is powerful. 1 Cor. 15:33-34
* Miracles are no longer performed through the agency of men. 1 Cor. 13:8-10
* This is truly a "working of Satan" deceiving men, not the Holy Spirit healing men. 2 Thess. 2:9
---
The Spirit's Sword is a free, weekly publication of the Mt. Baker church of Christ, Bellingham, WA
Send all questions, comments and subscriptions to the editor at: ssword@bibleanswer.com