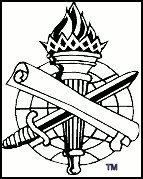 THE SPIRITíS SWORD
"And take...the sword of the Spirit, which is the word of God" (Eph. 6:17)

published by

Mt. Baker church of Christ


Bellingham, WA
1860 Mt. Baker HWY
Bellingham, WA 98226

Volume III, Number 50 ∑ February 13, 2000
Editor..................Joe R. Price
---
Visit our Web Sites:
Mt. Baker church of Christ: http://www.bibleanswer.com/mtbaker
BIBLE ANSWERS: http://www.bibleanswer.com
---
In this issue:
---
YOU DIDN'T SAY IT RIGHT!
Mark Mayberry

"You didn't say it right!" This charge is often leveled against faithful teachers of God's word. The accusation comes from those who are upset with strong Bible teaching. Circumstances may vary, but the blame game and finger pointing seem unrelenting.

After Jesus resoundingly condemned those who transgressed the commandment of God for the sake of human tradition (Mat 15:1-11), the disciples came and said to Him, "Do You know that the Pharisees were offended when they heard this statement?" (Mat 15:12). Did Jesus do anything wrong? No. Did he back down? Not hardly. Instead, he further upbraided them, saying, "Every plant which My heavenly Father did not plant shall be uprooted. Let them alone; they are blind guides of the blind. And if a blind man guides a blind man, both will fall into a pit" (Mat 15:13-14).

Did Paul offend his astute audience on Mar's hill? Yes. Not only did he accuse them of worshipping in ignorance, but he also preached the resurrection, a doctrine that many of them considered nonsensical. Afterwards, some sneered, mocked and made fun of Paul (Act 17:32). Obviously, the apostle did something wrong -- at least the modern-day sensitive types would think so.

What do we make of the charge, "You didn't say it right!"? The denominationalist will be offended when we preach on the One True Church. The faith-only advocate will be offended when we affirm the importance of baptism. Those who would involve the church in unauthorized practices will not like our approach to the issue of authority. Those who accommodate the culture will be offended when we confront the same. Those who drink, smoke, dance and gamble will not be pleased with forceful sermons on worldliness. Those who condone unscriptural divorce and remarriage will get upset when we expose their fallacious doctrines. Those who affirm that we can fellowship proponents and practitioners of error do not like old-paths preaching that clearly delineates true doctrine from false.

The modern mind is far too sensitive for its own good, perceiving slights -- real or imagined -- whenever the truth is proclaimed. In contrast, divine messengers of old did not mince words. Referring to the Pharisees and Sadducees, John said, "You brood of vipers, who warned you to flee from the wrath to come?" (Mat 3:7). Jesus was even more caustic, describing the scribes and Pharisees as hypocrites, fools, blind guides, whitewashed sepulchers, etc. (Mat 23:1ff). In like manner, Paul addressed Elymas the magician, saying "You who are full of all deceit and fraud, you son of the devil, you enemy of all righteousness, will you not cease to make crooked the straight ways of the Lord?" (Act 13:10). No one today, even the most militant and aggressive of preachers, is wont to use such language. Yet, such men are routinely criticized because they take a firm stand on the doctrinal and moral issues confronting the church.

Yes, we must preach the truth in love, but we must preach the truth (Eph 4:15). Our speech must be seasoned with salt, but we must say what needs to be said (Col 4:6). However, we must accept the fact that our words will never be loving enough or seasoned enough to satisfy those who have compromised the word of God. Accomodationists will always fault an uncompromising messenger. They will inevitably take exception to his message, or the manner in which he presents it. Compromisers become apoplectic merely because their error is exposed. On their part, sore toes become an excuse for character assassination.

When men charge "You didn't say it right!" what they really mean is "Go away and leave us alone!" Nevertheless, their true complaint is not with the messenger, but with the divine message itself. Jesus said, "For everyone who does evil hates the Light, and does not come to the Light for fear that his deeds will be exposed" (Joh 3:20). He comforted his disciples by saying, "If the world hates you, you know that it has hated Me before it hated you. If you were of the world, the world would love its own; but because you are not of the world, but I chose you out of the world, because of this the world hates you (Joh 15:18-19).

Therefore, let us put on the whole armor of God, and stand firm in defense of the truth (Eph 6:13), earnestly contending for the faith that was once delivered to the saints (Jud 1:3). There is no reason to "beat around the bush," "soft-peddle" the truth, or preach in muted tones. Those with good and honest hearts will be receptive; those who are defiant and rebellious will be resentful. These alternative responses are not determined by the method or manner in which truth is presented, but rather in the attitude and outlook of the hearer.

Remember that all who desire to live godly in Christ Jesus will be persecuted (2Ti 3:12). Sometimes opposition comes from without, sometimes it comes from within. Regardless of the source, let us not be swayed or intimidated by such criticism. Whether the enemies of truth hurl slings and arrows, or the verbal equivalent of the same, let us be willing to suffer hardship as good soldiers of Christ Jesus (2Ti 2:3).
---
For the complete text of the following sermon, visit BIBLE ANSWERS at: http://www.bibleanswer.com/psalm96.htm

GIVING THANKS TO GOD Psalm 96

(Scripture Reading: : 1 Chron. 16:1-4, 7-13)

I. GIVE THANKS IN SONG - 96:1.
A. Singing Is An Expression Of Thanks - Eph. 5:19-20; Col. 3:16.

II. GIVE THANKS FOR GOD'S CHARACTER & BLESSINGS THROUGH OUR WORSHIP OF HIM - 96:2-9.
A. Thankful For The Power Of God - v. 2-5; Psa. 71:15; 29:2; 72:19; Psa. 40:5; Psa. 136.
B. Thankful For The Dignity Of God - v. 6-8; Psa. 104:1-5; Rom. 1:23; Jer. 32:17.

III. GIVE THANKS FOR GOD'S JUDGMENTS - 96:10-13.
A. God's Judgments Are Equal - v. 10-12; Rom. 2:5.
B. God's Judgments Are According To Truth - v. 13; cf. Rom. 2:2. - Exo. 25:14; Num. 4:15 - 1 Chron. 13:7, 9-10; 15:13

Conclusion
Jno. 12:48 - Christ's words the proper order for us all!
---
For the complete text of the following sermon, visit BIBLE ANSWERS at: http://www.bibleanswer.com/itmakesa.htm
IT MAKES A DIFFERENCE THAT WE ARE DIFFERENT!
(Scripture Reading: 2 Cor. 6:11-18)

Intro. 1 Pet. 2:9-10: God's own possession (a "peculiar" people).

I. OUR RELIGIOUS AFFILIATION MAKES A DIFFERENCE! - 2 Cor. 6:14-16 (Gal. 1:6-9; Rev. 22:18-19; Jude 3).
A. Because Christ, Through His Gospel, Adds The Saved To His Church - Rom. 1:16; Matt. 16:18; Acts 2:47; Eph. 5:23).
B. Because To Have Fellowship In / With Any Other Church Than Christ's Is To Sin Against Christ & Be Lost! - 2 Cor. 6:14-18

II. WE ARE DIFFERENT FROM THE DENOMINATIONS.
A. How To Be Saved - Jno. 6:45; 8:24; Lk. 13:5; Matt. 10:32; Mk. 16:16. -Infant baptism (original sin); faith only, etc.
B. How To Worship God - Jno. 4:23-24 [Acts 2:42; Eph. 5:19]. -Ceremonies (liturgy); Entertainment; etc.
C. What Work The Local Church Does - Acts 6:1-4. -Social organizations, businesses, etc.
D. How To Live Holy Lives - Tit. 2:11-14; Rom. 6:1-2, 15-18; 1 Pet. 1:15-16; Col. 3:17.
-Situation ethics; conscience your guide; what feels right must be right....

III. WE ARE DIFFERENT FROM MANY CHURCHES OF CHRIST.
A. How To Be Saved.
B. How To Worship.
C. The Work Of The Church.
D. How To Live Holy Lives.

IV. WE MUST INVESTIGATE BE FORE WE ASSOCIATE! - Eph. 5:11; 2 Jno. 9-11
---
The Spirit's Sword is a free, weekly publication of the Mt. Baker church of Christ, Bellingham, WA
Send all questions, comments and subscriptions to the editor at: ssword@bibleanswer.com