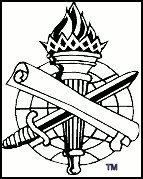 THE SPIRITíS SWORD
"And take...the sword of the Spirit, which is the word of God" (Eph. 6:17)

published by

Mt. Baker church of Christ


Bellingham, WA
1860 Mt. Baker HWY
Bellingham, WA 98226

Volume III, Number 51 ∑ February 20, 2000
Editor..................Joe R. Price
---
Visit our Web Sites:
Mt. Baker church of Christ: http://www.bibleanswer.com/mtbaker
BIBLE ANSWERS: http://www.bibleanswer.com
---
In this issue:
---
BEARING FRUIT (A Sermon We Can Live)

Intro.
1. Matt. 7:15-20 - Principles about fruit used to warn of false prophets.
2. The nature of fruit is such that:
a. It identifies the plant which bore it - v. 16.
b. It has the same nature as the plant bearing it - v. 17-18.
c. Corrupt fruit is destroyed - v. 19.
3. v. 20 - Used to identify false teachers.
4. Rom. 7:4; 6:22 - We are to be bearing fruit -- from the heart:
a. Fruit is the visible expression of power working inwardly & invisibly.
b. Matt. 12:33 - We choose what type of fruit we will produce!

I. SOME TYPES OF FRUIT WE SHOULD BEAR:
A. Spiritual Maturity - Col. 1:9-12.
B. Godly Influence & Examples - Matt. 5:13-16; Phil. 2:14-16; 1 Pet. 2:11-12.
C. Teaching The Gospel - Matt. 9:37-38; 2 Tim. 2:2
D. In The Home - Col. 3:22-4:1.
1. Wife - Fruit of subjection (fitting).
2. Husband - Fruit of love (not bitterness).
3. Children - Fruit of obedience.
4. Parents - Fruit of tender care.
E. On The Job - Col. 3:22-4:1.
1. Employee - Fruit of honest labor.
2. Employer - Fruit of justice and fairness.
F. Love For Brethren - Jno. 13:35; 1 Jno. 3:16-18.
G. Obedience To Christ - Matt. 7:21; Jno. 15:10, 14.

II. WHAT WE CAN DO TO INCREASE OUR FRUIT - Lk. 13:6-9.
A. Abide In Christ - Jno. 15:1-4.
1. We abide in Christ by obeying His word - v. 3-4; 1 Jno. 1:7.
2. Be careful for our fellowship with Christ - Eph. 5:6-11 (2 Jno. 9).
B. Bible Study - 2 Tim. 2:15; Psa. 119:97-104.
-The fruit of wisdom, understanding, avoidance of sin, hatred of evil.
C. Prayer - Jas. 5:16; 1 Tim. 2:1-2; Matt. 9:37-38.
D. Be Led By The Spirit Of God - Gal. 5:16, 18, 25 (Be led by truth).
E. Self-examination - 2 Cor. 13:5; 1 Cor. 9:26-27.
F. Correct Our Sin In God's Way - Acts 8:22; 1 Jno. 1:9.

Conclusion
1. Jno. 15:4 - We cannot bear fruit unless we are in Christ.
2. Gal. 3:26-27 - Obey His gospel to be in Christ.
3. Jno. 15:8 - Glorify God by bearing much fruit.

-Joe R. Price
---
THE BREAD OF LIFE
Joe R. Price

For centuries, bread has been a staple food for man. It sustains life. Yet, we know that "man shall not live by bread alone, but by every word that proceeds from the mouth of God" (Deut. 8:3; Matt. 4:4). Man needs to feed his soul as well as his body. We should care more about feeding our souls with "the bread of God who comes down from heaven" than we are about feeding our bodies (Jno. 6:33; Matt. 6:25-33). Jesus described Himself as that "bread of life" which gives feeds men's souls (Jno. 6:33, 35-58). Partaking of the "bread of life" (Jesus Christ) involves:

COMING TO CHRIST. Jesus said so in John 6:35. While mankind in general follows after his own heart's desires (often of a worldly nature), it is the person who desires spiritual strength who will come to Jesus. Jesus said "come unto me, all you who labor and are heavy laden, and I will give you rest" (Matt. 11:28). We must see Jesus as the source of our spiritual sustenance and survival! This means we will hear and learn God's truth in order to "come" to Him (Jno. 6:45; cf. Rom. 10:13-15).

BELIEVING ON CHRIST. Look again at John 6:35. By coming to and believing on Christ one's soul is sustained! Believing not only means accepting who Jesus is, but also obeying what He says. The words of Jesus "are spirit, and they are life" (Jno. 6:63).

OBEYING CHRIST. The power of Christ's words to nourish your soul is only applied when you believe and obey them: "But why do you call me 'Lord, Lord,' and not do the things which I say?" (Lk. 6:46) Jesus describes one who has not yet realized that sincerely obeying His gospel is the only means of salvation (Jas. 1:21-25). Does this describe you?

REWARDED BY CHRIST. The one who eats the bread of life will be "raise(d) up in the last day" to "live forever" (Jno. 6:54, 51). It is that simple and that profound. To go to heaven you must partake of Christ. Come to Him, believe on Him and obey Him. This brings you into fellowship with Christ where every spiritual blessing is found, including the sure hope of heaven (Jno. 6:56-57; Eph. 1:3; Heb. 6:19-20; 1 Pet. 1:3-5).

For what are you expending your efforts? "Do not labor for the food which perishes, but for the food which endures to everlasting life" (Jno. 6:27). Your soul hangs in the balance!
---
For the complete text of the following sermon, visit BIBLE ANSWERS at: http://www.bibleanswer.com/leavphar.htm

BEWARE THE LEAVEN OF THE PHARISEES
(Scripture Reading: Matt. 16:5-12)

1. Bible's use of leaven:
a. Small amount, large effect; Pervasive - Gal. 5:9.
b. Unseen, but its effect is real & substantial - Matt. 13:33.
c. Contaminating - 1 Cor. 5:6-8.
2. Jesus' warning concerning the "leaven" of the Pharisees is relevant today.

I. SELF-RIGHTEOUSNESS - Luke 8:9-14.
A. Self-Defined "Rightness" With God - cf. 2 Cor. 10:12.
B. We Only Receive Eternal Life Through Faith - Rom. 1:16-17. -Jeremiah 10:23-

II. HYPOCRISY - Matthew 23:1-36.
A. Religious, Moral Pretender (an actor, stage player) - Lk. 12:1. -Luke 12:1-

III. CREATED MAN-MADE ADDITIONS TO THE WORD OF GOD - Matt. 15:1-9.
A. Divine Commands & Human Tradition Do Not Mix. -Colossians 2:8, 20-23-

IV. REJECTED TRUTH ON DIVORCE & REMARRIAGE - Matthew 19:3-9.
A. They Looked For Ways To Evade The Force Of God's Law On MDR - 19:2, 7. -Hebrews 13:4-

V. WOULD NOT REPENT BEFORE BAPTISM - Matthew 3:7-8.
A. Repentance Is Necessary To Escape God's Wrath Against Sin - 3:7. -Acts 26:20-

VI. REJECTED THE NECESSITY OF WATER BAPTISM - Luke 7:29-30.
A. Amounts To Rejecting The Counsel (Word) Of God - 7:30. -Acts 22:16-
---
Noteworthy News
(Current events in the light of Scripture)

EGYPTIANS FIND TOMB OF ANCIENT GOD OSIRIS
(Updated 8:11 AM ET February 17, 2000)

GIZA, Egypt (Reuters) - Sinking water levels have revealed a granite sarcophagus of the ancient Egyptian god Osiris in a 30-meter (98 feet) deep tomb at the Giza pyramids, Egyptian archaeologist Zahi Hawass said Wednesday.

Osiris was one of the most important gods of ancient Egypt who according to mythology was murdered by his wicked brother Seth. He was buried by Isis, his sister-wife, and brought back to life as judge of the dead and ruler of the underworld.

Hawass said the sarcophagus, which he dated to 500 BC in the New Kingdom, was surrounded by the remains of four pillars built in the shape of a hieroglyphic 'Bir' or 'House of Osiris'.

The excavation unearthed 3,000-year-old bones and pottery found in the underground water, he said.

"I never excavated this shaft because it was always full of water. But when the water went down about a year ago, we started the adventure," he told Reuters.

After dirt and most of the remaining water were cleared from the shaft, located between the Sphinx and the Pyramid of Chefren (Khafre), archaeologists found three underground levels, with the submerged Osiris sarcophagus at the lowest.

"Many people believed there were tunnels going to the Sphinx and another leading to the Great Pyramid but only when we sent a young boy into a tunnel in the west wall (of the tomb shaft) did we find this exciting discovery," said Hawass.


COMMENTARY
(Joe R. Price)

Egyptian mythology does not have Osiris being raised from the dead. Instead, He was "brought to life" in the underworld where he became the "judge of the dead and ruler of the underworld." Without a doubt, the gods of Egypt trembled at the presence of the true and living God! (Isa. 19:1; Exo. 12:12; Num. 33:4)

In dramatic contrast to man-made gods, Jesus Christ was dead but is now "alive forevermore" (Rev. 1:18). He is "the Christ, the Son of the living God" (Matt. 16:16). Death could not restrain Him nor prevent His church from being built (Acts 2:24-28; Matt. 16:18).

Christians do not serve a dead god. Our God lives, reigns, and is worthy of man's complete homage and devotion! (Rev. 4:11; 5:8-14)
---
The Spirit's Sword is a free, weekly publication of the Mt. Baker church of Christ, Bellingham, WA
Send all questions, comments and subscriptions to the editor at: ssword@bibleanswer.com