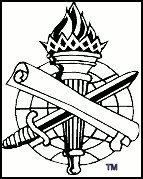 THE SPIRIT'S SWORD
published by
Mt. Baker church of Christ
1860 Mt. Baker Hwy · Bellingham, WA 98226
Volume IV, Number 46 · January 21, 2001
Editor..................Joe R. Price
---
Visit our Web Sites:
Mt. Baker church of Christ: http://www.bibleanswer.com/mtbaker
BIBLE ANSWERS: http://www.bibleanswer.com
---
In this issue:
Love For One Another (Larry Ray Hafley)
Sermon Outlines:
---
We greet people every day. Some we know, others are strangers. "How are you doing?" "How are things going?" "How's your day?" Common greetings, yet too often spoken without a great deal of forethought or real intent behind them. We get into the habit of greeting people without taking time to really show an interest in them. All of us can do better at showing genuine, godly concern for others (Matt. 5:43-48).
The customary greeting of Bible times helped prevent complacent salutations. For example, one might wonder why Jesus told the disciples He sent out to preach to "greet no one along the road" (Lk. 10:4). Was Jesus forbidding friendliness? No, He was impressing upon them the urgency of their task. A salutation on the road "was made not merely by a slight gesture and a few words, but generally by embracing and kissing, a journey was retarded frequently by saluting." (Online Bible Greek Lexicon) Thus, Jesus was warning them to not delay, to quickly be about the work He was sending them to do (cf. 2 Kgs. 4:29).
The Bible speaks of bidding God speed to others. That is, to express one's desire that God grant prosperity and success to another person. To bid God speed means to speak, affirm or extend expressions of well-being and joy to others. It is a greeting of gladness and blessing that all may go well for the recipient. It speaks of the joyful acceptance of another.
For example, Zacchaeus "made haste, and came down, and received him joyfully" (Lk. 19:6). Here, "joyfully" is translated from the same word as "God speed" in 2 John 11. Or again, "And as they went to tell his disciples, behold, Jesus met them, saying, All hail. And they came and held him by the feet, and worshipped him" (Matt. 28:9). "Hail" is the same word used in 2 John 11.
Sometimes brethren wonder whether or not they are bidding God speed to error. The New Testament shows us what it means to bid God speed so that we will know how and to whom we should do the same. Conversely, we will learn who is unworthy of being bid God speed.
Bid God Speed
It is right and good to bid God speed to faithful brethren in the Lord. It is good and encouraging to express one's heartfelt desire that God prosper him in his faithful endeavors. The Bible teaches us to give such joyful, encouraging salutations to those who are faithfully serving the Lord Jesus Christ.
We should gladly bid God speed to faithful workers in the cause of Christ. It is right to assist them in their good work. 3 John 8 says that "workers for the truth" are worthy of our reception, encouragement and endorsement as they go on their way preaching and teaching the word of God.
"Beloved, you do faithfully whatever you do for the brethren and for strangers, who have borne witness of your love before the church. If you send them forward on their journey in a manner worthy of God, you will do well, because they went forth for His name's sake, taking nothing from the Gentiles. We therefore ought to receive such, that we may become fellow workers for the truth." (3 Jno. 5-8)
By receiving and encouraging faithful brethren who teach, preach and live the gospel of Christ we thus have fellowship with them and their work. As verse 8 says, we become "fellow-workers" with them. Such expressions of support and encouragement show our love for the saints, for the Lord and for His truth as we "send them forward on their journey in a manner worthy of God" (v. 6).
Jesus taught that
"He who receives you receives Me, and he who receives Me receives Him who sent Me. He who receives a prophet in the name of a prophet shall receive a prophet's reward. And he who receives a righteous man in the name of a righteous man shall receive a righteous man's reward. And whoever gives one of these little ones only a cup of cold water in the name of a disciple, assuredly, I say to you, he shall by no means lose his reward." (Matt. 10:40-42)
The Lord acknowledges and will reward the person who assists others who are doing the Lord's work. By so doing this person is showing his agreement with the gospel of Christ and those who teach and live it.
Let us determine to rejoice in and express gladness for all those who live in Christ and faithfully teach His truth. Encourage a brother as he teaches a Bible class to a lost soul. Rejoice with the young Christian who is teaching the gospel to a friend at school. Hold up the hands of a gospel preacher as he proclaims the word of the cross without fear or favor. These and many more are opportunities for us to bid God speed to those doing a faithful work in the Lord. (Gal. 6:10)
Do Not Bid God Speed
There is another kind of person from whom we are taught to withhold such joyful expressions of support and prosperity. Not because we are taught to be unfriendly or rude. There is no justification for such treatment of others. We are commanded to not lend our encouragement, aid and well wishes to those who do not teach the true doctrine of Christ:
"If there come any unto you, and bring not this doctrine, receive him not into your house, neither bid him God speed: For he that biddeth him God speed is partaker of his evil deeds." (2 Jno. 10-11)
To bid God speed to one who teaches, promotes and/or lives in error is to "receive" him and his error just as surely as bidding God speed to one who teaches, promotes and lives in truth means we "receive" him and the truth he advocates (cf. Matt. 10:40-42).
We are taught to "have no fellowship with the unfruitful works of darkness, but rather expose them" (Eph. 5:11). Surely we agree that false teaching (which is a departure from the faith) is a work of darkness (cf. 1 Tim. 4:1-3). To give our approval and support to the proclamation and proliferation of error makes us a "partaker" (fellowship, communion) in the evil deed (2 Jno. 11).
Application
Should we give our encouragement, help, support and well wishes that God will prosper a person while he teaches the sinner is saved before and without water baptism (cf. Mk. 16:15-16)? No. To do so is to have fellowship with error. Instead, we try to teach the gospel plan of salvation and are careful to not give our name, influence and support to the promotion of error.
Should we bid God speed to those who have altered the divine pattern of worship by adding mechanical instruments of music to singing (Eph. 5:19)? No. Therefore, we cannot practice this sin or encourage those who do so. We must oppose it and seek opportunities to teach the truth.
Should we give our time, energy, influence and well wishes to those who advocate unity in moral and doctrinal diversity? That is, when brethren teach we can agree to disagree on matters of the revealed faith (the gospel), may we continue to bid God speed to them? Are we not rather to "contend earnestly for the faith," "correcting those who are in opposition if God perhaps will grant them repentance, so that they may know the truth" (Jude 3; 2 Tim. 2:25)? Yes, just as surely as we are with the faith-only teacher and the instrumental music advocate!
A choice is placed before every disciple of Christ. To whom will we give encouragement and endorsement by way of offering our aid, assistant or well wishes: the "workers for the truth" or those "who do not bring this doctrine" of Christ (3 Jno. 8; 2 Jno. 10-11)? Our choice determines whether we share in the good works of the gospel or in evil deeds of error. May our Lord strengthen each one of us to always make the right choice.
---
LOVE FOR ONE ANOTHER
Larry Ray Hafley
Paul thanked God for the Thessalonians that the love "of every one of you all toward each other aboundeth" (2 Thess. 1:3). Their love for each other came in the midst of "persecutions and tribulations" (2 Thess. 1:4).
Suffering can bind us together, or it can split us apart. If we are selfish and feel sorry for ourselves, troublesome times can makes us envious and bitter toward others. If we have the love of Christ, trials can serve as glue to strengthen our unity of the Spirit in the bond of peace. The Thessalonians were united in love for the Lord and for one another. Insults and afflictions did not cause them to turn on one another in frustration. Rather, their faith, hope, and love increased as their tormentors unleashed their arsenal of aggravation.
How is it with us? When challenges of injustice and unfairness assault us, when our hearts are torn and bleeding, do we become hateful and unkind, or do we seek to comfort another who is in worse shape than we are? What would the Lord do? What would he have us to do?
Because of their great faith and love in the midst of meanness, Paul said, "we...glory in you in the churches of God for your patience and faith in all your persecutions and tribulations that ye endure" (2 Thess. 1:4). Their refusal to bow to bitterness and to be overcome by unreasonable and wicked men served as an example to other churches. Could the same be said of us?
Understand that the devil seeks to hurt and harm us. He will be content if our pain causes us to turn on one another. If we snarl and snipe at one another with harsh, hateful language and with scowling, scornful looks, he will be satisfied. The devil may not be able to cause us to teach false doctrine, but if he can spoil our hearts and sour our attitudes toward one another, he will have accomplished his purpose. Thankfully, the Thessalonians did not allow this to happen. Will we?
---
For the complete text of this sermon, visit BIBLE ANSWERS
Part I
Scripture Reading: Psalm 11
I. I WILL PRAISE & WORSHIP GOD - Psa. 34:1.
A. With My Whole Heart - Psa. 9:1; 86:11-12 (Mk. 12:30).
B. Because Of What God Has Done - Psa. 52:9.
C. In The Midst Of The Assembly - Psa. 22:22 (Heb. 10:24-25).
1. With songs which give thanks - Psa. 13:6; Col. 3:16.
2. With songs which teach others of God - Psa. 89:1 (Col. 3:16).
D. All My Life - Psa. 104:33; 145:2 (Jno. 4:23-24).
II. I WILL SPEAK OF GOD.
A. To Tell Of His Marvelous Works - Psa. 9:1; Psa. 77:11.
B. To Perpetuate His Name - Psa. 45:17.
1. To our children - Psa. 78:5-8.
2. To the whole world - 2 Tim. 2:2.
C. To Exhort Others - Psa. 66:16 (Acts 11:23; 14:22; 1 Cor. 14:26).
III. I WILL TRUST IN GOD - Psa. 11:1-3.
A. For Salvation From My Enemies - Psa. 18:3; Psa. 55:16; 116:13.
1. Sin - Acts 2:37-41.
2. Satan - 1 Pet. 5:8-9 (2 Cor. 2:11).
3. Faithless men - Rom. 15:31; 2 Ths. 3:2 (unreasonable, evil).
B. When I Am Afraid - Psa. 56:3.
1. Of life - Phil. 4:13.
2. Of death - Phil. 1:21.
3. Of difficult tasks - 2 Cor. 7:5-6 (Matt. 6:34).
C. By Remembering His Precepts - Psa. 119:93 (cf. Jno. 6:35).
Concl. - Jesus says "I will give you rest" if you will come to Me! (Matt. 11:28-30)
---
For the complete text of this sermon, visit BIBLE ANSWERS
Part II
Scripture Reading: Psalm 1
I. I WILL WALK IN TRUTH.
A. With Singular Devotion - Psa. 86:11 (Matt. 6:22-24; Heb. 12:1-2).
B. By Applying Divine Wisdom - Psa. 101:2-4 (Jas. 3:13-18; Col. 4:5).
1. Before all men (2 Cor. 8:21).
2. In our home (families) - v. 2.
3. Concerning every evil thing - v. 3.
4. Keep a pure heart - v. 4 (Matt. 5:8).
C. By Maintaining Moral Purity - Psa. 26:6-12.
1. To be in the presence of God - v. 6-8 (1 Jno. 1:6-7)
2. To avoid spiritual danger - v. 9-10 (1 Cor. 15:33).
3. To obtain God's mercy - v. 11-12.
II. I WILL DEVELOP MY FAITH.
A. By Remembering My Sin - Psa. 38:18 (humility & godly sorrow, 1 Tim. 1:12-13; Jas. 4:9-10).
B. By Controlling My Tongue - Psa. 39:1.
1. To speak good things - Col. 4:6.
2. To not speak evil - Jas. 3:9-10 (Eph. 4:29).
C. By Judging Uprightly - Psa. 75:2.
1. Without hypocrisy - Matt. 7:1-5.
2. Righteously - Jno. 7:24. (Jno. 5:30)
D. By Studying & Teaching The Things Of God - Psa. 77:11-12 (Heb. 5:12).
III. I WILL LIVE IN FAITHFUL REMEMBRANCE.
A. Of The Word & Will Of God - Psa. 119:15-16, 47.
B. By Being Thankful For God's Judgments - Psa. 119:62 (Eph. 3:13; Rom. 8:37).
C. By Carefully Obeying God's Laws - Psa. 119:8 (Matt. 7:21-23; Heb. 5:9).

Concl. - Fight the good fight...stay the course...keep the faith -- Reward ahead! - 2 Tim. 4:7-8
---
(Current events in the light of Scripture)
California Passes $400M Power Emergency Bill
Friday, January 19, 2001 - FOX News
California lawmakers approved a $400 million bailout plan Thursday night, aiming to avoid further blackouts for more than a million residents and businesses, as the state's energy crisis threatened to affect its booming economy.

The bill allows the state to purchase power on the open market and provide it to cash-strapped utilities at little cost. Gov. Gray Davis was expected to sign the measure Friday.

The action followed a second straight day of rolling blackouts that stretched from the Bakersfield area of central California to Oregon, 500 miles away. Power was turned off for about two hours to more than 675,000 California homes and businesses Thursday.

"I have a brand new baby. I'm worried about lights and heat," said Roland Plukas, 33, of Santa Monica. "I bought a flashlight yesterday, and I'm buying a bigger one today."

The power problems threatened everything from milk supplies to gasoline deliveries. The state's main gasoline pipeline was halted, and farmers were forced to dump milk because the dairy plants were operating on reduced hours. (http://www.foxnews.com/national/011901/power_woes.sml)


The cost of electrical power is going up and many of us are beginning to feel the pinch. Electrical power is one of those things we take for granted until the lights go out.
People think (or don't think) of God in much the same way. God is taken for granted by many until they think He is really needed (which usually means they finally realize they are in big trouble!). Too bad many of us do not realize the trouble and danger of sin and spiritual death, and that only God has the power to light our way out of sin's darkness. That power is the gospel (Rom. 1:16-17). The light is Jesus Christ (Jno. 1:3-4; 8:12).
The divine power which lights our way out of sin's dingy dungeon into the sunshine of God's love and salvation is free of charge to all who believe (Isa. 55:1-7; Rom. 1:16). Such a faith means we will obey the word and will of Jesus Christ (Matt. 7:21-23; Lk. 17:10; Heb. 5:9). We must "follow" Jesus to receive this source of power and the light it produces (Jno. 8:12). Nobody else has the ability to generate the power it takes to free us from sin. We must recognize our need now and not wait for the lights to go it, for then it will be too late (Heb. 9:27).
---
The Spirit's Sword is a free, weekly publication of the Mt. Baker church of Christ, Bellingham, WA

Send all questions, comments and subscriptions to the editor at: ssword@bibleanswer.com