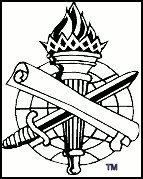 THE SPIRIT'S SWORD
published by
Mt. Baker church of Christ
1860 Mt. Baker Hwy · Bellingham, WA 98226
Volume IV, Number 47 · January 21, 2001
Editor..................Joe R. Price
---
Visit our Web Sites:
Mt. Baker church of Christ: http://www.bibleanswer.com/mtbaker
BIBLE ANSWERS: http://www.bibleanswer.com
---
In this issue:
---
-WHAT IT CANNOT DO-

CHANGE THE HEART (This is done by FAITH)

CHANGE THE LIFE (Repentance - Mt. 21:28.29)

REMOVE TEMPTATION (Man at fault - Jas. 1:14)

PREVENT ALL WRONGS (Ex., Peter - Gal 2:11, 14)

ASSURE ETERNAL LIFE (Ex., Paul - 1 Cor. 9:27)

GIVE LIFE TO LIVING (Only dead buried - Col 2:12)

-WHAT IT DOES FOR US-

INTO JESUS CHRIST - Gal. 3:27

INTO HIS DEATH - Rom. 6:3-4

SAVES FROM SIN - Mark 16:16

REMISSION OF SINS - Acts 2:38

WASH AWAY SINS - Acts 22:16

INTO THE NAME - Mt. 28:19-20

INTO THE BODY - 1 Cor. 12:13

NEWNESS OF LIFE - Rom. 6:3-5

FREE FROM SIN - Rom. 6:16-18

ANSWER OF CONSCIENCE - 1 Pet. 3:20-21

Please note that the only way one may tell what baptism is for or not for is by reading passages that mention baptism. They only way to find its relation to "faith" "repentance" and salvation is to read the passages where they are mentioned together. Try this on all subjects and see how your understanding increases.
---
An "open door" conveys the idea of accessibility. Twice Paul uses that expression with a correct assessment of the opportunities he had to preach the gospel (1 Corinthians 16:9; 2 Corinthians 2:12). A third time he uses it with a request that the Colossians pray that he would have a great opportunity to preach in Rome while he was in prison (Colossians 4:3). And Jesus opened a door for the church in Philadelphia which, He said, no man could close (Revelation 3:8).

Since an open door presents opportunities, it may be treated in several ways. First, It may not be recognized as an open door and, consequently, be no opportunity at all. Many never see opportunities to preach the gospel, so they conclude that others who are successful in reaching the lost are lucky, because things just seem to fall into their laps. They seem blinded to the patient concern, constant prayers and persistent contact manifest by the soul savers.

Second, an open door may be seen but passed by, because someone does not have time to enter. Christians are, in many instances, too busy for the Lord's work. They seek opportunities to talk to their lost friends about business, pleasure, hobbies, etc., but never about their souls. People cannot claim to be putting the kingdom first who are so busy that they do not have time to teach the lost (Matthew 6:33). Opportunities lost are forever gone.

Third, doors which stand ajar are many times closed by a disciple's own belligerent bluntness. Christians who claim to be trying to save the lost but who are impolite and inconsiderate actually become stumbling blocks. That is not to say that truth should be "watered down" and made palatable for some that do not have a love for truth (cf. 1 Thessalonians 2:10-12). Rather, that is a recognition of a truth that states that disciples must be "wise as serpents, and harmless as doves," (Matthew 10:16). To close doors is to destroy souls and for such action one shall surely give an account.

The wise man is one who would save souls (Proverbs11:30). He seeks to open doors, not close them. Paul used his opportunities in Ephesus and Troas and sought for more, even while in prison. If you would reach the hearts of men, pray for opportunities to save souls, be able to see them and then use them energetically. If your efforts to reach the lost are not productive, be wise enough to leave the door open - someone else may be able to enter where you have not.
---
For the complete text of this sermon, visit BIBLE ANSWERS
Scripture Reading: Revelation 1:12-18
I. UNFORTUNATE SUFFERERS - Matt. 15:29-31 (v. 30).
A. We May Suffer Through No Fault Of Our Own - Eccl. 9:2, 11; Jno. 9:1-3; Jas. 1:2-4; 2 Cor. 12:7-10 (cf. Mk. 5:25-34).
II. AN AFFLICTED FATHER - Mk. 5:22-23, 35-42.
A. A Father's Devotion & Faith In The Face Of Despair.
III. A SORROWING MOTHER - Mk. 7:24-26.
A. A Mother's Persistent Faith - 7:26-28 (Matt. 15:22-27) Matt.12:46-50; Jno.19:26; Acts 1:14.
IV. A SINFUL WOMAN - Lk. 7:37-38.
A. Her Shame & Sorrow For Sin Caused Her To Fall At Jesus' Feet.
B. A Life Of Faith Followed Her Forgiveness - Lk. 7:50.
V. A HEALED DEMONIAC - Lk. 8:35.
A. His Presence Showed His Thankfulness (cf. Lk. 17:15-19).
VI. A TRUTH-SEEKER - Lk. 10:39, 40-42.
A. No Better Place To Be! Matt. 6:33; Jno. 8:31-32.
VII. A BEREAVED SISTER - Jno. 11:32.
A. In Death, Jesus Is An Abiding Comfort To His People - Jno. 11:25-26; 14:1-6; 1 Ths. 4:13-18.
VIII. A REVERENT WORSHIPPER - Rev. 1:17-18.
A. Because He Is God - 1:17; cf. Isa. 44:6.
B. Because He Has Power Over Death - 1:18; 1 Cor. 15:19-21, 55-57.
---
For the complete text of this sermon, visit BIBLE ANSWERS
Scripture Reading: 1 Thessalonians 2:1-8
1. EXHORT - to urge one to pursue some course of conduct; always prospective, looking to the future. Persuasion.
2. Times when we all need exhortation, & times when we have opportunity to exhort others. How are we doing?
I. AVOID THINGS WHICH KEEP US FROM BEING GOOD EXHORTERS OF OTHERS - 2:1-6.
A. Do Not Be Afraid To Exhort (Without Fear) - v.2; cf. Eph.6:19-20; 2 Tim. 1:7 (Matt. 10:28).
B. Put Away All Evil Motives - v. 3-6.
1. Error - v. 3; 2 Tim. 4:2.
2. Uncleanness - v. 3; 1 Ths. 4:3, 7.
3. Guile - v. 3; cf. Rom. 16:18.
4. Pleasing men - v. 4 (v. 6); Gal. 1:10; 4:16.
5. Flattery - v. 5 (Jer. 9:8).
6. Covetousness - v. 6.
7. Being burdensome - v. 6; 2 Cor. 13:10.
II. MAINTAIN POSITIVE MOTIVES - v. 4-12.
A. Please God - v. 4; Gal. 1:10; 2 Cor. 5:9.
B. Exhibiting Gentleness - v. 7-8; 2 Tim. 2:24.
C. Holy, Righteous & Blameless - v. 10.
D. Exhort In What Is Really Needed - v. 11-12 (Gen. 45:8; Job 29:16).
---
(Current events in the light of Scripture)
Bush Says Will Sign Order Blocking Abortion Money
Monday, January 22, 2001
WASHINGTON (Reuters) - U.S. President George W. Bush said on Monday he will soon sign an order barring federal funds to international family planning groups that offer abortion services and counseling.

Asked if he was planning to sign the order, Bush told reporters: "Yes, I am." He said he would do it soon.

Bush's order would reverse a decision by President Clinton to allow federal funds to such groups.

The decision, which could complicate Bush's vow to improve relations between Republicans and Democrats, came as thousands of anti-abortion protesters rallied in Washington to mark the 28th anniversary of the landmark Roe v. Wade Supreme Court decision making abortion legal. Copyright (c)2001 Reuters Limited
Roe v. Wade has cast a dark shadow upon the moral fiber of this country. Millions upon millions of innocent lives have been taken in the name of "choice" since its enactment. As predicted, last Monday President Bush issued this executive order. We will applaud this action as a good step toward ending the barbarism of abortion.
The Bible says "For You formed my inward parts; You covered (wove, footnote in nkjv) me in my mother's womb. I will praise You, for I am fearfully and wonderfully made" (Psa. 139:13-14). God is the Maker and Giver of life within the womb. The Psalmist speaks of his personal identity while still in his mother's womb (certainly not the description of a lifeless mass of matter, is it?). Hence, the unique, distinct life of the unborn is here acknowledged and God is praised for it. To say the unborn child is not individual and unique life because it is dependent upon its mother for its life is no more accurate than to say it is not an individual and unique because it is dependent upon its mother for life after its birth! God makes new life, beginning within the womb. Let us praise His name and honor all human life, including the life of the unborn.
---
The Spirit's Sword is a free, weekly publication of the Mt. Baker church of Christ, Bellingham, WA

Send all questions, comments and subscriptions to the editor at: ssword@bibleanswer.com