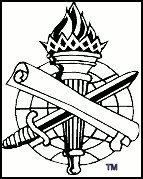 THE SPIRIT'S SWORD
published by
Mt. Baker church of Christ
1860 Mt. Baker Hwy · Bellingham, WA 98226
Volume IV, Number 48 · February 4, 2001
Editor..................Joe R. Price
---
Visit our Web Sites:
Mt. Baker church of Christ: http://www.bibleanswer.com/mtbaker
BIBLE ANSWERS: http://www.bibleanswer.com
---
In this issue:
Genesis: A Foundation (Steven J. Wallace)
Sermon Outlines:
---
If you have ever paid off a debt you know how liberating it is. To be out from under the pressure of making that monthly payment is a relief, no question about it.
Have you ever been freed from a financial obligation without having to pay off the debt? If so, I suspect you were very thankful for the kindness, generosity and mercy you were shown. At least, you should have been.
This is what happens in a spiritual sense when one is saved from his sins by Christ. By the mercy of God one is released from his debt of sin - a debt beyond his ability to repay. Divine compassion is extended to all through the death of Christ and obtained when the sinner will, in faith, obey the gospel instructions to repent of his sins and be baptized into Christ (Titus 2:11; Acts 2:37-41).
Jesus taught the motive and extent of forgiving those who sin against us in the parable of the unmerciful servant (Matt. 18:21-35). Is there any more tragic view of unmerciful selfishness than the one depicted by the Lord in this parable? The servant who was freed from an enormous debt to his master falls upon his fellow servant and demands payment of a paltry sum by compassion. Unwilling to show the same mercy and forgiveness he had been shown, the man reaped what he had sown. His master placed him under a torment which would last forever.
The point? "So my heavenly Father also will do to you if each of you, from his heart, does not forgive his brother his trespasses" (Matt. 18:35).
Why are we unwilling to forgive each other when we have been forgiven a much greater debt? Perhaps because we do not appreciate the value and depth of our own forgiveness. Perhaps because we do not love each other as much as we love ourselves. Clearly, because we do not love each other the way the Lord loves us (1 Jno. 4:7-11).
Brethren, these things ought not be so. Forgiveness may not always be easy. But it is always right (Col. 3:12-14). If we forgive we will be forgiven. If not, our sin remains. (Matt. 6:14-15)
---
GENESIS: A FOUNDATION
Steve J. Wallace
"If the foundations are destroyed, what can the righteous do?" (Ps. 11:3)
And so this inspired principle gives us an undeniable principle that anything is as strong as its foundation. How can the righteous, without a foundation for righteousness, be righteous? A house with a faulty foundation is itself weak and unsafe, yet with a strong foundation is itself strong, "He is like a man building a house, who dug deep and laid the foundation on the rock. And when the flood arose, the stream beat vehemently against that house, and could not shake it, for it was founded on the rock. But he who heard and did nothing is like a man who built a house on the earth without a foundation, against which the stream beat vehemently; and immediately it fell. And the ruin of that house was great" (Lk. 6:48-49). In our Lord's analogy, the underlying reason why one house stood and the other house fell is because of the foundation!
It has been said that the book of Genesis serves as a foundation for the Bible. There are, in fact, over 200 allusions to Genesis in the New Testament, more than any other Old Testament book. Only three books do not mention any allusion to Genesis: Philemon and 1 & 2 John; yet, both of these authors quote from Genesis in their other writings often. Every New Testament writer so does. Genesis is important for many different reasons. The meaning of anything is tied up in its origin, and since Genesis shows us the origin of life, sin, marriage, clothing, government, death, etc., it serves as a book that communicates meaning. We shall, in fact, see the relevancy of creation in later articles of StraitWay. If the Bible is stripped of Genesis, it would be like a house ready to crumble without a foundation. Is it not coincidental that scoffers of the Bible often have their "cross-hairs" centered at the first 11 chapters of Genesis? Truly, "If the foundation are destroyed, what can the righteous do?"
The very first verse of the Bible is foundational for other truths revealed in Biblical history. Genesis 1:1 serves as a test to the human mind for faith. If one cannot believe that, "In the beginning God created the heavens and the earth," how and why should one believe other miracles in the Bible? But if one can believe Genesis 1:1, he should be able to in faith, accept what the rest of scripture teaches. "But without faith it is impossible to please Him, for he who comes to God must believe that He is, and that He is a rewarder of those who diligently seek Him" (Heb. 11:6). Can one be acceptable before God without believing that "HE IS"? Genesis 1:1 positions a foundational truth upon which all other truths are intricately cemented: God is creator of all things!
We see this exemplified in Paul's teaching when he took the gospel to the pagan (Acts 17:16ff). Notice the apostle's construction of three fundamentals for rejecting idolatry:
1. One foundational reason is that God is creator, "God who made the world and everything in it, since He is Lord of heaven and earth, [i.e., Gen. 1:1, sjw] does not dwell in temples made with hands" (Acts 17:24; Gen. 1).

2. A second foundational reason is that God created all life, "Nor is He worshiped with men's hands, as though He needed anything, since He gives to all life, breath, and all things" (Acts 17:25; Gen. 1).

3. A third foundational reason is that God has made all nations from one blood (Acts 17:26). Genesis teaches that all life is traced back to Adam and later through Noah (see Gen. 1; 2; 7; 8). Having established that, Paul catapults a strong and sensible application to the hearts of his listeners, saying, "Therefore, since we are the offspring of God, we ought not to think that the Divine Nature is like gold or silver or stone, something shaped by art and man's devising" (Acts 17:29).
(Straitway Magazine, Vol. 3, Issue 1)
---
For the complete text of this sermon, visit BIBLE ANSWERS
Scripture Reading: John 14:1-6
Intro.
1. "Way" - A traveled road, metaph., a course of conduct, a way (i.e. manner) of thinking, feeling, deciding (Online Bible).
2. Jer. 6:16-17, 18:15 - Old paths, good way, ancient paths & highway.
3. Jesus is our "Way" to the Father - Jno. 14:4-6; Heb. 10:19-22.
4. Doesn't surprise us that Christianity is called "the Way" in NT.
I. CHRISTIANS (Who Are In The Way Of Salvation)…
A. Are Known By Others To Be Christians - Acts 9:2; Jno. 13:34-35; Matt. 5:13-16; 1 Pet. 2:11-12; 1 Pet. 3:1-2; 1 Pet. 3:16; Acts 9:2 (1 Pet. 4:4).
B. Are Servants Of The Most High God - Acts 16:17; cf. Lk. 17:10; Matt. 25:40.
C. Proclaim The Way Of Salvation To Others - Acts 16:17; 8:4; 2 Cor. 5:11, 14, 20.
D. Are Saved From Their Sins - Acts 16:17; Rom. 3:23; 6:23, 17-18.
E. Are Instructed Accurately In Truth - Acts 18:25-26; Matt. 11:28-30; Jno. 6:45.
F. Are Believers Who Keep Open & Humble Hearts - Acts 19:8-10; Lk. 8:15.
G. Are Not Ashamed Of The Commotion Caused By The Gospel - Acts 19:23 (Rom. 1:16; 1 Pet. 3:13-14); Acts 20:1 - Paul didn't leave until the uproar had stopped!
H. Will Be Mocked & Misrepresented, But Will Persevere - Acts 24:14 (Matt. 5:11); Heb. 10:20; Jno. 4:21-24.
I. Desire Others To Combine Their Knowledge of Christ With Faith To Obey The Gospel Of Christ - Acts 24:22-25; 26:27-29.
---
For the complete text of this sermon, visit BIBLE ANSWERS
Acts 1
Scripture Reading: John 20:24-29
· Book of Acts is a grand & glorious expression of Great Commission.
-Gives personal testimony of the eyewitnesses.
-Gives us understanding about the church.
-Reveals the work of the Holy Spirit.
-Records what sinners told to do to be saved.
-Gives the historical setting for other NT books.
· Acts 1: "You shall be my witnesses…"
I. MANY INFALLIBLE PROOFS - 1:1-3.
A. The Former Account: Gospel of Luke - Lk. 1:1-4 (24:36-53; Acts 1:1-12).
B. The Apostles Of Christ:
1. Chosen by Christ - 1:2 (Lk. 6:13; Jno. 15:16).
2. After Christ's resurrection - 1:2-8; 1 Cor. 15:3-8; 1:2 (Matt. 28:18-20; Mk. 16:15; Lk. 24:44.
-We can confidently believe & follow what they taught! - 1 Jno. 1:1-5 (1 Cor. 14:37).
II. HOLY SPIRIT BAPTISM - 1:4-8.
A. We Can Trust The Divine Source Of The Gospel & Because Of This Heavenly Power.
1. Revelation - Jno. 14:25-26; 15:26-27; 16:13.
2. Inspiration - Matt. 10:19-20.
3. Confirmation - Mk. 16:17-20.
4. Witnesses of Christ - 1:8 (Jno. 15:27).
-We can confidently receive the gospel as it is in truth, the word of God! 1 Ths. 2:13
III. THE ASCENSION OF JESUS - 1:9-11.
A. Jesus Is Exalted & Reigning In Heaven - Eph. 1:20-23 (Dan. 7:13-14).
B. Jesus Will Return One Day - 1 Ths. 4:17-18.
-The faithful are comforted because our hope is real!
IV. SELECTION OF MATTHIAS - 1:15-26.
A. The Wicked Will Not Prosper - 1:15-20.
B. The Apostles Are Credible Witnesses - 1:21-26.
-The testimony of the apostles must be heard!
---
(Current events in the light of Scripture)
Phony $200 Bill with Bush Picture Used in Kentucky
Thursday, February 01, 2001
DANVILLE, Ky. (Reuters) - Talk about funny money.
Police in Kentucky are looking for a customer who succeeded in paying for a $2 order at a fast-food restaurant with a phony $200 bill featuring a picture of President George W. Bush and a depiction of the White House with a lawn sign saying, "We like broccoli."
Authorities say the female cashier at a Dairy Queen in Danville even gave the culprit $198 in real money as change.
"Essentially, the story is that somebody at a drive-in ordered some food and passed a $200 novelty deal with George Bush on it," Danville Police Detective Bob Williamson said.
"At a distance it looks like a real bill, it's got the green color," Williamson said when asked how the cashier possibly could mistake it for genuine money.
The cartoonish bill was accepted on Sunday evening by the Dairy Queen cashier despite having Bush on one side and an oil well on the other. The phony bill also depicted the White House lawn with yard signs reading "U.S. deserves a tax cut," "No more scandals" and "We like broccoli," the last apparently referring to Bush's father's admitted dislike for the vegetable.
No U.S. currency has a picture of Bush, let alone a reference to liking broccoli.
Because there is no actual $200 currency, the culprit could face a charge of theft by deception but not counterfeiting, Williamson said. Copyright ©2001 Reuters Limited.
Like this fake money, from a distance many churches look like the genuine article. Only upon closer inspection can one see the discrepancies. Like this thief, some peddle the word of God, leading to spiritual death (2 Cor. 2:15-17).
Should we worry about taking a look at churches to see if they conform to the divine pattern? (1 Cor. 4:17; 2 Tim. 1:13) Some brethren say "no." They say it is futile and even wrong to identify counterfeit churches around us. "Who are you to judge?" (I wonder if Dairy Queen cared that their cashier did not judge the authenticity of this phony money?) "You are too legalistic!" (Do you suppose Dairy Queen dared to say that when their banker told them about the funny money they tried to deposit?) "You need to learn more about grace!" (Tell that to Dairy Queen and the prosecutor should this fraud be arrested and prosecuted!) Yet, brethren are offended when counterfeit churches (those not found in the New Testament of Christ) are identified and warned against! I guess passing off funny money is a more serious crime to some that passing off "funny" churches!
It is not wrong to "try the spirits" to carefully follow truth and avoid error (1 Jno. 4:1; 1 Thess. 5:21-22). Christ built one church (Matt. 16:18). The saved are added to it (Acts 2:47). All others, produced by men, are counterfeit!
---
The Spirit's Sword is a free, weekly publication of the Mt. Baker church of Christ, Bellingham, WA

Send all questions, comments and subscriptions to the editor at: ssword@bibleanswer.com