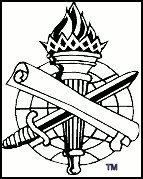 THE SPIRIT'S SWORD
published by
Mt. Baker church of Christ
1860 Mt. Baker Hwy · Bellingham, WA 98226
Volume IV, Number 49 · February 11, 2001
Editor..................Joe R. Price
---
Visit our Web Sites:
Mt. Baker church of Christ: http://www.bibleanswer.com/mtbaker
BIBLE ANSWERS: http://www.bibleanswer.com
---
In this issue:
"What Do You Seek?" (Steven F. Deaton)
Sermon Outlines:
---
"WHAT DO YOU SEEK?"
Steven F. Deaton
In John One, the Bible records John the Immerser saw Jesus coming and declared, "Behold the Lamb of God!" (Jn. 1:36). Two of his disciples heard this and followed Jesus, who "seeing them following, said to them, 'What do you seek?'" (Jn. 1:37-38). This is a good question for all of us. Be honest with yourself as you read the following.
Do you seek a church based on worldly or carnal benefits? To some, this is the factor that determines where they attend services. They look for the place with the most young people so their children will have friends. They look for a preacher who has short, sharp, and witty sermons. They want a church that has the best singing. Others seek a church for business contacts or benevolent help. To some of the Jews, Jesus said, "Most assuredly, I say to you, you seek Me, not because you saw the signs, but because you ate of the loaves and were filled" (Jn. 6:26). Is this what you seek?
Do you seek something new? There were a number of men in Athens who "spent their time in nothing else but either to tell or hear some new thing" (Acts 17:21). These men sought knowledge for the sake of knowledge, and in their wisdom knew not God (cf. 1 Cor. 1:21). Is this what you seek?
Do you seek self-justification? One man demanded, "Teacher, tell my brother to divide the inheritance with me" (Lk. 12:13). To which the Lord promptly replied, "Man, who made Me a judge or an arbitrator over you?" (Lk. 12:14). Some people go in search of self-justification. They want their selfish feelings, erroneous theories, or unrighteous actions to be approved by the Lord. Is this what you seek?
Do you seek the Lord? A few people seek Jesus Christ. They seek to sanctify Him in their heart as Lord (1 Pet. 3:15). They seek to submit to His will in all things, including the plan of salvation. When they read Mark 16:16, "He who believes and is baptized will be saved; but he who does not believe will be condemned," they do not seek excuses not to obey, but humbly submit. Is this what you seek?
---
THE JUST SHALL LIVE BY FAITH
Joe R. Price
After nearly forty years of wilderness wandering an entire generation had died because of unbelief (Heb. 3:16-19). During that time Israel had fed each day upon manna from God. They had been protected from the normal wear and tear a nomadic life would bring (Deut. 8:3-4). He had defeated their enemies and directed they journey (Num. 21:1-3).
But now, as they must journey around Edom on their way to the promised land, they become discouraged and complain against Moses and against God (Num. 21:4-5). God's hot displeasure is displayed by the fiery serpents He sent among the people. Many people died in this divine judgment (Num. 21:6).
But there was a way of escape. The people confessed their sin and Moses prayed for the people (Num. 21:7). God told Moses to make a bronze serpent and put it on a pole. When an Israelite was bitten by a serpent, he could look at the bronze serpent and live. (Num. 21:8-9)
Why didn't the Lord just remove the serpents? While we are not told, we can deduce one thing: here was an opportunity for men to show their faith in the word and power of God! If they wanted to live, and they believed God had the power to save them from death, they looked at the bronze serpent. And, they lived - just as God promised they would.
They lived by (or because of) their faith. Their faith was responsive, submissive and obedient. Unless their faith moved them to obey the word of God, they would die in unbelief.
This is the same kind of faith which saves us. Like that bronze serpent, Jesus was lifted up on the cross to save sinners from the eternal death brought on by sin. "And as Moses lifted up the serpent in the wilderness, even so must the Son of Man be lifted up, that whoever believes in Him should not perish but have eternal life." (Jno. 3:14-15)
What kind of faith brought life to the Israelite bitten by the serpent? An obedient faith. One that did what God said (look at the serpent). What kind of faith brings life to one who is lost in sin? An obedient faith. One that will take Jesus at His word and do whatever He says (Matt. 7:21-23).
Jesus says when we have been "bitten" by sin we must believe He is from above and confess your faith before men, repent of your sins and be baptized for the remission of your sins (Jno. 8:24; Matt. 10:32; Lk. 13:3, 5; Mk. 16:16; Acts 2:38). Then we, by faith, shall live (Rom. 1:16-17). A faith that will not obey is a faith that will not save! (Jas. 2:14-26)
---
For the complete text of this sermon, visit BIBLE ANSWERS
STRENGTHENED IN THE GRACE OF CHRIST
Scripture Reading: 2 Timothy 2:1-7
1. 2 Timothy is Paul's farewell to a man he loved.
2. Need strength to live in the grace of Christ - to be true to the faith we pro-fess.
I. BE STRENGTHENED IN GRACE BY TEACHING THE GOSPEL TO OTHERS - 2:2.
A. The Things Which You Have Heard -v. 13; 1 Tim. 6:3; cf. 2 Tim. 4:2.
B. Commit To Faithful Men - cf. 1 Tim. 1:12.
C. Equip Them To Be Able To Teach Others - 2:3-6.
II. WAYS TO BE STRENGTHENED IN THE GRACE OF CHRIST - 2:3-6.
A. Serve As A Soldier - v. 3-4.
1. Suffer hardship (1:8, 4:5) - 2:8-12.
2. No entanglement w/ world - 2 Cor. 6:14-18; Matt. 6:33; Lk. 14:15-24.
3. Active duty - Eph. 6:10-13 (Deut. 20:1-8).
B. Compete As An Athlete - v. 5.
1. Commitment to crown - 4:7-8; 1 Cor. 9:24-25 (1 Pet. 1:3-4).
2. Discipline - 1 Cor. 9:25-27; 2 Tim. 2:15; 1 Tim. 4:7-8; Heb. 5:14.
3. Obey the rules - v. 5; Matt. 7:21; Heb. 5:9.
C. Work Like A Farmer - v. 6.
1. Hard work - Gal. 6:7-8; 2 Cor. 9:6.
2. Patience - Gal. 6:9; Jas. 5:7-11; Heb. 6:9-12; 2:2; 4:2; 1 Cor. 3:6-9.
---
For the complete text of this sermon, visit BIBLE ANSWERS
Acts 2
Scripture Reading: Acts 2:14-21
Day of Pentecost was fifty days after Passover & always fell on the first day of the week (Lev. 23:15-16).
I. HS BAPTISM: HEAVENLY POWER TO SPEAK - 2:1-4 (1:8).
A. Three Miracles Attended The Baptism of the Holy Spirit (Sound, Sight, Language).
B. The Reaction - 2:5-13.
C. Inspired Explanation Of The Language Miracle - 2:14-21; Joel 2:28-32.
II. JESUS OF NAZARETH: THE LORD & CHRIST - 2:22-36.
A. God Approved Of Jesus - 2:22 (Jno. 3:2; 5:36); Jno. 11:45-47 (Matt. 12:24).
B. You Killed Jesus Of Nazareth - 2:23; cf. Lk. 22:22 (Psa. 22; Isa. 53).
C. God Raised Up Jesus - 2:24-32.
1. The prophet David - d Christ - 2:24-31 (Psa. 16:8-11); 2:30; 2 Sam. 7:12-13 (Psa. 89:3-4,35-37)
2. Eyewitnesses - 2:32.
D. God Exalted Jesus At Right Hand - 2:33-35.
1. Proof: Presence of the Holy Spirit - 2:33 (Jno. 14:12; 15:26).
2. Jesus at God's right hand: David's prophecy - 2:34-35; Psa. 110:1.
E. Conclusion: Application Of The Truth - 2:36.
III. RESULTS OF THE SERMON - 2:37-41.
A. Effect Of The Truth On Good Hearts - 2:37.
B. The Plea Of Convicted Believers - 2:37.
C. The Remedy Available To Convicted Believers - 2:38-40.
D. The Response Of Convicted Believers - 2:41.
VI. RESULT OF THEIR SALVATION-2:41-47
A. Added To The Church - 2:41, 47.
B. Faithful Continuance - 2:42-43, 45.
C. Unity - 2:44.
D. Favor With God & Man - 2:47.
---
(Current events in the light of Scripture)
MDs Rule Out Ebola-Related Fever for Canada Patient
Friday, February 09, 2001
TORONTO (Reuters) - Tropical disease laboratories in Winnipeg and Atlanta ruled out the risk that a Congolese woman in a Canadian hospital is suffering from any of a string of illnesses related to the deadly Ebola virus and told doctors they can ease up on quarantine rules.

A statement released on Friday said the health laboratories had ruled out viral hemorrhagic fevers, which are spread through human secretions such as blood, semen, saliva and mucous. Victims die from shock after days of fever, vomiting, and heavy bleeding.

Ebola, which is almost invariably fatal, is the best known of these illnesses. More than 170 people died in a recent outbreak in Uganda.

Health officials confirmed on Tuesday that the woman, who flew to Toronto via New York from the Democratic Republic of Congo on Saturday, was not carrying the Ebola virus.

Doctors had taken extraordinary measures to keep the extremely sick woman isolated until labs had determined whether her symptoms were contagious. Copyright ©2001 Reuters Limited.

http://news.lycos.com/headlines/Science/article.asp?docid=RTSCIENCE-CANADA-EBOLA-DC&date=20010209
Disease is frightening. The fear of the known (and unknown) can seize upon us whenever the likelihood or reality of contracting an incurable disease exists.
God comforted Israel that "If you diligently heed the voice of the LORD your God and do what is right in His sight, give ear to His commandments and keep all His statutes, I will put none of the diseases on you which I have brought on the Egyptians. For I am the Lord who heals you." (Exo. 15:26) God, in His Son Jesus Christ, is the Healer of every spiritual disease. Sin, in all its forms, is the deadly disease of the soul which always kills unless the remedy of Christ is applied (Rom. 6:23). The only cure is the power of the gospel. Consider some spiritual diseases with which we have been, are now or may become infected.
1) The disease of worldliness (1 Jno. 2:15-17; Gal. 5:19-21). The thinking, values and corruption which is in the world through lust is destroys righteous thinking and living. Only the divine power provided in the gospel is strong enough to kill this disease in our lives (2 Pet. 1:3-4).
2) The disease of false teaching (2 Tim. 2:16-18). Those who tell us that doctrine is not nearly as important as attitude of heart minimize the seriousness of this disease! That is like telling someone that heart disease is not nearly as serious as lung cancer! Which do you prefer to have?! The cure of false teaching is to always teach and demand the "whole counsel of God" (Acts 20:27; cf. 2 Tim. 2:15).
3) Diseases of the heart (Prov. 23:7; Mk. 7:21-23). Like a doctor implants a pacemaker to regulate the rhythm of the heart, we must implant the gospel to regulates its impulses, attitudes and actions. Else, in sin we will lose our souls!
---
The Spirit's Sword is a free, weekly publication of the Mt. Baker church of Christ, Bellingham, WA

Send all questions, comments and subscriptions to the editor at: ssword@bibleanswer.com