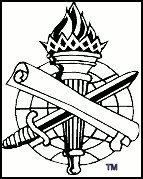 THE SPIRIT'S SWORD
published by
Mt. Baker church of Christ
1860 Mt. Baker Hwy · Bellingham, WA 98226
Volume V, Number 1 - March 11, 2001
Editor..................Joe R. Price
---
Visit our Web Sites:
Mt. Baker church of Christ: http://www.bibleanswer.com/mtbaker
BIBLE ANSWERS: http://www.bibleanswer.com
---
Link of the Week: UNITY IN DIVERSITY, by Wayne Partain
---
In this issue:
---
HOW CAN JESUS BE GOD AND THE SON OF GOD?


Joe R. Price

In the same way it can be said of a man that he is man and the son of man. He is human, and he came forth from humanity. In a similar way it can be said that Jesus is God (Deity, see John 1:1-3) and the "son of God" (Lk. 1:35).

The expression "son of" carries the idea of being like that of which one is the "son." For instance, a "son of peace" was one who bore the character of peace (Lk. 10:6). the "sons of thunder" bore a thunderous nature (Mk. 3:17). A "son of the devil" bear the traits of their father (Jno. 8:44; Acts 13:10). Likewise, Christians are to be "sons of your Father" in heaven (Matt. 5:45).

In like manner, Jesus is God. He is Deity, the Almighty One, eternal God (Isa. 9:6; Jno. 1:1-3; Col. 1:15-17; 2:9). He is termed the "Son of God" to speak of His divine nature and character. "Son of God" also identifies Jesus as the Messiah of prophecy (Isa. 7:14; 9:6; Psa. 2:7). Jesus is Immanuel ("God with us," Isa. 7:14).

A thorough definition of "Son of God" is found in John 10:30-38. Here Jesus said, "I and my Father are one" (Jno. 10:30). The Jews tried to kill him because to call God his Father was to "make yourself God" (Jno. 10:33). However, Jesus said even their law called some men "gods" (Jno. 10:34; Psa. 82:6), so it was not blasphemy to call the one "whom the Father sanctified and sent into the world" the "Son of God" (Jno. 10:36). Then, in John 10:38 Jesus says that being the "Son of God" means that "the Father is in Me, and I in Him." This is Messianic terminology (see Isa. 9:6; 2 Sam. 7:13-14; Psa. 2:7; Acts 13:33; Rom. 1:4; Heb. 1:5; 5:5). And, it identifies the nature of the Messiah: He is "God with us."

From the testimony of scripture we conclude that Jesus is God (deity) and as the "Son of God" fulfills His work and mission as the Messiah, the Savior of the world (Jno. 17:1-5).
---
Steven F. Deaton
We know that all of us have or had a father in the flesh. Hopefully, that same man raised us in a loving a caring environment. In the spiritual realm, we all have a Father/father as well. We either have God as our Father, or the devil as our father. Who is your Father/father? Yours is the One/one you hear, learn from, and please.
Jesus said of His Father, "I have many things to say and to judge concerning you, but He who sent Me is true; and I speak to the world those things which I heard from Him" (John 8:26). Jesus listened to God the Father and spoke those things which He heard. Who do you listen to God or Satan when it comes to alcohol, drugs, fornication, and adultery (Gal. 5:19-21)? You will either listen to One or the other, and that will determine who is your Father/father.
Next, Jesus said of His Father, "When you lift up the Son of Man, then you will know that I am He, and that I do nothing of Myself; but as My Father taught Me, I speak these things" (John 8:28). Jesus was "taught" of the Father, and did that which He had learned. What have you learned? Have you learned to have bitterness, wrath, anger, evil speech, and malice, or to be kind, tenderhearted, and forgiving (Eph. 4:31-32)? If the former, you have the devil as your father. If the latter, you have God as your Father (Eph. 5:1).
Further, Jesus said of His Father, "And He who sent Me is with Me. The Father has not left Me alone, for I always do those things that please Him" (John 8:29). Jesus pleased His Father. Who do you please? Do you cheat, lie, and steal, or are you fair, truthful, and honest (Eph. 4:25-29)? When you sin, you please the devil and indicate that he truly is your father. When you do what is right, you please God and indicate that He is you Father.
HOW CAN GOD BE YOUR FATHER? In order for God to truly be your Father, you must be adopted into the family of God, you must be born again (Eph. 1:5; Jn. 3:3, 5). To be born again, you must be "born of the water and of the Spirit," that is, you must heed the Spirit's word and be baptized into Christ. "For you are all sons of God through faith in Christ Jesus. For as many of you as were baptized into Christ have put on Christ" (Gal. 3:26-27).
---
For the complete text of this sermon, visit BIBLE ANSWERS
Scripture Reading: Ephesians 4:11-16
Intro.
1. Spiritual maturity is desired by all conscientious Christians - Matt. 5:48; Phil. 3:12; Eph. 4:13; Col. 1:28.
2. How do we reach / secure spiritual maturity?
I. PUT AWAY CARNAL THINGS.
A. Put Away Sin - 1 Cor. 3:1-3 (Col. 3:5-9).
II. CULTIVATE YOUR UNDERSTANDING OF TRUTH - 1 Cor. 14:20; Eph. 5:17; Jno. 8:31-32.
A. Word Of Christ Must Dwell Richly Within Us - Col. 3:16; Jas. 1:21-25 (3:2); 1 Pet. 3:15.
B. The Mature Use Their Understanding Wisely - Jas. 3:13-18.
III. BY STRIVING TO BE LIKE CHRIST - Eph. 4:13, 15.
A. The Maturing Christian Measures Himself By Christ - 1 Jno. 2:5-6 (1 Pet. 2:21); Heb. 11: 6; Phil. 2:5.
B. Christ Must Be Formed Within Us - Gal. 4.19 (2:20).
IV. BY PROGRESSING BEYOND FIRST PRINCIPLES - Heb 5:12-6:3.
A. In Our Understanding & Use Of Truth - 5:11, 13.
B. In Our Willingness & Ability To Teach Truth - 5:12.
C. In Our Ability To Discern Right & Wrong, Truth & Error - 5:14; Phil. 1:9-11 (Lk. 12:57; Jno. 7:24).
V. BY OVERCOMING TEMPTATION - 1 Jno. 2:14 (1 Pet. 5:8-9).
A. Word Of God Abides In The Strong - Psa. 119:11.
B. By Diligently Increasing In Every Fruit Of Righteousness - 2 Pet. 1:5-11. (cf. 1 Cor. 10:12-13)
---
For the complete text of this sermon, visit BIBLE ANSWERS
Scripture Reading: Acts 4:13-22
Intro.
1. Jesus teaches we must judge many things & must use righteous judgment (Lk. 12:57; Jn. 7:24).
2. Acts 4: The inhabitants of Jerusalem, the highest court of the Jewish nation and Peter & John had to "judge what was right!" So do we!
I. BY WHAT POWER (NAME) HAVE YOU DONE THIS? ("by what means" - 4:9). (4:22)
A. Not By The Political, Religious, Or Moral Power Of Man - cf. 4:5-6; 3:12.
B. By The Power Of Jesus Christ - 4:9-10 (3:6, 16). -Jesus has power...
1. To heal the body (lame man).
2. To build the house of God - Psa. 118: 22 (1 Pet. 2:6-7; Eph. 2:19-22).
3. To save the soul - 4:12 (Jno. 14:6).
C. Today As Then, Jesus' Power To Save The Soul Is Applied Through The Gospel - 4:12; Rom. 1:16.
D. By What Power Have You Done This? (Col. 3:17)
II. THEY HAD BEEN WITH JESUS - 4:13-16.
A. People Can Tell When You Are With Jesus - 1 Pet. 4:1-4; 2:11-12.
B. Being "With" Jesus Does Not Depend On Social Status Or Human Learning - 4:13; cf. 1 Cor. 1:26-29.
C. Will People "Marvel" At Our:
1. Faith in the face of trial? (1 Pet. 3:13-14)
2. Devotion to the truth? (cf. 4:20; Jude 3)
3. Life in Christ? (Gal. 2:20)
-Will they see Jesus in us?!
III. "DO NOT SPEAK IN THE NAME OF JESUS!" - 4:17-18
A. Judge What Is Right: Should You Listen To Man Or God? - v. 19
B. Under A Powerful Threat, The Apostles:
1. Reported the threat to their brethren - 4:23.
2. Raised their voices to God - 4:24-30.
3. Raised their voices to men - 4:31.
---
(Current events in the light of Scripture)
Sub Commander's Wife Says He Is Devastated
Friday, March 09, 2001
WASHINGTON (Reuters) - The commander of the U.S. submarine that rammed into a Japanese trawler killing nine people feels deep remorse over what happened and will never get over the tragedy, his wife said on Friday.

USS Greeneville Cmdr. Scott Waddle, one of three officers facing a U.S. Navy court of inquiry into the Feb. 9 collision, met with Japanese family members privately this week to offer his condolences.

Jill Waddle, the commander's wife, said in an interview with ABC's "Good Morning America" program that her husband told the families he was very sorry for the accident off Hawaii.

"His heart is breaking. He feels terrible, great remorse for what has happened. Also he feels it is something he will never get over," she said.

The relatives told reporters at a news conference after their meeting on Thursday that they considered Waddle's apologies sincere. One woman noted that the 41-year-old sub commander "appeared in the room and bowed and tears fell to the floor."

Waddle's father, retired Air Force. Col. Dan Waddle, called his son a professional military man who knew the responsibilities when he took command of the Greeneville in 1989. "He's taking responsibility for what happened," said Col. Waddle. "He's the commanding officer and the buck stops there."

Col. Waddle said when the inquiry was over his son wanted to travel to Japan to make personal apologies again to each family member.

Waddle's wife said her husband did not believe the presence of civilians on board had interfered with his performance on the vessel.

"This is a very, very professional man. I hope his career can go on," Col. Waddle said.
Copyright (c)2001 Reuters Limited. (edited for length)
http://news.lycos.com/headlines/Politics/article.asp?docid=RTPOLITICS-SUBMARINE-LEADALL-DC&date=20010309
We share in extending condolences to the family and friends of those killed in this tragic incident. There are valuable spiritual lessons to be learned by observing the reported conduct of Cmdr. Waddle.
1) "Blessed are those who mourn, For they shall be comforted" (Matt. 5:4). Cmdr. Waddle mourns the loss of human life. We should mourn the loss of our spiritual life due to sin, for it brings eternal death (Rom. 6:23). With godly sorrow for our sins we will repent, leading to salvation (2 Cor. 7:10).

2) "For each one shall bear his own load" (Gal. 6:5). Personal responsibility is real and should be accepted by every person. The Commander is to be commended for taking responsibility for his actions. We are accountable for our moral, ethical and religious decisions, too. We will each give account of ourselves to God (Rom. 14:12). Are you ready to do so? (2 Cor. 5:10; Matt. 25:31-46)

3) "I press toward the goal for the prize of the upward call of God in Christ Jesus" (Phil. 3:14). Ever aware that our sin was against God (Psa. 51:4), always mindful that by His Son He has forgiven us (Col. 1:19-22), always conscious of God's grace, applied by faith (1 Tim. 1:12-15; Eph. 2:8-9; Tit. 3:4-7), Christians arise from the sorrow of their sin in the assurance of the love and forgiveness of God in Christ Jesus.
Will you?
---
The Spirit's Sword is a free, weekly publication of the Mt. Baker church of Christ, Bellingham, WA

Send all questions, comments and subscriptions to the editor at: ssword@bibleanswer.com