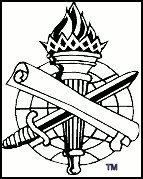 THE SPIRIT'S SWORD
published by
Mt. Baker church of Christ
1860 Mt. Baker Hwy · Bellingham, WA 98226
Volume V, Number 5 - April 8, 2001
Editor..................Joe R. Price
---
Visit our Web Sites:
Mt. Baker church of Christ: http://www.bibleanswer.com/mtbaker
BIBLE ANSWERS: http://www.bibleanswer.com
---
Link of the Week: SHORT COURSE ON THE HOLY SPIRIT
---
In this issue:
Easter Parade, Easter Piano? (Larry Ray Hafley)
"Why Was Cain's Offering Unacceptable To God?" (Rick Holt)
Sermons Outlines
---
Easter Sunday! Even some liberal churches of Christ celebrate the day as a part of their spiritual and religious service. From Texas to Tennessee, churches are sponsoring "Easter Egg" hunts, special musical programs, and worship services as part of their acknowledgment and acceptance of the "Easter tradition."
If all these activities are "of God;" that is, if they can be incorporated into the work and worship of the Lord's church, why not also include mechanical instruments of music? If churches may have an "Easter parade," why not an "Easter piano," too?
One is as scriptural as the other. One is as much a part of the New Testament as is the other. One was as an integral a part of the worship of churches in the New Testament as was the other. Hence, if we may have one, we may have the other. Easter and the instrument--Easter parades and Easter pianos--they stand or fall together.

To Our "Uncomfortable" Brethren
To those of our brethren who tolerate, but are still a tad "uncomfortable" with the involvement of the church in the Easter hoopla, relax. You soon will feel better and not be troubled by it. Your conscience, which is now sticking you, will give in. You see, your children and grandchildren, who have not been taught the distinction between human religion and divine religion, between the traditions of men and the traditions of God, between churches of men and the churches of Christ, shortly will have such an active role in Easter services that you will drown your doubts, applaud, and beam brightly as they perform and entertain the brethren in skits, singing groups and other types of Easter escapades.
On the other hand, you might allow ("But secretly, for fear of the Jews") your heart to read and ponder the following:
"Teach...them to observe all things whatsoever I have commanded you" (Matt. 28:20). "And they continued steadfastly in the apostles doctrine and fellowship, and in breaking of bread, and in prayers" (Acts 2:42). "Teach no other doctrine" (1 Tim. 1:3). "(You are) making the word of God of none effect through your traditions" (Mk. 7:13). "Therefore, brethren, stand fast, and hold the traditions which ye have been taught, whether by word, or our epistle" (2 Thess. 2:15). "Whatsoever ye do in word or deed, do all in the name of the Lord Jesus" (Col. 3:17). "Whosoever transgresseth, and abideth not in the doctrine of Christ hath not God. He that abideth in the doctrine of Christ, he hath both the Father and the Son" (2 Jn. 9).
If we worship God "in spirit and in truth," we will not be led away and led astray "by every wind of doctrine," but, rather, "by every word that proceedeth out of the mouth of God." Thus, will we be enabled to "serve God acceptable with reverence and godly fear." By abiding in the truth, as it is in Jesus, we can have the church involved with neither Easter nor the instrument. But, again, if one why not the other?
---
"WHY WAS CAIN'S OFFERING UNACCEPTABLE TO GOD?"
Rick Holt
We find the account of Cain and Abel in Genesis 4:1-16. Abel was a keeper of flocks, and Cain a tiller of the ground. Cain brought an offering of the fruit of the ground, and Abel brought an offering of the firstlings of his flock and their fat portions. The Lord had regard for Abel's offering, and no regard for that of Cain. While the text does not give a definitive reason for Cain's offering not being accepted, what happened made Cain angry, his countenance fell, he killed his brother, lied to the Lord, was rebuked by the Lord and cursed from the ground, and became a vagrant and wanderer.
Let me offer some other passages that shed some light on what happened in Genesis:
Hebrews 11 is an account of the faith of men and their triumphs. Faith is the assurance of things hoped for, the substance of things not seen (v. 1); by faith they gained approval (v. 2); without faith it is impossible to please God (v. 6); since we have this cloud of witnesses surrounding us, we should not let sin so easily entangle us, but run the race set before us with endurance, fixing our eyes on Jesus...(Heb. 12:1-2). "By faith" Abel offered to God a better sacrifice than Cain (v. 4). That which Cain offered, was not "by faith," and was not accepted by God. He did not obtain the testimony of being righteous as Abel did.
In 1 John 3:7-12, we see that the one who practices righteousness is of God, the one who practices sin is of the devil. Verse 10 says that by what one practices, and the love he shows his brother makes it obvious whose child he is. Cain (v. 12) did not love his brother, but slew him; also his deeds were evil (what he practiced was not righteous as Abel), his offering was not of faith.
In Jude 11, Cain is mentioned with ungodly men. These ungodly dreamers had gone the way of Cain. Why? In what way were they like Cain? Their deeds, like Cain, were evil, and they did not act out of faith. Verse 4 states that they had turned the grace of God into licentiousness, and denied our only Master and Lord, Jesus Christ.
---
For the complete text of this sermon, visit BIBLE ANSWERS
Part 2
Scripture Reading: Deuteronomy 6:20-25
Intro.
1. Children naturally ask questions (Exo. 12:26).
2. What will you say...
I. WHEN YOUR CHILDREN ASK YOU ABOUT:
A. The Church of Christ: Matt. 16:18; Eph. 1:21-23; 4:4; 5:23; 1 Tim. 3:15.
1. Why are we different from other churches? - Jno. 18:36; 1 Pet. 2:9-10
2. Does it matter which church you are a member of? - Acts 2:47; 1 Cor. 1:12-13
3. Why are we "so small?" - 1 Cor. 1:26-29; Matt. 18:20 (Rom. 8:31)
4. Why no instrumental music? - Col. 3:16-17.
5. Why don't we have women preachers? - 1 Tim. 2:11-12.
B. Dating And Marriage:
1. What is wrong with living with someone before marriage? - 1 Cor. 7:2 (Heb. 13:4); Matt. 19:4-6 (Gen. 2:24).
2. Why can't I divorce and remarry for any cause? - Matt. 19:3-9; Rom. 7:2-3.
C. Dancing And Drinking:
1. Why don't we dance? - 1 Pet. 4:3; Gal. 5:19; 1 Ths. 4:1-8.
2. Why don't we drink alcohol? - 1 Pet. 4:3; Prov. 20:1; 23:29-35; 1 Ths. 5:21-22; 2 Cor. 6:17
D. How We Should Treat Other People:
1. What's wrong with treating others the way they treat me? - Matt. 7:12; 1 Pet. 2:19-23.
2. Why do you discipline me? - Prov. 13:24 (3:12); 19:18; 22:15.
E. Sin And Salvation:
1. Why do the people we love sin? 1 Cor. 10:12
2. Why doesn't everyone obey the gospel? - Matt. 7:21; 2 Cor. 4:3-4
3. What must I do to be saved? - Acts 16:30-34
4. What must I do, as a Christian, to be forgiven of my sins? - Acts 8:22-24; 1 Jno. 1:9
---
For the complete text of this sermon, visit BIBLE ANSWERS
SEEING YOUR FAITH IN HOW YOU PLAN
Scripture Reading: 1 Peter 2:9-12
I. ABRAHAM: MODEL OF FAITHFUL PLANNING - 2 Cor. 5:7 (cf. Christians - Gal. 3:29, 6-7; Jno. 8:39).
A. God Called Abraham To Be A Stranger & Sojourner In A Foreign Land - Gen. 12:1-3 (*Likewise, 2 Cor. 6:16-18).
B. God's Call Required Much Planning On His Part - Gen. 12:4-5, 7-8. (*Likewise, Lk. 9:23; 14:25-33.)
II. HOW CHRISTIANS SHOULD PLAN THEIR LIVES - Jas. 4:13-17.
A. By Distinguishing The Temporal & The Eternal - 4:13; Eccl. 12:13-14; 1 Tim. 4:7-8; Matt. 6:25, 33 (cf. Lk. 10:38-42); Lk. 14:25-33.
B. By Understanding The Nature Of Life - 4:14. (Uncertain & brief, Job 7:7).
C. By Reverencing, Consulting & Deferring To The Lord's Will - 4:15 (Jas. 4:6-7); 2Sam. 2:1
D. By Rejecting All Evil (heart & conduct) - 4:16 (4:7-10).
E. With A Determination To Do What We Know Is Good - 4:17 (Eph. 2:10; 2 Tim. 3:16f).
III. AS YOU LIVE BY FAITH, PLAN...
A. For Your Spiritual Service - Rom. 12:1-2; 1 Pet. 5:8; 1 Ths. 5:21-22; 2 Tim. 2:22; 1 Cor. 10:13; 2 Cor. 8:21; 1 Cor. 10:31.
B. For Your Spiritual Growth - 2 Pet. 3:18; 2 Tim. 2:15; Acts 17:11; Gal. 6:10.
C. For Your Eternal Home - Heb. 11:8-16.
1. Keep your faith, heart & life right toward God - 11:8; Lk. 12:13-21 (Mk. 12:28-30).
2. Keep the proper balance in your life (material v. spiritual) - 11:9.
3. Keep your heart facing heaven - Heb. 11:13-16 (Col. 3:1-3).
---
(Current events in the light of Scripture)
7 Tons of Marijuana Seized at Border
Wednesday, April 04, 2001
SAN DIEGO (AP) - Authorities seized more than seven tons of marijuana from a tractor-trailer in what is believed to be the largest seizure ever along the U.S.-Mexico border, the Customs Service said Wednesday.

Agents found 15,185 pounds of marijuana in boxes among a shipment of television sets as the truck attempted to cross the border in San Diego, a Customs spokesman said.

The driver, Jose Gurrola Olivas, 22, of Tijuana, Mexico, was being held at a federal jail in San Diego.

Inspectors stopped the truck Tuesday during a routine check with drug-detecting dogs. Customs officers then used a gamma-ray imaging system, a device similar to an X-ray, to check the trailer's interior and detected irregular shapes among the television boxes.

The seizure is believed to be the largest at a port of entry on the U.S.-Mexico border, according to Jay Ahern, acting director of field operations at the Southern California Customs Management Center.

Authorities estimated the street value of the marijuana at $12.1 million. Copyright (c)2001 Associated Press

http://news.lycos.com/headlines/TopNews/article.asp?docid=APV4375&date=20010
When criminals get away with crime it emboldens them to increase their dishonest gain. They become confident they will not be captured by law enforcement. They brazenly defy the law more and more. Rarely does the criminal stop his crime until he is caught, convicted and punished.
The same thing happens with sin. It may begin by "testing the waters," experimenting with what we know to be evil. When our initial sin goes undetected we are tempted to increase our commitment and involvement in the sin. Thinking we have "gotten away with it," sin waxes worse and worse.
Those who think and act this way forget an eternal truth: Nothing escapes the eyes of the Almighty God. "O God, You know my foolishness; And my sins are not hidden from You" (Psa. 69:5). "You know my sitting down and my rising up; You understand my thought afar off" (Psa. 139:2). God sees our every action and will call every sin into account, "including every secret thing" (Eccl. 12:14).
God knows our sin. We will answer for every one of which we will not repent. Continuing to sin will bring you eternal death (Rom. 6:23). "But if you do not do so, then take note, you have sinned against the LORD; and be sure your sin will find you out" (Num. 32:23). Repent of and repudiate every sin!
---
The Spirit's Sword is a free, weekly publication of the Mt. Baker church of Christ, Bellingham, WA

Send all questions, comments and subscriptions to the editor at: ssword@bibleanswer.com