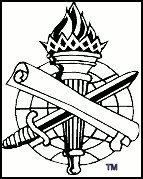 THE SPIRIT'S SWORD
published by
Mt. Baker church of Christ
1860 Mt. Baker Hwy · Bellingham, WA 98226
Volume V, Number 6 - April 15, 2001
Editor..................Joe R. Price
---
Visit our Web Sites:
Mt. Baker church of Christ: http://www.bibleanswer.com/mtbaker
BIBLE ANSWERS: http://www.bibleanswer.com
---
Link of the Week: PALM SUNDAY AND EASTER by: Hoyt H. Houchen
---
In this issue:
Do You "Love The Brethren"? (Larry Ray Hafley)
Sermons Outlines
---
RESURRECTION, YES -- EASTER SUNDAY, NO


Joe R. Price

Fat Tuesday. Ash Wednesday. Lent. Palm Sunday. Good Friday. Easter Sunday. These are among the "holy days" celebrated by the Catholic and Protestant Churches every year at this season.

You will not find these days regarded as high or holy by faithful churches of Christ. This is a mark of distinction which identifies and separates NT Christians from those have "a form of godliness" but deny its power (2 Tim. 3:5).

Churches of Christ do not observe Easter as a religious holiday. This does not mean we do not believe in the resurrection of Jesus Christ. Far from it. Without the resurrection of Christ there would be no salvation from sin and we would be without faith (1 Cor. 15:14-19). We will oppose and resist any man who attempts to persuade men that Christ Jesus was not raised from the dead!

"Well, if you believe in the resurrection of Christ, why don't you celebrate Easter as the day of His resurrection," we can hear someone ask. The answer is simple. Because the New Testament of Jesus Christ does not direct us to have such a celebration. It does not name and ordain such a "holy day" for man's remembrance. We cannot read of "Easter" Sunday at all (except for a clear and obvious mistranslation of "pascha" - Passover - in Acts 12:4 by the King James translators).

Easter as a religious holiday was foreign to early Christians:
"There is no indication of the observance of the Easter festival in the New Testament or in the writings of the apostolic fathers. The sanctity of the special times was an idea absent from the minds of the first Christians." (The Encyclopędia Britannica, 14th ed., II:859)
If one may add to and thereby change the worship established by the apostles of Christ he may change anything he wants in the name of "Christianity." But, such is done without the authority of Christ, for Christ never teaches us to do such things (Matt. 28:18; Col. 3:17). We must follow the divinely-given pattern in all things (Heb. 8:5; Col. 3:17; Gal. 1:8-9; Rev. 22:18-19).
We must be content with doing God's will in God's way (1 Pet. 4:11). We must be careful to avoid every innovation of worship formed and fashioned by the wisdom of man (1 Cor. 2:1-5; Col. 2:8). That is why we will continue to believe in the resurrection of Christ, and why we will continue to say "no" to Easter as holy day of celebration.
---
Larry Ray Hafley
Well, do you? "He that saith he is in the light, and hateth his brother, is in darkness even until now. He that loveth his brother abideth in the light" (1 Jn. 2:9, 10). "We know that we have passed from death unto life, because we love the brethren. He that loveth not his brother abideth in death" (1 Jn. 3:14).
Some brethren are more loving and lovable than others. We will not feel the same emotional affection or attachment to some that we do toward others. However, we must "love (all) the brethren," for "If a man say, I love God, and hateth his brother, he is a liar; for he that loveth not his brother whom he hath seen, how can love God whom he hath not seen" (1 Jn. 4:20)?
One man, not a member of the church you can read about in the Bible, but a member of a denominational church, which you cannot read about in the Bible, said, "I know I am saved and that I have 'passed from death unto life' because I love all my 'Church of Christ brethren.'" Since the Bible says that one can know that he has passed from death unto life because he loves the brethren, was this man saved (1 Jn. 3:14)?
No, he was not. Here is why. How do we know if we "love the brethren"? "By this we know that we love the children of God, when we love God, and keep his commandments" (1 Jn. 5:2). Those who "love God, and keep his commandments" do not maintain membership in man made churches, worshiping God according to the traditions and commandments of men (Matt. 15:8, 9, 13). Their devotions are "in vain," the Savior said. Their religious plant, not being planted of God, "shall be rooted up." One does not "love the brethren" when he walks contrary to the commandments of Christ. If the man referred to above truly loved the brethren, he would "love God, and keep his commandments." If he loved the brethren, he would not be endorsing a religious institution unknown to the New Testament. He would not be following human traditions that make void the word of God (Mk. 7:7, 13; 1 Jn. 5:2). Therefore, he has not "passed from death unto life." He has not been saved. Have you?
---
For the complete text of this sermon, visit BIBLE ANSWERS
THE RESURRECTION OF JESUS CHRIST
Scripture Reading: Mark 16:1-13
Intro.
1. This is not an Easter sermon...it is a gospel sermon!
2. "By any measure, the resurrection of Jesus is the most radical of Christian doctrines" (Woodward, Newsweek, 4/8/96:61).
3. Mk. 16:4-7 (9, 12, 14) - The empty tomb & the appearances of the risen Christ are two strands of evidence which persuade & comfort us (Acts 1:3).
I. THE RESURRECTION OF CHRIST:
A. Was Predicted (foretold) By The Old Testament Prophets - Psa. 16:8-11 (Acts 2:25-28; 29-32); Acts 17:2-3 (3:18); Matt. 16:21-22.
B. Was Promised By Jesus (Matt. 27:63) - Jno. 2:18-22; Matt. 16:21; Jno. 11:25.
C. Proclaimed (declared) The Deity Of Christ - Rom. 1:3-4 (Jno.10:30-36) Phil. 2:5-11.
II. HIS RESURRECTION:
A. Defeated Satan - Gen. 3:15; Acts 2:23-24; Heb. 2:14-16; 2 Tim. 1:10 (Jno. 11:25-26).
B. Is The Foundation Of The Gospel - 1 Cor. 15:3-5; cf. Lk. 24:17-24.
C. Is The Basis Of Our Hope - 1 Cor. 15:12-19, 52-57.
III. MEMORIALS TO CHRIST'S RESURRECTION.
A. The Lord's Supper - Matt. 26:26-29; 1 Cor. 11:26.
B. The First Day Of The Week - Acts 20:7; Mk. 16:1-2, 9; Acts 2:32-33, 36.
C. Water Baptism - Rom. 6:1-6; Col. 2:12
Conclusion
How's your faith?
---
For the complete text of this sermon, visit BIBLE ANSWERS
Scripture Reading: 1 Corinthians 6:9-11
Intro.
1. Experience teaches us that we can be & often are misled, if not deceived - Prov. 14:12
2. God's word helps us identify this possibility & its sources, & offers answers so that we will not be beguiled & cheated out of our heavenly reward.
I. WE ARE SUSCEPTIBLE TO DECEPTION - 2 Cor. 11:3.
A. Satan's Craftiness Causes Corruption.
B. The Deceptions Of Satan Can Be Withstood - cf. 2 Ths. 2:3; 1 Pet. 5:8; Jas. 4:7.
II. THINGS WHICH CAN DECEIVE US.
A. Sin And Its Influence - Rom. 7:11; 2 Pet. 2:19; 1 Jno. 2:16; Jas. 1:14-15; Eph. 5:6; 1 Cor. 15:33; 1 Jno. 3:6-8 ( Col. 3:5-9, 12-13; 1 Jno. 2:15.
B. Self-deception - 1 Cor. 3:18; Lk. 18:9-12; Prov. 16:18 ( 1 Cor. 3:18 (10:12); Lk. 18:14; Rom. 12:3; 1 Jno. 1:8.
C. Those Who Cause Division Among The Saints - Rom. 16:17-18; Col. 2:4; 2 Pet. 2:3 ( Rom. 16:17; Tit. 3:10-11.
D. Deceitful Teachers - 2 Ths. 2:3 (2 Cor. 11:13-15); 2:1-2; 1 Cor. 14:37; cf. Matt. 24:4-5 ( 2 Ths. 2:15 (1 Ths. 2:13).
III. GOD WILL NOT DECEIVE US - Heb. 13:5.
A. God Is Faithful - Rom. 3:4; 1 Cor. 1:9; Psa. 40:10.
B. God's Word Is Sound (Not Deceptive) - 1 Tim. 6:3; 1 Pet. 2:23.
C. Jesus Will Never Lead Us Astray - Jno. 14:6; 8:31-32.
---
(Current events in the light of Scripture)
By Michael Satchell
A decade ago, it was adopt a Romanian orphan. Now it's dogs. The capital, Bucharest, is overrun with an estimated 200,000 strays; thousands of residents are bitten each year, and the streets are filthy with droppings. Fed up with the homeless mutts, the city on March 1 began rounding them up and putting them down, but it didn't reckon on the vociferous reaction from European dog lovers, led by former actress Brigitte Bardot. Once France's favorite movie sex kitten, Bardot traded her feline roles for other forms of animal activism after she retired, lobbying for causes ranging from baby seals clubbed by Canadians to sheep home-slaughtered by French Muslims.

Bardot recently showed up in Bucharest to save Romanian canines, and Mayor Traian Basescu, who led the campaign to rid his city of ownerless curs, said he would be delighted if she would arrange to ship them all to France. Bardot responded by adopting 14 and donating $140,000 for sterilization. Reminded that some 20,000 homeless children also roam Bucharest's streets, she donated $3,000 to a local orphanage. With animal rights activists barking at their heels, officials turned tail last week and announced a program to arrange adoption for 80 percent of the abandoned animals.

(U.S. News & World Report, 4/2/01)
Where to begin?! A beacon of moral purity Bardot is not! As one who made her reputation by stimulating the lusts of the flesh, it is not surprising to now see her misguided and misplaced values regarding the dogs - and the children - of Bucharest. Her donation to dog care out-paced her donation to care for the homeless children of that city by over 46 to 1! Are we against the care of animals? No. But where is the charity and genuine humanity in tending for homeless dogs while homeless children starve without food, shelter, clothing...and love?! Jesus teaches us to help the poor as we have the ability and opportunity, Mark 14:7. Somewhere along the line values and priorities have become skewed.
It is nothing new for men to "major in minors," emphasizing the wrong things at the wrong time (cf. Lk. 12:15-21). We can lose the balance we need in life. We, too, can fail to place the proper value and emphasis on what is most important (Matt. 6:33). Food, shelter and clothing are important to life here on earth. But all men have far greater needs than these. Man needs God. And man needs to be right with God. We need salvation from our sins. We need to serve God and others before we serve ourselves. We need holy living. (read Matt. 6:19-34; Acts 20:35; Rom. 12:1-2; Eccl. 12:13-14)
What is the emphasis of your life? "For what profit is it to a man if he gains the whole world, and loses his own soul? Or what will a man give in exchange for his soul?" (Matt. 16:26)
---
The Spirit's Sword is a free, weekly publication of the Mt. Baker church of Christ, Bellingham, WA

Send all questions, comments and subscriptions to the editor at: ssword@bibleanswer.com