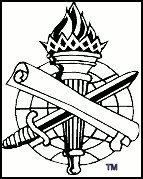 THE SPIRIT'S SWORD
published by
Mt. Baker church of Christ
1860 Mt. Baker Hwy · Bellingham, WA 98226
Volume V, Number 9 - May 6, 2001
Editor..................Joe R. Price
---
Visit our Web Sites:
Mt. Baker church of Christ: http://www.bibleanswer.com/mtbaker
BIBLE ANSWERS: http://www.bibleanswer.com
---
Link of the Week: History of the New Testament Church

---
In this issue:
"Air" This! (Larry Ray Hafley)
Sermon Outlines:
---
Did you see that audio tapes of the execution of 19 condemned men was posted on the Internet and that ABC's Nightline, along with MSNBC, also played portions of the execution of a convicted killer (Houston Chronicle, 5/3/01, 11A)?
Of course, all this was done to garner and gather sympathy for the condemned and to execute capital punishment. Political liberals and atheists think that by airing such sad events (and they are sad events) that more people will be turned against capital punishment, and they probably are right. I, too, am opposed to capital punishment. I am also against locking people up against their will. I oppose extorting money from people and calling it a "fine." However, I realize that such awful, horrible, and necessary things have to be done if we are to have a safe and civil society.
Those who oppose capital punishment have either not read the Bible or do not believe it, or both (Gen. 9:6; Matt. 26:52; Lk. 23:41; Acts 25:11). Though we shall not here argue the case, a portion of God's vengeance is administered when governmental authorities, "ministers of God," execute a murderer (Rom. 12:19-13:4).
At any rate, it will not surprise you to know that I wrote a letter to the editor of the Houston Chronicle about the matter. Here it is:
Since the airing of tapes of executions is seen as "important material in the public record," may we also expect (in the interest of "the public record," of course) to hear the wails of those family members when they first learned their loved one had been murdered?

Too, who will favor us with the sounds of an abortion chamber? Should we not hear the whirring, suction sounds as a wriggling, writhing baby is executed?

The airing of the tapes of executions is an attempt to discredit capital punishment. Perhaps, in the interest of fairness, the mournful sounds of the victim's family at their loved one's funeral should also be heard, or are some more interested in their agenda than in fairness and balance?

Yes, the airing of execution tapes, and the comments of those who witness an execution should cause all to consider the sacredness of life. That being so, let us also hear the sounds of an abortion and the comments of some of the remorseful mothers who later regretted the killing of their babies. Or, is only one side of these issues allowed to play the "emotion" card?
---
For the complete text of this sermon, visit BIBLE ANSWERS
HOW DO YOU CHOOSE TO DEAL WITH SIN?
Scripture Reading: Romans 3:9-18
I. YOU CAN CHOOSE TO DENY YOUR SIN.
A. By Denying Sin - 1 Jno. 1:8-10.
B. By Redefining Sin - Isa. 5:20.
II. YOU CAN CHOOSE TO INDULGE YOURSELF IN SIN - Rom. 1:28-32; 8:5.
A. These Folks Refuse To Honor God - Rom. 1:20-22.
B. These Folks Set Their Minds On The Flesh, Befriending The World - Rom. 8:5.
III. YOU CAN CHOOSE TO EXCUSE YOUR SIN (yourself & others) - Rom. 1:20.
A. You Can Blame Others - Gen. 3:11-13 (Jas. 1:13). Won't work.
B. You Can Say, "I Can't Help Myself" - Exo. 32:21-24. (But you can.)
C. You Can Claim Your Intentions Were Good - Matt. 7:21-23; Rom. 3:8; 1 Sam. 15.
D. Because You Are Afraid - 1 Sam. 15:24.
IV. YOU CAN CHOOSE TO HIDE YOUR SIN - Gen. 3:8 (Josh. 7:21).
A. Trying To Hide Sin From God Is Futile - Isa. 29:15; Ezek. 8:12 Ù Jer. 23:24 (Psa. 90:8).
V. YOU CAN CHOOSE TO CONFESS YOUR SIN - Prov. 28:13.
A. To God, Because Your Sin Is Against Him - Psa. 32:3-5 (51:3-4); 1 Jno. 1:9.
B. To The Person You Sin Against, Because You Wronged Him - Jas. 5:16.
VI. YOU CAN CHOOSE TO REPENT OF YOUR SIN - Lk. 13:3, 5.
A. Have Godly Sorrow Over Your Sin - 2 Cor. 7:9-10.
B. Bear The Fruit Of Repentance In Your Life - 2 Cor. 7:11; Acts 26:20 (Rev. 9:20-21).
Conclusion
1. God forgives every repentant, obedient sinner - Acts 2:37-38 (Lk. 15:7).
2. Choose to deal correctly with your sin…today! (Heb. 3:13)
---
For the complete text of this sermon, visit BIBLE ANSWERS
Scripture Reading: John 10:30-36
Intro.
1. Who was Jesus? (A good moral teacher? Magician? Deceiver? God? A created god?)
2. Jesus is fully & completely God (deity) - Jno. 1:1-3, 14; Matt. 1:23.
I. JESUS CHRIST: THE SON OF GOD - Lk. 1:35.
A. "Son of God" Denotes Equality Or Sameness With The Father - Mk. 3:17; Lk. 10:6; cf. Jno. 5:16-18 (23).
B. The Son Of God Is The Exact Expression Of God - Jno. 14:9 (1:18); Heb. 1:3; Col. 1:15; Col. 2:9.
II. JESUS CHRIST: THE ONLY BEGOTTEN - Jno. 1:14.
A. The Only Begotten: Unique, One Of A Kind. (Monogenes - "only one of its kind; unique; single of its kind, only.")
B. Two Points Of Truth To Remember:
1. "Only begotten" cannot be limited to birth or origin - It can indicate that one is unique - Heb. 11:17-18.
2. "Begotten" does not always mean "fathered" - It can also designate that one has been granted a position of preeminence ("cause to arise") - Psa. 2:6-7; Acts 13:32-33 (Rom. 1:4) - Resurrection day.
III. JESUS CHIST: THE FIRSTBORN OF ALL CREATION - Col. 1:15-18.
A. "Firstborn" Denotes Preeminence When Applied To Christ ("over") - (see context); Rev. 3:14.
B. Firstborn Does Not Always Mean "The First One Born" - Exo. 4:22 (Jer. 31:9); Psa. 89:26-27.
Phil. 2:5-11 - Jesus is now highly exalted. Every knee should bow to the Son & honor Him - as they honor the Father! - Jno. 5:23; 1 Jno. 2:23
---
(Current events in the light of Scripture)
Blank birth certificates stolen in Texas
The Associated Press ©
AUSTIN (May 3, 2001 1:01 p.m. EDT) - More than 3,300 blank birth certificates were apparently stolen from a locked safe at the Texas Department of Health.

U.S. embassies, immigration officials and driver's license offices were warned to watch out for the certificates, which were stolen in late January and can be identified by their serial numbers.

The forms could be used to set up false identities or establish citizenship for illegal immigrants. So far, none has turned up.

The forms were discovered missing in January, but state lawmakers said they didn't know about it until this week.

"I'm assuming it's because the Legislature is here and appropriations was starting and no one wanted to look bad," said Patricia Gray, chairwoman of the House Public Health Committee.

Department spokesman Doug McBride said the department was not trying to hide the theft and has since bolstered security.

"It's always a tough call about what to inform the 181 legislators about," he told the Austin American-Statesman.

http://www.nandotimes.com/nation/story/0,1038,500557799-500796358-504267000-0,00.html
Manufacturing fake identification is nothing new. Jesus warned of deceivers who would come in His name saying, "I am the Christ" (Matt. 24:4-5). False christs and false prophets have passed themselves off as genuine since the first century and before (Matt. 24:24; Acts 5:36-37; 1 Jno. 4:1). We must "test" those who claim to be God's messengers to establish their credibility, just as our government validates the authenticity of citizenship documents. The standard we use is the apostolic teaching, the New Testament of Christ (1 Jno. 4:6; Acts 2:42; Matt. 28:19-20; Col. 3:17; 2 Jno. 9-11).
There is another point of comparison here. Many pass themselves off as God's children when in fact their "documentation" is false. They claim to have been born into the family of God, but in truth they lack the proper "birth certificate" (Jno. 3:3-5).
Those who claim to have been born into the family of God by faith only (before and without being baptized "into Christ" "for the remission of sins") do not have genuine citizenship in the kingdom of God (Jno. 3:3, 5; Gal. 3:26-27; Acts 2:38). They have not fully complied with Christ's citizenship requirements. Their sins have not yet been "washed" away by the blood of Christ through the baptism He requires (Acts 22:16; Rom. 6:3-4; Mk. 16:16). If you show false identity papers (salvation by faith only) to the Lord in the day of judgment, will He let you enter the eternal kingdom anyway? Will sincerity open heaven's gate? If you think so then please, think again! (read Matt. 7:21-23; Heb. 5:8-9)
---
The Spirit's Sword is a free, weekly publication of the Mt. Baker church of Christ, Bellingham, WA

Send all questions, comments and subscriptions to the editor at: ssword@bibleanswer.com