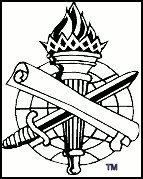 THE SPIRIT'S SWORD
published by
Mt. Baker church of Christ
1860 Mt. Baker Hwy · Bellingham, WA 98226
Volume V, Number 10 - May 13, 2001
Editor..................Joe R. Price
---
Visit our Web Sites:
Mt. Baker church of Christ: http://www.bibleanswer.com/mtbaker
BIBLE ANSWERS: http://www.bibleanswer.com
---
Link of the Week: Jesus of Nazareth (A series on the life of Christ)
---
In this issue:
Put On The Helmet Of Salvation! (Dennis L. Scroggins)
---
PUT ON THE HELMET OF SALVATION!


Dennis L. Scroggins

"And take the helmet of salvation, and the sword of the spirit, which is the word of God: praying always with all prayer and supplication in the spirit, and watching with all perseverance and supplication for all the saints;" (Ephesians 6:17-18).

Christians are to put on the helmet of salvation. Of the entire armor Paul instructed Christians to put on, no piece protects the human center of thinking, understanding, and knowledge, as does the helmet of salvation. Although we see the armor outlined in Paul's letter to the Christians in Ephesus to be a spiritual analogy, it is important for us to understand the protection afforded by the putting on of such spiritual armor. Paul defined the true need of the helmet of salvation in 1 Thessalonians 5:8:

"But let us, who are of the day, be sober, putting on the breastplate of faith and love: and for a helmet, the hope of salvation."

For just a moment, could you imagine a soldier that was careless and misplaced his helmet? How would the soldier feel as he marched into battle with no helmet to protect his head? Would he assure himself that all was well, even though all his fellow soldiers around him were wearing their helmets? Imagine now the first wave of attack, and flaming arrows are beginning to fall all around the soldiers. How would the soldier without the helmet feel about his hopeless situation? Can that soldier fight on bravely even though he knows that his chances are very slim of surviving the first wave of attack? He has no helmet on his head and the hope of survival has been taken away. His will to fight has been greatly diminished to the point of becoming a discouragement to his fellow soldiers. Who among his fellow soldiers can depend on him to help stem the tide, or protect the fallen?

It may be possible Christian friend that you have marched out to the battle of life without putting on your "helmet of salvation." It may be that you do not believe that you would be saved if you were to die this very moment. If that is the case let me invite you to take out your Bible and turn to 1 John 5:13, and read carefully the following words:

"These things have I written unto you that believe on the name of the Son of God; that you may know that you have eternal life, and that you may believe on the name of the Son of God."

We are soldiers of Christ, and we go to battle encouraged through the confirmed hope of eternal salvation. We know that as we strive to walk in the light, as He is in the light, we have fellowship with God and the "blood of His Son Jesus cleanses us from all sin"(1 John 1:7)! If we know these things, then we are able without reservation to fight the good fight of faith. When we sin, we know that He is faithful to forgive us our sins as we confess and repent of them! (1 John 1:9; Acts 8:20-24) This hope is an anchor to our souls in the face of great adversity!

We go forward into battle with the understanding that we have the forgiveness of sins paid through the blood of Jesus. Jesus died so we could stop walking in sin. (1 Peter 1:18-23; 4:1-2) His death made our living for Him possible in this present world. Jesus is indeed King of Kings, and Lord of Lords! But does our life show that we believe in the reality of His words?

What will become of those Christians who do not put on the helmet of salvation? We see clearly these Christians who refuse to wear the helmet of salvation. We know that they will be lost in the battle! It may seem strange to think of a Christian not believing in the hope of being saved, but one has to examine certain types of reasoning in order to understand the thinking of such a Christian.

First, there are those who believe that no one is good, we are all born in sin and have no hope without the direct operation of God on the hearts of individual believers! These Christians do not believe in the power of the gospel to save, but rather they put their trust in a "better felt than told" religion that puts man's feelings above the teachings of Christ. (2 John 9-11) These individuals are not convinced through the gospel of Christ that anyone can overcome sin by personal obedience!

Secondly, there are Christians who believe that if they are tempted in anyway, then they believe they are sinful for having been tempted. Christians who believe this way condemn Christ Jesus, who was tempted in all points even as we are tempted, "yet without sin!" (Hebrews 2:14-18; 4:15, 1 Corinthians 10:13) When Christians are tempted it does not mean that they are sinful! (James 1:2-4, 12-18) Christians need to rejoice in the hope of salvation and be strengthened in their resolve to follow Jesus every day. We sin, but we do not continue in it! We have a helmet of hope that secures our heart and soul to make us strong in our battle against the devil.

Thirdly, there are Christians who live in fear of dying because they know that there is sin in their lives. These Christians can not be happy and rejoice in the Lord. They need to "repent and sin no more!" If we take aim to live right, we should have the hope of eternal life that protects us from the despair that is in the world all around us. In Galatians 6:1,2 Paul wrote to the churches in Galatia concerning those overcome by sin. Paul's instruction was to "restore such a one," that is to say, bring back fellow Christians when you see them begin to go the wrong direction into sin. You do not read of Paul telling brethren to tolerate the sin, or be easy by saying nothing until a long time has past. We need to bring those Christians back before they are lost in sin. When we rebuke our brethren so as to bring them to their senses, then we demonstrate the true love of Christ. We are convinced that Jesus died so we could stop practicing sin. We do not live our lives for ourselves, but we live for Him!

Did you leave your house without your helmet? Soldiers of Christ arise and put your armor on!
---
(Current events in the light of Scripture)
Congestion On U.S. Highways Worsens
Monday, May 07, 2001
By JONATHAN D. SALANT Associated Press Writer

WASHINGTON (AP) - Congestion on the nation's highways has gotten so bad that the average person spends 36 hours a year sitting in traffic, a new report says.

Two years earlier, the national average was 34 hours. In 1982, that same person spent 11 hours in traffic annually.

The findings were released Monday by the Texas Transportation Institute, part of Texas A&M University, which studied congestion in 68 urban areas. The data was compiled by 11 state highway departments.

Congestion costs an estimated $78 billion a year in wasted time and burned gasoline, the institute said.

The most congested highways in the country were found in Los Angeles, where residents in 1999 averaged 56 hours a year - more than a work week's worth of time - in bumper-to-bumper traffic.

For the entire story, go to:
http://news.lycos.com/headlines/TopNews/article.asp?docid=APAP-Sitting-in-Traffic&date=20010507
At first glance that sounds like a lot of time. When you do the math, it figures out to be a little over eight (8) minutes a day (43 minutes in a five-day work week). Don't get me wrong. That is a significant amount of time to spend in bumper-to-bumper traffic. I am not advocating crowded freeways and rush-hour traffic. What I am saying is that in the context of one year, 36 hours is a rather small amount of time.
Think with me for just a minute (pun intended). We have 1440 minutes in each day. What if we spent twice as much time a day in prayer (15 minutes) as is spent sitting in traffic? That would be 5460 minutes, or just over 96 hours each year. A grand total of 4 days a year in prayer. Would that amount of devoted prayer strengthen you as a Christian? Now, how much time do we actually spend in prayer? How does it compare to sitting in traffic? Does that help put things into perspective for us?
Do the same exercise with time spent reading the Bible, or talking with your children, or with your spouse, or showing kindness to others, etc. Get the point? Sometimes the things happening around us are beyond our immediate control (like traffic jams). But, we can also choose to use our time in ways which strengthen our faith in Christ. Or, we can spend out time on worldly pursuits which weaken and destroy our faith. Which is the wisest use of your time? "Redeeming the time, because the days are evil" (Eph. 5:16).
---
The Spirit's Sword is a free, weekly publication of the Mt. Baker church of Christ, Bellingham, WA

Send all questions, comments and subscriptions to the editor: ssword@bibleanswer.com