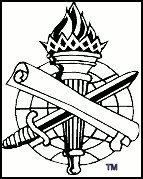 THE SPIRIT'S SWORD
published by
Mt. Baker church of Christ
1860 Mt. Baker Hwy · Bellingham, WA 98226
Volume V, Number 11 - May 20, 2001
Editor..................Joe R. Price
---
Visit our Web Sites:
Mt. Baker church of Christ: http://www.bibleanswer.com/mtbaker
BIBLE ANSWERS: http://www.bibleanswer.com
---
Link of the Week: The Church: The Pillar and Ground of the Truth

---
In this issue:
---
THE ABILITY AND NEED TO CHANGE


Joe R. Price

The Bible calls the turning of sinners to God, "conversion" (Acts 15:3). It means to change. Every sinner is lost in his sin unless and until he repents and is converted (Acts 3:19). The gospel of Christ goes out into the world "to open their eyes, in order to turn them from darkness to light, and from the power of Satan to God, that they may receive forgiveness of sins and an inheritance among those who are sanctified by faith in Me" (Acts 26:18).

A study released on May 9, 2001, concluded that it is possible for "highly motivated" homosexuals to change their sexual orientation. Dr. Robert L. Spitzer, a psychiatry professor at Columbia University who led the study, said the research "shows some people can change from gay to straight, and we ought to acknowledge that."

For those who believe the Bible this is not news. We knew it already.
"Do you not know that the unrighteous will not inherit the kingdom of God? Do not be deceived. Neither fornicators, nor idolaters, nor adulterers, nor homosexuals, nor sodomites, nor thieves, nor covetous, nor drunkards, nor revilers, nor extortioners will inherit the kingdom of God. And such were some of you. But you were washed, but you were sanctified, but you were justified in the name of the Lord Jesus and by the Spirit of our God." (1 Cor. 6:9-11)

Sexual immorality in all its forms is sin, and that includes homosexuality (Rom. 1:26-27; Jude 7). Some of the Corinthians had been homosexuals ("such were some of you") before they were converted by the power of the gospel. Luke puts it this way: "And many of the Corinthians hearing, believed, and were baptized" (Acts 18:8).

The homosexual must accept that such conduct is sin in order to be converted from his sin to righteousness.

Would any right-thinking Christian teach that a homosexual can be converted from his sin and yet continue to engage in homosexuality? Certainly not! "How shall we who died to sin live any longer in it? (Rom. 6:2)

There is another sexual sin, however, which some Christians tell people they can continue to practice after being converted to Christ. The sin of which we speak is that sin of adultery. Like homosexuality, it involves the defilement of the marriage bed (Heb. 13:4; Rom. 7:2-3).

Why must two homosexuals separate when one is converted to Christ? Because a change has occurred. Not a change in the nature of homosexual sin, but a change in the heart and life of the sinner(s) (2 Cor. 5:17; Eph. 4:20-24; Rom. 12:2). The homosexual cannot continue to practice the sin of homosexuality when he is truly converted to Christ (Acts 26:20).

Why must a remarried couple, whose previous divorce was not "for the cause of fornication," separate when one is converted to Christ? Because a change has occurred. Not a change in the nature of adulterous remarriages, but a change in the heart and life of the sinner(s) (2 Cor. 5:17; Eph. 4:20-24; Rom. 12:2). The adulterer cannot continue to practice the sin of adultery when he is truly converted to Christ (Acts 26:20).

Conversion to Christ is possible. One can stop his sin - and must - to be saved.
---
Jim Sasser
1. To hear a man say he has no way to attend the services when he can attend all the sporting events held within miles.
2. To hear a woman say she can't attend the services because she has nothing to wear, when she can parade herself before hundreds in any uptown bargain basement or movie.
3. To hear parents say they cannot make their children attend Bible study when they can make the children attend public school, go to the dentist or doctor, or anywhere else they choose to have them go.
4. To hear a man say he doesn't have money to give to the Lord --- as he breaks open another pack of cigarettes or sticks a cigar in his mouth.
5. To hear a Christian say he wants to see the gospel preached in all the world, and then puts only 50 cents or one dollar in the collection plate to be sure he is doing his part.
6. To hear some filthy-tongued hypocrite tell a smutty and nasty story to attract attention of other weak and feeble-minded people.
7. To hear some spineless church member excuse sin by saying, "Oh, I guess there's no harm in it just this one time."
8. To hear some seemingly pious preacher talk about love and unity, and then bring something into the church which God's word says nothing about, thereby causing division.
(From Jim Sasser , biblelist@yahoogroups.com)
---
For the complete text of this sermon, visit BIBLE ANSWERS
FILLED WITH A KNOWLEDGE OF GOD'S WILL
Colossians 1:9-12
Scripture Reading: Col. 1:9-14
Col. 1:9-12 - When knowledge is coupled with "all wisdom and spiritual understanding" it enables the Christian to bear commendable fruit.
I. TO WALK WORTHY OF THE LORD, FULLY PLEASING HIM - 1:10.
A. Our Life Will Please God Because It Is Defined & Directed By An Accurate Knowledge Of His Will - 1 Ths. 4:1-3 (Rom. 12:1-2; 2 Tim. 2:15; Heb. 13:20f).
II. TO BE FRUITFUL IN EVERY GOOD WORK - v. 10.
A. We Are His Workmanship, Created For Good Works - Eph. 2:10; cf. 2 Tim. 3:16-17
B. The Good Works Ordained By God:
1. Are influential - Matt. 5:16 (1 Pet. 2:12).
2. Are carefully followed by Christians - Titus 3:8.
3. Are the Christian's zeal - Titus 2:14.
4. Are encouraged among us - Heb. 10:24.
5. Put us above reproach - 1 Tim. 5:25.
III. TO INCREASE IN THE KNOWLEDGE OF GOD - v. 10.
A. Knowledge Of God Is The Foundation Of Our Spiritual Strength, Stability, Growth & Salvation (1 Tim. 2:3-4); Eph. 1:15-19; 4:13-16; Rom. 15:14; Phil. 3:7-11.
IV. STRENGTHENED BY THE POWER OF GOD - v. 11.
A. "With All Might" - 2 Tim. 1:12; Rom. 8:31-32.
B. With All Patience & Longsuffering - Jas. 1:2-4, 12.
C. With Complete Joy - Phil. 4:4-7.
V. TO BE THANKFUL TO GOD - v. 11.
A. Because He Saves Us! - cf. Acts 20:32
B. Our Giving Of Thanks Is Rooted In Understanding Our Salvation! (cf. 1:13-14)
---
(Current events in the light of Scripture)
Mormons to remove names of 200 Jews baptized after death from church records
The Associated Press
SALT LAKE CITY - The Church of Jesus Christ of Later-day Saints, prodded to honor its 1995 agreement to halt proxy baptisms of deceased Jews, has agreed to remove the names of more than 200 Jewish people from records.

The list includes Sigmund Freud, the father of psychoanalysis; David Ben-Gurion, first prime minister of Israel; and more than a dozen relatives of Anne Frank.

Mormons are taught that baptisms for the dead provide those in the afterlife a chance to join the faith.

-(Skagit Valley Herald, C2 - May 5, 2001)
Specifically, Mormonism teaches that if one did not have an opportunity in this life to hear "the fullness of the everlasting gospel" (i.e., the gospel according to Mormonism), then baptism for the dead will provide them that opportunity in the next. To this end the Mormon Church extensively promotes genealogical work, so that Mormons today can be baptized for their dead ancestors, thus giving their family a chance to all be together in the "celestial kingdom" of Mormonism. Truly, their doctrine is beyond the doctrine of Christ (2 Jno. 9-11; Gal. 1:6-9).
The baptism Jesus commanded in the Great Commission (GC) and Mormon baptism for the dead are markedly different. The GC baptism is for the living (Mk. 16:16; Acts 2:37-38). LDS baptism for the dead is for dead people. The GC baptism is obeyed by the person who personally believes in the gospel of Christ (Mk. 16:15-16). Their baptism for the dead is done on behalf of another person who is already dead. The GC baptism saves the sinner, while Mormon proxy baptism gives the dead sinner a chance to choose to be saved (1 Pet. 3:21).
The Bible teaches there is "one" baptism (Eph. 4:5). Mormons have two distinct baptisms: one for the living and another for the dead. The one for the living is conducted in their "ward" (church) or stake buildings, while baptisms for the dead can only occur in an LDS temple.
The LDS practice of baptizing for the dead is a human doctrine which contradicts the word of God, the Bible (Matt. 15:7-9).
---
The Spirit's Sword is a free, weekly publication of the Mt. Baker church of Christ, Bellingham, WA

Send all questions, comments and subscriptions to the editor at: ssword@bibleanswer.com