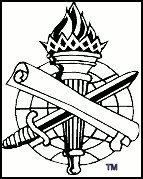 THE SPIRIT'S SWORD
published by
Mt. Baker church of Christ
1860 Mt. Baker Hwy · Bellingham, WA 98226
Volume V, Number 13 - June 3, 2001
Editor..................Joe R. Price
---
Visit our Web Sites:
Mt. Baker church of Christ: http://www.bibleanswer.com/mtbaker
BIBLE ANSWERS: http://www.bibleanswer.com
---
Link of the Week: Bible Truths
---
In this issue:
---
Joe R. Price
(The following is a reply written to a brother who is attempting to persuade a fellow Christian to remove himself from a congregation which has departed the faith. Perhaps it can help others who, from time to time, must face such difficult decisions. -jrp)
There seems to always be the temptation, when confronting the problem of sin and error in a congregation, to either (1) act hastily in condemning rather than showing a full measure of longsuffering and forbearance as one tries to teach and thereby correct the error (cf. Eph. 4:1-3; 2 Tim. 2:24-26) or (2) linger too long without clearly and definitely exposing the error and sin (see 1 Tim. 5:22 where both of these potentials are warned against: "Do not lay hands on anyone hastily, nor share in other people's sins; keep yourself pure.").
It sounds like the error under consideration is open and obvious. If this is true, to deny or defend it only places your friend into the position of compromise and comfort with error. Surely, that is not where he wants to be (Eph. 5:11; 2 Jno. 10-11; Gal. 1:6-10).
As for faithful ones still being in the church: while that may be true, it becomes increasingly difficult for those who are walking in truth to continue with those who are walking in error (2 Cor. 6:14-7:1). You are correct: if there are faithful ones there, then where are they?? And, for that matter, is your friend letting his voice be heard against the error in the church? Or, has he, too, been silenced by the intimidating presence of sin and error? (2 Cor. 11:2-4; 1 Cor. 15:33)
As I know you are trying to help him see, he needs to realize he cannot "limp between the two sides" for long without destroying the effectiveness and force of his own influence for truth (1 Kgs. 18:21; cf. Gen. 19:14).
If the congregation has been corrupted by error, his continued presence there will have the eventual effect of corrupting him (a little leaven leavens the whole lump, 1 Cor. 5:6). That is why those who teach and practice error are to be marked and turned away from (Rom. 16:17-18).
I pray with you that our brother will see that by taking a stand for truth and against error he will be leading the way for others to do the same.
---
For thinking before acting
For hearing before judging
For forgiving your enemies
For being candid and frank
For helping a fallen brother
For being honest in business
For thinking before speaking
For being involved in the local congregation
For standing by the truth
For stopping your ears to gossip
For bridling a slanderous tongue
For harboring only pure thoughts
For sympathizing with the afflicted
For being courteous and kind to all

-From "What's Happening?" (Church Bulletin, church of Christ, Beaverton, OR)
---
For the complete text of this sermon, visit BIBLE ANSWERS
Scripture Reading: Ephesians 3:14-21
Both God & man work in salvation - Jno. 5: 28-29 (Mk.9:24); 15:4-5; Phil. 4:13; Eph. 2:10.
I. YES, GOD WORKS IN US!
A. "The Power That Works In Us" - Eph. 3:20-21 (1 Jno. 5:4); Col. 1:9-11; Phil. 2:12-13 (Heb. 13:20-21; 2 Cor. 5:9).
II. HOW DOES GOD WORK IN OUR LIVES?
A. Through The Gospel - Acts 2:37, 39; 16:13-15.
B. Through Human Agents (Acts 8:26ff; 16:9-10; 1 Cor. 3:9); Eph. 4:11-13.
C. Through Prayer - Matt. 7:7, 11; Jno.14:13-14; 15:7 (Phil. 4:6-7).
III. CAN MEN DO GOD'S WORK IN THEIR LIVES?
A. It Is Not Only True That We Can....We Must! - Jno. 6:27-29; 9:4; Phil. 2:12-13; Eph. 2:10.
B. False Notions We Must Carefully Avoid:
1. Any "work" is earning salvation (merit) (Eph. 2:9; Jas. 2:24).
2. Any "work" denies grace - (Acts 10:34-35).
3. Any "work" is of human origin - (Eph. 2:10).
4. Any "work" denies God's power is at work (Phil. 2:12-13).
Conclusion
1. God can only work in your life if you let Him. This will only occur through your personal faith which obeys His word (Jas. 2: 24).
2. When we live by faith, God is working in us to produce His good pleasure within us. (Phil. 2:12-13)
---
For the complete text of this sermon, visit BIBLE ANSWERS
SEPARATE THE FALSE FROM THE TRUE
Scripture Reading: Matthew 7:13-29
Matt. 7:13-27 - Jesus teaches kingdom citizens to:
* Enter the narrow gate (7:13-14)
* Beware of false prophets (7:15-20)
* Do the will of the Father (7:21-23)
* Hear & obey the teachings of Jesus (7:24-27)
I. ARE YOU ON THE RIGHT WAY? - 7:13-14 (Lk. 13:23-24)
A. The Broad Way - Prov. 14:12 (28:26).
B. The Narrow Way - The way of Christianity - Acts 9:2; Jer. 10:23 (Isa. 55:8ff).
C. The Old Paths ("the good way")- Jer. 6:16-17; Psa.119:104-105; 2 Tim. 3:16-17.
II. BEWARE OF FALSE PROPHETS - 7:15-20.
A. A Warning - 7:15; cf. Jer. 23:16, 21-22.
-The warning is still needed - 2 Pet. 2:1; Acts 20:28-32.
B. A Test: What Is The Fruit Of Their Teaching? - 7:16-20 (Mk. 9:1); 1 Jno. 4:1, 6; 2 Jno. 9; Gal. 1:6-9.
C. Apply The Test To Separate False Teachers From Teachers Of Truth.
III. BE CAREFUL TO DO THE WILL OF THE FATHER - 7:21-23.
A. The Father's Revealed Will Contains Every Good Work For Our Lives - Eph. 2:10; Heb. 13:20-21; 2 Tim. 3:16-17.
B. False Works - Acts 26:9-11; Rom. 3:8.
IV. WILL YOUR HOUSE STAND? - 7:24-27
A. Wise & True Foundation: Hearing & Obeying Jesus - 7:24-25 (Lk. 6:46; Rom. 10:11)
B. False, Foolish, Faithless & Faulty Foundation: Hearing But Not Obeying Jesus - Mk. 4:14-19; Jno. 6:68.
---
(Current events in the light of Scripture)
Russia: Belgorod Applies Anti-Missionary Law
June 01, 2001
The regional duma (parliament) of Belgorod region, approximately 450 miles south of Moscow, has passed a local law sharply restricting missionary activity. The new law is supported by the local Orthodox bishop and the governor, but opposed by Belgorod's Protestants, some of whom have already had it applied against them.

According to Keston News Service, a Pentecostal church was denied permission for public events in the city center in April as an official claimed the possible presence of children without written permission of their parents meant the events would violate the law, although the Orthodox had no problems holding public Easter celebrations with children present.

Unlike many similar local laws in Russia, "On Missionary Activity on the Territory of Belgorod Region" is not just confined to foreign citizens, although they are specifically prohibited from conducting missionary activity if they have come to Belgorod for a different reason.

Residents of other Russian regions intending to carry out missionary activity in Belgorod must also submit to the local authorities a document confirming their affiliation to a particular religious organization, a copy of their invitation to the region, an itinerary of their stay, and proof of local registration. (http://www.keston.org)

http://news.crosswalk.com/religion/item/0,1875,347471,00.htm
This reminds me of the visionary "invitation" (plea) to Paul to "come over to Macedonia and help us" (Acts 16:9-10). I don't think Paul said, "No, you have to first send us a written invitation before we can preach in your country!" He instead concluded "that the Lord had called us to preach the gospel to them." Paul and Silas would be thrown into prison there, accused of teaching "customs which are not lawful for us, being Romans, to receive or observe" (Acts 16:21). Nevertheless, the Lord blessed their work (Acts 16:25-40).
We are to, as much as possibly, be at peace with all men (Rom. 12:18). But when the Lord's will and work conflicts with man's law we must "obey God rather than men" (Acts 5:29). We should not allow the edicts of men to prevent us from doing the work of God.
---
The Spirit's Sword is a free, weekly publication of the Mt. Baker church of Christ, Bellingham, WA

Send all questions, comments and subscriptions to the editor at: ssword@bibleanswer.com