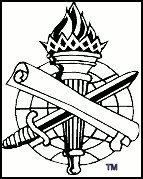 THE SPIRIT'S SWORD
published by
Mt. Baker church of Christ
1860 Mt. Baker Hwy · Bellingham, WA 98226
Volume V, Number 18 - July 29, 2001
Editor..................Joe R. Price
---
Visit our Web Sites:
Mt. Baker church of Christ: http://www.bibleanswer.com/mtbaker
BIBLE ANSWERS: http://www.bibleanswer.com
---
In this issue:
Sermons Outlines
---
Joe R. Price
Not a few people tell us the "thousand year reign of Christ" is approaching as they proclaim their message of kingdom anticipation. The "thousand year reign of Christ" is a reference to Revelation 20:6, and is used in that text in a figurative manner. The Bible nowhere speaks of a literal, actual reign of Christ upon the earth for exactly 1,000 years. This doctrine has its origin in the wisdom of men, not in the word of God.
Please notice:
1. The kingdom of Christ is spiritual, not physical, in nature - John 18:36. Thus, any view of Christ's kingdom which is predicated upon an earthly reign of Christ misses the point of what the kingdom of Christ really is.
2. The kingdom of Christ does not come with outward observation, but is inward - Luke 17:20-21. Therefore, to perceive of His kingdom as coming in an outward manifestation of earthly grandeur is to again miss the point of the nature of the kingdom. His "kingdom" consists of His rule over the hearts and lives men and women, and is accomplished through faith (Matt. 6:33; Rom. 1:16-17; Eph. 3:17).
3. The NT teaches that Christ's kingdom already exists. Please read Colossians 1:13 and Revelation 1:9.
a. Converts to Christ are delivered into the kingdom of the Son (Col. 1:13). That has been happening ever since the gospel went forth from Jerusalem (Acts 1:8).
b. The apostle John was participating in the kingdom which his fellow Christians (Rev. 1:9). That being true, the kingdom already existed in John's day (he did not participate in that which did not exist!).
4. Jesus used "church" and "kingdom" interchangeably in Matthew 16:18-19: "And I also say to you that you are Peter, and on this rock I will build My church, and the gates of Hades shall not prevail against it. And I will give you the keys of the kingdom of heaven, and whatever you bind on earth will be bound in heaven, and whatever you loose on earth will be loosed in heaven." Please notice that the church is built by Christ and access to it (the kingdom, Col. 1:13) is predicated upon the preaching of Peter and the apostles (Acts 2:37-47).
So, we rightly conclude that the kingdom of Christ is none other than the church of Christ.
Those who suppose the kingdom promise was withdrawn and the church substituted in its place do not find support for such a doctrine in the Bible. Truly, the prophecy that God would establish His kingdom in the days of the Roman kings has been fulfilled in Christ and His church (Dan. 2:44; Mk. 1:14-15; Col. 1:13).
---
Unity: Its Essential Attitudes

Joe R. Price

Ephesians 4:1-16 lays down the divine framework for unity in the body of Christ. Urged to "walk worthy of the calling with which you were called," Christians are under obligation to endeavor "to keep the unity of the Spirit in the bond of peace" (Eph. 4:1, 3). To establish and guard unity in His body (the church, Eph. 1:22-23; 2:16), the Lord here reveals the attitudes (v. 2-3), basis (v. 4-6), gifts (v. 7-13) and objectives (v. 14-16) of unity. Where "the unity of the Spirit" exists the church is able to glorify God (Eph. 4:3; 3:21). Where division exists it is manifest that some, by their divisive attitudes and actions, are not approved in His sight (1 Cor. 11:19).

Proper attitudes must exist in our hearts for unity to thrive in the church. Pleas for unity are not enough. A desire for unity must be coupled with practical attitudes of heart plus proper application of the same if we are to attain and maintain unity: "with all lowliness and gentleness, with longsuffering, bearing with one another in love" (Eph. 4:2). Let us briefly consider these five attitudes which promote unity among God's people.

Lowliness. Unity is hindered when a humble opinion of one's self is absent. A deep sense of one's unworthiness translates into service rather than demanding that one be served. And this enhances unity. Jesus taught us and set the example of humble service for us (Matt. 23:11-12; 20:27-28). When Paul lived among the Ephesian brethren he was "serving the Lord with all humility..." (Acts 20:19).

Gentleness (meekness). A gentle spirit is one which is under control. It by no means suggests weakness or timidity. Instead, it is strength under control, devoid of self-interest and directed toward the goodness of God and one's fellows. The meek or gentle person is not occupied with self or the disputes which arise from defending self. In order to maintain unity we must be "submitting to one another in the fear of God" (Eph. 5:21). The meek person does so, not by surrendering principles of truth, but by surrendering self for the sake of truth and peace (Rom. 14:17).

Longsuffering. This attitude is the opposite of anger and is associated with mercy. It is restraint in the face of provocation (2 Pet. 3:9). If any quality of heart must be expressed as we diligently keep the unity of the Spirit it is restraint in the face of provocation! Rather than retaliate in kind, longsuffering endures, not seeking revenge. Since we benefit from God's longsuffering we must in turn show it toward each other as we live and work together in the Lord's church.

Forbearance. The ability to hold up under the strain and stress of trials is at the heart of this word. "Being reviled, we bless; being persecuted, we endure (forbear, jrp)" (1 Cor. 4:12). Forbearance overcomes quarrels about brethren: "Forbearing one another, and forgiving one another, if any man have a quarrel against any: even as Christ forgave you, so also do ye" (Col. 3:13 - KJV).

Love. Barclay defined love (agape) as "unconquerable benevolence, undefeatable goodwill." It must be our motive and character (1 Cor. 13:1-7). If we do not love our brother we cannot love God (1 Jno. 4:20-21, 12). Peace holds us together in the Spirit's unity as we love our neighbor as our self (Matt. 22:39).

These essential attitudes, when present, enable us to be effectively bound together in peace (Eph. 4:3). Without them, we will neither attain to nor maintain unity. Next week, the basis of our unity in Christ.
---
For the complete text of this sermon, visit BIBLE ANSWERS
POSITIVELY NEGATIVE!
Scripture Reading: Deuteronomy 30:14-20
Intro.
1. God's word balanced & we strive for that balance as we preach the whole counsel of God (Acts 20:27).
2. We sometimes hear & must answer the charge from our own brethren that we are positively negative" in preaching & approach. - 2 Tim. 4:2-4.
I. POSITIVELY NEGATIVE ABOUT IMMORALITY - 1 Cor. 6:9-11.
A. Toward Those Who Fail To Separate From The World - cf. 1 Cor. 10:5-11; Jas. 4:4; 2 Cor. 6:17-7:1.
B. Toward Those Who Lead Others Into Immorality - 1 Cor. 15:33; Rev. 2:20-23.
II. POSITIVELY NEGATIVE ABOUT FALSE DOCTRINE - Matt. 15:7-9; Rev. 2:14-15.
A. Toward Those Who Teach Error - Gal. 1:6-9; 1 Tim. 4:1-3; 2 Pet.2:1-3; 2 Jno.9
B. Toward Those Who Accept The False Teacher & His Error - Matt. 15:12-14; 2 Jno. 10-11.
III. POSITIVELY NEGATIVE ABOUT SPIRITUAL NEGLIGENCE - Rev. 2:5.
A. When It Takes The Form Of Hypocrisy - Matt. 15:7-8; Isa. 29:13; Matt. 23:2-4, 11-12, 28.
B. When It Takes The Form Of Persistent Failure To Grow - Heb. 5:12; 1 Cor. 3:1-4.
C. When It Takes The Form Of Willful Spiritual Blindness - Matt. 13:13-15; Jno. 9:40-41.
---
For the complete text of this sermon, visit BIBLE ANSWERS
BIBLE QUESTION BOX
Scripture Reading: Psalm 25:1-11
Question 1: "Please explain why there were clean and unclean animals during the time of Noah prior to the law of Moses. Were not clean and unclean animals a part of the law?"
-Genesis 7:2-
A. Speculations For The Distinction.
B. Most Probable Answer Is The Contextual One: Divinely Instituted To Satisfy The Necessities Of Sacrifice To God - Gen. 8:20 Lev. 11:1-3 (Mk. 7:19; Acts 10:9-16, v. 28).
Question 2: "I was wondering if you could clear up some uncertainty...I was reading 1 John 5:16-17. I tried to understand it in its context, but don't quite get it - even with the surrounding text."
A. The Text & Context - 1 Jno. 5:14-17.
B. What Sin Does Not Lead To Death? (1 Jno. 1:9; 3:4-10; 2:29, 1; 5:18; Jas. 5:16)
C. What Sin Does Lead To (Result In) Death? - 1 Jno. 1:8; 3:8 (Heb. 10:26; Matt. 7:6; 10:14; 15:14)
D. Practical Applications - 1 John 5:16-17; Rom. 6:23; Heb. 6:4-6; 3:7-8.
Question 3: "In Mt. 10:38, 16:24 & Mk. 8:34, Jesus uses the phrase, "take up your cross." What did "take up your cross" mean to those to whom it was said before Jesus died? How were they to understand its meaning at that point in time?
A. Although Jesus Had Not Yet Been Crucified, His Audience Could Understood The Figure He Used - Matt. 10:38, 34-37, 39.
B. Jesus Told Them Of His Death So They Could Understand - Matt. 16:21-25; Lk. 9:22-23
---
(Current events in the light of Scripture)
Bay Fang
HOVSGOL, MONGOLIA-A former herdsman named Enkhtuya used to have a hundred sheep, cows, and horses and live in the middle of the Gobi desert. Now he has one dog, which lies huddled against the makeshift fence of his dirt yard. After all his livestock starved to death two winters ago, the 48-year-old nomad packed his nine children and sparse possessions into a truck to move to this slum on the outskirts of Mongolia's capital, Ulan Bator.

They now live in a three-room wooden shack with five other families, surrounded by layers of slat fences put up by neighbors. Enkhtuya, who like many Mongolians goes by only one name, scrapes together a living by collecting bits of firewood and coal to sell, while his children comb through the garbage at train stations. Still, he does not regret his decision. "The winter was so cold, and all the animals died at once," he says, watching the children play with a broken bicycle in the yard. "No one is in the countryside anymore. I will never go back."

Enkhtuya could be the face of Mongolia's future. For centuries, nomadism has been the way of life in this country of 2.5 million people and about 10 times as many head of livestock. But now, one of the world's last nomadic cultures is being transformed both by damaging natural forces and by government policies seeking to urbanize most of the population in the next two decades. "The romantic idea of a herder living in a remote area, in a tent with cattle all around, is a very appealing image," says Mongolia's prime minister, Nambaryn Enkhbayar, who heads the recently re-elected government of reformed Communists. "But no American would want to live there. He just comes, takes a snapshot, and leaves. We want to build a country where an American would want to live."

-(U. S. News and World Report, July 30, 2001)
-See complete story at: http://www.usnews.com/usnews/issue/010730/world/mongolia.htm
When the going gets tough do we Christians pack up our belongings and move into the "city" of the world? Saints are to be "strangers and pilgrims" in this world - we are nomads (1 Pet. 2:11). Like Abraham, the father of the faithful, we journey to a land the Lord promises, provides and prepares for His people (Heb. 11:8-16). The entanglements of the world hinder our advance or even stop us dead in our tracks (Heb. 12:1). Without keeping our eyes focused on Jesus and our heavenly home, this world becomes our home (Heb. 12:2). Don't let it happen to you - don't love this world (1 Jno. 2:15-17). You are a traveler through this life. Your citizenship is in heaven (Phil. 3:20).
---
The Spirit's Sword is a free, weekly publication of the Mt. Baker church of Christ, Bellingham, WA
Send all questions, comments and subscriptions to the editor at: ssword@bibleanswer.com