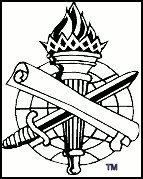 THE SPIRIT'S SWORD
published by
Mt. Baker church of Christ
1860 Mt. Baker Hwy · Bellingham, WA 98226
Volume V, Number 19 - August 5, 2001
Editor..................Joe R. Price
---
Visit our Web Sites:
Mt. Baker church of Christ: http://www.bibleanswer.com/mtbaker
BIBLE ANSWERS: http://www.bibleanswer.com
---
In this issue:
God's "One-derful" Plan For Unity (Eph. 4:4-6)
Sermons Outlines
---
God's "One-derful" Plan For Unity
Ephesians 4:4-6
ONE... UNITY OF...
Body Relationship
-Eph. 3:6; Matt. 16:18; Col. 1:18
Spirit Life
-Rom. 8:2; Eph. 2:18
Hope Destiny
-Col. 1:5-6; 1 Pet. 1:3-5
Lord Authority
-Matt. 28:18; Eph. 1:20-23
Faith Revelation
-Jude 3; Acts 6:7; Gal. 1:11,23
Baptism Forgiveness
-Acts 2:38; 8:35-39; Mk. 16:16
God Worship
-Jno. 4:24; Matt. 4:10; l Cor. 8:5-6
---
Unity: Its Essential Platform
Joe R. Price
Every generation of God's people desires unity. As we noted in Part 1 of this series of articles on unity (July 29, 2001), desire must join with proper attitudes if we attain and "keep the unity of the Spirit in the bond of peace" (Eph. 4:2-3). The attitudes essential for unity are noted in Ephesians 4:2-3.
But desire and attitude alone will not bring us to the "unity of the Spirit" for which we long. The Father and the Son were not only united in attitude of heart (Jno. 17:21). They were also united in word and deed (Jno. 8:26-28; 12:48-50; 14:7-11). All the good attitudes in the world will not form the proper basis, platform or foundation for the unity of believers (Jno. 17:20). Attitudes can be good, yet souls lost (Acts 10:1-2; 11:14). We need something more. We need a definite standard upon unity rests.
We must couple the attitudes of unity with the only standard which provides an adequate and sufficient foundation for our unity (Eph. 4:2-3). This is exactly where the apostle does in Ephesians 4:4-6. This passage has been called God's "One-derful" plan for unity (see page 1) because it displays the singular, unique and wonderful platform of unity:
4 There is one body and one Spirit, just as you were called in one hope of your calling;
5 one Lord, one faith, one baptism;
6 one God and Father of all, who is above all, and through all, and in you all.
One body. To be united with Christ one must be in His body, the church (Eph. 1:22-23; Acts 2:47). In the church every Christian has a relationship with the head (Christ) and with fellow members of the body (Eph. 2:14, 3:6; 1 Cor. 12:12-27). Unity with Christ and His people will only be found in His church (not denominations or any other human organization).
One Spirit. The Holy Spirit has revealed, inspired and confirmed "the word of truth, the gospel of (our) salvation" by which enjoy life from the death of sin (Eph. 1:13; 2:18; Rom. 8:2). Failure to walk by the Spirit in the path of truth dooms any prospect for unity.
One hope. We have a common inheritance in Christ, a heavenly home (Eph. 1:11; 1 Pet. 1:3-5). No other hope secures us and unites us as we walk by faith (Heb. 6:18-19; Col. 1:5-6).
One Lord. Great damage is done to the unity of God's people whenever the authority of Christ is violated (1 Cor. 1:10-13). As we humbly yield to His will in our lives unity is guarded and in it God is glorified (Col. 3:17).
One faith. The gospel of Christ, the "mystery" now revealed, is the revelation once for all delivered from God to man which can save our souls (Eph. 1:9; 3:1-13; Jude 3; Rom. 1:16-17; 16:25-26). Without it there is no true faith and hence, no true unity (Rom. 10:17; Gal. 1:11, 23).
One baptism. Water baptism, commanded by Jesus, when believed and obeyed by sinners, "saves us" (Mk. 16:16; Acts 22:16; 1 Pet. 3:21). Any other baptism, for any other purpose, is not "in the name of the Lord Jesus" and only generates division (Acts 19:5).
One God. One God demands a common worship from all (Jno. 4:23-24; 1 Cor. 8:5-6). He will only be "in you all" if we all unite upon this solid platform of unity. It is a platform designed by God. We know it is secure.
---
For the complete text of this sermon, visit BIBLE ANSWERS
ARE YOU SPIRITUALLY FIT?
Scripture Reading: 1 Timothy 4:1-11
Intro.
1. Nutrition plus exercise will get & keep us spiritually fit! - 1 Tim. 4:6-11
2. Reasons why we must be spiritually fit.
I. MUST BE SPIRITUALLY FIT TO WALK BY FAITH - 2 Cor. 5:6-8.
A. Faith Put In God, Not Man - Jer. 17:5-7, 9; Heb. 11:7; 1 Jno. 5:3-4.
B. Examine Yourself - 2 Cor. 13:5 Eph. 3:17.
II. MUST BE SPIRITUALLY FIT TO RUN THE RACE AGAINST SIN - Heb. 12:1-4.
A. We Must Have Spiritual Endurance - 1 Cor. 9:24-27; 2 Tim. 4:7.
B. Are We Ignoring God's Grace? Never! - (1 Cor. 15:10) Phil. 4:13; Rom. 16:20
III. MUST BE SPIRITUALLY FIT TO CONTEND FOR THE FAITH - Jude 3.
A. Some Do Not See The Urgency Of It.
B. Some Will Not Do It (Gal. 1:10; Jer. 6:14; Rom. 12:9; Isa. 30:10).
C. Such Contending Occurs In Several Ways:
1. Begin with study (2 Tim. 2:15).
2. Put on God's armor (Eph. 6:10-18).
3. Pray always (Phil. 4:6-7).
4. Teach the truth to others (2 Tim. 2:2).
5. Suffer hardship that comes w/ the battle (2 Tim. 2:3).
6. Live God's word without hypocrisy (Gal. 2:11-14).
---
For the complete text of this sermon, visit BIBLE ANSWERS
WHAT HAPPENED AFTER RESURRECTION?
Scripture Reading: Matthew 27:45-54
Intro.
1. Matt. 27:51-53 - Grave opened, many saints raised & appeared to many.
2. How did their resurrection occur? Why did it happen? What became of them after they were resurrected?
I. WHAT IS BODILY RESURRECTION?
A. The Life Force Is Restored To The Flesh - Jas. 2:26. (cf. Resurrection accounts.)
B. Summary Of Characteristics Of Those Raised From The Dead - Lk. 24:5, 36-43; Jno. 12:1-2.
II. WHY WERE PEOPLE RAISED FROM THE DEAD?
A. As An Act Of Divine Mercy - Lk. 7:12-13.
B. To Give Confirming Evidence Of God's Power, Presence & Approval - 1 Kgs. 17:24; Lk. 7:16-17; Matt. 27:52-53.
C. What Was Accomplished By These Resurrections? Faith In Those Who Considered & Accepted The Evidence - Jno. 11:45; 12:10-11, 17-18; Acts 9:42 (Lk. 7:16).
III. WHAT HAPPENED TO THOSE WHO WERE RESURRECTED?
A. They Continued To Live Out Their Lives Until Death Came - cf. 1 Cor. 15:22 ("all die").
B. What About The Saints In Matthew 27:52-53? (1 Cor. 15:20-22)
--Lessons for us--
1. Christ has power over death - Jno. 11:25-26
2. We must have faith in Him & His power over death (Rev. 1:18).
3. We will experience bodily resurrection - Jno. 5:28-29.
4. We must experience a spiritual resurrection to have the resurrection of life - Col. 2:12.
---
(Current events in the light of Scripture)
Thursday, August 02, 2001 9:54 a.m. EDT
By LAURAN NEERGAARD AP Medical Writer
WASHINGTON (AP) - Medicine has caught up to Hollywood: The government approved a tiny camera-in-a-capsule Wednesday that patients can swallow to give doctors a close-up view of their small intestine.

The camera painlessly winds its way through the digestive tract, using wireless technology to beam back color pictures of the gut.

The video pill is made by Israel-based Given Imaging Ltd. and called the M2A Swallowable Imaging Capsule. It's reminiscent of that sci-fi classic "Fantastic Voyage," where a microscopic medical submarine is injected into the body.

"It's very sci-fi, and initially when the people from Given approached me two years ago I didn't believe it" could work, said Dr. Blair Lewis of New York's Mount Sinai School of Medicine, who tested the video pill on 20 patients and determined it works.

"I have been shown to be wrong - it is believable and shows tremendous promise," Lewis said, estimating that many of the some 25,000 people with internal bleeding of undiagnosed causes might be candidates to try the video pill. Copyright (c) 2001 Associated Press. All rights reserved.

-See complete story at: http://news.lycos.com/news/story.asp?section=Health&pitem=AP-Video-Pill&rev=20010802&pub_tag=APONLINE
Jeremiah once wrote, "Your words were found, and I ate them, And Your word was to me the joy and rejoicing of my heart; For I am called by Your name, O LORD God of hosts" (Jer. 15:16). He found God's word to be pleasant and refreshing to his soul, even though he as undergoing persecution for speaking truth and not consorting with those who mocked God's word (15:15, 17). See Ezekiel 3:1-3 and Revelation 10:8-11 for similar language.
God's word, when ingested, gives us a picture of our inner man (Heb. 4:12). It shows us a picture of how God sees us (Heb. 4:13; Psa. 33:13-15). When we view ourselves through the lens of divine truth and obey its teaching, we are blessed with the salvation of our souls (Jas. 1:25, 21-22). Swallowing a camera will help doctors diagnose and treat physical ailments. But the word of God can save your soul (Rom. 1:16). So, "swallow" the word of Christ and take a spiritual examination. Are you "in the faith" or reprobate? (2 Cor. 13:5)
---
The Spirit's Sword is a free, weekly publication of the Mt. Baker church of Christ, Bellingham, WA
Send all questions, comments and subscriptions to the editor at: ssword@bibleanswer.com