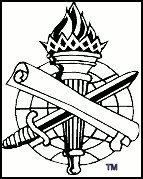 THE SPIRIT'S SWORD
published by
Mt. Baker church of Christ
1860 Mt. Baker Hwy · Bellingham, WA 98226
Volume V, Number 22 - August 26, 2001
Editor..................Joe R. Price
---
Visit our Web Sites:
Mt. Baker church of Christ: http://www.bibleanswer.com/mtbaker
BIBLE ANSWERS: http://www.bibleanswer.com
---
In this issue:
Short Sayings (from Jim Sasser via biblelist)
Sermons Outlines
---
It is better to be great in your littleness than little in your greatness.
Life's gold mine is a pure heart and a clean life.
Be sure you understand your opponent before you answer him.
He who has no inclination to learn more will be very apt to think that he knows enough.
It is better to be despised for doing right than praised for doing wrong.
He lives in true repose who bridles his passions.
Heaven will pay for any loss we suffer to gain it, but nothing can pay for the loss of heaven.
People are not honored for what they receive, but for what they give.
A Christian will arrive at the desired destination only if he stays on the
right track.
If a man's conscience is as comfortable as his mattress, he should have no trouble getting a good night's sleep.
A hypocrite is a person who is not himself on Sundays.
One should never be ashamed to own he has been wrong, which is but saying in other words, that he is wiser today than he was yesterday.
The world divides people horizontally (upper and lower class). But God divides them vertically (to the right and to the left).
Clean living takes a lot more than soap and detergents.
Forbidden "fruit" is responsible for many a bad "jam".
Some people are so sensitive to pain that they never give until it hurts.
If you have a loose tongue, it will get you into some tight places.
A weak mind is like a microscope which magnifies trifling things, but cannot receive great things.
-From Jim Sasser via biblelist
---
Understanding 1 Corinthians 7
Joe R. Price
To The Married: 1 Corinthians 7:10-11
Paul now speaks to the married Christians and applies the words of Jesus (where He had already made a general application, Matthew 19:5-6). The fact that an application is here made to one specific group of married people (namely, Christians) does not limit Matthew 19 to only Christians (as some brethren say), anymore than Paul's application of Matthew 26:26-28 in 1 Corinthians 11:23-26 limits who can partake of the Lord's Supper to only Corinthian Christians (1 Cor. 11:20). Yet, some brethren are teaching that either (1) Matthew 19 applies only to Christians, or (2) Matthew 19 applies only to Jews (an explanation of OT law). We reject both of these conclusions as false. God has revealed His truth about the universal nature of marriage (Gen. 2:23-24; Heb. 13:4). We can understand, and God expects us to understand, that marriage is for all mankind and is regulated by His revelation concerning it.
All who enter marriage come under the divine truth which regulates it (Gen. 2:24; Matt. 19:4-6, 9; Heb. 13:4).
Marriage Between A Christian And An Unbeliever: 1 Corinthians 7:12-16
To "the rest" Paul (as an inspired apostle whom the Lord counted trustworthy and who had the Spirit of God, v. 25, 40) applies Matthew 19:6, 9 and explains that marriage between a Christian and an unbeliever is indeed legitimate marriage. At no time in this passage does the inspired apostle urge the Christian who is married to an unbeliever to depart (divorce) because his or her mate is an unbeliever. The Lord's will is that they remain together as Matthew 19:5-6 instructs.
So, if the unbeliever is content or willing to live with a Christian, the Christian is commanded not to depart, for the Christian brings a sanctifying influence and life into the home (v. 14; cf. 1 Pet. 3:1-2).
However, if the unbeliever departs (we necessarily infer that under such a condition the unbeliever is not content to dwell with the Christian), the Christian is "not under bondage" to the unbeliever (the Christian is to let the unbeliever depart). Can we know with confidence what "not under bondage" means? Yes we can, by applying the same type of hermeneutics we apply to other Bible passages.
For instance, these principles of Bible interpretation include:
1) The meaning given the passage will not contradict other passages of scripture (Jno. 17:17).
2) All God says on the subject must be consulted (Psa. 119:160).
3) The context (both immediate and general) must be observed and harmonized.
4) A proper definition of terms is vital in coming to a correct understanding of the text. (We cannot assume definitions - we must verify their legitimate meaning and usage in scripture).
5) The grammar used by the Holy Spirit must be considered and respected (Matt. 22:31-32).
Now, when we correctly apply these principles of interpretation to 1 Corinthians 7:15, it will not be men's scholarship on the passage or men's division over the passage which determines our understanding and our application of it. It will be because we have "rightly divided" the word of truth and come to "understand what the will of the Lord is" (2 Tim. 2:15; Eph. 3:3-4; 5:17).
---
For the complete text of this sermon, visit BIBLE ANSWERS
REVIVE ME, O LORD!
Scripture Reading: Psalm 119:153-160
Intro.
1. Revival: The idea of renewal, revitalizing, reinvigorating, rescue - Psa. 143:11. (cf. CPR)
2. Where will you turn for revival (spiritual, emotional)?
I. THE LORD IS THE ONLY SOURCE OF TRUE SPIRITUAL REVIVAL.
A. The Lord Is The Only Source Of Spiritual Revival - Psa. 138:7-8.
B. Our Revival Declares God's Power & Righteousness - Psa. 143:11.
II. GOD CAN/WILL REVIVE US…
A. According To His Word - Psa. 119:154 (25, 107, 37).
1. Not saved by morality - Acts 10:2, 22.
2. Not saved by experiences - Phil. 3:4-7.
3. Not saved by emotions - Heb. 12:17.
4. Not saved by personal desires - Matt. 19:20.
5. Not saved by good conscience - Acts 23:1.
-Saved by God's word - 1 Pet. 1:22-25-
B. According To His Judgments - Psa. 119:156 (40, 149); Heb. 4:12-13; Jas. 1:21-25.
C. According To His Lovingkindness - 119:159 (88); cf. Ezra 9:9; Tit. 3:4-5; Rom. 2:4.
III. TO BE REVIVED, WE MUST:
A. Respond To His Grace With An Obedient Faith - cf. Eph. 2:8; Acts 3:19.
1. Be humble & contrite - Isa. 57:15 (Jas. 4:6).
2. Repent of our sins - Hosea 6:1-3; Acts 19:18-20.
3. Call on name of Lord - Psa. 80:18 (Acts 22:16).
4. Rejoice in His salvation - Psa. 85:6.
B. Cast Off Sinful Indulgences - 1 Tim. 5:6; Rom. 13:11-14 (Heb. 12:1).
C. Live In Hope - Rom. 8:24-25; 2 Cor. 4:16-18; 1 Jno. 3:2-3.
---
For the complete text of this sermon, visit BIBLE ANSWERS
BIBLE QUESTION BOX
Scripture Reading: Isaiah 8:1-20
#1-A: "Was Matthias considered an apostle? If so, there was at least 13 apostles."
-Yes, Matthias was an apostle - Acts 1:26.
A. How Many Apostles Were There?
-To accompany Him (Lk. 6:12-16; 22:28).
-To serve as eyewitnesses (Acts 10:39-41).
-To be ambassadors of Christ (2 Cor. 5:18-20).
B. Others Chosen:
-Matthias (Acts 1:15-26).
-Paul - Acts 9:15; 26:15-16; 2 Cor. 11:5; 12:11-12; 1 Cor. 15:8-10.
C. Were The Apostles "Canonized" By The Catholic Church? - Rev. 21:27; 1 Cor. 9:27.
#1-B: "Also, who would fill the 'twelfth throne' (Mt. 19:28), Matthias or Paul? (Could we even know - does the Bible offer evidence?)"
- Matt. 19:28 - Number "12" represents completeness - all of the apostles (incl. Paul) & all of God's people (kingdom citizens) - see Rev. 7:4. cf. 1 Cor. 14:37.
#2: "In John 20, after Jesus rose from the dead, in verse 17, Jesus tells Mary Magdalene not to touch him because he has not yet ascended to his Father, but in vs. 27, he invited Thomas to reach his hand into his side, etc., one week later. What was the difference?
A. What Did Jesus Mean In Jno. 20:17?
1. "Do not cling to me" or lit., "cease clinging to me" (haptomai) - "To fasten oneself to, adhere to, cling to" (Thayer, 70). Present tense - Mary was already touching Jesus!
2. Not because He couldn't be touched - Matt. 28:9; Jno. 20:27. Things are different now.
B. "Not Yet Ascended:" Still Work For Jesus To Do - 20:17.
C. No Contradiction Between Mary & Thomas - Jno. 20:17, 27.
---
(Current events in the light of Scripture)
Pharmacist Indicted for Diluting
Story Filed: Thursday, August 23, 2001 6:12 PM EDT
KANSAS CITY, Mo. (AP) -- A wealthy pharmacist was indicted Thursday on 20 new counts of mislabeling and tampering with potentially lifesaving chemotherapy drugs.

Investigators said samples they tested contained generally less than half of the drugs prescribed and one chemotherapy mixture was nearly pure saline.

The indictment charges Robert R. Courtney with eight counts of tampering with consumer products, six counts of adulteration of a drug and six counts of misbranding a drug.

The charges replace a single felony count made Aug. 14, charging Courtney with diluting the expensive cancer drugs Taxol and Gemzar. Authorities say Courtney -- who allegedly saved hundreds of dollars per dose -- was motivated by profit and $600,000 in looming tax bills. He has assets estimated at $10 million.

Prosecutors have said they believe Courtney may have diluted at least 150 intravenous bags for chemotherapy patients. Though Thursday's indictments appear to involve far fewer cases, prosecutors and FBI agents say the investigation is ongoing and may involve hundreds of patients. (edited for length, jrp)

Copyright © 2001 Associated Press Information Services, all rights reserved.
Full story at http://library.northernlight.com/ED20010823350000014.html?dx=1006&rq=0#doc
For the well-being of patients we expect and demand medical prescriptions to be "dispensed as written." Why should we settle for less when it comes to dispensing the word of God?
Many who claim to be teaching the gospel of Christ have diluted its power to save by not teaching "the whole counsel of God" (Acts 20:27). Some leave out baptism "for the remission of sins" (Acts 2:38). Others add creeds of human origin to the gospel and offer to the lost as if it is from God. These spiritual "pharmacists" are not dispensing the gospel as prescribed by the Great Physician. They tamper with the gospel, adulterate its purity and mislabel it as genuine when, because of their changes, it is not. Here are but a few scriptures which warn us of such spiritual frauds: Gal. 1:6-10; 2 Cor. 11:12-15; 2 Tim. 4:3-4; 2 Pet. 2:1-3, 18-19; 2 Jno. 7-11; Rev. 22:18f.
The lost must hear the pure and complete gospel message in order to be saved by its power (Rom. 1:16). We dare not dilute it with the doctrines of men or render it useless by not teaching all of it. Pharmacists are held accountable for properly dispensing medicine for the body. Those who teach the Bible will be held accountable for properly dispensing medicine for the soul, the word of God. (Jas. 3:1; Acts 20:26-27)
---
The Spirit's Sword is a free, weekly publication of the Mt. Baker church of Christ, Bellingham, WA
Send all questions, comments and subscriptions to the editor at: ssword@bibleanswer.com