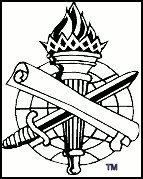 THE SPIRIT'S SWORD
published by
Mt. Baker church of Christ
1860 Mt. Baker Hwy · Bellingham, WA 98226
Volume V, Number 23 - September 2, 2001
Editor..................Joe R. Price
---
Visit our Web Sites:
Mt. Baker church of Christ: http://www.bibleanswer.com/mtbaker
BIBLE ANSWERS: http://www.bibleanswer.com
---
In this issue:
Sermons Outlines
---
Joe R. Price
"How is it then, brethren? Whenever you come together, each of you has a psalm, has a teaching, has a tongue, has a revelation, has an interpretation. Let all things be done for edification." (1 Cor. 14:26)
One of the purposes and results of our assembled worship is edification - the spiritual building up and strengthening of Christians. Thus, we are taught to exhort one another to not forsake our assembling together (Heb. 10:24-25).
The focus and attention of our worship services is God. They are not designed as periods of entertainment to satisfy spiritual goals. We do not provide "coffee and donuts" to attract and keep people's attendance and attention. That God is being honored with simple, sincere and scriptural worship is enough to hold the attention of every soul who desires to offer true worship to Him (Jno. 4:23-24).
Therefore, it is important from time to time that we assess our conduct in, as well as our concept of, assembled worship (2 Cor. 13:5). We are becoming too casual and nonchalant about what we are doing and why we are doing it.
As we worship we are offering up spiritual sacrifices of prayer, praise and honor to God Almighty. Such an occasion deserves and demands a demeanor of reverence, humility and quietness before God (1 Pet. 2:5). All things in our worship services are to be done "decently and in order" (1 Cor. 14:40).
There is a time and place for being playful, for catching up on the news of the week, for planning the next get together and for general "visiting." Indeed, we have opportunities both before and after worship services to "mix and mingle." But, the period of worship unto God is neither that time nor place.
Behavior such as passing notes and unnecessary talking distract others from their worship. Naturally, those doing such things are distracted, too. Some have medical concerns which force them to get up and move around during worship services. Such is completely understandable and warranted. At the same time, we can help remove distractions by teaching our children use the restroom before services begin and to be quiet and pay attention during services. Remember, we are here to worship God. That is where our focus should be.
Some may interpret reverence for God in worship as ignoring others around them. Others, as being stuffy or aloof. These are unfortunate and inaccurate understandings of reverent worship. Being reverent in worship does not mean being rude to others (Jas. 2:1-4; Eph. 4:32). It means giving God the respect and honor He is due (cf. Matt. 10:28). It means remembering we are in the presence of God. Since all the earth should "keep silence before Him" - shouldn't we?! (Hab. 2:20)
---
Understanding 1 Corinthians 7
Joe R. Price
No Contradiction
"Not under bondage" will not contradict Matthew 19:6, 9. Since marriage between a Christian and an unbeliever is legitimate (7:12-14), any severing of it falls under the Lord's regulation of marriage. Therefore, when a believer and an unbeliever divorce, Matthew 19:9 fully applies. Any understanding and application of "not under bondage" which causes 1 Corinthians 7:15 to contradict Matthew 19:6, 9 is inaccurate and not the truth of Christ. There is no "Pauline exception" in 1 Corinthians 7:15 which allows for scriptural remarriage to a new mate. Otherwise, Paul contradicts Jesus in Matthew 19:9.
If Paul is giving another cause for divorce and remarriage, then one can be put away for a reason other than fornication and remarry with God's approval. This construction necessarily contradicts Matthew 19:9 and 5:32. Therefore, the remarriage to a new mate explanation of "not under bondage" must be rejected.
All God Says On The Subject
When all of what God says on the subject of marriage is consulted, we understand that every marriage (regardless of the faith or faithlessness of the participants) is before God and judged by God (Gen. 2:23-24; Heb. 13:4). God joins together the man and woman regardless of their faith or lack of faith in Christ (Matt. 19:6). That joining together (a bond of obligation) lasts for a lifetime (1 Cor. 7:39; Rom. 7:2). Only one exception gives one party the right to divorce and marry a new mate with God's approval (Matt. 19:9). We can agree on this because we can understand this teaching of Christ. All other teaching is false and moves us away from the grace of Christ (Gal. 1:6-9).
We know that when a Christian marries someone (whether a Christian or an unbeliever), the Christian's first allegiance remains with Christ (1 Cor. 7:23; Lk. 14:26). By "keeping the commandments of God" the Christian remains "with God" regardless of his external conditions (1 Cor. 7:19, 24). Thus, we can remain in every non-sinful condition in which we are called since upon our conversion we become slaves of Christ and not men (1 Cor. 7:17, 20, 23-24). The marriage of a Christian to an unbeliever is one such non-sinful condition or "calling" (1 Cor. 7:12-14).
Definition Of Words
The definition of the words used in 1 Corinthians 7:15 preclude a remarriage to a new mate explanation of "not under bondage." The word translated "bondage" is dedoulootai, "perfect passive indicative of |douloo|, to enslave, has been enslaved, does not remain a slave." (Robertson's NT Word Pictures) Thayer is representative of lexical definitions when he observes that douloo means "1) to make a slave of, reduce to bondage 2) metaph. give myself wholly to one's needs and service, make myself a bondman to him." "Bondage" thus denotes the condition of one who sustains a permanent servile relation to another. In this context (1 Cor. 7:15) the reference is to an unbelieving mate. Paul teaches that the Christian does NOT sustain a permanent servile relation to a mate in marriage (or for that matter, in any other relation). Remember, "we must obey God rather than men" (Acts 5:29).
Every other use of douloo in the NT carries with it the meaning of enslavement (Titus 2:3, "enslaved" - ASV), servitude or bondage (Acts 7:6). Never is it used to denote the "bound by law" concept of marriage to which deo is applied by the Holy Spirit (1 Cor. 7:27, 39; Rom. 7:2; cf. Matt. 19:5-6). Here is the entire list of NT passages which use douloo so that the accuracy of the above statement may be reviewed: Acts 7:6; Rom. 6:18, 22; 1 Cor. 7:15, 9:19; Gal. 4:3; Titus 2:3; 2 Pet. 2:19.
(continued next week...)
---
For the complete text of this sermon, visit BIBLE ANSWERS
THEY CONTINUED STEADFASTLY
Scripture Reading: Acts 2:36-47
Intro.
Becoming a Christian is a new beginning - Jno. 3:5; Gal. 3:26-27; 2 Cor. 5:17; Rom. 6:1-4.
I. NEW CHRISTIANS CONTINUED STEADFASTLY IN THEIR FAITH - Acts 2:42.
A. Continued: Christianity Is A Continued Way Of Life - Col. 2:6 (Acts 6:7; 19:18-19; Rom. 6:1-2,11-13).
B. Steadfastly: Christians Are Constantly Ready In Heart And Attentive In Life To Christ And His Will - Col. 2:6-7.
1. Willing heart - 2 Cor. 8:12.
2. Attentive life - Eph. 5:15.
3. Avoids falling away - cf. Matt. 13:20-21.
4. Faithful & wise - blessed - Matt. 24:45-46.
II. NEW CHRISTIANS CONTINUE STEADFASTLY IN:
A. The Apostles' Doctrine (Teaching) - Matt. 28:20; Acts 5:12; cf. Acts 20:20, 25, 27-28.
-Apostles' doctrine: Inspired gospel--Jno. 16:13; 1 Jno. 1:1-4
B. Fellowship ("participation in common," sharing, communion) -1 Jno. 1:3-4 (1 Cor. 1:9; 1 Jno. 3:24); 2 Cor. 13:14; Gal. 2:9; 1 Cor. 10:16; Rom. 15:26; Acts 2:44-45.
C. In The Breaking Of Bread (Lord's Supper) - 2:42, 46; 20:7; 1 Cor. 11:23-26, 27-29.
D. In Prayers.
1. Public prayer - Acts 4:24, 31.
2. Private prayer - Acts 12:5.
3. Blessing of peace, assurance & confidence in God through prayer - Phil. 4:6-7.
Conclusion
1. Becoming a Christian is the single most important decision you will ever make in your life.
2. Being a faithful Christian is the life you have chosen.
3. Now, live worthy of the gospel - Eph. 2:10; 4:1; Phil. 1:27.
---
For the complete text of this sermon, visit BIBLE ANSWERS
THE POWER OF PRAYER
Scripture Reading: Luke 11:1-13
Intro.
The place & power of prayer in the Christian's life.
I. THE PLACE OF PRAYER.
A. Prayer Is A Privilege Of Christians - Eph. 1:3; Heb. 4:14-16; cf. 1 Jno. 1:7-9; 2:1.
B. Prayer Is An Expression Of Our Relationship With God - Gal. 4:6; Matt. 7:10-11.Heb. 4:14-16.
C. We Have Confidence In The Blessing & Privilege Of Prayer - 1 Jno. 5:14-15.
II. THE POWER OF PRAYER - Jas. 5:16-18.
A. Prayer Is Powerful Where There Is Faith - Jas. 1:5-8; Mk. 11:20-24.
B. Prayer Is Powerful Where There Is A Righteous Person Praying - Jas. 5:16; 1 Jno. 3:22. - cf. Elijah - 1 Kgs. 18:41-45 (Jas. 5:17-18).
C. Prayer Is Powerful When It Is According To The Will Of God - 1 Jno. 5:14 (cf. Jesus - Matt. 26:39, 42, 44); Jas. 4:3.
III. THE POSSIBILITIES OF PRAYER - Phil. 4:6-7.
A. In This Life We Will Never Know All The "Whys & Wherefores" Of God's Workings, Including His Answers To Prayer - Eccl. 3:11; Deut. 29:29.
B. The Possibility Of God Answering "Yes" - cf. Acts 4:28-33; 1 Ths. 5:18.
C. The Possibility Of God Answering "No." (cf. Jesus - Heb. 5:7; Matt. 26:38-44 ( Lk. 23:46); 2 Cor. 12:7-10.
1. See that God knows best - Rom. 8:28.
2. Get stronger - Jas. 1:3-5.
3. Be humble before God - 1 Pet. 5:5-7.
4. Not be anxious - 1 Pet. 5:7; Phil. 4:6-7.
5. Keep praying! - cf. 2 Cor. 12:8; 1 Ths. 5:17.
D. The Possibility Of God Answering "Wait A While Longer" - Eph. 6:18; Lk. 18:1-8.
---
(Current events in the light of Scripture)
Ban on Gays adopting holds up in Fla. Court
THE ASSOCIATED PRESS
MIAMI - A federal judge Thursday upheld Florida's ban on adoptions by gays, accepting the state's argument that married heterosexual couples provide a more stable home for children.

U.S. District Judge James Lawrence King said that two gay men who challenged the law failed to demonstrate that "homosexual families are equivalently stable, are able to provide proper gender identification or are no more socially stigmatizing than married heterosexual families."

The ruling drew sharp criticism from civil rights groups, who said an appeal is likely. An organization devoted to traditional family values praised the decision in the closely watched case, which could ultimately reach the U.S. Supreme Court.

Mississippi and Utah also ban adoptions by same-sex couples. But the Florida law is considered the nation's toughest, prohibiting adoptions by any gay or lesbian individual or couple. Steven Lofton and Doug Houghton challenged the law as discriminatory after being told they could not adopt children in their care.

The judge acknowledged that the men have close bonds with the children, "as close as those between biological parents" - and formed "a deeply loving and interdependent relationship" with the boys.

But, he said, "given there is no fundamental right to adopt or be adopted, there can be no fundamental right to apply for adoption."

-(The Bellingham Herald, A1, Friday, August 31, 2001)
God's established order for marriage between a man and a woman benefits all of society (Gen. 2:23-24). In this moral and emotionally stable relationship called "marriage" He blessed mankind, commanding us to "be fruitful and multiply; fill the earth and subdue it" (Gen. 1:28). The right to have children is inherent in marriage as God ordained it. This federal court ruling in favor of "married heterosexual families" shows regard for the divine arrangement. We applaud the court's courageous ruling.
Rest assured, this fight is far from over. The homosexual population in America composes a tiny fraction of the entire population, yet it increasingly demands and receives attention, recognition, support and approval from many quarters. The 2000 U. S. Census recorded nearly 600,000 same-sex couples in our nation. While that is just over one-half of one percent of the 105.5 million homes in the U.S., support for full legal status of these couples is being more strenuously pressed than ever.
We must continue to be vigilant. Christians must inject into society and culture the leaven of righteousness, the light of truth and the salt of moral decency. The judgments of God will stand, for they are altogether "righteous and true" (Psa. 19:9). Let us stand with God!
---
The Spirit's Sword is a free, weekly publication of the Mt. Baker church of Christ, Bellingham, WA

Send all questions, comments and subscriptions to the editor at: ssword@bibleanswer.com