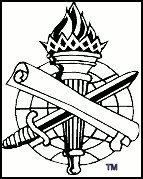 THE SPIRIT'S SWORD
published by
Mt. Baker church of Christ
1860 Mt. Baker Hwy · Bellingham, WA 98226
Volume V, Number 39 - December 23, 2001
Editor..................Joe R. Price
---
Visit our Web Sites:
Mt. Baker church of Christ: http://mtbakercofc.tripod.com/
BIBLE ANSWERS: http://www.bibleanswer.com
---
In this issue:
Step Away From The Manger (Steven J. Wallace)
Sermon Outlines:
---
Step Away From The Manger
Steven J. Wallace
For some, Christmas is a time of year to see friends and family, share gifts, relax and eat a lot of food. For others, the core of the Christmas season is the baby Christ in a manger.
We enjoy babies; we love babies; we adore babies. Babies are loveable and cute. They are also neither confrontational nor intimidating. Babies will not rebuke those in error; they will not condemn sin nor challenge the status quo. It is only natural then, that a sinful society that tolerates all kinds of deviant behavior: abortion, adultery, homosexuality, covetousness, divorce, etc. would seek peace with God through a helpless baby. Yet if anyone wants salvation, they must come to the adult Jesus and step away from the manger. Jesus grew up into a man and spoke, "If you love me, keep My commandments" (Jn. 14:15). Salvation does not belong to those who gaze into the manager, but to those who earnestly look unto the cross humbly bearing their own as Christ did His. "For it pleased the Father that in Him all the fullness should dwell and by Him to reconcile all things to Himself. . .having made peace through the blood of His cross" (Col. 1:19,20). "For there is one God and one Mediator between God and men, the Man Christ Jesus" (1 Tim. 2:5). "Though He was a Son, yet He learned obedience by the things which He suffered. And having been perfected, He became the author of eternal salvation to all who obey Him" (Heb. 5:8, 9).
We must therefore, go to the adult Jesus for the remission of sins. We must go to the adult Jesus to learn of God. We must go to the adult Jesus to learn of His one church. We must go to the adult Jesus to learn what true worship is and what God expects of us.
Beware of Christmas Fiction!
1) Three Wise Men at a Manger? The wise men who came to see Jesus did not find a baby wrapped in swaddling clothing in a manger. Rather they came to His "house" and found a "child" (Matt. 2:11). Nor does the scripture identify there being three wise men. It is silent on the number of men present. Herod, who lived during the time of Christ, understood that Jesus could have been up to two years old (Matt. 2:7, 16).
2) Jesus Born on December 25? The Bible nowhere identifies the date of Jesus' birth. Since it is silent, we should be also. We ought to speak as the oracles of God and not from speculation (1 Pet. 4:11).
3) Observing Jesus' birth? The Bible nowhere tells us to observe Jesus' birthday. Rather we are to observe His death on the first day of the week (1 Cor. 11:23ff; Acts 20:7). "A good name is better than precious ointment, and the day of death than the day of one's birth" (Eccl. 7:1).
4) Keep Christ in Christmas? How can we keep Christ in Christmas, when He was never there to begin with? The first century did not know of Christmas. It was invented hundreds of years later. If one can keep Christ in Christmas, we suppose that he can also keep Jesus in the fourth of July. The place where Christ needs to be kept is in man's life, in the family's function and in the church's work rather than in some lonely fictitious external observance one day a year!
For some, Christmas is a time of the year to see family and friends. For others, Christmas is a time of the year to find Jesus in a manger. Yet, Jesus' religion is not a "time of the year" thing, but rather a daily vocation (Heb. 3:13).
---
Joe R. Price
There are and have been many predictions of the Lord's return. Every one has failed. This should give pause to the speculators who diligently comb through Biblical prophecies in hopes of pinning down with certainty the time of Christ's return. We need not be alarmed nor deceived by such false prophets (cf. 2 Ths. 2:1-5).
There are others who cast disdain upon the very thought that Jesus Christ shall one day return in glory to judge the world. The apostle Peter rightly noted that these skeptics "walk after their own lusts" (2 Pet. 3:3) as they deny the evidence for His return. Peter observed two approaches unbelievers use to persuade themselves and others not to believe in the return of Christ.
First, there is the time argument: "Where is the promise of his coming?" Secondly, there is the continuity argument: "all things continue as they were from the beginning of the creation" (2 Pet. 3:4). Peter answers the continuity argument first, then addresses the time argument (2 Pet. 3:5-7, 8-9).
The view that Christ will not come back because "all things are continuing as they always have" fails to acknowledge the fact of the flood. Things have not always been as they are now (read Gen. 7:21-23)! God's word will initiate His final, great day of judgment on the day of Christ's return.
As to the time of His coming, Peter reminds the skeptic that God is not limited by time as we are: "But forget not this one thing, beloved, that one day is with the Lord as a thousand years, and a thousand years as one day" (2 Pet. 3:8). God inhabits eternity (Psa. 90:2, 4). We view the fact that Christ has not yet returned as evidence of God's longsuffering toward sinful man, not His neglect or inability to act (2 Pet. 3:9, 15). God is not "slack" in His promise. He does not delay in discharging His purposes. Instead, God gives us time to repent. A day of judgment is prepared. God will keep His promise and send Jesus as the Judge of us all (Acts 17:31).
When Jesus returns, He will not come to the earth to establish a kingdom, reigning from Jerusalem for 1,000 years. The apostle Peter teaches us of the nature of Christ's return in 2 Peter 3:10-13 as he speaks of "the day of the Lord" (an expression signifying judgment, this phrase is interchangeable with "the coming of our Lord Jesus Christ" in 2 Ths. 2:1-2; Zeph. 1:14-18).
The events of Christ's return include:
1. The day of the Lord will come (2 Pet. 3:10). Please take note of the emphatic nature of that day's appearing: it "will come."
2. The day of the Lord will come as a thief in the night (2 Pet. 3:10). A thief comes suddenly (1 Ths. 5:2-3, cf. Matt. 24:40-41). A thief also comes unexpectedly (without warning, 1 Ths. 5:4-6).
3. This universe will be destroyed (2 Pet. 3:10). Imagine the power to be exerted on that great day! And, inasmuch as "the earth and the works that are therein shall be burned up" at His return, how can one suppose that Jesus is coming to the earth to establish a kingdom for 1,000 years?!
4. The new heavens and a new earth (2 Pet. 3:13). These are contrasted with the heavens and earth which will be destroyed (v. 10, 12). It is important to understand that Peter uses the word for "new" which speaks of newness in reference to quality, that which is fresh and unworn. Since this present heaven and earth will be completely consumed (v. 10, 12), he can only be describing the sphere of abode for the righteous -- the eternal abiding place of heaven. As Paul taught, we shall "meet the Lord in the air: and so shall we ever be with the Lord" (1 Ths. 4:17).
Christians look forward to the return of Jesus (Phil. 3:20-21). Through holy living and godliness we earnestly desire the day of God (2 Pet. 3:11-12). Are you looking forward to Christ's return? If not, then repent and obey the gospel of Christ. "Come, Lord Jesus."
---
For the complete outline of this sermon, please visit BIBLE ANSWERS
BLINDED TO THE TRUTH
Scripture Reading: Colossians 2:1-10
Intro.
1. God's truth is plain, simple & emphatic - Psa. 119:105; Isa. 35:8; Mk. 12:37. Yet, Jno. 8:40!
2. Why are so many people blinded to the truth of God? What hinders them? Us? 2 Cor. 4:3-4
I. HOW ARE PEOPLE BLINDED TO THE TRUTH OF THE GOSPEL? - 2 Cor. 4:4
A. By Being Ignorant Of The Bible - 2 Pet. 3:14-18 (2 Tim. 2:15). (2 Cor. 4:4; Rom. 10:17)
B. By Relying On Human Wisdom - 1 Cor. 1:26-31 (cf. Eccl. 2:12-16).
C. By Being Content Because Of Selfish Pride - Jno. 9:39-41 (Hos. 5:4-5; 7:10).
D. By Being Filled With Spiritual Indifference - Jno. 12:37-40 (cf. Zeph. 1:12).
E. By Appealing To & Relying Upon Emotions - Prov. 16:25; 19:21 (Acts 26:9).
F. By Being Deceived By The Smooth Talk Of False Teachers - Rom. 16:18; Col. 2:3-4.
II. WHY DO SO MANY REGARD ABSOLUTE TRUTH AS EVIL?
A. Because They Have Denied The True God & His Truth, & Are Consumed By Personal Sin - Rom. 1:21-28; Jno. 7:16-17; Rom. 8:5-8.
B. Because Absolute Truth Condemns Their Sin - Jno. 3:19-21.
C. Because They Are Convinced That Evil Is Good - Mal. 2:17 (Isa. 5:20).
D. Because They Do Not Have A Love For The Truth, But Instead Take Pleasure In Unrighteousness - 2 Ths. 2:10-12.
E. Because They Believe Truth Is Relative - Jno. 18:37. (Humanism)
F. Because They Have Compromised With Sin & Error - 2 Tim. 4:3-4; 2 Cor. 6:14-18.
Conclusion
1. We must love truth & hate evil - Psa. 119:97; Job 23:11-12; Amos 5:14-15.
2. Do not be foolish - understand & obey the will of the Lord! Eph. 5:15-17
---
For the complete outline of this sermon, please visit BIBLE ANSWERS
Part 2
OVERCOMING WORLDLINESS: Fornication
Scripture Reading: Proverbs 5:1-14
Intro.
1. Bible warns against sexual immorality - Gal. 5:19.
2. Sexual immorality was rampant in Roman empire of the 1st century & viewed as an accepted way of life.
3. 1 Cor. 10:6, 8; Gal. 5:19 - Manifest (plain, clear, well-known) - Christians must beware!
I. BIBLE WORDS DEFINE SEXUAL IMMORALITY.
A. Distinguishing Biblical Terms For Sexual Immorality. Heb. 13:4 (Rom. 1:24-27; Eph. 5:3)
1. General term: Fornication (porneia
2. Specific terms: Adultery (moichao), cf. Rom. 7:2-3; Heb. 13:4); Homosexuality (arsenokoites), 1 Cor. 6:9; 1Tim.1:10; Bestiality, Lev. 18:23; Ex. 22:19.
II. SOME CHARACTERISTICS OF FORNICATION.
A. Fornication Is Loveless - Col. 3:5 (impure motives, vile passions & evil cravings); Mk. 7:21; Prov. 6:24-29; Jas. 4:1-3 (Exo. 20:17).
B. Fornication Is Lawless - Matt. 19:5; cf. 1 Cor. 7:2; 1 Pet. 1:15-16.
C. Fornication Misuses The Body - 1 Cor. 6:13, 15, 18 (defiles, Lev. 18:20)
D. Fornication Is Destructive - Prov. 6:32 (Gal. 5:19, 21); Hos. 3:11; Matt. 19:6.
E. Fornication Dishonors Many.
F. Fornicators Will Be Judged & Punished - Heb. 13:4; 1 Ths. 4:6; Gal. 5:21; Rev. 21:8.
III. DIVINE PROTECTION FROM & REMEDY FOR FORNICATION.
A. Divine Protection From The Sin Of Fornication - 1 Cor. 7:2-5 (Prov. 5:15-20; Gen. 2:25; Heb. 13:4); 1 Cor. 10:12-13.
B. The Divine Remedy For Fornication: Repent & Obey The Gospel - 1 Cor. 6:9-11; 2 Cor. 12:21; 7:10; 2:6-7.
Conclusion - Prov. 5:3-6; 9:17-18
---
(Current events in the light of Scripture)
PAY ATTENTION OR PAY $300!
Joe R. Price
Pay attention! Starting January 1, 2002, if you drive through North Bend you had better keep your eyes on the road or get ready to pay a fine of $300!
According to the AP wire service the North Bend, WA city council passed an "inattentive drivers" ordinance, the aim of which is to facilitate safer driving. Drivers who are distracted from watching the road by such things as eating, smoking, reading, putting on makeup and talking on cell phones may be cited and fined.
Councilman Ed Carlson, the sponsor of the ordinance, said "we're sending a message that your disregard for safety is going to cost you."
The scriptures remind us over and over to not be distracted from our heavenly goal. "But seek first the kingdom of God and His righteousness, and all these things shall be added to you. Therefore do not worry about tomorrow, for tomorrow will worry about its own things. Sufficient for the day is its own trouble." (Matt. 6:33-34)
Here are a few things from which we must not be distracted as we journey through life.
We are easily distracted from believing and obeying the gospel. (Mk. 4:13-20)
We are easily distracted from laying up heavenly treasures. (Matt. 6:19-24)
We are easily distracted from putting complete faith in God's provisions and care. (Matt. 6:25-34)
We are easily distracted from remembering the brevity of life. (Jas. 4:13-17)
We are easily distracted from preparing for the Lord's return. (Matt. 24:42-44; 1 Ths. 5:1-11)
We are easily distracted from meeting our family duties. (Eph. 5:22-6:4; Col. 3:18-21)
We are easily distracted from being on guard against the devil. (1 Pet. 5:8-9)
We are easily distracted from the peace of God. (Phil. 4:4-7)
We are easily distracted from personal Bible study. (2 Tim. 2:15)
We are easily distracted from pressing on to spiritual maturity. (Heb. 5:11-6:3)
---
The Spirit's Sword is a free, weekly publication of the Mt. Baker church of Christ, Bellingham, WA
Send all questions, comments and subscriptions to the editor at: ssword@bibleanswer.com