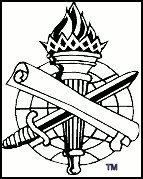 THE SPIRIT'S SWORD
published by
Mt. Baker church of Christ
1860 Mt. Baker Hwy · Bellingham, WA 98226
Volume V, Number 41 - January 6, 2002
Editor..................Joe R. Price
---
Visit our Web Sites:
Mt. Baker church of Christ: http://www.bibleanswer.com/mtbaker
BIBLE ANSWERS: http://www.bibleanswer.com
---
In this issue:
Some Resolutions for 2002 (Hilliard Bulletin - Online Edition)
---
I Am Not A Terrorist!
Joe R. Price
On Wednesday, January 2, Zacarias Moussaoui spoke the following in an Alexandria, Virginia courthouse: "In the name of Allah I do not have anything to plead. I enter no plea. Thank you very much." The court entered a plea of not guilty to charges of conspiring with Osama bin Laden and others to murder thousands of people.
Moussaoui's statement reminds us of some Bible pleas. King Saul, when confronted by the prophet Samuel confidently said "I have performed the commandment of the Lord" (1 Sam. 15:13). In effect he said, "I am not a sinner." Gehazi told his master he "did not go anywhere" (2 Kgs. 5:25). With much bravado we hear Peter say, "I am not a denier" (Matt. 26:33-35). Although responsible for handing innocent Jesus over to the will of a bloodthirsty rabble, Pilate is heard to say "I am not a murderer" (Matt. 27:24).
Although King Saul said he was not a sinner, his plea did not correspond with the facts of the case. We judge Saul to have been disobedient because he did not follow the Lord's command. Elisha was correct - Gehazi did go somewhere even though he said he did not. Although Peter said he would not deny Jesus it is simple enough to righteously judge that he did indeed deny the Lord. In spite of Pilate's solemn effort he cannot escape a just judgment that he thwarted justice.
A comparable thing happens among those who teach, defend or have fellowship with error (2 Jno. 9-11). Such pleas are heard today: "You cannot identify a person as a false teacher based only upon what he teaches." "I am not a false teacher!" "I am not in fellowship with error and sin!" "I am not a compromiser of God's word!" While we earnestly desire that nobody who is named a brother be a false teacher, the truth of God's word assures us some have been and will be (Gal. 2:4-5; Acts 20:29-31; 1 Tim. 4:1-3; 2 Pet. 2:1-2). Therefore, we must diligently "test the spirits, whether they are of God; because many false prophets have gone out into the world" (1 Jno. 4:1).
Our Lord Jesus warned us: "Beware of false prophets, who come to you in sheep's clothing, but inwardly are ravenous wolves. You will know them by their fruits" (Matt. 7:15-16). King Saul was known by his fruits: oxen and sheep were still alive. Gehazi was known by his fruit: his hidden bounty of greed could not escape the eyes of God. Peter was known by his fruit: thrice he denied the Lord. Pilate was known by his fruit: cowardice and compliance with faithless men prevailed.
False teachers are known today, as they were known in NT times, by what they teach. Does one's teaching harmonize with the apostles' doctrine (1 Jno. 4:6; Acts 2:42)? Does his instruction and exhortation conform to "the faith" delivered to the saints (Jude 3)? Or, does his teaching deceive, draw away and destroy souls (Rom. 16:17-18; Acts 20:29-30; 2 Tim. 2:16-18)?
Saying "I am not a theistic evolutionist" does not make it so. Does your teaching contradict the Biblical record of creation in Genesis 1? Does "day" really mean "day" to you (see Exo. 20:8-11; 31:13-17)? Do you say the days of Genesis 1 "cannot be literal" and that they "must be ages"? Do you say that the Big Bang theory is "the Bible believer's friend"? Do you urge a redefinition of plain Bible language to make it compatible with current scientific theory? Do you make room in Genesis 1 for billions of years of uniformitarian change as an explanation for the physical earth, making man a recent addition to the earth rather than an inhabitant "from the beginning of the creation" as stated by Jesus in Mark 10:6? Do you deny that the physical earth and its inhabitants were caused to be in a fully mature form as "He spake, and it was done; He commanded, and it stood fast" (Psa. 33:9)? Do you claim it does not matter what we believe and teach on this subject (cf. Acts 17:24-31; Gal. 1:8-9)?
Saying "I am not a false teacher" does not make it so. For instance, do you teach doctrines which deny the universal authority of Christ on marriage, divorce and remarriage (such as alien sinners are not amenable to Christ's teaching on marriage, divorce and remarriage, Matt. 19:4-9; Heb. 13:4)? Do you affirm that the guilty fornicator who caused the sundering of a first marriage has the lawful right to marry another (Matt. 19:9)? Do you redefine "adultery" to mean a legal act rather than a sexual sin in which one continues committing immorality with a sexual partner to whom there is no lawful right (Jno. 8:4; Rev. 2:20-22)? Do you justify continuing with an unlawful spouse by saying there is no specific command to sever such relationships (cf. Acts 26:20)? Do you view these issues as "no big deal" (cf. 2 Jno. 9)?

Saying "I am not a compromiser of God's word" does not make it so. Do you receive those who have gone beyond the doctrine of Christ on these or other matters of revealed truth (2 Jno. 9-11)? Do you expand the borders of Romans 14 to include those engaged in sinful practices and those teaching doctrinal error? Do you appeal to "our historical tolerance" of some in error as justification for continued toleration of sin and error? Have you redefined "have no fellowship with the unfruitful works of darkness" until the plain language has no application to present practitioners of error? (In truth, we can and are under commandment to "expose" the unfruitful works of darkness, Eph. 5:11.)
Zacarias Moussaoui says he is not a terrorist, but claiming not to be one does not make it so. The facts of his case will be presented and analyzed in a court of law, and a judgment will be rendered. If innocent, he will be released. If found guilty, all his pleadings to the contrary will not lessen the truth of the matter.
Similarly, claiming not to be in error does not make it so. A judgment of the facts, based upon the inspired word of God, is in order to determine "whether these things are so" (Acts 17:11; 1 Ths. 5:21; 1 Jno. 4:1). The Lord expects us to "judge what is right", and with His word we can do so (Lk. 12:54-57). Does one's teaching harmonize with apostolic doctrine (Gal. 1:6-9)? By following his teaching does one abide in the doctrine of Christ (2 Jno. 9)? Such an analysis of what a teacher teaches (his fruit) can and should be made so that righteous judgment, once rendered, can be applied (Jno. 7:24; 5:30; 1 Ths. 5:21-22). In this way we obey Christ's warning to beware of false prophets, expose the unfruitful works of darkness and abide in the doctrine of Christ (Matt. 7:15-20; Eph. 5:11; 2 Jno. 9-11).
Should the evidence prove Moussaoui to be a terrorist, I suspect he will object to being called one. But, if the evidence bears it out, it will be a fair and accurate description of the man. Likewise, when the evidence of inspired scripture shows one to be a false teacher, it is a fair, accurate and scriptural description regardless of the fervent denial which arises. It is our fervent prayer that what results from the exposure of error is humble repentance, not the agitated dismissal of Scripturally-established facts.
Have I just charged some brethren with being terrorists? No, of course not. If that is the conclusion you draw then please, read this article again. You did not grasp the intended point. If you hear the warning of the Lord that we are indeed false teachers when we teach things which are not supported by the word of God, then you got the point (Matt. 7:15-16; Acts 20:29-31; 1 Tim. 4:1-3; 2 Pet. 2:1-2; 1 Jno. 4:1, 6). If you heed His warning by teaching and walking in truth, keeping His word in all things, then you got the point (1 Jno. 2:3-6; 2 Tim. 4:2-4).
No Christian who desires to teach and walk in truth will object to his teachings and practices being righteously tested by the standard of divine truth (2 Cor. 13:5; 1 Jno. 4:1; 2 Tim. 3:16-17). May each of us be willing to test ourselves and to be tested against the holy, final and absolute standard of the word of God. And may we be willing to correct every error that is exposed so that we may always do the will of the Father (Matt. 7:21). "Take heed to yourself and to the doctrine. Continue in them, for in doing this you will save both yourself and those who hear you" (1 Tim. 4:16).
---
From: Online Edition Hilliard Bulletin
Published by the Cemetery Road church of Christ, Hilliard, Ohio
Editor: Garreth L. Clair - glclair@aol.com
1. I WILL STUDY MY BIBLE - 2 Timothy 2:15, Give diligence to present thyself approved unto God, a workman that needeth not to be ashamed, handling aright the word of truth. ASV
2. I WILL BE PATIENT TOWARD OTHERS - Ecc l7:8, Better is the end of a thing than the beginning thereof; (and) the patient in spirit is better than the proud in spirit. ASV
3. I WILL SHOW BY ACTION THAT I LOVE MY NEIGHBOR - Matt 19:19, Honor thy father and mother; and, Thou shalt love thy neighbor as thyself. ASV
4. I WILL PRAY FOR THE SICK - James 5:15, and the prayer of faith shall save him that is sick, and the Lord shall raise him up; and if he have committed sins, it shall be forgiven him.
5. I WILL THANK GOD MORE OFTEN - Psalms 108:3, will give thanks unto thee, O Jehovah, among the peoples; and I will sing praises unto thee among the nations. ASV
6. I WILL DO MY BEST TO BE A GOOD SPOUSE - Eph 5:25, Husbands, love your wives, even as Christ also loved the church, and gave himself up for it;
7. I WILL DO MY BEST TO BE A GOOD PARENT - Eph 6:4, And, ye fathers, provoke not your children to wrath: but nurture them in the chastening and admonition of the Lord. ASV
8. I WILL DO MY BEST TO BE A GOOD GRANDPARENT - 2 Timothy 1:5, having been reminded of the unfeigned faith that is in thee; which dwelt first in thy grandmother Lois, and thy mother Eunice; and, I am persuaded, in thee also.
9. I WILL DO MY BEST TO LIVE AT PEACE WITH EVERYONE - Rom 12:18, If it be possible, as much as in you lieth, be at peace with all men.
10. I WILL LOVE MY BRETHREN- 1 John 4:7, Beloved, let us love one another: for love is of God; and every one that loveth is begotten of God, and knoweth God. ASV
11. I WILL LOVE GOD - Mark 12:30, and thou shalt love the Lord thy God with all thy heart, and with all thy soul, and with all thy mind, and with all thy strength. ASV
12. I WILL BE ATTENTIVE TO THE NEEDS OF MY BRETHREN - Galatians 6:10, So then, as we have opportunity, let us work that which is good toward all men, and especially toward them that are of the household of the faith. > James 1:27, Pure religion and undefiled before our God and Father is this, to visit the fatherless and widows in their affliction, (and) to keep oneself unspotted from the world. ASV
May God's best blessings belong to all of you that serve God faithfully during the coming year.
---
The Spirit's Sword is a free, weekly publication of the Mt. Baker church of Christ, Bellingham, WA
Send all questions, comments and subscriptions to the editor at: ssword@bibleanswer.com