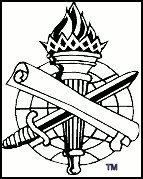 THE SPIRIT'S SWORD
published by
Mt. Baker church of Christ
1860 Mt. Baker Hwy · Bellingham, WA 98226
Volume V, Number 42 - January 13, 2002
Editor..................Joe R. Price
---
Visit our Web Sites:
Mt. Baker church of Christ: http://www.bibleanswer.com/mtbaker
BIBLE ANSWERS: http://www.bibleanswer.com
---
In this issue:
In The Past Twenty-Four Hours (Larry Ray Hafley)
Sermon Outlines:
Newsworthy News: Soap Opera Worship?
---
Flags and Other Such Things
Joe R. Price
I have been asked whether an American flag should be displayed in a church's place of worship:
We have just finished a new sanctuary. We are discussing the placement of our American flag and our Christian flag. Some feel they should be placed within the sanctuary, while others feel they should be displayed outside the sanctuary. Those that wish for the flags to be in the sanctuary base their decision on "they've always been there". Others feel the sancturary (sic) was built for God alone and to put something in the sanctuary that symbolizes an allegiance to anything other than God would not be proper. Could you direct me to any scripture that would help us? Thank you very much for your time and cooperation.
We commend our querist for wanting to go to the scriptures to find God's will on this subject. When we abide in God's word we are confident we are not being misguided by the wisdom and will of man (Jno. 8:31-32; Col. 2:8; 2 Tim. 3:16-17).
First, the Bible approves a place to worship inasmuch as it commands assembled worship (Heb. 10:25; 1 Cor. 11:18, 20, 33; 14:26). Everything needed to aid a church in obeying the Lord in worship and spiritual edification is thus authorized by the Lord (Col. 3:17; 1 Cor. 10:23).
So, who authorized flags ("Christian" or otherwise) as a part of acceptable worship unto God (Jno. 4:24)? Not the Lord, for He said nothing of them. His church is not nationalistic (Gal. 3:28; Col. 3:11). Hence, the display of any flag as a part of the church's worship is the product of human innovation, not divine directive. For this reason we advise not to display the American flag, or any other flag, as a part of a church's work and worship. To do so is to go beyond the word of God (Gal. 1:8-9; 2 Jno. 9).
Other things are found in places of worship that do not have Bible approval to be there. Instruments of worship, introduced by man centuries after Christ built His church and approved singing as the music of divine acceptable, are regularly used (Eph. 5:19). When we turn to the Bible to learn of true worship, Choirs, solos, quartets and bands - all designed to highlight human talent - are not found. More human innovations. Vestments distinguishing "clergy" from "laity" are often seen, but are of purely human origin (Matt. 23:8-12; cf. Psa. 111:9). Such departures from the gospel are not inconsequential because "they've always been there". The fact is, they haven't (Gal. 1:6-10).
Others things have been removed from church assemblies which God expects to be there. The Lord's Supper is not present in many Sunday assemblies even though the Bible puts them there (Acts 20:7). The Bible itself is almost non-existent in some worship gatherings (cf. Neh. 8:1-12). It has been replaced with sound stages, drama productions or addresses on current events (cf. 2 Tim. 4:2-4).
Churches should only have in their assemblies those things which facilitate true worship. Having read of Nadab and Abihu, I would not want to place anything there God has not approved, would you? (Lev. 10:1-3)
---
The Past Twenty-Four Hours
Larry Ray Hafley
As I write this, within the past twenty four hours, via phone calls and e-mails, the following things have been relayed to me from all parts of our country by brethren with trembling, troubled hearts:
(1) "The elders are pressuring me not to preach so many 'doctrinal' sermons, especially those dealing with divisive issues and Bible authority."
(2) "Our elders said they canceled their meeting with you because we have a lot of young, untaught members, and they were afraid your preaching on church problems and brotherhood issues would confuse them."
(3) "I have preached on attendance, but the brethren said the only service we could bind was the Sunday morning one."
(4) "Women are taking an increasingly, active, public role in the work of this church, and the elders say it is alright because they have told the women to do so, thus, they are not usurping authority, but are acting under the elders' direction."
(5) "Brother Hafley, do you know of a church where I could move and not be confronted and challenged every time I preach on godly living and modest dress by brethren who defend social drinking and dancing?"
(6) "Some of our family attend a large liberal church where they have started clapping to the music and having a band play in the 'Fellowship Hall.' Since they are 'not engaging in worship when they do it,' they say it is alright."
After reading this, let us not be smug and complacent. We must not manifest a "holier than thou" attitude and say with the proud Pharisee, "I thank God that I am not as other men are" (Lk. 18:11-14). We must not rejoice in iniquity. 1 Corinthians 10:12 applies to us, "Wherefore let him that thinketh he standeth, take heed lest he fall."
Brethren, the statements above did not come from "wild-eyed liberals," but from among us! It is later than we think! Though we have been criticized for our constant preaching and teaching against sin and error, it is evident from the above comments that we have not done enough! What the statements show is that we must press and preach the principles of truth with even greater fervor and frequency. Let us continue, then, with hearts "knit together in love," to "fight the good fight of faith" (Col. 2:2; 1 Tim. 6:12).

-Bulletin article, Pruett & Lobit church of Christ, Baytown, TX (November 11, 2001)
www.biblework.com
---
For the complete outline of this sermon, please visit BIBLE ANSWERS
I WANT TO BE HAPPY!
Scripture Reading: Psalm 128
Intro.
1. The world defines happiness in worldly terms & will thus never find it - cf. Eccl. 1:14.
2. God defines happiness - 1 Pet. 3:8-12.
3. We want to appreciate true happiness & avoid the world's counterfeit.
I. HAPPINESS IS A STATE OF MIND - Prov. 23:7 (attitude of heart).
A. Happiness Includes Joy & Gladness.
1. Salvation - cf. Deut. 33:29; Jno. 14:1; 16:22, 33.
2. Relationship with God - Psa. 144:15; 146:5.
3. Please note: Happy people do not only & always experience pleasant things in life - cf. 2 Cor. 11:23-28; 12:7-10; Lk. 17:5.
B. Happiness Includes Fulfillment.
1. From family - Psa. 127:3-5.
2. From labor - Psa. 128:2.
3. From wisdom - Prov. 3:13, 18.
4. From showing mercy & kindness - Prov. 14:21.
5. From trusting the Lord - Prov. 16:20.
6. From reverence for God - Prov. 28:14.
7. From honoring & obeying God's law - Prov. 29:18 (cf. 13:13).
8. From fearing God & obeying Him - Psa 128:1.
C. Happiness Includes Contentment - Phil. 4:4-7 (Matt. 6:34); 4:10-13; Eph. 1:3; Heb. 13:5-6
II. BUILD YOUR FAITH IN GOD TO BUILD A HAPPY LIFE FOR YOURSELF.
A. Set Your Hope On God - 1 Pet. 5:7; 1:3-6.
B. Deal With Your Sin In God's Way - Rom. 6:23; Acts 8:39; 16:34; Jno. 16:22, 33; 1 Jno. 5:4.
C. Fear God & Keep His Commandments - Eccl. 12:13-14 (Matt. 10:28).
Conclusion
1. Source of happiness: God - Isa. 40:28-31; Psa. 128.
2. Walk by faith & be secure in His presence, power, protection & salvation.
---
For the complete outline of this sermon, please visit BIBLE ANSWERS
Part 3
OVERCOMING WORLDLINESS: Pornography
Scripture Reading: Psalm 101
Intro.
1. 1 Pet. 2:9 - The Christian has been called out of darkness into God's marvelous light!
2. An epidemic that is sweeping our country threatens the moral purity & spiritual safety of Christians: Pornography. (1 Ths. 5:22; 1 Pet. 1:15-16; Rom. 13:14)
I. WHAT IS PORNOGRAPHY?
A. Defining Pornography.
B. Bible Definitions:
1. Porneia: Fornication, Matt. 15:19; Rom. 1:29.
2. Porneuo: "To commit fornication" - 1 Cor. 6:18.
3. Pornos: Whoremonger, harlot - Eph. 5:5.
C. The Enticing Lure Of Pornography Fuels, Feeds & Foments Sinful Lusts - 1 Jno. 2:15-16; Jas. 1:14-16; Col. 3:5; Matt. 5:27-28; Gal. 5:19 & 2 Cor. 12:21.
II. THE PRESENCE & PROGRESS OF PORNOGRAPHY IN AMERICA.
A. The Growth Of Alarming & Shocking!
B. The Acceptability Of Pornography.
C. Types Of Pornography.
D. Things Are Not Getting Better...They Are Getting Worse! - 2 Tim. 3:13
III. WHY & WHERE DOES IT EXIST?
A. Why Does Pornography Exist? - Rom. 1:21-29; Matt. 7:12; 22:37-39; 1 Tim. 6:10; 1 Jno. 2:16; 2 Pet. 2:19
B. Where Does Pornography Exist? -Heb. 4:13
IV. THE REMEDY FOR & PROTECTION AGAINST PORNOGRAPHY - Prov. 4:23.
A. Purify The Heart - Jas. 4:7-8; Phil. 4:8.
B. Make A Covenant With Your Eyes - Job 31:1 (Matt. 5:28; Psa. 101:3; Rom. 13:14.
C. Break The Cycle Of Lust, Enticement, Sin & Death - 2 Cor. 6:17-7:1; Matt. 5:29-30.
Conclusion - 1 Pet. 2:11; 2 Cor. 12:21; Col. 3:1-2
---
NOTEWORTHY NEWS
(Current events in the light of Scripture)
SOAP OPERA WORSHIP?
Joe R. Price
Some British churches are getting on the bandwagon. Affected by declining attendance, at least one church across the pond is following the example of some American churches which have used such shows as Andy Griffith to promote attendance in Bible classes. The Burley-in-Wharfedale Methodist Church in West Yorkshire is planning "to base its services on popular soap operas" according to a recent news report (www.ananova.com, 10Jan02). The idea is to "consider whether the shows reflect Christian attitudes", says the church's spokesman.
It seems for many people, the Lord God and His word, the Bible, are not sufficient "draws" to get their attention and move them to come to worship services. Well, we already knew that, didn't we?! Still, the traits of the avid soap opera fan ought to give every Christian pause as we examine ourselves (2 Cor. 13:5).
Soap opera fans are immensely devoted. They simply cannot miss "their program"! Their entire daily routine centers around being in front of the TV when their shows comes on. No doubt the VCR is programmed and running in the event they have to miss a show! I earnestly wish such devotion come be found when it is time to go to Bible class and worship services. Routines often don't center around worshipping God, although they should (Heb. 10:24-25; Psa. 122:1). Something is wrong with this picture! (Matt. 6:19-21, 24, 33)
Soap opera fans are personally affected by the shows they watch. They are on a first name basis with the fictional characters they watch! To many, they are watching real people living real lives - not actors pretending to be someone else. It would be refreshing is the gospel and Christianity were this real to many Christians! Every day we live in the presence of a real God who has given us real salvation from sin and a real hope of eternal life (1 Cor. 8:5-6; Eph. 1:3; Rom. 5:8-11). Yes, many Christians are unaffected. They have been hardened by sin (Heb. 3:12-13).
Soap operas contribute to a lack of spiritual priorities and personal devotion. Too strong of a charge? I think not. Consider some of the story lines which keep people hooked on soap operas: Pre-marital and extra-marital sex, abortion, homosexuality, hatred, gossip, backbiting, murder, deception -- shall I go on, or do you get the picture? The constant companionship of such worldly entertainment will weaker and alter one's perception of sin, of holiness and of divine truth. Do not be deceived! (1 Cor. 15:33) (Of course, the same can and should be said about most prime time TV programs, too.)
Maybe churches need to get back to offering Christ and His gospel to people instead of the culture of a worldly, Godless society. Maybe more time needs to be spent with the Bible and less time spent with soap operas. Maybe there are Christians who need to turn off their televisions and open their Bibles. Maybe. Just maybe.
---
The Spirit's Sword is a free, weekly publication of the Mt. Baker church of Christ, Bellingham, WA
Send all questions, comments and subscriptions to the editor at: ssword@bibleanswer.com