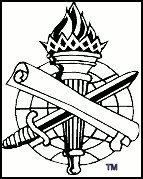 THE SPIRIT'S SWORD
published by
Mt. Baker church of Christ
1860 Mt. Baker Hwy · Bellingham, WA 98226
Volume V, Number 48 - February 24, 2002
Editor..................Joe R. Price
---
Visit our Web Sites:
Mt. Baker church of Christ: http://www.bibleanswer.com/mtbaker
BIBLE ANSWERS: http://www.bibleanswer.com
---
In this issue:
---
Larry Ray Hafley
So said David of his enemies-"My soul is among lions: and I lie even among them that are set on fire, even the sons of men, whose teeth are spears and arrows, and their tongue a sharp sword" (Psa. 57:4). "Swords are in their lips" (Psa. 59:6). He further said, they sharpen "their tongue like a sword" (Psa. 64:3). You may see Psalm 35 to learn how they cut and slashed David with their lashing lips and tart tongues. Job, too, experienced the same (Job 30).

Part of the ploy and plot of the Pharisees against Jesus was performed with the slanderous swords of wounding words (Lk. 20:20; 23:2). John said that Diotrephes unjustly and unfairly accused him "with malicious words" (3 Jn. 9). Nothing has changed. Enemies of the Son of God continue to torment and torture with their tongues, just as the Just One said they would (Matt. 5:11, 12; Jn. 15:18-21; 16:1-3).

When evil men arise in a congregation to defile, divide, and destroy, their first weapon is a burning tongue dipped in poison. It is a fiery dart from an inflamed heart. The "poison of a serpent" is "under their lips" (Psa. 58:4; Rom. 3: 13). Friends of a lifetime, yea, of a generation, are alienated. Bitterness breeds and brethren bleed. Glaring eyes and cold, sharp, harsh features take over faces which once glowed with the warmth of love, the soft sweetness of kindness, and the gentleness of friendship. Alas, though, that countenance is fallen and in its place is the mask of Nabal and the cosmetics of Jezebel, doing their best to do their worst.

No one is immune from this demonizing, bodily takeover. Preachers, elders, their wives, any and all may fall prey and be victimized by pride, envy, jealousy, and arrogance. When they are, their tongues clang and clank as metal, piercing even to the dividing asunder of the soul and spirit of God's people. It is a raging metamorphosis characterized by every evil work (Jas. 3:13-18).

Psalm 64 forecasts the doom and downfall of all such tongues and taunts. Unfortunately, the highway to heaven will be scarred with the scattered skeletons of those who fell by the wayside, having been cast aside by a "tongue like a sword." www.biblework.com
---
Joe R. Price
What did Paul mean when he instructs us to "thank God...for everything" in Eph. 5:20? Does "everything" actually mean "everything" including tragedies and evil?

It is hard for us to see or comprehend the good that can come from tragedies or evil around us. Nevertheless, the apostle of Christ in Ephesians 5:20 does indeed teach us to always give thanks for all things. Paul is not teaching us to be thankful for the presence of evil, for evil is not from God. But, even where evil is present there are occasions of good which can spring from it. A similar verse is 1 Thessalonians 5:18, which says "in everything give thanks; for this is the will of God in Christ Jesus for you." It is God's will that Christians be thankful people, regardless of their surroundings. Christ is both our example and our reason for giving thanks in everything.

For instance, when Paul wrote his letter to the Ephesians he was in a Roman prison for crimes he did not commit (Acts 22-28 discusses this period of his life in detail). Although he was experiencing trials and trouble, he told the Ephesians "do not lose heart at my tribulations for you, which is your glory" (Eph. 3: 13). As a "prisoner of the Lord" Paul was able to be thankful for the confidence through faith he had in Christ (Eph. 4:1; 3:12).

Still in prison when he wrote the epistle to the Philippians, he said this of his imprisonment in Phil. 1:12-14:

12 But I want you to know, brethren, that the things which happened to me have actually turned out for the furtherance of the gospel,

13 so that it has become evident to the whole palace guard, and to all the rest, that my chains are in Christ;

14 and most of the brethren in the Lord, having become confident by my chains, are much more bold to speak the word without fear.

15 Some indeed preach Christ even from envy and strife, and some also from good will:

16 The former preach Christ from selfish ambition, not sincerely, supposing to add affliction to my chains;

17 but the latter out of love, knowing that I am appointed for the defense of the gospel.

18 What then? Only that in every way, whether in pretense or in truth, Christ is preached; and in this I rejoice, yes, and will rejoice.

19 For I know that this will turn out fur my deliverance through your prayer and the supply of the Spirit of Jesus Christ...

Look particularly at verses 12, 18-19: Paul was thankful that, although he did not enjoy being imprisoned, he was thankful for the blessings which sprang from it. Consider Paul's attitude toward his "thorn in the flesh" as another illustration of this principle of truth, 2 Corinthians 12:7-10.

Like Paul, we too must learn to see with eyes of faith the blessings which come from moments of tragedy, sorrow and pain. "My brethren, count it all joy when you fall into various tria1s, knowing that the testing of your faith produces patience. But let patience have its perfect work, that you may be perfect and complete, lacking nothing" (Jas. 1:2-4).
---
Can Shakespeare Really Become A Mormon?
Joe R. Price
According to the Church of Jesus Christ of Latter-day Saints (the Mormons), not only has Shakespeare been given a chance to become a Mormon, but so have many of the world's renown statesmen, religious dignitaries and just "plain ole" folks who never heard of Joseph Smith and the Book of Mormon. That's because they have been baptized by proxy in one of the LDS temples scattered throughout the world. If the Mormon doctrine of baptism for the dead in true, literally millions of dead sinners can be saved if a Mormon will be baptized for them.

Mormons are very committed to temple work for the dead. Joseph Fielding Smith, former president of the LDS Church, warned that, "Those Saints who neglect it in behalf of their deceased relatives, do it at the peril of their own salvation." (Teachings of the Prophet Joseph Smith, 193; see Doctrine & Covenants 128:15,18). Several thousand are performed daily.

But, not every dead person can have a proxy baptism performed for them. According to Mormonism, those who did not have an opportunity to hear the "fullness of the gospel" in this life will have the gospel preached to them in the next life. Vicarious baptism provides these fortunate souls with an opportunity to accept salvation for themselves. [It is certainly hard to imagine that a sinner who is experiencing torment for his sins would refuse such an astonishing offer, now doesn't it?! (Lk. 16:24-25)] Too bad if you had an opportunity to hear Mormonism's message in this life and rejected it. You already had your chance.

I wonder why the Mormon Church sends out 25,000+ missionaries into the world to give people an opportunity to reject the "fullness of the gospel" and be lost forever? By rejecting the opportunity given them, these sinners will never get to progress to the "celestial kingdom"! The LDS Church should simply abandon its missionary program, lest someone in this life rejects their opportunity to be saved by the Mormon gospel. That way, every dead person will want to be saved after experiencing the punishment of sin for a while, and upon hearing the Mormon gospel in the next life, will glad accept their proxy baptism and be saved!

Mormonism attempts to base its proxy baptism practice upon several Bible passages. The most apparent of these is 1 Corinthians 15:29: "Otherwise, what will they do who are baptized for the dead, if the dead do not rise at all? Why then are they baptized for the dead?" Unfortunately for Mormonism, its attempt to use this passage fails. The word "for" is the Greek word huper, and can properly carry the meaning "on account of'' (cf. Acts 15:26; Rom. 1:5). Some were being baptized on account of the dead ones (plural, a class of people - see 1 Cor. 15:20). Paul's simple point is, if the dead aren't raised, why should they let the dead ones influence their decision to be baptized?

Paul's whole context of resurrection of the dead supports the conclusion that 1 Corinthians 15:29 does not teach proxy baptism. In the broader context of 1 Corinthians 15: 12-34, where Paul affirms that the dead will be raised, he makes a progressive argument in verses 29-34. "If the dead do not rise at all," then:

1) Why be baptized (15:29)? It is pointless.
2) Why stand in jeopardy every hour (15:30-32)? It is mad.
3) What profit is there in a God-fearing lifestyle (15:32)? It is useless.

However, Paul hastens to warn not to be deceived by evil companions who, through a lack of knowledge, deny the resurrection (15:33-34). You see, there will be a resurrection from the dead! Therefore:

1) Being influenced by the dead ones to be baptized is not pointless (15:29).
2) Jeopardizing one's life for Christ is not in vain (15:30-32).
3) There is profit in a God-fearing life (15:32).

There are other problems with Mormonism's baptism for the dead. Among them are these:

(1) It ignores the individual nature of responsibility before God. "The soul who sins shall die. ...The righteousness of the righteous shall be upon himself, and the wickedness of the wicked shall be upon himself" (Ezek. 18:20) Neither sin nor righteousness will be imputed from one person to another, including a family member. Nowhere in the Bible can you find a Christian's obedient faith offered to a sinner to thereby save him. It simply is not and will not be done.

(2) It ignores the fact that opportunity to obey God ends at death. "It is appointed unto men once to die, and after this cometh judgment." (Heb. 9:27) Death brings judgment for how we lived in this life, not a chance to obey the gospel (2 Cor. 5:10). A "great gulf" is fixed separating the righteous and the wicked in the place of departed spirits, and it allows for no crossing over (Lk. 16:26). LDS baptism for the dead would wash away the "great gulf" along with sins.

(3) It adds another baptism to God's divine plan. "There is...one baptism..." (Eph. 4:4-5) The Great Commission baptism is for the living, it is personal, and it removes the participant's sins (Mk. 16:15-16). LDS baptism for the dead is for the dead, it is by proxy, and it only gives a choice of having one's sins removed. One is Biblical and the other is an addition of men. Care to guess which is which?

No, Shakespeare cannot become a Mormon. The LDS Church cannot save millions of souls who have already died. The gospel is the means of salvation for the living, and it must be preached to the living in order to save them (Rom. 1:15-17). We plead with you to use your opportunity in this life to believe the gospel and confess your faith in Jesus as the Christ, to repent of your sins and to be baptized into Christ for the remission of your sins.

Today is the day of salvation! (2 Cor. 6:2)
---
The Spirit's Sword is a free, weekly publication of the Mt. Baker church of Christ, Bellingham, WA
Send all questions, comments and subscriptions to the editor at: ssword@bibleanswer.com