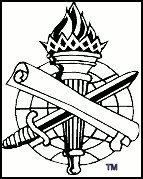 THE SPIRITíS SWORD
published by
Mt. Baker church of Christ
1860 Mt. Baker Hwy ∑ Bellingham, WA 98226
Volume V, Number 50 - March 10, 2002
Editor..................Joe R. Price
---
Visit our Web Sites:
Mt. Baker church of Christ: http://www.bibleanswer.com/mtbaker
BIBLE ANSWERS: http://www.bibleanswer.com/
---
In this issue:
---
Joe R. Price
Beyond dispute, the Bible teaches that man is saved in Christ, none other. Jesus said, "I am the way, the truth, and the life. No one comes to the Father except through Me" (John 14:6). Peter said, "Nor is there salvation in any other, for there is no other name under heaven given among men by which we must be saved" (Acts 4:12). Paul wrote, "Blessed be the God and Father of our Lord Jesus Christ, who has blessed us with every spiritual blessing in the heavenly places in Christ...In Him we have redemption through His blood, the forgiveness of sins, according to the riches of His grace" (Eph. 1:3-7).
Those who claim to believe in the Bible as the inerrant Word of God cannot deny this truth without being a hypocrite. The one who says that Jews, Muslims, Buddhists, Hindus, and others can be saved outside of Christ, cannot truly believe the Bible is the inspired Word of God. Rather, they have accepted human philosophy which will cheat them out of their souls (Col. 2:8).
Since salvation can only be found in Christ, then the questions arises, "How do we get into Christ?" The Bible answers this question very plainly. "For as many of you as were baptized into Christ have put on Christ" (Gal. 3:26-27). We are baptized, immersed in water, into Christ (cf. Rom. 6:3-4). This is not something authorized by man, but by heaven (cf. Matt. 21:25). In fact, Jesus said, "Go therefore and make disciples of all the nations, baptizing them in the name of the Father and of the Son and of the Holy Spirit, teaching them to observe all things that I have commanded you; and lo, I am with you always, even to the end of the age" (Matt. 28:19-20).
Further, the Bible declares that to be in Christ is to be in His body, the church (Eph. 1:22-23). "For as the body is one and has many members, but all the members of that one body, being many, are one body, so also is Christ. For by one Spirit we were all baptized into one body--whether Jews or Greeks, whether slaves or free--and have all been made to drink into one Spirit" (1 Cor. 12:12-13).
Friend, have you been saved in Christ? Have you believed in Him, turned from your sins, confessed Him, and been baptized into Him, where salvation is found? If not, then may we assist you? Contact us for a personal Bible study or visit during our regular services. We welcome you and yours.
---
Dan Richardson
(A Study of 1 Peter 1:3-9)
In more ways than can be numbered, God has richly blessed us all. He has given you life, and all good things in your life on a daily basis (Matt. 5:45; Acts 14:17; 17:24-26; James 1:17). Indeed, in God you live, move, and have your very being (Acts 17:28). But the focus in this study is to consider three things God can do for you spiritually, according to 1 Peter 1:3-9.

GOD WILL BEGET YOU. "Blessed be the God and Father of our Lord Jesus Christ, who according to his great mercy begat us again unto a living hope by the resurrection of Jesus Christ from the dead...." (1 Pet. 1:3-4). God provided for man's salvation by sending Jesus to die on the cross and be resurrected from the dead (John 3:16). His gospel has been revealed by the Holy Spirit, by which all may learn of God's love in Christ and His commands to be obeyed by us (1 Cor. 15:1-4). Within the gospel lies God's begetting power to bring forth His children by a spiritual birth: "Seeing ye have purified your souls in your obedience to the truth unto unfeigned love of the brethren, love one another from the heart fervently: having been begotten again, not of corruptible seed, but of incorruptible, through the word of God, which liveth and abideth..." (1 Pet. 1:22-23). One may hear the "word of good tidings which was preached unto you" (vs. 25), and resolve to purify his soul by obeying God's truth (vs. 22; cf. Acts 2:38;
8:36-38; Rom. 6:3-4). This spiritual purifying is accomplished because of the blood of Jesus shed on the cross for our redemption (vs. 18).

GOD WILL GUARD YOU. "Who by the power of God are guarded through faith unto a salvation ready to be revealed in the last time" (1 Pet. 1:5). When Paul admonished the Philippian saints to work out their salvation by faith, he said, "for it is God who worketh in you both to will and to work, for his own pleasure" (Phil. 2:13). To the Christians at Ephesus, Paul wrote, "Now unto him that is able to do exceeding abundantly above all that we ask or think, according to the power that worketh in us..." (Eph. 3:20). And, relating to his individual faith, Paul said, "I have been crucified with Christ; and it is no longer I that live, but Christ liveth in me; and the life which I now live in the flesh I live in faith, the faith which is in the Son of God who loved me and gave himself up for me" (Gal. 2:20).

These above scriptures speak of the power of faith in the Christian's life, by which God will work in our lives. With such faith, Paul could say, "I can do all things in him that strengtheneth me" (Phil. 4:13). But how does God guard us through faith? Three characteristics of faith are mentioned in our study text to help us understand this further: 1) The disposition of faith: "Wherein ye greatly rejoice..." (1 Pet. 1:6), and again, "...yet believing, ye rejoice greatly with joy unspeakable and full of glory" (vs. 8). A Christian is to be overflowing with JOY. The rejoicing of the faithful, however, is greatly to be contrasted with the trivial laughter of an indulgent world. The Christian rejoices "in the Lord" (Phil. 4:4). It is a rejoicing that brings stability in the face of the "manifold trials" spoken of by Peter. Nehemiah told God's people long ago, "the joy of Jehovah is your strength" (Nehemiah 8:10b). 2) The proof of faith: "that the proof of your faith, being more precious than gold that perisheth though it is proved by fire" (1 Pet. 1:7a). Our faith is tested by the "manifold trials" we experience as Christians in order to prove its worth. Jesus spoke of some whose faith was without root and in time of persecution stumbled (Matt. 13:20-21). But if our faith is genuine, the trials we are subjected to will result in "patience" (steadfastness, endurance) according to James 1:3-4. Peter would later say, "Beloved, think it not strange concerning the fiery trial among you..." (1 Pet. 4:12). Christians are not made to escape trouble, but to endure and conquer it to the glory of God. 3) The view of faith: "...may be found unto praise and glory and honor at the revelation of Jesus Christ" (1 Pet. 1:7b). Through the eyes of faith we do not allow ourselves to become focused on the worldly, but the heavenly. Such a perspective will guard us against yielding to the enticements of the world (Col. 3:1-2; 1 John 3:3).

GOD WILL SAVE YOU. "receiving the end of your faith, even the salvation of your souls" (1 Pet. 1:9). A day is coming when God's people will receive that for which they have earnestly striven - HEAVEN. This hope is rooted in the character of God, who cannot lie (Titus 1:2). It anticipates that time when we will receive that "inheritance incorruptible, and undefiled, and that fadeth not away" (1 Pet. 1:4). Is this your hope?
---
(Current events in the light of Scripture)
The Cost Of Freedom
Joe R. Price
American soldiers lost their lives this past week in the ongoing struggle against terrorism. It is not my purpose here to discuss the God-ordained right of civil government to wage war or the Christian's liberty to participate in such action - we believe both to be approved in scripture (Rom. 12:17-13:6).

Instead, we wish to encourage each Christian to pause and reflect on the price which is necessarily paid whenever freedom is won or maintained. Without sacrifice liberty is rarely achieved.

No greater example of this can be found than the cost of our freedom from sin: the blood of the sinless Son of God. Our freedom from sin cost the blood of the Son of God, Jesus Christ: "For when we were still without strength, in due time Christ died for the ungodly For scarcely for a righteous man will one die; yet perhaps for a good man someone would even dare to die. But God demonstrates His own love toward us, in that while we were still sinners, Christ died for us." (Rom. 5:6-8; see also 1 Tim. 2:7; 1 Pet. 1:18-19; 2:24; Eph. 1:7)

When by faith we obey the gospel of Christ we acknowledge this price for our freedom (Rom. 6:3-4). If we refuse to obey the gospel of Christ and obey His will in all things we show a lack of faith and thankfulness for the gift of the Son - a sacrifice sufficient to remove our sin (Heb. 10:4-7, 17-18).

We are thankful for the soldiers who, with their own lives defend our physical freedom. How much more should we be thankful to the Son of God who, by His loving mercy and tender grace has offered Himself so we may be freed from the bondage of sin. By our obedient faith we show our love for and gratitude toward Christ (Matt. 7:21; Lk. 6:46; Jno. 14:15).

The cost of our spiritual freedom should produce overwhelming honor for Him who by His blood released us from sin's death hold. The question is, does it?
---
The Spirit's Sword is a free, weekly publication of the Mt. Baker church of Christ, Bellingham, WA
Send all questions, comments and subscriptions to the editor at: ssword@bibleanswer.com