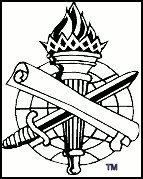 THE SPIRIT'S SWORD
published by
Mt. Baker church of Christ
1860 Mt. Baker Hwy · Bellingham, WA 98226
Volume VI, Number 02 - April 7, 2002
"And take...the sword of the Spirit, which is the word of God" (Eph. )
Editor..................Joe R. Price
---
Visit our Web Sites:
Mt. Baker church of Christ: http://www.bibleanswer.com/mtbaker
BIBLE ANSWERS: http://www.bibleanswer.com
---
In this issue:
---
Your Good Influence
Joe R. Price
"You are the salt of the earth; but if the salt loses its flavor, how shall it be seasoned? It is then good for nothing but to be thrown out and trampled underfoot by men" (Matt. 5:13). We all have an influence on others. It is important that we be careful to not render our influence ineffective – useless – for the cause of Christ.

OUR SPEECH HAS AN INFLUENCE. "Let your speech always be with grace, seasoned with salt, that you may know how you ought to answer each one" (Col. 4:6). The apostle Paul had just asked the Colossian Christians to pray for him and Timothy that "God would open to us a door for the word, to speak the mystery of Christ, for which I am also in chains, that I may make it manifest, as I ought to speak" (Col. 4:3-4). He wanted to effectively use the message of the gospel to influence others to be saved. And, he also wanted the brethren to succeed in helping save others. This, he said, could be done by effectively using their speech to teach the gospel.

Not only the words we choose to speak, but when we choose to speak them, will assist or hinder our efforts to influence others (including the lost). "A word fitly spoken is like apples of gold in settings of silver" (Prov. 25:11). Do not be careless with what you say to the lost, and how you say it. Be careful to speak in a way that will influence them to want to learn and obey the gospel of Christ, not shun it because of what they hear from your mouth.

OUR CONDUCT HAS AN INFLUENCE. Nothing renders influence "flavorless" more quickly than "saying yet not doing." When our behavior is consistently inconsistent with the message we profess to live by we will not influence those who see the contradiction. Jesus said, "But why do you call Me `Lord, Lord,' and do not do the things which I say?" (Lk. 6:46) Others will ask a similar question and spun the gospel as a result of the negative, ungodly influence of our hypocrisy.

We also lose our influence with others when we are disrespectful of their convictions, no matter how wrong they may be. It harms your influence to "make fun" of the religious practices and beliefs of others. To "walk in wisdom toward those who are outside, redeeming the time" prevents us from any conduct which hinders our ability to reach them with the gospel.

OUR DEMEANOR AND EXPRESSIONS HAVE AN INFLUENCE. "Why are you cast down, O my soul? And why are you disquieted within me? Hope in God; For I shall yet praise Him, The help of my countenance and my God" (Psa. 42:11; 43:5). Your countenance reflects your hopes, your aspirations and your anticipations. "A merry heart makes a cheerful countenance, but by sorrow of the heart the spirit is broken" (Prov. 15:13). As the joy of our salvation is reflected in our demeanor it will influence others toward righteousness (1 Pet. 11-12; 3:16; Matt. 5:16).

A good influence is a powerful thing. A destroyed influence is useless. Guard and use yours wisely.
---
Diseases of the Soul
James E. Cooper
The scribes and Pharisees criticized Jesus for "eating with tax collectors and sinners." He responded, "Those who are well have no need of a physician, but those who are sick. I did not come to call the righteous, but sinners, to repentance" (Mark 2:17). Jesus was not merely concerned with man's physical, but especially with his spiritual health. He is the Great Physician and specializes with the maladies of the soul—sin of all forms.

Sin is a dreadful spiritual disease. It is universal in scope (Rom. 3:9, 23). It affects vital organs—the heart of man is its seat (Matt. 15:19; 7:20; 12:34; Gal. 3:19). It is contagious—it corrupts others (1 Cor. 15:33; 1 Cor. 5:6). It is deceitful (Heb. 3:13; Eph. 4:22; 2 Cor. 11:3; James 1:16). It is fatal—resulting in spiritual death (Rom. 6:23; 1:17, 32; James 1:15).

Sin takes many forms. Some speak and write of the "seven deadly sins," as if they were the only "deadly" ones. Jesus lists seven that "defile a man" in Matt. 15: 17-20. Paul lists ten who "will not inherit the kingdom of God" in 1 Cor 6:9-10, seventeen "works of the flesh," saying "those who practice such things will not inherit the kingdom of God in Gal. 5:19-21, and at least twenty-two that render not only those who practice them but also those who approve of those who practice them "worthy of death" in Rom. 1:18-32. Other lists may be found in the Scriptures.

With a little "tongue in cheek" let me suggest some more symptoms of this dreaded spiritual malady. These may not be found in each individual, but they are often seen—and they all have the same fatal result.

DEBILITY is characterized by a weak, run-down, nothing-really-wrong condition, but it makes one susceptible to other and worse situations.

MALARIA literally means "bad air," and is descriptive of bad associates [evil companions] who "corrupt morals" (1 Cor. 15:33).

HYDROPHOBIA literally means "fear of water," and many appear to be afraid of the water of baptism (cf. Mark 16:16).

MYOPIA is "near-sightedness," and some [even church members] are "short-sighted, even to blindness" (cf. 1 Peter 1:5-11).

MORBI-SUNDIOSIS is peculiar in that it flares up on Sunday morning just before time for Bible Study and subsides in a couple of hours, allowing its victim to go to a ball game or other recreation in the afternoon.

SLEEPING SICKNESS is seen in some who literally sleep in church, but also in others who are "asleep on the job" spiritually (cf. 1 Cor. 11:30; Rom. 13:11; Eph. 5:4).

MOUTH RASH is found in many people. Jesus says, "Not that which goes into the mouth defiles a man, but that which comes out of the heart" (Matt. 15:11). Filthy language, blasphemy, gossip—all defile a man.

Only the Great Physician can heal our spiritual diseases (cf. Acts 4:12), but we must hear the saving gospel (Rom. 1:16), repent of our sins and be baptized (Acts 2:38), and "observe all things that (He has) commanded" (Matt. 28:19-20; Matt 7:21-23).

-The South Baldwin Bulletin (March, 2002)
---
You can find the complete outline of this sermon at BIBLE ANSWERS
THE OBLIGATIONS OF FREEDOM IN CHRIST
Scripture Reading: Galatians 5:22-6:5
Intro.
1. Christians have freedom in Christ (5:1, 13):
a. From curse of the old law - Gal. 3:10-14.
b. From sin - Jno. 8:34-36.
2. This freedom does not mean freedom from the gospel patterns and law in Christ (Jno. 14:15; Gal. 6:2).

I. FRUIT-BEARING - 5:22-23.

A. The Spirit's Product in the Christian's Life (2 Cor. 5:17; Rom. 8:1-8; Eph. 2:10).
B. This Fruit Affects All the Relationships of Life: Me, My Neighbors & My God - 2 Pet. 3:18; Gal. 5:6-7 (cf. Jno. 15:4-5).
C. We Will Bear Fruit from the Seed We Sow - Gal. 6:7-10 (Heb. 5:14).

II. BURDEN-BEARING – 6:2, 5.

A. Though Free in Christ, We are Obligated to Bear the Burdens of Others - 6:2; Phil. 2:1-4; cf. Matt. 8:17 (Gal. 5:13; 6:1; Jas. 5:19-20; Matt. 5:41-42).
B. Though Free in Christ, We are Obligated to Bear Our Own Burden – Gal. 6:5, 7; 1 Cor. 9:21 (Col. 3:17).

III. BRAND-BEARING - Gal. 6:17. ["Stigma"]

A. Permanent Ownership – Gal. 3:26-29.
B. Bearing the Marks of Jesus: Suffering Because of Our Freedom in Christ – Gal. 6:17; 2 Cor. 4:10-11; cf. 1 Cor. 4:11-13 (Col. 1:24; Phil. 3:10); Lk. 8:14.
C. Those Who Share in the Sufferings of Christ Also Share in the Comfort of Christ – 2 Cor. 1:5-7.
---
You can find the complete outline of this sermon at BIBLE ANSWERS
BEING FRIENDS WITH ONE ANOTHER
Scripture Reading: Ecclesiastes 4:9-12
Intro.
1. Our joys & sorrows in life are affected by the social circle in which we move. Friendships can either help or hurt: Prov. 22:24-25; 17:17 (1 Cor. 15:33).
2. 1 Cor. 12:24-26 - One body: Mutual care.
3. Rom. 12:9-16 - Catalog of the privileges & functions friendship.
4. Friend: "Those who are interested in our happiness, concerned for our welfare, rejoice in our joys, weep with our tears; who counsel & cheer us & are always ready to aid us, these are our friends." (Dick Blackford)

I. WE SHOULD NURTURE THE QUALITIES & TRAITS OF FRIENDSHIP.
A. Love - Prov. 17:17: 1 Sam. 18:1; Ruth 1:16-18; Prov. 17:17; Jno. 15:13.
B. Trust - Psa. 62:8; Prov. 11:13; 25:19; Jno. 15:14.
C. Counsel Together - Psa. 55:12-14; Prov. 27:6; Psa. 141:5; Gal. 4:16; Prov. 27:9, 17, 19.
D. Compassion - cf. Job 6:14-15; Col. 3:12; 1 Cor. 12:26; Matt. 10:42.

II. BEING A BETTER FRIEND.
A. Be Friendly - Prov. 18:24; 1 Cor. 12:25.
1. At worship services (Rom. 16:16).
2. Away from services.
3. With family & those who aren't.
B. Be Respectful of the Lives of Others - Prov. 25:17; Prov. 27:14.
C. Share Life With Others - cf. Phil. 2:3-4; Eccl. 4:9-12.
---
(Current events in the light of Scripture)
A Virginity Certificate?
Joe R. Price
A Brazilian Roman Catholic priest refuses to conduct weddings for women without a certificate proving they are virgins.

"Catholic priest Natal Antonio Mella, from Petrolina of Goias, only accepts certificates from doctors he appoints. He publishes his decisions on whether he will marry would-be brides in his church newspaper." (Ananova News Service – www.ananova.com, 2 April 2002)

The small town is angry and the bishop has told him to change his mind. The priest's reply: "The church doesn't allow women who are not virgins to get married." (By the way: What about the men?!)

Well, the Bible does not prevent one who has engaged in pre-marital sex from getting married, but it does teach such a one to repent of the sin of fornication (2 Cor. 12:21; 1 Cor. 6:19-21). Even if sin is never publicized, the Lord sees and knows when it happens (Heb. 4:13). It is better to get right with the Lord now than to experience the eternal result of our sins (Gal. 5:21).

Young person, the Lord wants you to flee fornication and youthful lusts (1 Cor. 6:18; 2 Tim. 2:22). Be careful to not put yourself into situations which contribute to temptation. It is much easier to stay away from temptation that it is to say "no" after you are in a situation where temptation is strong and sin is easy.

It should also be noted that marriage is not a "church ordinance." The church does not authorize marriage, God does (Matt. 19:6; Heb. 13:4). But, as the "pillar and ground of the truth," the church must teach and practice truth concerning marriage (1 Tim. 3:15). We affirm that marriage is for life between one man and one woman because "from the beginning" God made it so (Gen. 2:24; Matt. 19:4-6). Christians must hear, teach and obey what Christ teaches about marriage. Otherwise, we do not belong to Him (2 Jno. 9).
---
The Spirit's Sword is a free, weekly publication of the Mt. Baker church of Christ, Bellingham, WA
Send all questions, comments and subscriptions to the editor at: ssword@bibleanswer.com