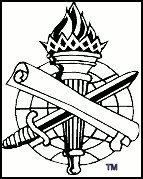 THE SPIRIT'S SWORD
published by
Mt. Baker church of Christ
1860 Mt. Baker Hwy · Bellingham, WA 98226
Volume VI, Number 03 - April 14, 2002
"And take...the sword of the Spirit, which is the word of God" (Eph. 6:17)
Editor..................Joe R. Price
---
Visit our Web Sites:
Mt. Baker church of Christ: http://www.bibleanswer.com/mtbaker
BIBLE ANSWERS: http://www.bibleanswer.com
---
In this issue:
---
Deadlines
Joe R. Price
The approach of April 15th reminds us that we live in a world full of deadlines. There are tax-filing deadlines, work deadlines, school assignment deadlines, newspaper reporter deadlines. Sometimes there are self-imposed deadlines: a home improvement project, a book to finish reading, a diet to start.

The presence of deadlines reminds us of important moral and spiritual questions, too. Let us consider and be wise (Prov. 1:5).

Deadlines remind us we do not have unlimited time at our disposal. The cyclical nature of life lulls us into thinking we have "all the time in the world". "That which is has already been, and what is to be has already been" (Eccl. 3:15). In truth, the only time we "have" is the present moment: the past cannot be retrieved and the future is but an unrealized anticipation. Deadlines prompt us to wisely use our time (Eph. 5:16; Col. 4:5). Now is the day of salvation, and the deadline of death approaches every man (2 Cor. 6:2; Heb. 9:27). Your time is limited. Use it wisely.

Deadlines can tempt us to procrastinate. When we are given a deadline we have a tendency to delay, to put off finishing our task until the last moment. We "cram" for final exams and at tax time. Many extensions will be filed with the IRS to push back the deadline. Some delays have little consequences while others have tremendous ones. To put off obeying the gospel of Christ assumes the inevitability of tomorrow and the impossibility of one's heart being hardened by the passing of time and the repeated delay of saying, "later" (Jas. 4:13-17; Heb. 3:7-13; Acts 24:25). Do not wait too long to be a faithful Christian - time is running out, and there no extensions you can file when death comes (Heb. 9:27).

Deadlines teach us to be submissive to those who have the authority over us. Those with authority over us impose deadlines upon us. There is nothing insidious about this. It is just the reality of being under authority to others (1 Pet. 2:13-14). So, we yield to the tax deadline and file our taxes on time in order to do what is right and to avoid penalties. We should learn the greater lesson to submit ourselves to the authority of Christ, who has "all authority" over us (Matt. 28:18; Col. 3:17). If we do not submit to His will and prepare for the deadline of death, we will face an eternal penalty (2 Ths. 1:8-9). A deadline is approaching (2 Cor. 5:10). Are you ready?
---
A Means to an End
Joe R. Price
Does the end justify the means? Many people think so. They have little trouble achieving their goal by whatever means will work. If it means lying to succeed, they deceive. If it means destroying the credibility of an innocent person, they malign. If it means rejecting the commands of God, they rebel.

This way of thinking must not find safe harbor in the Christian's heart. When charged with saying "Let us do evil that good may come" the apostle Paul refuted the concept in strong language: "What shall we say then? Shall we continue in sin, that grace may abound? God forbid. We who died to sin, how shall we any longer live therein?" (Rom. 3:8; 6:1-2)

God disapproves of "the end justifies the means" approach to problem-solving. Moses was rebuked and his access to the promised land denied because, when God commanded him to speak to the rock (to bring forth water), he struck it twice. The "end justifies the means" mindset says, "God must have been pleased since water was produced." But, God was not pleased with the means Moses chose to use, calling it unbelief and rebellion (Num. 20:12; 27:14). When God commanded King Saul to utterly destroy the Amalekites along with their possessions, Saul and the people spared king Agag and the best of the animals (1 Sam. 15:3, 9). Saul's defense for his disobedience? The spared animals were going to be sacrificed to the Lord (1 Sam. 15:15). God was not impressed. "Behold, to obey is better than sacrifice, and to heed than the fat of rams. For rebellion is as the sin of witchcraft, and stubbornness is as iniquity and idolatry. Because you have rejected the word of the Lord, He has rejected you from being king" (1
Sam. 15:22-23). To think that our "end" justifies the "means" is as presumptuous as asserting any means justifies the end (Jer. 10:23; Prov. 14:12; Acts 26:9). To have God's approval, both the end and the means to that end must have divine sanc­tion.

Practical application of this truth becomes evident. We do not decide for ourselves the "means" (how) of being saved, of the Christian life, or of going to heaven. We listen and obey (LK. 8:8, 18; Matt. 7:21). When the Lord establishes the means to the end, He expects us to follow (Lk. 6:46).

All we do in life must be based upon the authority of Jesus Christ (Matt. 28:18; Acts 4:12; Col. 3:17). Whether in the area of morality, religion, personal relationships, the work, worship and organization of the church, or any other activity of life, our end must agree with God's stated purpose (established in scripture), and the means we use to achieve that end must also be approved by the word of God. To do less is rebellious presumption: we offer ourselves as the final authority over our conduct.

Those who adopt and apply "the end justifies the means" philosophy will receive a just condemnation for their arrogant rebellion against the Lord (Rom. 3:8). God will not approve such rebellion against His will and ways. Thus, let us humble ourselves under the mighty hand of God, assured that He will exalt us in due time (1 Pet. 5:6; Jas. 4:10).

Faithfully obeying divinely-revealed truth is our only means to God's end. (Matt. 7:21)
---
You can find the complete outline of this sermon at BIBLE ANSWERS
GOD KNOWS YOUR HEART!
Scripture Reading: Psalm 139:1-6
Intro.
1. Psa. 17:3; 44:21; 139:1-4 - God tests our hearts, knows our secrets & understands our thoughts!
2. God tests our hearts & rewards/punishes accordingly - Jer. 17:9-10.
3. So, we must purify our hearts before Him (Matt. 5:8; Jas. 4:8).

I. "Scientist: Lies come from brain, not heart" (The Bellingham Herald, A6, 4/9/02).
A. The Heart of Man is the Seat of Life - 2 Sam. 18:14; Acts 2:37; 1 Pet. 3:4; Acts 5:2-4; Matt. 12:34-35; 15:19.
B. The Bible Heart is the Mind - Heb. 8:10; 10:16.
1. Thinks - Matt. 9:4.
2. Reasons - Mk. 2:6; Acts 5:4.
3. Emotions - Acts 2:37; 7:54.
4. Conscience - Heb. 10:22.

II. GOD UNDERSTANDS EVERY HEART & THE INTENTS OF OUR THOUGHTS - Psa. 139:1-4.
A. We Can't Fool God About What is in Our Heart - Psa. 64:5-6 (Jer. 17:9-10; Heb. 4:13).
B. The Lord Has Always Been Able to Detect Evil in the Minds of Men - Prov. 12:20 (Matt. 9:4; Mk. 2:6-8).
-Thus, we should have loyal hearts before God - 1 Chron. 28:9 (Prov. 23:7; Lk. 6:45).
-God already sees & knows what is going on inside your head! - Jer. 17:10 (Rev. 2:23); Acts 1:24 (cf. Mark 2:8)

III. WHAT IS IN OUR MIND WILL GET TO GOD'S BAR OF JUSTICE! - 1 Cor. 4:5; Rom. 2:16; Psa. 7:9-10; Jer. 17:9-10

Concl. - Prov. 4:23 - Guard your heart diligently! (Phil. 4:8-9)
---
You can find the complete outline of this sermon at BIBLE ANSWERS
MOSES AND JESUS
Scripture Reading: Hebrews 3:1-6
Intro.
1. There are both comparisons & contrasts made in scripture of Moses & Jesus - Similarities & differences. We will consider both.
2. Any study of Moses & Jesus must ultimately show the preeminence of Christ over Moses (Heb. 3:5-6).

I. COMPARISONS: HOW MOSES & JESUS ARE ALIKE.
A. Comparisons of Their Lives.
B. Additional Points of Comparison.
1. Prophet: Exo. 4:10-12; Deut. 18:15-18; Jno. 12:49; 15:15.
2. Mediator: Gal. 3:19 (Jno. 1:17); Heb. 8:6; 9:15; 12:24.
3. Deliverer: Rev. 15:1-3 (Exo. 14:13-15, 30-31; 15:1).
4. Rejected by their own people: Acts 7:35; Jno. 1:11.
5. Faithful to God: Heb. 3:2, 5 (Num. 12:7); Heb. 5:8; Phil. 2:8.
6. People were/are baptized into them: 1 Cor. 10:1-2; Gal. 3:27.

II. CONTRASTS: THE SUPERIORITY OF JESUS OVER MOSES.
A. Man - God: Exo. 3:2-6 - Jno. 8:58.
B. Servant of God - Son of God: Heb. 3:1-6.
1. Moses built (served in) the tabernacle - Acts 7:44.
2. Jesus built (serves is) the church - Matt. 16:18; Heb. 8:1-2.
C. Sinner - Sinless: Exo. 2:12; Num. 20:11-12 (27:12-14) - Heb. 4:15; 1 Pet. 2:22.
D. A Prophet of God - The Prophet of God: Deut. 34:10 - Acts 3:22-23.
E. Inferior - Superior: Matt. 17:1-5.

Concl. People who believe Moses but reject Jesus as Lord are without excuse - Jno. 5:45-46.
---
(Current events in the light of Scripture)
"STUDENTS OBSERVE SILENCE FOR GAYS"
Larry Ray Hafley
Under the headline above, students sunk low when they observed "a 'Day of Silence'...to show their support" for homosexuals "who remain silent about their sexual orientation out of fear of rejection or attack" ("USA Today," 4/10/02, 7D). "Thousands of high school and college students around the nation vowed not to speak...to protest anti-gay bias in schools" ("Houston Chronicle," 4/11/02, 3A).

This observance of a "day of silence" speaks loudly about the moral decline of our country. Of course, no one should be unjustly and unfairly treated. However, as the societal censure and repudiation of pedophiles is not a case of prejudice and discrimination, neither is the moral abhorrence and spiritual intolerance of homosexual behavior a sign injustice, bigotry, or homophobia.

In view of the "day of silence," I sent the following letter to the editor of "USA Today."

"If they will claim that their sexual orientation is natural, that they were 'born that way,' and if they will argue that what goes on in one's bedroom is a 'privacy' issue, shall we expect a day of silence for pedophiles and those who prefer sex with animals?" Will a gay answer the query? -(Bible Matters, April 11, 2002)
---
The Spirit's Sword is a free, weekly publication of the Mt. Baker church of Christ, Bellingham, WA
Send all questions, comments and subscriptions to the editor at: ssword@bibleanswer.com