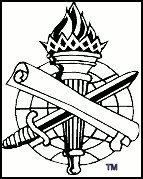 THE SPIRIT'S SWORD
published by
Mt. Baker church of Christ
1860 Mt. Baker Hwy · Bellingham, WA 98226
Volume VI, Number 06 - May 05, 2002
"And take...the sword of the Spirit, which is the word of God" (Eph. 6:17)
Editor..................Joe R. Price
---
Visit our Web Sites:
Mt. Baker church of Christ: http://www.bibleanswer.com/mtbaker
BIBLE ANSWERS: http://www.bibleanswer.com
---
In this issue:
Wise Counsel (Joe R. Price)
What Is Wrong With Denominational Baptism? (2) (Steven J. Wallace)
Sermon Outlines:
---
Wise Counsel
Joe R. Price
You have probably heard the one about the man who was going to represent himself in court....he had a fool for an attorney. Well, the Bible teaches just about the same principle when it says "The way of a fool is right in his own eyes" (Prov. 12:15). The person who is so consumed with himself that he could never possibly be wrong is a fool. He will not consider that his way may not be the right or best way. And, if you suggest that he could be wrong he will gladly change your "wrong" impression! He is obstinate and rebellious toward the will of God, too. Never mind that the God of the Universe has revealed His word of truth - this person is right because "he says so." Truly, he is a fool.

Such a one is foolish because he has allowed pride to dominate his heart. Pride opposes God and truth (1 Jno. 2:16). Pride only brings one shame, contention and destruction (Prov. 11:2; 13:10; 16:18).

But, the proverb also says "he who heeds counsel is wise"; and another: "in the multitude of counselors there is safety" (Prov. 12:15; 24:6). The value of good counsel cannot be underestimated. We can all remember times in our lives when the wise advice of another helped us address a problem or deal with a difficult situation. Such is a true blessing.

Where we seek counsel can make all the difference in the world. Here are some sources we should consult for wise counsel:

1) The word of God (Psa. 119:97-100, 104, 130). When we turn to God's word for counsel we are going to the wisdom of the most Wise One. The Psalmist declared that God's word made him wiser than his enemies, his teachers and the aged. While many men fail to understand the value of wisdom, Job declared that "God understands its way, And He knows its place" (Job 28:23, 13). There is no greater source of wise counsel than God's word.

2) Faithful parents (Prov. 1:8-9; 4:1-2). Many times children think their parents do not know anything. But, since parents have already experienced much more of life than their children, it is wise to hear what they have to say. Especially is this true of parents who are faithful to the Lord. To disregard the advice of your parents is the way of foolishness.

3) A true friend (Prov. 17:17; 27:6). This is one who, because of his or her love for you, holds your best interests supreme. A friend's advice may hurt, but it is intended to help: it is "faithful." Seek the counsel of friends who give godly advice because they love God, His truth and your soul.

4) People with experience (2 Kgs. 12:4-13). Out of pride, Rehoboam rejected the wisdom of the older men for the counsel of youthful power. It led to civil war and the division of Israel. We can learn much if we will listen to those who have experienced the things we now face (Tit. 2:3-5).

To fear God we must hate pride (Prov. 8:13). God favors the humble, but resists the proud (Jas. 4:6). "Give instruction to a wise man, and he will be still wiser; teach a just man, and he will increase in learning. The fear of the LORD is the beginning of wisdom, and the knowledge of the Holy One is understanding. (Prov. 9:9-10)
---
What Is Wrong With Denominational Baptism? (2)
Steven J. Wallace
We continue to study reasons which render denominational baptism as being invalid. We do not present these things motivated with strife, but that our readers will be educated in what the Bible says regarding such a subject. We obviously print material such as this as we perceive it to be of utmost importance. Since the Bible teaches that baptism is for the saving of the soul, what could be more important than printing truth which pertains to man 's immortal and priceless soul? This information is therefore submitted in humility and prayer that it may be a tool to lead those who are looking into the law of liberty.
Denominational baptism practices a different mode.
In violation of the New Testament practice, several denominations substituted the practice of "sprinkling" or "pouring" in place of baptism. Yet Paul tells us that baptism is a burial, and that it corresponds to the death, burial and resurrection of Christ (Rom. 6:3-9). How does sprinkling compare to Jesus' death, burial and resurrection? Does one resurrect from being sprinkled? If "sprinkling" is equivalent with "baptism," then we should be able to insert "sprinkling" in the Bible for "baptism." This is how Roman 6:4 would read, "Therefore we were buried with Him through sprinkling [baptism, actual text] into death..." Such a rendering sows nonsense in the context. Such a view would have Philip and the eunuch going down "into the water" so that Philip could sprinkle him (Acts 8:38)? Why would they both have had to go down into the water for a sprinkling? Philip could have merely grabbed a cup full of water and splashed it in the Ethiopian's face and called it "baptism." Beware of denominations which substitute human ways for God's, for they are nothing more than a human substitution for the church. We need to stay in the boundaries of the Bible!
Denominational baptism has a wrong purpose.
The purpose of water baptism is for the remission of sins, getting into Christ, and getting into His death where reconciliation is (Acts 2:38; Gal. 3:27; Rom. 6:3; 5:10, 11). In other words, the purpose of baptism is for salvation as our Lord clearly stated, "He who believes and is baptized will be saved, but he who does not believe will be condemned" (Mk. 16:16). Likewise, "There is also an antitype which now saves us-baptism. . ." (1 Pet. 3:21). What does all of this prove? It proves that denominational baptism is contradictory to our Lord when it is administered as something that the saved do to show their grace. Baptism is something that sinners do to be saved! Denominational baptism therefore simply gets people wet, but doesn't connect people to the blood of Christ. Since Bible baptism is always preceded by teaching, one cannot be taught denominational error and be baptized right!

"Examine yourselves as to whether you are in the faith" (2 Cor. 13:5).
"Since the Bible teaches that baptism is for the saving of the soul, what could be more important than printing truth which pertains to man's immortal and priceless soul?"
---
You can find the complete outline of this sermon at BIBLE ANSWERS
A Conscience Without Offense (Acts 24:16)
Scripture Reading: 1 Peter 2:18-25
1. Many have the Jiminy Cricket view of conscience: "always let your conscience be your guide".
2. Bible view is very different.

I. WHAT IS THE CONSCIENCE?
A. It is the Faculty of Mind by Which We Assess Right & Wrong - A monitor of the way we live - Acts 23:1. It does not establish God's approval - 1 Tim. 1:12.
B. The Function of Conscience: It Either Commends or Condemns Us (our conduct) to Ourselves - Rom. 2:15; Gen. 42:21; Jno. 8:9; 1 Cor. 8:7.
C. Conscience Functions on the Basis of Knowledge - Rom. 2:15 (3:20); 9:1; 2 Cor. 1:12.

II. CLEANSING THE CONSCIENCE
A. It is Possible through the Blood of Christ - Heb. 9:9, 14.
B. By an Obedient Faith, Being Baptized to be Saved - Heb. 10:22; 1 Pet.3:21.

III. TRAINING THE CONSCIENCE
-With knowledge of God's word - Phil. 1:9-11; 1 Tim. 1:5, 19; 2 Tim. 1:3.

IV. PROTECTING THE CONSCIENCE
A. What Defiles the Conscience?
1. Doubt - Rom. 14:23 (5, 1 Cor. 8:7).
2. Apathy - Jas. 4:17 (1 Pet. 2:19).
3. False doctrine - 1 Tim. 4:1-2 (3:9).
4. Willful sin - Rom. 13:5 (2 Cor. 1:12)
B. Desire to live honorably - Heb. 13:18.

Conclusion
A good conscience operates in "full assurance of faith" - Heb. 10:22
---
You can find the complete outline of this sermon at BIBLE ANSWERS
Wasting The Grace of God (1 Cor. 1:1-17)
Scripture Reading: Acts 18:1-11
1. Ancient city of Corinth was notable for its pagan immorality, worldly wisdom & wealth.
2. God's gospel of grace converted many.
3. 1 Cor. 1:1-17 - Now, the sin of many in the church was causing a waste of God's blessings.

I. CORINTHIANS RECEIVED THE GRACE OF GOD - 1 Cor. 1:4-9
A. Through Gospel Preaching - 1:5; cf. Acts 18:5, 11 - Saved - Acts 18:8.
B. Through Miraculous Spiritual Gifts - 1:6-7; 1 Cor. 2:4-5 (Heb. 2:1-4).
C. Obtained a Sure Hope of God's Faithfulness - 1:8-9 (Rom. 5:1-2).
D. Lesson: God's Grace Is Available to The Most Wicked (All)! - Acts 18:1, 8-10 (Matt. 9:37-38)

II. TRAGEDY OF WASTING THE GRACE OF GOD - 1 Cor. 1:1-17.
A. Cleansing From Sin Was Being Replaced by Immorality - 1 Cor. 1:2; 6:9-11, 12-13, 19-20.
B. Divine Power & Blessings Were Being Replaced by the Impotence of Human Pride - 1 Cor. 1:5-7; 12:2; 1 Cor. 1:7; 2:4-5; 4:6-7.
C. Unity Was Being Surrendered for Contentions - 1 Cor. 1:10-13 (Prov. 6:16, 19); 1:2, 9-10; Jno. 17:20-21.
D. Thus, the Power of the Gospel Was Being Made Void - 1 Cor. 1:17; 2:1-2; 3:18-19.

Conclusion
1. The best people in town have problems, too!
2. How Christians deal with problems shows their true faith (1 Jno. 1:8-9).
3. Don't waste God's blessings of grace!
---
(Current events in the light of Scripture)
Last week we told you about the dog stranded on a tanker in the Middle of the Pacific. Well, the dog was found - alive and well - and rescued from drowning in the depths of the sea. "This is the perfect happy ending to the story," said Pamela Burns (president of the Hawaiian Humane Society). Her organization spent $48,000 on a failed rescue attempt.

This reminds us of Jesus telling of the shepherd's joy over finding one lost sheep: "'And when he has found it, he lays it on his shoulders, rejoicing. "And when he comes home, he calls together his friends and neighbors, saying to them, `Rejoice with me, for I have found my sheep which was lost!'" (Lk. 15:5-6) What point did Jesus want us to get? "I say to you that likewise there will be more joy in heaven over one sinner who repents than over ninety-nine just persons who need no repentance." (Lk. 15:7)

Thus is illustrated the compassion of God and the joy of heaven over one sinner who repents and is saved from his sin.

Many look for lost dogs. Some look for lost sheep. But how many people are looking for lost souls? It starts with compassion. "Even so it is not the will of your Father who is in heaven that one of these little ones should perish." (Matt. 18:12) They are everywhere around us. Rescue the perishing.
---
The Spirit's Sword is a free, weekly publication of the Mt. Baker church of Christ, Bellingham, WA
Send all questions, comments and subscriptions to the editor at: ssword@bibleanswer.com