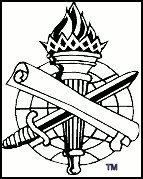 THE SPIRIT'S SWORD
published by
Mt. Baker church of Christ
1860 Mt. Baker Hwy · Bellingham, WA 98226
Volume VI, Number 07 - May 12, 2002
"And take...the sword of the Spirit, which is the word of God" (Eph. 6:17)
Editor..................Joe R. Price
---
Visit our Web Sites:
Mt. Baker church of Christ: http://www.bibleanswer.com/mtbaker
BIBLE ANSWERS: http://www.bibleanswer.com
---
In this issue:
---
Open Their Eyes
Joe R. Price
In Acts 26:12-18 we read Paul's account of the Lord Jesus appearing to him and commissioning him as His apostle. He would work as a "minister" and a "witness" "both of the things which you have seen and of the things which I (Jesus, jrp) will yet reveal to you" (v. 16). The Lord would protect His servant from both Jewish and Gentile opponents of the gospel that he might "finish his course" (v. 17, 2 Tim. 4:7).

Jesus sent Paul into the world with the gospel "to open their eyes, in order to turn them from darkness to light, and from the power of Satan to God, that they may receive forgiveness of sins and an inheritance among those who are sanctified by faith in Me" (Acts 26:18). Paul obeyed the heavenly vision by declaring "first to those in Damascus and in Jerusalem, and throughout all the region of Judea, and then to the Gentiles, that they should repent, turn to God, and do works befitting repentance" (Acts 26:20).

Acts 26:18 provides commentary on Acts 2:38, and is a workable model for us to follow as we teach the gospel to the lost (Phil. 3:17; 4:9; 1 Cor. 11:1).

According to the text, the purpose of teaching the gospel to the lost is to open their eyes (to expose their hearts to truth and its converting power) so they will turn from the darkness of sin and error to the light and righteousness of divine truth (Heb. 4:12; Rom. 1:16-17; Matt. 13:15). Thus transformed in their obedience to the gospel, they receive forgiveness of sins and the inheritance of the sanctified.

Gospel preaching serves to enlighten the sinner. If we do not tell the sinner of his sins he cannot repent of them and be saved (Lk. 13:5, Acts 2:38; 17:30). Failing to discuss sin which is being committed prior to baptism does not open the sinners' eyes to his sin and renders "repentance" void. One cannot repent of sin until it is made known to him.

Should we inquire into the manner of life being lived by one who wants to be baptized? If Paul had reason to believe one desiring baptism was practicing idolatry, should he discuss with that person the sin of idolatry as well as repentance from it before baptizing him? Certainly, if the eyes of the sinner were to be opened to see his sin, repent of it, and be baptized in order to be forgiven (Acts 26:18; cf. 1 Ths. 1:9; Acts 2:37-38).

Some object to this same approach when the sin under consideration is adultery. If there is reason to believe a remarried couple is in an unscriptural relationship we do not violate God's will to discuss it with them. Instead, such is an attempt to "open their eyes" to see their lives in light of God's truth. Perhaps their remarriage is scriptural, or perhaps it is sinful. Will forgiveness of sins be applied at baptism to the soul who does not repent of adultery before being baptized? No (Acts 2:38). If a person is saved before and without repenting of one sin, why not all sins?

We must do more that say repentance is necessary. Through gospel teaching we must "open the eyes" of sinners so they can "repent, turn to God, and do works befitting repentance" (Acts 26:20). This means there will be times we must sit down with the sinner, discuss sin in his life, and show him God's way to salvation.
---
Psalm 119: Attributes of God's Word
Joe R. Price
The 119th Psalm extols the virtue of God's word as it uses ten different words to speak of God's revelation to man: His law, ways, testimonies, commandments, precepts, word, judgments, righteousness, statutes (ordinances), and truth. Each word contains a meaningful and practical aspect of God's message of truth. Consider what God's word accomplishes in the life of the person who will believe and obey it.
Attributes of God's Word (Psalm 119):
Divine blessings to those who keep His testimonies - vss. 1-8
God's word affords protection against sin - vss. 9-16
There is fullness of life in God's wondrous law - vss. 17-24
Strength in sorrows and trials - vss. 25-32
Establishes the fear of God - vss. 33-40
Provides salvation - vss. 41-48
Grants hope - vss. 49-56
God's care and provisions obtained through it - vss. 57-64
Develops character when applied - vss. 65-72
Separates the reverent from the proud - vss. 73-80
Enables endurance when persecuted - vss. 81-88
Thereby one renders service to God - vss. 89-96
Wisdom to avoid sin - vss. 97-104
Light - vss. 105-112
Security - vss. 113-120
Supreme standard of authority - vss. 121-128
Satisfies the soul - vss. 129-136
Reveals the nature of God - vss. 137-144
Gives sure hope that God is near - vss. 145-152
Revives and delivers the soul - vss. 153-160
Incites the praise of God - vss. 161-168
Is God's "helping hand" to man - vss. 169-176
All who will hear, believe and obey the word of God will be blessed by Him. May we each be such a person and reap eternal joys and blessings. (Matt. 7:21-27)
---
You can find the complete outline of this sermon at BIBLE ANSWERS
THE FOCUS OF OUR PRAYERS
Scripture Reading: Psalm 34:8-22
1. Prayer is based on & the expression of the Christian's relationship with God - Matt. 6:9; 7:11; 1 Pet. 3:10-12 (Psa. 34:11-16).
2. God's house (church) is a house of prayer - Isa. 56:7 (1 Pet. 2:5; Rev. 8:3-4). 1 Ths. 5:17; Col. 4:2 - Prayer should have a regular place

I. THE FOCUS OF PRAYER.
A. Our Father in Heaven - Matt. 6:9; 6:25-33; Gal. 4:4-7.
B. It is Our Privilege to Seek Favor from Our Heavenly Father - Phil. 4:6-7 (cf. Isa. 55:6-7); Matt. 7:7-8; Jas. 4:3; 1 Jno. 5:14-15; Matt :10-13; Heb. 4:16.
C. Our Faith in Our Heavenly Father - Jas. 1:5-8 (Psa. 40:1-4; 34:4-9); Matt. 26:36-44; 7:7-11; Lk. 18:1, 8; Jas. 5:16.

II. WHY DO WE LOSE CONCENTRATION (FOCUS) WHEN WE PRAY?
-Distractions of the sinful world - Lk. 21: 34-36.
-Too busy with other things - Eph. 6:18.
-Self-reliance rather than humble dependency on God - Lk. 18:9-14.
-Do not expect God to answer (little faith) - Mk. 11:22-24.

III. WE CAN BRING OUR PRAYERS INTO FOCUS BY REMEMBERING.
-Who we are speaking to - Acts 1:24; 4:24.
-What we want to pray about - Col. 1:9.
-Why we are praying about it - cf. Col. 1:10-11 (1 Tim. 2:1-2).
-That God hears and answers our prayers - Jas. 5:16 (1 Jno. 3:22).
-Conducive environment - Mk. 1:35 Acts 10:9-10
-Give up self-reliance - 1 Pet. 5:5-7.
---
You can find the complete outline of this sermon at BIBLE ANSWERS
THE WORD OF THE CROSS
Scripture Reading: 1 Cor. 1:18-30
1. The world's wisdom & God's wisdom.
2. To end sinful problems we must rely on the wisdom & power of God - "the word of the cross" (1:18).

I. THE SOLUTION TO SINFUL DIVISION: THE WORD OF THE CROSS - 1:18-31.
A. God's Wisdom & Power Are Superior to Man's - 1:18-25.
1. God's power & wisdom: The gospel - Acts 26:22-25.
2. 1:21-24 - Gospel preaching gives power & wisdom to those who believe it - Rom. 1:16-17.
a. Power: Jews & signs (1:22) - cf. Matt. 12:38-40 - Signs rejected!
b. Wisdom: Greeks (1:22) - cf. Acts 17:19-20.
B. Submitting to God's Wisdom Eliminates Boasting - 1:26-31.

II. GOD'S WISDOM IS REVEALED IN THE APOSTOLIC TEACHING - 1 Cor. 2. (Acts 2:42)
A. The Apostles' Teaching: The Power of God - 2:1-5. (2 Tim. 4:2) - Confirmation
B. The Apostles' Teaching: The Wisdom of God - 2:6-9 (Rom. 16:25-26).
C. The Apostles' Teaching: The Mind of Christ - 2:10-16. - Revelation & Inspiration. [Rom. 8:5-8; Matt. 13:13-16] -2:16 - No man has instructed God! - Rom. 11:33-36.

1. We must rely on God's wisdom, not the wisdom of men. We waste God's blessings if we give in to immorality, pride, contentiousness & worldly
wisdom.
2. God has prepared better things for us (2:9).
---
On Mother's Day...

"THIS IS STILL THE LORD'S DAY"
Larry Ray Hafley
Let no one think that my dear Mom was not pleased and grateful for being remembered on Mother's Day. For a couple of weeks after Mother's Day, she would proudly display the cards that my brothers and I had sent her. (She also received Mother's Day cards from those whom she had loved and nurtured and who thought of her as a "second Mother.") Of course, I always called her, thanked her, and praised her. She was humbly grateful for the good wishes and expressions of love. However, after a few minutes, she would remind me that, "This is still the Lord's day," and that we ought to be serving, honoring and praising him, "because this is just another day invented by men."

That was my Mom. And this is my first Mother's Day without her. Unashamedly, I confess that Mother's Day cards and displays in the stores have brought tears to my eyes. This year, I cannot look for the "perfect card," the one that truly and tenderly expresses the love and appreciation I have for her. This year, I cannot tell her how much she meant to me and how much I loved her. But that will not stop me from honoring her. And I shall do it in the way that she would want me to. I shall do it by remembering that, "This is still the Lord's day."

Yes, this is the day upon which we remember and "show the Lord's death till he come" (1 Cor. 11:23-26). This is the day upon which he rose from the dead (Lk. 24:1, 13, 21, 29, 46). Accordingly, as the Spirit has directed us, we shall "break bread," and also "lay by in store" upon this day, his day, "the first day of the week" (Acts 20:7; 1 Cor. 16:2). Thank you, Mom, for the reminder.
---
The Spirit's Sword is a free, weekly publication of the Mt. Baker church of Christ, Bellingham, WA
Send all questions, comments and subscriptions to the editor at: ssword@bibleanswer.com