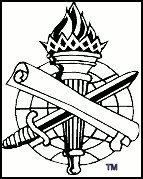 THE SPIRIT'S SWORD
published by
1860 Mt. Baker Hwy · Bellingham, WA 98226
Volume VI, Number 24 - September 29, 2002
"And take...the sword of the Spirit, which is the word of God" (Eph. 6:17)
Editor..................Joe R. Price
---
Visit our Web Sites:
Mt. Baker church of Christ: http://www.bibleanswer.com/mtbaker
BIBLE ANSWERS: http://www.bibleanswer.com
---
In this issue:
---
Top

Joe R. Price

The sword of the Spirit (the word of God, Eph. 6:17) simultaneously saves and divides: "Do not think that I came to bring peace on the earth. I did not come to bring peace but a sword" (Matt. 10:34). The very nature of the gospel is at once unifying and dividing: It reconciles man to God "by grace, through faith" as it separates the saved from those who reject the truth and remain lost in sin (Eph. 2:8; Rom. 5:1-2; 1 Pet. 2:7-10). An example of this "sword" at work is seen in Antioch in Pisidia when Paul and Barnabas preached the gospel there (Acts 13:44-52). While the Jews of that city blasphemed and opposed the truth of the gospel, the Gentiles believed and were saved. Thus, while souls were united with Christ in baptism, others were hardened in their sin (Rom. 6:3-7; Acts 7:54). Likewise, we are not dismayed or disheartened when some reject and oppose the gospel. The sword of the Spirit makes it clear who is on the Lord's side.

Christians are engaged in a great spiritual warfare, and the enemy takes no prisoners: "For we do not wrestle against flesh and blood, but against principalities, against powers, against the rulers of the darkness of this age, against spiritual hosts of wickedness in the heavenly places" (Eph. 6:12; cf. Rev. 12:17). We must put on the whole armor of God and wield the sword of the Spirit to be protected by the power of God against sin (Eph. 6:10-17). When a Christian does not have the fortitude of faith to oppose sin and error in his own life and anywhere else he/she confronts it, the sword of the Spirit remains in its sheath – the enemy will not slain. Our weapons of our warfare are "mighty in God for pulling down strongholds," but we must use them in faith if we are to have victory in Christ (2 Cor. 10:3-5). When brethren grow "tired" of the spiritual battles before them they exhibit a weakness the enemy will surely exploit: "If you faint in the day of adversity, your strength is small" (Prov. 24:10). With the strength of our faith in God and His word, let us use the sword of the Spirit to steadfastly resist the devil (1 Pet. 5:8-9).

The sword of the Spirit extracts sin from one's heart and life: "For the word of God is living and powerful, and sharper than any two-edged sword, piercing even to the division of soul and spirit, and of joints and marrow, and is a discerner of the thoughts and intents of the heart" (Heb. 4:12; cf. 2 Tim. 3:16-17).

May we be willing to use the Spirit's sword in our own life to remove sin, defend ourselves from sin and defeat the forces of error.
---
Top

"Except Through Me"
Steven J. Wallace

"I am the way, the truth, and the life. No one comes to the Father except through Me" (Jn. 14:6).

1) No one can approach God except through Jesus.

Jesus is the only way to the Father. There is no other way but His way. This passage should tell us "For there is one God and one Mediator between God and men, the Man Christ Jesus" (1 Tim. 2:5). That being the case we should appreciate that neither Mary, the Pope, Buddha, nor any other man can serve as mediator. Men might wish for someone other, but "no one comes to the Father except through Me."

2) No one can comprehend God except through Jesus.

Jesus plainly taught that to know and see Jesus is to know and see the Father; "If you had known Me, you would have know My Father also; and from now on you know Him and have seen Him" (Jn. 14:7). Jesus later explained that this is true because the Father dwells in Him, "Do you not believe that I am in the Father, and the Father in Me? The words that I speak to you I do not speak on My own authority; but the Father who dwells in Me does the works" (Jn. 14:10). Unitarians make a contextual blunder by asserting that Jesus is the Father and the Father is the Son. Such is not what Jesus taught. Rather, since Jesus came here to carry out the Father's will in word and deed, anyone who saw Jesus' works saw the Father's; anyone who heard Jesus' message heard the Father's. In this sense the Father dwelled in Jesus. When Jesus stood before them doing the Father's will, it was as if the Father Himself were before them. This is the same way that Jesus dwells in us and we in Him. He later said, "At that day you will know that I am in My Father, and you in Me, and I in you" (Jn. 14:20). The Father's person was no more in Christ than Jesus' person is in us or our person is in Him. We dwell in Him and He in us through His will, but His person resides in heaven (cf. Acts 7:56).

3) No one can fellowship God except through Jesus' commandments.

"He who has My commandments and keeps them, it is he who loves Me. And he who loves Me will be loved by My Father, and I will love him and manifest Myself to him" (Jn. 14:21). Notice that without keeping our Lord's commandments we cannot love Jesus; we cannot be loved by the Father or the Son; we cannot know Him. Earlier Jesus stated, ". . . unless one is born again, he cannot see the kingdom of God" (Jn. 3:3). One named Nicodemus asked "How can a man be born when he is old?" (v. 4), to which Jesus answered, ". . . unless one is born of water and the Spirit he cannot enter the kingdom of God" (v. 5). No one can go to heaven unless they are born again. Similarly Jesus commissioned the apostles to, "Go into all the world and preach the gospel to every creature. He who believes and is baptized shall be saved; but he who does not believe will be condemned" (Mk. 16:15). Are you heaven bound? Do you love Jesus? Have you obeyed the Lord's commandments?

Steven J. Wallace (Evangelist)
Church of Christ
1312 E. Edison Ave
Sunnyside, WA 98944
---
You can find the complete outline of this sermon at BIBLE ANSWERS
Top

Testing

Scripture Reading: Exodus 17:1-7

1. Job 7:17-20: Explore Job's question.
2. How does God test man? Does man test God?

I. GOD DOES NOT TEST (TEMPT) MAN TO SIN – Jas. 1:13.

A. Devil is the Tempter of Men – Matt. 4:1, 3
B. Can Be Resisted – Jas. 4:7; 1 Pet. 5:8-9.

II. THERE IS A SENSE IN WHICH GOD TESTS MAN – 1 Chrn. 29:17.

A. God Tests the Heart – Psa. 17:3 (1 Chrn. 28:9; Jer. 17:10; Psa. 11:4-5).
B. Why Does God Test Man?
1. Refine man's faith – Psa. 66:8-12; Job 23:10.
2. Purify man's love for God & word – Dt.13:1-4.
3. Instill fear of God to prevent sin – Exo. 20:20.
4. Solidify man's obedience to God – Exo. 16:4.
C. How Does God Test Us? - Gen. 22:1, 12; Deut. 8:2; Job: Jas. 5:11; Job 1:8-12; Jas. 5:8; Deut. 8:11-17 (16).
D. Bible Examples of God Testing Man:
1. Abraham – Gen. 22:1 (Jas. 2:21-23).
2. Israel in wilderness – Exo. 15:25-26.
3. Israel during judges – Judg. 2:19-3:1, 4.
4. Hezekiah – 2 Chrn. 32:27-31.
E. Accept The Trials of Life With Patient Faith, Enduring Obedience & Constant Love for God – Jas. 1:2-4; 1 Pet. 1:6-9.

III. MAN CAN TEST (MAKE TRIAL OF) GOD – Matt. 4:7 (Deut. 6:16).

A. By Rebellious Faithlessness in God's (Num. 14:19-22; Judg. 6:39-40):
1. Presence – Exo. 17:7.
2. Provisions – Psa. 78:17-20.
3. Power – Psa. 78:40-43, 56.
4. Purposes – Psa. 95:8-11 (10); Acts 5:9.
B. Disobeying God – Heb. 3:7-11, 18-19.
---
You can find the complete outline of this sermon at BIBLE ANSWERS
Top

Bible Question Box

Scripture Reading: Psalm 119:33-40

#1: I believe that divorce, without a scriptural reason (fornication), is a sin. What is your position?

A. Bible Teaches That Putting Away One's Mate Without the Scriptural Cause of Fornication is Sin. (Matt. 19:3, 7-9)
1. Because of the way God ordained marriage – Matt. 19:3-6a.
2. Because putting asunder what God joins together is a violation of the Lord's direct command – Matt. 19:6b (1 Cor. 7:10).
3. Because a promise is broken – Mal. 2:14. God is witness to marriage vows (Eccl. 5:5), & covenant breakers are worthy of death (Rom. 1:32).
4. Because God hates divorce - Mal. 2:14-16.
5. Because (without the cause of fornication) one lays a stumbling-block & bears respon. for future sin – Matt. 5:31-32.
B. "But, What About Abusive & Dangerous Situations?"
C. Divorce is a Tragic Sin Against God, Spouse, Family – Heb. 13:4; Matt. 19:6.

#2: I am a Christian and am wondering about a particular version of the bible: the NIV. I have heard by many that its translation is inaccurate and should be shunned, yet have seen many preachers make use of it…also, could I get a list of versions that DO adhere to the original texts?

A. The Original Text of the Bible Was Verbally Inspired by God – 2 Tim. 3:16 (1 Cor. 2:13; 1 Cor. 14:37).
B. Translations are Not Inspired.
C. Problems with the NIV:
1. Original sin – Psa. 51:5
2. Sinful nature ["flesh" (sarx) is synonymous with "sinful nature"] – Rom. 8:3 (4, 5, 8, 9, 12, 13).
3. Interprets, not translates - 2 Ths. 3:6 (1 Ti 5:13)
4. Recommend a better, less biased translation.
---
NOTEWORTHY NEWS
(Current events in the light of Scripture)
Top

Look-alikes
Joe R. Price

A report out of Berlin Germany reported Friday that a German television network, ZDF, has concluded there are at least three doubles posing as the real Saddam Hussein. A study of 450 photographers and film clips of the Iraqi president yielded this determination. The ZDF public television network broadcasted its findings last Thursday. ("Does Saddam Have Three Doubles??", Reuters, Sept. 27, 2002)

Well, whether or not there are multiple Saddam's out there one thing is clear: Counterfeits and look-alikes abound. Even in spiritual matters we should not be naïve in thinking that everyone or every teaching that speaks as if it is of God is in fact approved by God. "For such are false apostles, deceitful workers, transforming themselves into apostles of Christ. And no wonder! For Satan himself transforms himself into an angel of light. Therefore it is no great thing if his ministers also transform themselves into ministers of righteousness, whose end will be according to their works" (2 Cor. 11:13-15).

Characteristics of the gospel can be mimicked and mastered by those who are false: "Beware of false prophets, who come to you in sheep's clothing, but inwardly they are ravenous wolves" (Matt. 7:15). Declarations of love can be disingenuous (1 Cor. 13:1-3; 1 Jno. 3:16-19). Preachers can appear upright while preaching with sinful motives (Phil. 1:15-16). The list can be expanded. Truly, as the Master said, "You will know them by their fruits" (Matt. 7:16).

Do not be fooled by imitators and their imitations (1 Tim. 3:13-14). "…test the spirits, whether they are of God; because many false prophets have gone out into the world" (1 Jno. 4:1; 1 Ths. 5:21-22).
The Spirit's Sword is a free, weekly publication of the Mt. Baker church of Christ, Bellingham, WA
Send all questions, comments and subscriptions to the editor at: ssword@bibleanswer.com