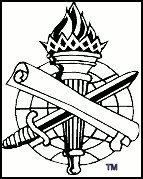 And take…the sword of the Spirit, which is the word of God. Ephesians 6:17
THE
SPIRIT'S
SWORD
Volume XII, Number 09 March 01, 2009
Published by
Mt. Baker
church of Christ
Location:
1860 Mt. Baker HWY
Mailing Address:
P.O. Box 30821
Bellingham, WA 98228
(360) 752-2692
Sunday:
Bible Classes..........9:30 AM
Worship..10:30AM; 6:00PM
Wednesday:
Bible Classes.........7:00 PM
Web sites:
Mt. Baker church
Bible Answers

Editor......Joe R. Price
---
Elders

Morris Bass
Rick Holt
Joe Price
Deacons
Aaron Bass
Rich Brooks
Mike Finn
John Hague
Dan Head
---
In this issue:
Sermon Outlines:
Noteworthy News:
Why is that the Law?
---
Why are there Four Gospels?
Joe R. Price
Just as four men, each viewing the same event, will recall and highlight some of the same events as well as include things unique to each one's point of view and purpose for recalling the event, so also it is with the first four books of the New Testament. Consider Luke's opening remarks concerning his purpose and method of writing as well as that of the "eyewitnesses" (the apostles):
"Inasmuch as many have taken in hand to set in order a narrative of those things which have been fulfilled among us, just as those who from the beginning were eyewitnesses and ministers of the word delivered them to us, it seemed good to me also, having had perfect understanding of all things from the very first, to write to you an orderly account, most excellent Theophilus, that you may know the certainty of those things in which you were instructed." (Luke 1:1-4)
The first three books of the New Testament are known as the synoptic gospels. The term "synoptic" means "presenting or taking the same or common view" (Merriam-Webster Online Dictionary). Matthew, Mark and Luke are synoptic gospels since they contain the same general view or approach to the life of Christ. The gospel of John is no less important than these three; it simply views the life of Christ from a different point of view. By these four accounts we may know for certain what we have been taught about Christ is sound and that our faith is sure.
The Gospels
"Our Anglo-Saxon word "gospel" (Gr. euangelion) means "good news". It is God's good news to men, the gospel (Arndt and Gingrich, 318). Each of the first four gospels records the story of Jesus, each writer using his own style. Events are recorded by one writer which may not appear in the writings of another, but it is the story of Christ. For example, "The Gospel According to Matthew" means the story of Christ, as told by Matthew. THE GOSPEL, in the strict sense as we think of it, (Rom. 1:16, etc.) is probably the idea in Mark 1:1: "The beginning of the gospel of Jesus Christ the Son of God." Even though the style and emphasis of each author is different, the subject is the same—JESUS CHRIST, THE SON OF GOD. While all four writers have written to establish this fact, "The Gospel of John" emphasizes this truth. (Jno. 20:30, 31)" ("What is in the Book?" Hoyt Houchen, page 1)
Matthew, Mark and Luke present the life of Jesus Christ from the same general approach or point of view. These first three books of the New Testament harmonize to give us a good understanding of the words and works of Jesus. The gospel of John presents the life of Christ from a different point of view. John selects certain events from the life of Jesus as evidence that He the Christ, the son of God. The first four books of the New Testament contain the good news of Jesus Christ, and are inspired by God for our learning and our faith.
Matthew
The gospel according to Matthew was written especially to a Jewish audience to show that Jesus is the Christ. Matthew presents Jesus as the Messiah, the King of the Jews. Matthew contains much of what Jesus taught about His kingdom, which Jesus identified as His church (Matt. 16:18-19). The book of Matthew ends with the resurrected Christ sending His apostles into the whole world to teach the gospel and make disciples.
Mark
The gospel according to Mark shows Jesus as a man of action. It gives us a series of "snapshots" of the life of Jesus. Mark was probably first written to a Roman audience. It shows Jesus living a life of both service and sacrifice. Mark describes the Son of Man as a Servant on the move; constantly doing the will of the Father: "For even the Son of Man did not come to be served, but to serve, and to give His life a ransom for many" (Mark 10:45). Mark also presents Jesus as the Son of God who sacrificed Himself to save sinners: "So when the centurion, who stood opposite Him, saw that He cried out like this and breathed His last, he said, 'Truly this Man was the Son of God!'" (Mk. 15:39) The gospel of Mark helps us "go into all the world and preach the gospel to every creature" (Mk. 16:15).
Luke
The gospel according to Luke is an accurate and carefully arranged account of the life of Jesus (Lk. 1:1-4). Luke, the "beloved physician," wrote to a Greek named Theophilus about the works and words of Jesus (Col. 4:14; Lk. 1:3; Acts 1:1). He includes many events about Jesus that are not contained in Matthew and Mark. Luke portrays Jesus as the Son of man; showing how He lived among men, how He valued men and what He did for us all.
John
The gospel according to John presents Jesus as God. John's purpose is clearly stated in John 20:30-31: "And truly Jesus did many other signs in the presence of His disciples, which are not written in this book; but these are written that you may believe that Jesus is the Christ, the Son of God, and that believing you may have life in His name." Three words are important in this passage: signs, believe and life. John contains a selection of seven miracles or signs of Jesus that bear witness that He is the Son of God. The word "believe" is the key word of the gospel, occurring 98 times. The "life" Jesus gives is abundant salvation for sinners (10:10): "This is eternal life, that they may know You, the only true God, and Jesus Christ whom You have sent" (Jno. 17:3).
---
You can find the complete outline of this sermon at BIBLE ANSWERS

Our Faith Must Please God (Heb. 11)

Scripture Reading: Hebrews 11:32-39

1. Hebrews 11 defines and illustrates faith that pleases God, Heb. 11:6.
2. Faith (established by evidences) is the assurance of unseen things that gives substance (confidence) to our hope, 11:1.

I. BY FAITH YOU IDENTIFY THE DIVINE DESIGN OF THE UNIVERSE, Heb. 11:3.

A. Faith Understands With the Mind, Heb. 3:4; Rom. 1:20.
B. Faith Understands the World was Framed by the Word of God, 11:3; Psa. 33:6-9. (Jno. 1:3; Col. 1:16); Gen. 1:3, 6, 9, et al.

II. BY FAITH YOU ACT ON GOD'S PROMISES, Heb. 11:8-22.

A. Abraham, Sarah, Isaac and Jacob Trusted God's Promises; Gen. 12:1-3 (Isaac, 26:4; Jacob, 28:14).
B. A Pleasing Faith Obeys, Trusts and Hopes, 11:8-9, 17, 11, 10, 13-16.

III. BY FAITH YOU ESTEEM CHRIST ABOVE ALL, Heb. 11:23-26.

A. Faith is not afraid of Men, 11:23; He. 13:6; cf. Jno. 12:42-43; Acts 5:29
B. Faith is not controlled by Earthly Advan­tages, Heb. 11:24-26.
C. Faith is Deliberate, 11:24-26 (14:27-33).

IV. FAITH OVERCOMES TREMENDOUS ODDS, Heb. 11:29-38.

A. The Victory of Faith, 11:29-34.
B. The Victory of Faith comes through the Trials of Faith, 11:35-38; 1 Pet. 1:3-9.
C. They call us to Greater Faith, 12:1-2.
---
NOTEWORTHY NEWS
(Current events in the light of Scripture)

Why is that the Law?
Joe R. Price

<![if !mso]> <![endif]>

In August 2007 The Times of London compiled a list of the world's strangest laws (TimesOnline, "The World's Strangest Laws", Alex Wade, 17Aug07). According to this report, some of them are:

"In Alabama, it is illegal for a driver to be blindfolded while driving a vehicle.

"In Ohio, it is against state law to get a fish drunk.

"In Florida, unmarried women who parachute on Sundays can be jailed.

"In Kentucky, it is illegal to carry a concealed weapon more than six-feet long.

"In Vermont, women must obtain written permission from their husbands to wear false teeth."

I wonder; why did these ordinances become law in the first place? While I suspect some of them have been on the books for a very, very long time, it is intriguing to see what has concerned people to the point they enacted such laws.

God has ordained and given His laws for man's good. Divine mandates are not capricious edicts intended to burden humanity. God's law expresses divine wisdom and love for the purpose of bringing about mankind's highest moral good and finally, the salvation of the soul.

Moses said to Israel, "And the LORD commanded us to observe all these statutes, to fear the LORD our God, for our good always, that He might preserve us alive, as it is this day." (Deut. 6:24)

The apostle Paul wrote, "Now the purpose of the commandment is love from a pure heart, from a good conscience, and from sincere faith" (1 Tim. 1:5).

We must not argue, complain and fight against the commands of God. They are for our good – whether we see the good at the moment or not. This is where faith comes in; trusting God that His way is best, and humbling yielding to His revealed word. It's called "fearing God" (Matt. 10:28; Eccl. 12:13; Acts 10:34-35).
---
Created by Chuck Sibbing. 03/17/2009
The Spirit's Sword is a free, weekly publication of the Mt. Baker church of Christ, Bellingham, WA
Send all questions, comments and subscriptions to the editor at: ssword@bibleanswer.com