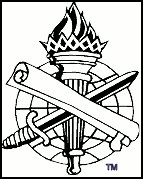 THE
SPIRIT'S
SWORD
Volume VII, Number 28
December 21, 2003
Published by
Mt. Baker
church of Christ
Bellingham, WA
(1860 Mt. Baker HWY)
(360) 752-2692
Sunday:
Bible Classes........9:30 AM
Worship.......10:30 & 6:00
Wednesday:
Bible Classes........7:00 PM
Web sites:
www.bibleanswer.com/mtbaker
www.bibleanswer.com

Editor.............Joe R. Price
"And take...the sword of the Spirit, which is the word of God" (Eph. 6:17)
In this issue:
---
"Oh Come, Let Us _____ Him!

Steve Klein
Do you know this song? It is very popular this time of year. How do the words go?
Oh, come all ye faithful. Joyful and triumphant.
Oh come ye, Oh come ye to Bethlehem. Come and…
The song contains some good sentiment. Unfortunately, like several other decent hymns, it has become closely associated with the man-made religious celebration known as Christmas. Don't get me wrong. Christ should be honored. His birth should be proclaimed and praised. But the traditional ways and means of doing so typically involve man-made religious rites, false assumptions and teachings, and (worse yet) the neglect of God-ordained worship.
When honoring the Lord in a way that we have invented takes the place of honoring Him in the way He has prescribed, we have succeeded in defeating ourselves! The Jews of Jesus' day managed to accomplish this inglorious feat. They had a tradition that allowed a man to vow to give a gift to the temple rather than help his needy parents. There was nothing wrong with giving a gift to the temple, but Jesus CONDEMNED it when it resulted in neglecting to honor parents. "He said to them, 'All too well you reject the commandment of God, that you may keep your tradition...making the word of God of no effect through your tradition which you have handed down" (Mark 7:9-14).
There is nothing wrong with learning and singing about the birth of Christ. But if we make up a date for His birth, invent religious rites regarding it and impose them on others, produce pageants that teach error concerning it, and use all of this to replace worshiping Him according to His directions, we are no different from the Jews that Jesus condemned. For many people, the celebration of Christ's birth on December 25th is the highest point of their spiritual lives. They participate in it with great zeal. Things the Lord has actually commanded, like assembling with the church and taking the Lord's Supper on the first day of the week, are rarely done. The tradition of Christmas has replaced the commands of the Lord in their lives.
In Luke 6:46 Jesus asked, "But why do you call Me 'Lord, Lord,' and not do the things which I say?" In the same vein, we ask, why do people sing "Oh come, let us adore Him, Christ the Lord," while in the process of worshiping Him in a way that He has not commanded? They are singing "Come, let us adore Him," but their actions are saying, "Come, let us ignore Him."
---
How to be Useless and Miserable
1 – Be self-centered, bestow all of your affection and care upon your­self; seek your own happiness and well-being to the point of uncon­cern for the needs of others.
2 – Be demanding of others, tell yourself that others are obligated to you, that it is their duty to be concerned about and look after your best interest, and make no allowance for the least failure on their part to discharge this duty.
3 – Feel neglected and become absorbed in self-sympathy, convince your­self completely that others do not fulfill their obligations to you, and never allow the least doubt that you are a subject of misfortune and pity to enter your thoughts.
4 – See only good in yourself and faults in others, for every atti­tude and act of unrighteousness on your part find an excuse to salve your conscience while demanding absolute perfection of others.
5 – Observe these rules and you will attain to complete uselessness -- and perfect misery forever.
If, however, your aim is usefulness and happiness (as I trust that it is), then you must do the exact oppo­site. "It is more blessed to give than to receive," and selfishness is among man's most soul-condemning blunders.
-Author unknown
---
Prophets of God

Joe R. Price
What the Bible teaches about prophets is clear and rele­vant. Since many people look to somebody they accept as a prophet from God to guide their affairs, here is a brief summary of some pertinent points about true prophets of God.
A prophet is a spokesman for another. In Exodus 7:1 God told Moses, "Aaron your brother shall be your prophet." A consideration of Exodus 4:15-16 shows that Aaron "shall be your spokesman to the people," since Moses would "speak to him (Aaron) and put the words in his mouth." Aaron would be a mouthpiece for Moses. Similarly, a prophet of God was a mouthpiece of God to speak the word of God to man (Heb. 1:1).
True prophets were called by God to their work and were given the words of the Lord to speak to man. In Jeremiah 1:4-10 for example, God called and commissioned Jeremiah to be His prophet (v. 5). He would speak "whatso­ever I (God) command you" (v. 7). Thus, God put His words into Jeremiah's mouth (v. 9). A true prophet of God did not speak his own will; he spoke the will and words of God. See Deuteronomy 18:15-19 for more on the call, work and test of a true prophet of God.
The Holy Spirit put the words of God into the prophet's mouth. As Peter noted, "prophecy never came by the will of man, but holy men of God spoke as they were moved by the Holy Spirit" (2 Pet. 1:21). God's prophets were not moved to speak by the will and dictates of men; he was directed but by the Spirit of God (1 Cor. 2:10-13). God's prophet did not change his message to fit the will of the people (Ezek. 3:10-11).
The work of God's prophets has been accomplished. Through them, God revealed to humanity His full and complete revelation (1 Cor. 13:8-10; 2 Tim. 3:16-17; 2 Pet. 1:3). Although the world no longer has living prophets, their prophecies remain in Scripture to give us "edification, and exhortation, and comfort" (1 Cor. 14:3)
---
NOTEWORTHY NEWS
(Current events in the light of Scripture)
Polling People about Jesus

Joe R. Price

A National survey of 1,054 adults was conducted Oct. 20 to Nov. 4 by Scripps Howard News Service and the E.W. Scripps School of Journalism at Ohio University on what Americans currently believe about Jesus. The Scriptures affirm Jesus really lived; that He was born of a virgin; that He died and rose again; and that He is truly the Son of God (Lk. 1:30-35; Acts 10:36-43). This poll shows many people claim a belief in these truths. May the gospel reach their hearts and bring conversion to their souls (Lk. 6:46; Jno. 8:31-32; Rom. 1:16).
http://www.timesrecordnews.com/trn/nw_national/article/0,1891,TRN_5703_2515343,00.html

<![if !mso]><![endif]>

"Regardless of your religious beliefs, here are some questions about Jesus. Please tell me if you absolutely believe these things, mostly believe them or do not believe them. So when I say that, 'Jesus was a real person who lived about 2,000 years ago,' do you absolutely believe this, mostly believe it or do not believe it?"

Absolutely Believe ....... 75 percent
Mostly Believe ........... 16
Do Not Believe ........... 5
Don't Know ............... 4

How about the statement, "Jesus was born to a virgin mother."
Absolutely Believe ....... 60
Mostly Believe ........... 16
Do Not Believe .......... 19
Don't Know ............... 5

How about the statement, "Jesus died and physically rose from the dead."
Absolutely Believe ....... 63
Mostly Believe ........... 14
Do Not Believe .......... 17
Don't Know ............... 6

How about, "Jesus was the Son of God."
Absolutely Believe ....... 69
Mostly Believe ........... 11
Do Not Believe .......... 14
Don't Know ............... 6

How about, "Jesus was divine."
Absolutely Believe ....... 67
Mostly Believe ........... 13
Do Not Believe .......... 13
Don't Know ............... 7
---
Created by Chuck Sibbing. 12/22/2003
The Spirit's Sword is a free, weekly publication of the Mt. Baker church of Christ, Bellingham, WA
Send all questions, comments and subscriptions to the editor at: ssword@bibleanswer.com