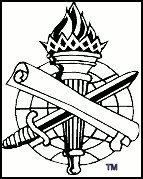 THE SPIRIT'S SWORD
"And take...the sword of the Spirit, which is the word of God" (Eph. 6:17)

published by

Mt. Baker church of Christ


Bellingham, WA
Volume III, Number 43 · December 26, 1999
Editor..................Joe R. Price
---
Visit our Web Sites:
Mt. Baker church of Christ: http://www.bibleanswer.com/mtbaker
BIBLE ANSWERS: http://www.bibleanswer.com
---
In this issue:

-- Resolutions Require Commitment! (Greg Gwin)
-- A Bible Question About God
--Sermons:
----"I Have A Dream" (Phil. 3:7-16)
----Cain: The Choices Of Cain (Gen. 4:1-16)
--Noteworthy News: Americans Told To Beware Of Mail Bombs From Germany
---
Resolutions Require Commitment!

Greg Gwin
A reportedly true story is told about a school principal who, at the end of the year, encouraged all his teachers to write out their resolution for the new year. He promised to post these on the faculty bulletin board so that all could benefit from them. When the resolutions were posted, all the teachers crowded around to read the suggestions from their co-workers. Suddenly one of the teachers erupted in a fit of anger. "Mine is not here! He's purposefully left mine off the board. He doesn't care about me. That just shows how little I'm appreciated around here!" The principal was shocked. He had not intentionally left anyone's resolution off the board. He rushed to his desk and found the missing note under a pile of papers. He immediately proceeded to post it. The resolution read: "I resolve not to let little things upset me anymore."
What we see here is a clear case of resolution without commitment. All of us are guilty of this -- and it happens too often. Failed diets, abandoned exercise plans, neglected projects, etc., are all the result of lack of commitment.

But, without doubt, the most serious area of concern is in our spiritual service to God. At one time or another we have all said, "I need to do better, and I intend to do so!" It may involve our attendance at the worship services and Bible studies, or it might be in personal study and prayer. Perhaps it involves personal work, or sharing hospitality with other Christians. Whatever it might be, the resolve is good, but we need commitment to see the task through.
As we enter into this new year, let's do some serious personal evaluation; make some needed resolutions; and then, FOLLOW THEM THROUGH!
---
A Bible Question About God

Joe R. Price
From time to time we will print Bible questions we have received from our BIBLE ANSWERS web site along with the answers we have made to them. If you have a Bible question you would like to have answers in the bulletin, please give it to me and we will gladly do so. -joe
QUESTION:
"Is God a man or A woman?"
The Bible teaches that God is not a human being. Please read Numbers 23:19; Job 9:32 and Psalms 50:21.
In his unbelief and rejection of God's truth, man has changed the incorruptible glory of God into the likeness of corruptible man - Romans 1:18-23 (esp. vss. 22-23).
The male gender is always used in scripture to speak of God - never the female gender. Since God is not human, the use of gender to refer to God is, at best, anthropomorphic (giving human traits to non-human things).
Note Genesis 1:27: God created male and female in His image (note: God is spirit, not flesh - Jno. 4:24). Thus, the nature of God or Deity is not defined by gender.
Jesus Christ is God in the flesh. That is, in Jesus, God (deity) took upon Himself humanity (John 1:1-18; Philippians 2:5-8).
---
"I Have A Dream" (Phil. 3:7-16)
(Scripture Reading: Phil. 3:7-11)

I. GOALS FOR MY SPIRITUAL LIFE:
A. To Always Put Christ First In My Life - Phil. 3:7-8; Matt. 6:19-24, 33.
B. To Be Mature In Christ - Phil. 3:9-10.
1. And bear the fruit of the Spirit - Gal. 5:22-23 (cf. Gal. 2:20).
2. As a worshipper - Jno. 4:23-24; Heb. 10:25; 1 Cor. 11:17-34; 14:15; 2 Cor. 9:6-7.
3. As a teacher/personal worker - Heb. 5:11-14; 2 Tim. 2:2.
4. As a servant of my brethren - Matt. 20:27-28; Phil. 2:3-4.
C. To Be Faithful To The End - Phil. 3:11-14 (cf. v. 15).
II. GOALS FOR THIS CHURCH.
A. To Be United In Truth - Eph. 4:1-16.
B. To Remain Pure In Doctrine & Practice - Gal. 1:8-9; 1 Cor. 5:6-7.
C. To Grow By Converting The Lost - Mk. 16:15-16; Acts 5:14; 1 Cor. 3:6.
D. To Be Scripturally Organized - Phil. 1:1; Heb. 13:17 (1 Tim. 3:1-13).
E. To Support Gospel Preachers In Other Places - 1 Cor. 9:14.
III. WHAT IT WILL TAKE TO REACH THESE GOALS.
A. Sacrifice - Phil. 3:7 (Rom. 12:1).
B. Commitment - Phil. 3:13, 15 (Lk. 9:62). (Faith, devotion)
C. Consistency - Phil. 3:14, 16 (Heb. 12:1-2). (Constancy, endurance)
D. Living By The Pattern Of Truth - Phil. 3:16. Unwaveringly (Col. 3:17).
E. The Grace Of God - cf. 1 Cor. 15:10. (Reliance upon Him – Phil. 4:13).


---
For the complete text of the following sermon, visit BIBLE ANSWERS at: http://www.bibleanswer.com/cain.htm
Cain: The Choices Of Cain (Gen. 4:1-16)
(Scripture Reading: Genesis 4:1-8

I. CAIN CHOSE TO OFFER GOD VAIN WORSHIP - Gen. 4:3-5.
A. He Did Not Sacrifice (Worship) In Faith - cf. Heb. 11:4; Matt. 15:6-9.
B. Trying To Worship God Without Divine Authority Is Vain! Jno. 4:23-24
II. CAIN CHOSE TO INCREASE HIS SIN - Gen. 4:5-8.
A. Sin Is Not Forced Upon Us, We Choose It - Gen. 4:7; Rom. 6:4-6, 12-14.
B. The Sins Of Cain: Anger, envy, hate, murder - Gen. 4:5-8.
III. CAIN CHOSE TO LIE TO GOD - Gen. 4:9.
A. Men Try To Deceive/Fight Against God - Heb. 4:13
IV. CAIN CHOSE TO LEAVE THE PRESENCE OF GOD - Gen. 4:16.
A. Instead Of Repentance, Cain Chose Sin - 4:7-8.
B. Cain Left The Presence Of The Lord - Gen. 4:16; Isa. 59:1-2; Heb. 6:4-6; Eccl. 12:1.

---
Noteworthy News
(Current events in the light of Scripture)

Americans Told To Beware Of Mail Bombs From Germany
From staff and wire reports
WASHINGTON (CNN) -- The FBI warned on Thursday that Americans should be on the lookout for possible mail bombs sent from Germany to addresses in the United States.
"If you receive something that you're concerned about and in your mind is suspicious -- please don't open it," Dan Mihalko, with the U.S. Postal Inspector's Office, told CNN.
The FBI released a statement before dawn on Thursday that said: "The U.S. government received unsubstantiated information that individuals may be planning to send bombs in small parcels to addresses in the United States. The information received indicates that the parcels would be sent from Frankfurt, Germany.
The statement also said the "public should be cautious with parcels originating from or bearing Frankfurt, Germany, postal markings or stamps when the sender is unknown or unfamiliar to the recipient. Questionable packages should not be handled and local authorities should be notified."
Mihalko said the postal service said people who are expecting mail from Germany should be careful.
"It doesn't hurt to be a little cautious even though you may be expecting something from Frankfurt," he said.
A law enforcement official says the threat is being made public out of an "overabundance of caution."
COMMENTARY
Joe R. Price
The FBI alert reminds me that we should always avoid opening "dangerous or suspicious looking packages" of another sort. I'm talking about packages which contain a variety of sins which corrupt and condemn the soul.
One such package to reject is vile and vulgar entertainment. Music, movies, TV, books, magazines, the Internet - all of these and more may be bringing into your home explosive materials - materials which will destroy your good conscience and morality (1 Cor. 15:33; Eph. 5:3-11).
Another parcel to "return to sender" is false doctrine (1 Jno. 4:1; Gal. 1:8-9). Although it frequently looks benign and safe, error is a cancer which eats away at truth and souls (2 Tim. 2:16-18).
Many other spiritual "bombs" are delivered and received around us every day. They are appealing - what harm could there be in "opening" them? These "bombs" kill the soul - forever! (1 Ths. 5:21-22)


---
The Spirit's Sword is a free, weekly publication of the Mt. Baker church of Christ, Bellingham, WA
Send all questions, comments and subscriptions to the editor at: ssword@bibleanswer.com